(Everything West of I-5)
Olympic Peninsula & Willapa Hills Lookout Sites
Here are former fire lookout locations West of I-5 on the Olympic Peninsula and Willapa Hills. Below are the locations, my particular list includes anything that was reported/claimed to have a lookout, or shown on a map saying there was a lookout. My list includes all towers, tents, trees, firefinders and locations planned for fire lookouts. I remove lookout sites if I find that they were only used as an Aircraft Warning Station in WWII. There is now a separate page for AWS. If there is a pound icon after the name, although I have not done yet, click it for more info on the lookout .
Washington Fire Lookouts
(Feel free to contact me if you know of a lookout that isn't on my lists) willhiteweb@yahoo.com
Point Grenville
Pysht
Twin Lakes
Owl Mountain
Moclips
Bangor
Bogachiel
Burma Point (ELO)
Crows Nest (ELO)
Deep Creek
Geodetic Hill/Spruce
Hyas Mountain
Ice Cream Cone (ELO)
Lightning Mountain
Lincoln, Mount
Lone Mountain
Northern Olympics
Southern Olympics
Kitsap Peninsula
Black & Willapa Hills
Constance
(Black Hills & Everything south of Highway 12 & West of I-5)
4 Standing Structures West of I-5
Abernathy Mountain
Baw Faw - Boistfort Peak
Byles
Burt/Pe Ell
K O Point
Packsack Mountain
Scar Hill
Vesta
Coastal Group
(Those around the Kitsap Peninsula)
(North of the Dosewallips & Hoh Rivers)
(South of the Dosewallips & Hoh River to Hwy 12)
(Those West of Hwy. 101 out near the coast)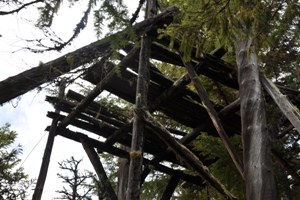 Training Lookouts
They went by the name lookouts so there is conflict when trying to separate what was used for spotting aircraft vs. fire and then what was used for both. I now have a separate page for AWS at the link below:
AWS Only & Beach Patrols (Not part of this list)
Camp/Telephone/Firefinder
Unknown Sites for now
Considered Sites
Camp/Telephone/Firefinder
Unknown Sites for now
Aircraft Warning Service Observation Posts
Some established dates are solid while others will change as more information is located. Very little information on the peninsula is available if there were camps before the structures were built. If there was an early camp, I will try to put the date the camp started.
The Timeline of Lookouts on the Olympic Peninsula, everything north of Highway 12.
Clallam County Timeline
Jefferson County Timeline
Mason County Timeline
Grays Harbor County Timeline
Thurston County Timeline
Historic Maps of the Peninsula
< = on or before the date given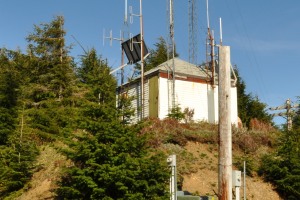 Blue Mountain - On Clemans Tree Farm
Unknown Sites for now
Hobi Peak
Palex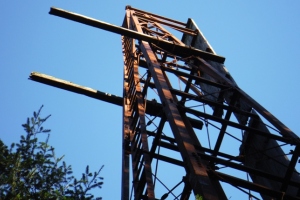 Unknown Sites for now
Saddle Hill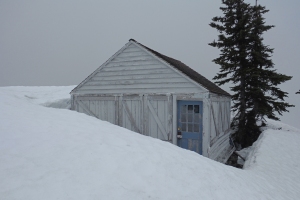 Olympics Lookouts with no Structure Image