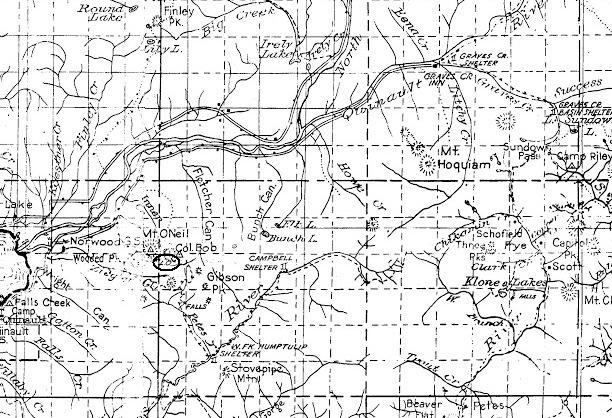 WillhiteWeb.com
Colonel Bob has it's own wilderness area and a hiking trail to the summit. The hike is a bit of a drive for most people so the Bob doesn't get a whole bunch of visitors. There is a network of trails in the area. Two access points will get you on the trail to the summit. The lower and longer one is accessed off the paved road near Lake Quinault so it has more visitors. The trail is all rain forest so no distant views until you reach the summit where there is huge views.
Colonel Bob
Distance: 7 miles
Elevation Gain: 4,200 feet
Summit Elevation: 4,492 feet
Access: Paved
Take Highway 101 to the intersection with the South Shore Lake Quinault Road. Follow it for approximately 6 miles to a sign saying "Colonel Bob Trail" (No. 851).
Access
Hike up the trail through thick forest. The Colonel Bob trail does go over a ridge and descend a bit before reaching Pete's Creek trail. I believe this is where the shelter was at but I'm not remembering exactly. Then the trail climbs to some wooded meadows that are nice before the final climb to the summit.
Route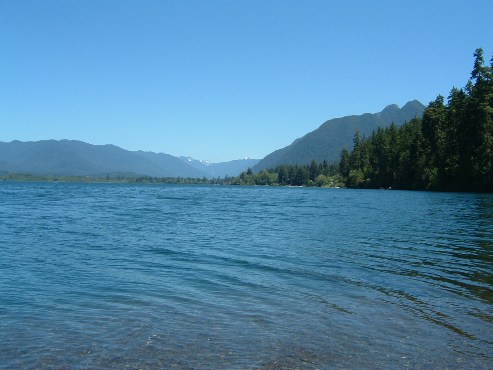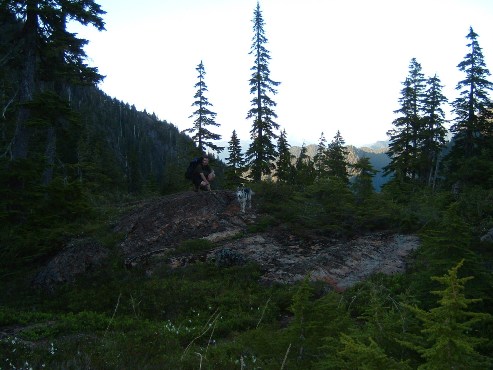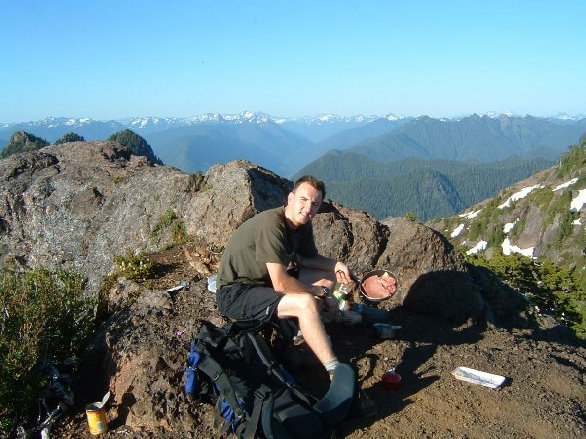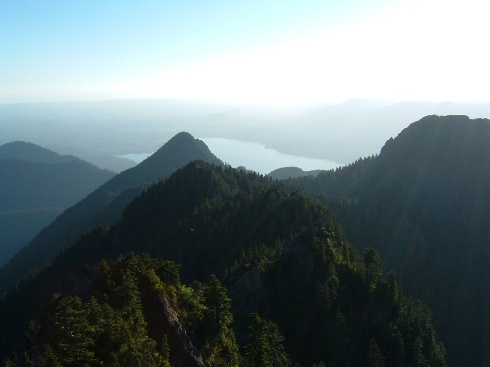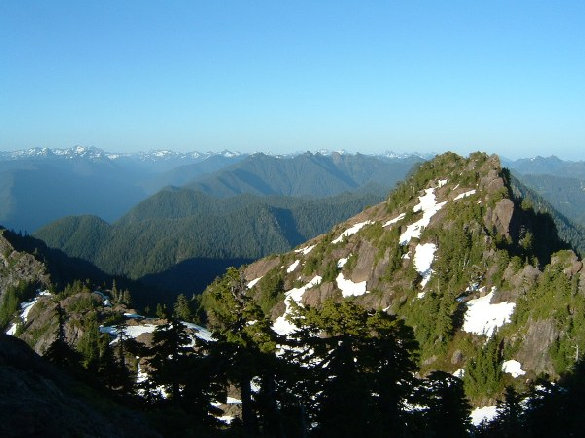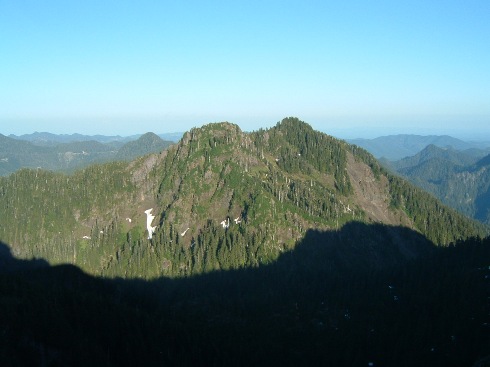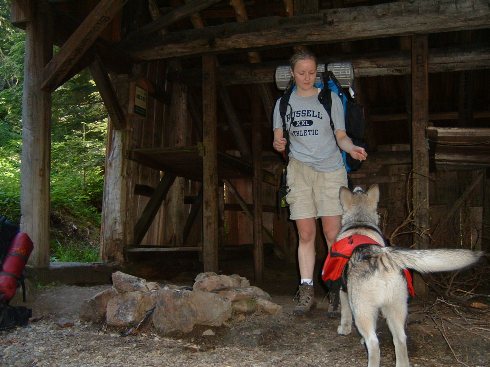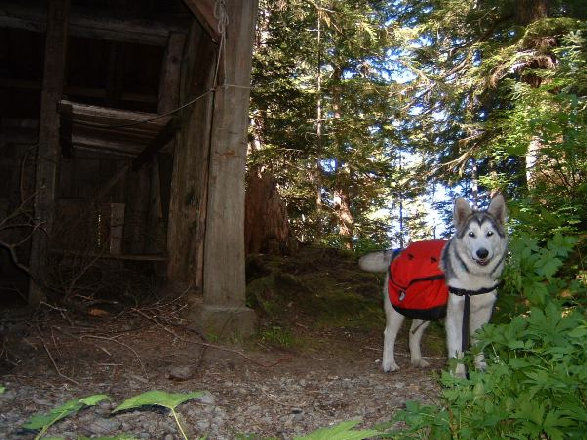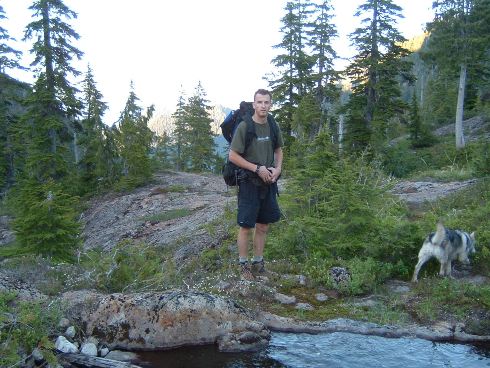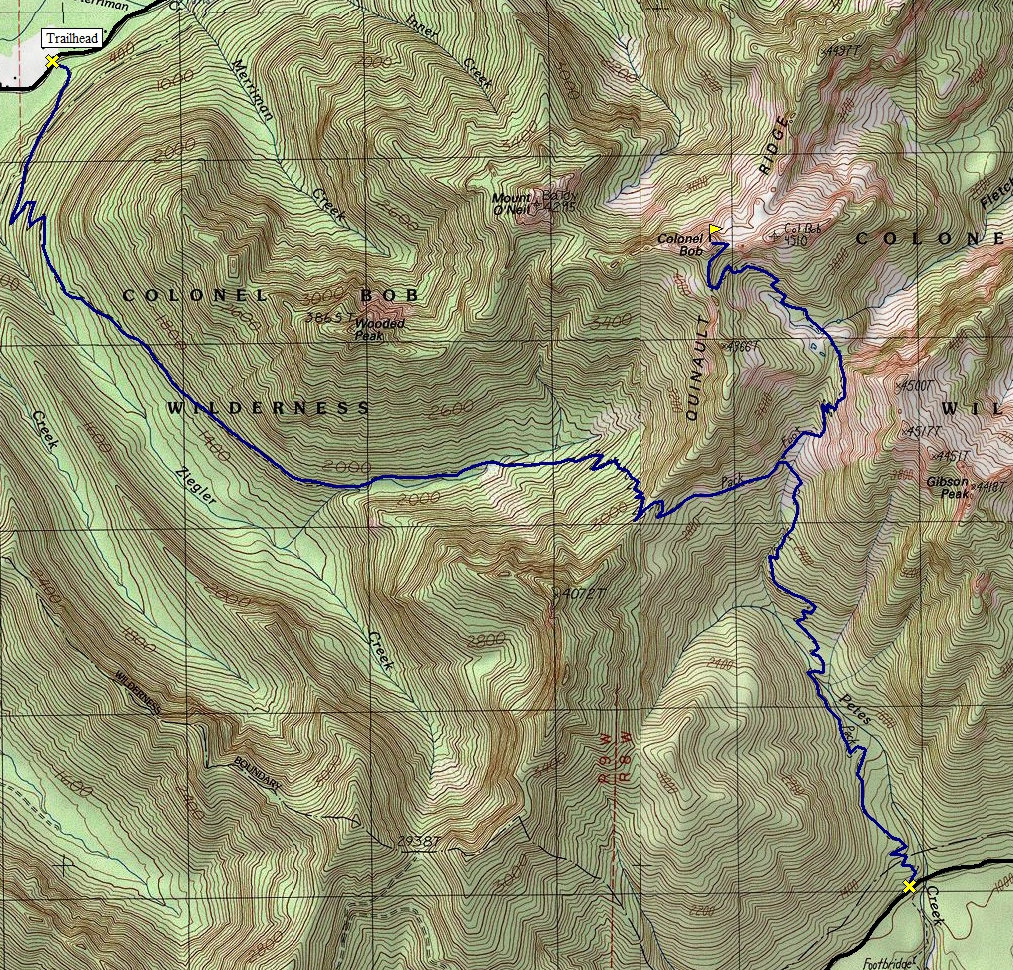 Dozer at the shelter
Looking down Petes Creek
Around 3500 feet
Packing up from a night in the shelter
Lake Quinault near the trailhead
Cooking on the summit
On the trail
View to Lake Quinault
Mount Olympus
Views
Nearby summit
Colonel Bob was built sometime on or before 1931, reported to be a 14x14 standard R-6 plan ground house accessible by a seven and a half mile trail.. A newspaper reported in August 1931 that the lookout building was being stationed by Mr. and Mrs. F.B. Hall, a couple married the previous spring. The article described the building as a forest service fire lookout station, equipped with telephone, fire locating instruments and other apparatus, and almost completely sided with glass windows. Mr. Hall was originally from Iowa while Mrs. Hall was from North Dakota. An article in 1933 highlighted another young married couple in the lookout. "Married a week ago, Gile Mead, and former Miss Sadie McQuarrie of Hoquiam are perfectly at ease while spending a honeymoon in their 14 by 14-foot glass house. They are in a forest service fire lookout station, 5,000 feet high on Mount Colonel Bob in the Olympic forest." Panoramic images were taken from the lookout on July 23, 1937. The lookout house was removed or destroyed in 1967.
Lookout History
1933 Olympic National Forest Map
Southeast - July 23, 1937
Southwest - July 23, 1937
North - July 23, 1937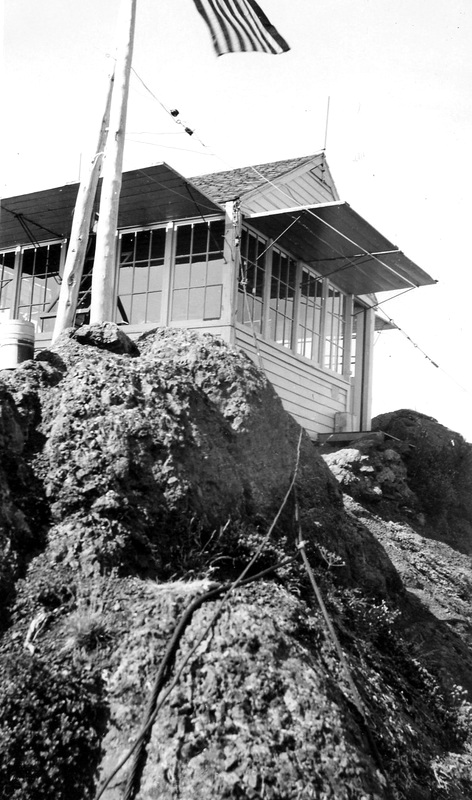 Date Unknown