Shine Lookout
Washington Lookouts
Not much information is available about the Shine Lookout. Reports say it was an Aircraft Warning Station cabin built in 1942 that was replaced in 1949 with a 35 foot wooden platform and house. It was administered by Washington Division of Forestry/DNR and removed or destroyed in 1958. The area since has had one rotation of trees grow and harvested, disturbing the spot. Today the young stand at the lookout location blocks most of the views. The highest point seems to have a flat open area that was compacted down and isn't growing anything, so the likely spot, although nothing was found. One could also poke around in the forest on top looking for something but I came up empty.
Summit Elevation: 508 feet
Distance: 2 miles
Elevation Gain: 240 feet
Road Access: Paved
After crossing the Hood Canal Bridge, continue on Highway 104 several miles to a left turn on South Point Road. In a few miles is a right turn on Thorndyke Road. Follow this road to the gated dirt road on the right (see map).
Access:
Right after the gate is a Y, take the left. Follow this road for a mile or so avoiding many side roads. Pay attention to each curve shown on the map or use a GPS if needed, this area is flat and difficult to orient. The right turn will be after a mile or so, heading NE and quickly entering into a recent harvested area. Follow the main road, there are many off shoots. An aerial photo helped me here. Soon the Shine uplift was the only thing higher. At the base, the road heads back into a young stand of trees. Look for an old skid road on the edge of the forest headed straight uphill to the top of the Shine uplift.
Route: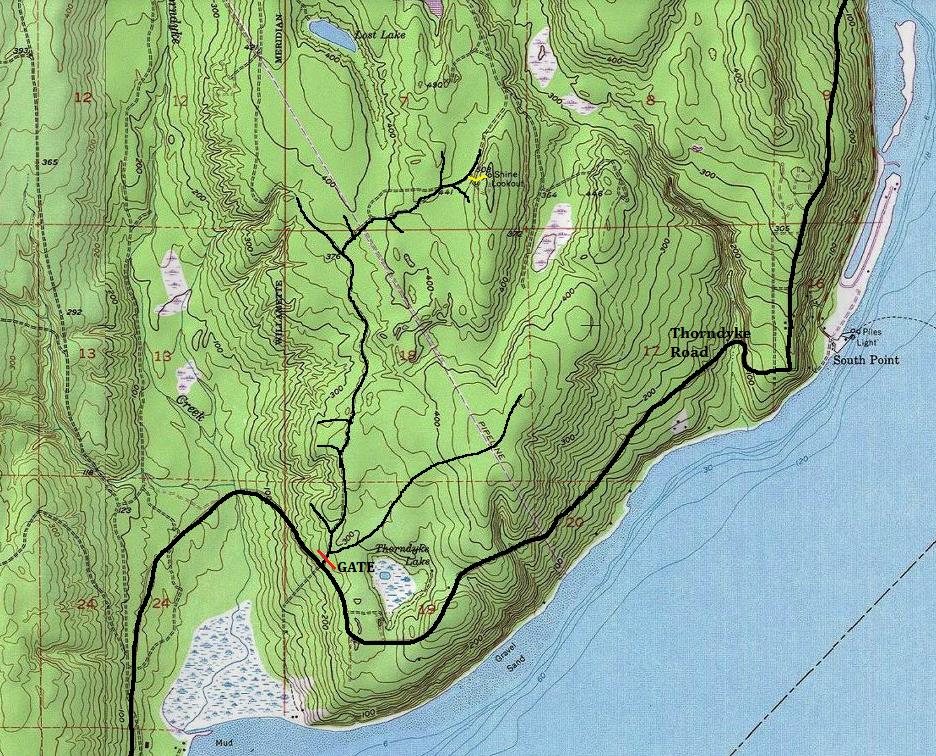 View of Olympics from the gate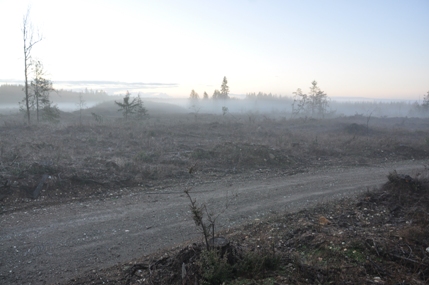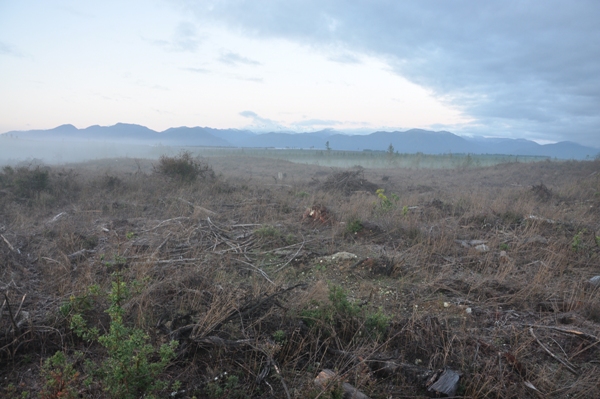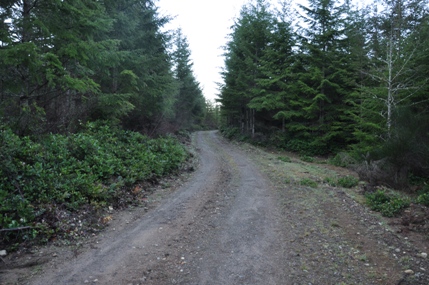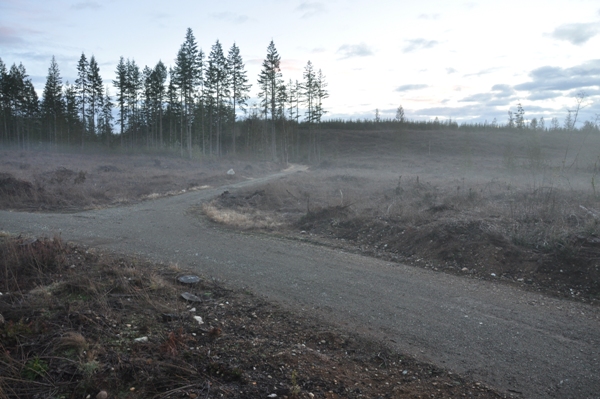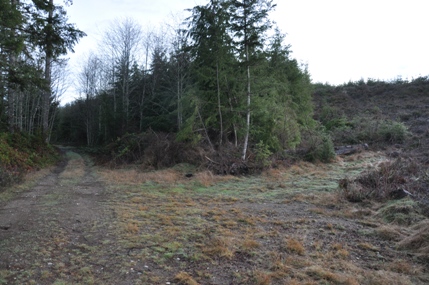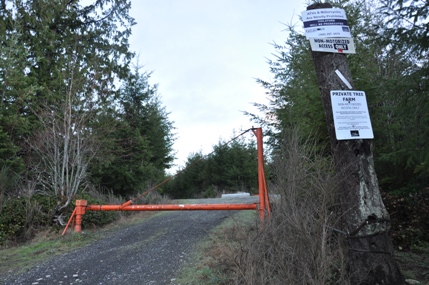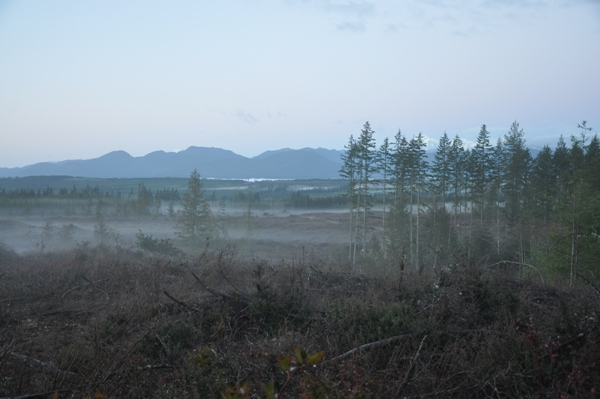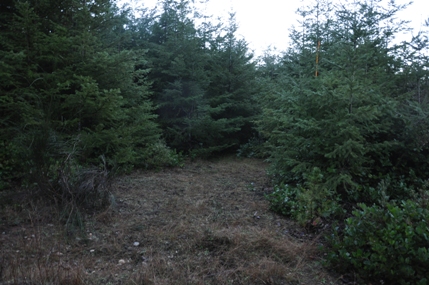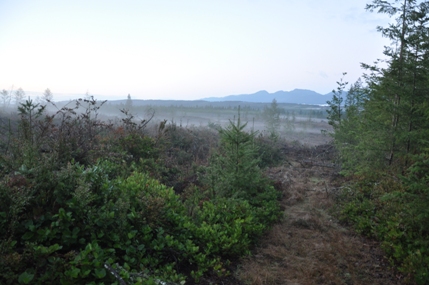 Gate off the Thorndyke Road (Olympic Resource Management)
Leave the road here and follow faint skid road up tree-line
From the top looking down the skid trail between harvest line
Flat area at the summit clear of trees
Views of the Olympic Mountains on the way up
On the horizon is the Shine Lookout hill
Views to the southwest from the summit (for now).