Ned Hill Lookout
Washington Lookouts
One of the few remaining lookouts on the Olympic Peninsula happens to be one of the oldest. The pole platform tower was built in 1933 and somehow survived all these years.
The Ned Hill Lookout is a real makeshift tower built of standing snags and poles. The two main posts are trees rooted in the ground heavily burned on the outside. Other posts were placed diagonally to brace the structure. In the early part of the century, the Maynard Peak fire burned this entire area as shown on the photo survey photos of 1935. When chances of fire were high, the fire guard stationed at Slab Camp Creek would hike up and man the structure. The trail today climbs through a new forest passing many rhododendrons that in June make this trail extra nice.
Summit Elevation: 3,450 feet
Distance: 1.1 miles
Elevation Gain: 900 feet
Road Access: Good gravel roads
Take Highway 101 to the west end of Sequim. Take a left on the Taylor Cutoff Road. Follow until it veers right and changes to the Lost Mountain Road, continuing for 5 miles. Keep an eye out for FS Road 2870 (a bit hidden) going left where a "Dead End" sign is located. Follow 2870 less than a mile to road 2875 on the right. Take 2875 about 3.5 miles to a wide intersection with camps. Take a left here. You are now on road 2878. Follow it to the trailhead on the right. The sign is set back in the woods a bit and parking is a bit further up the road.
Access:
Walk the hiker trail to the top.
Route: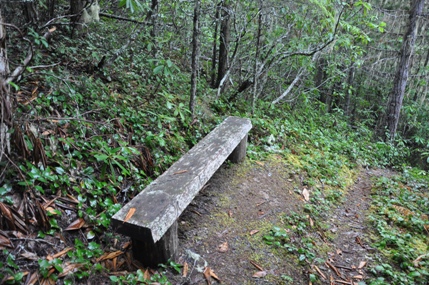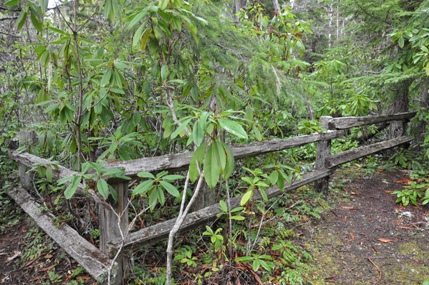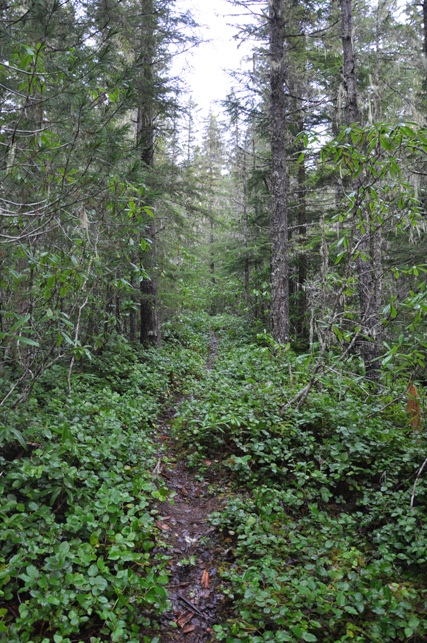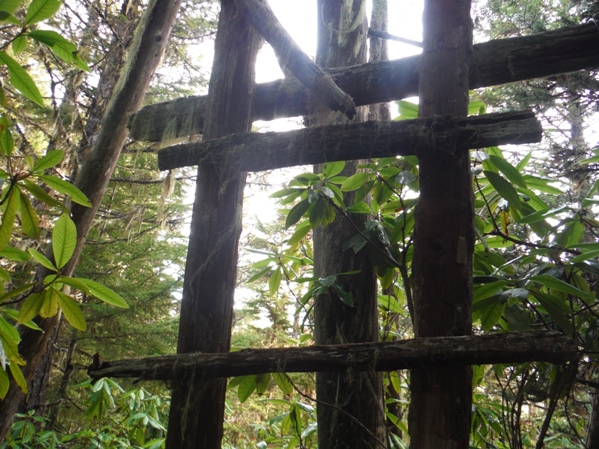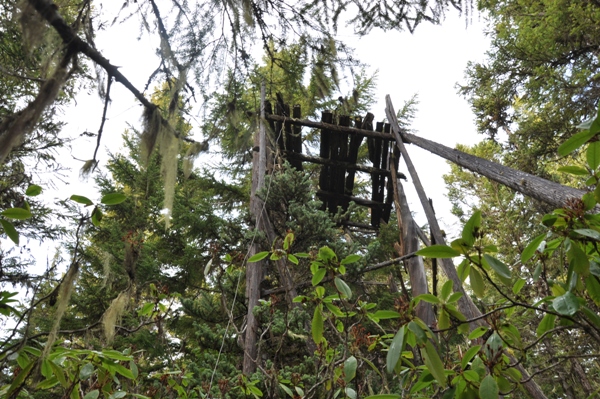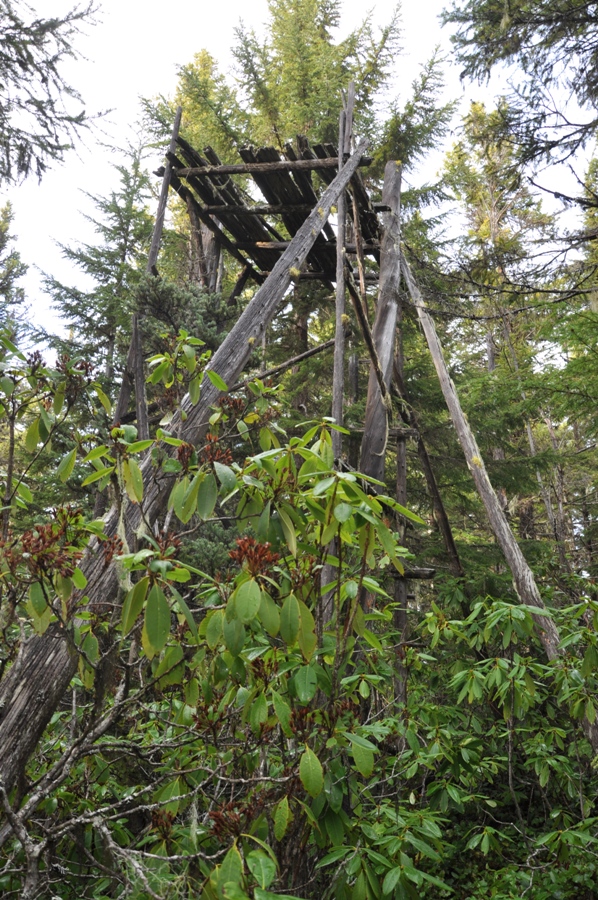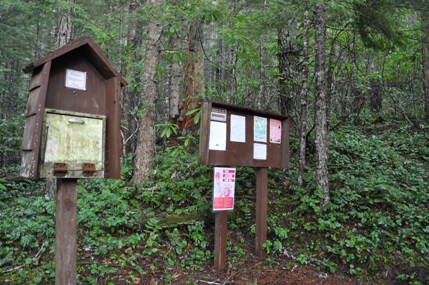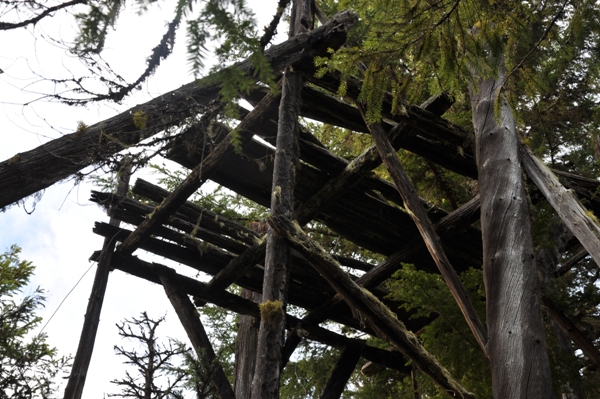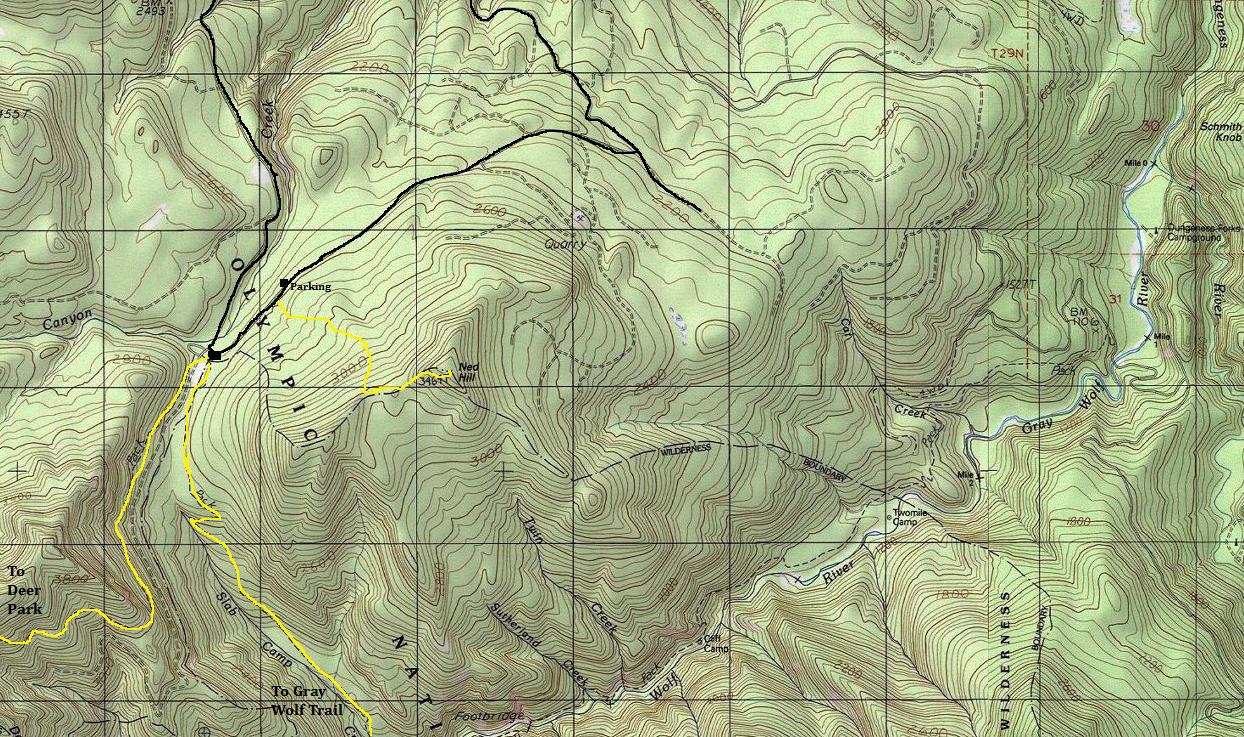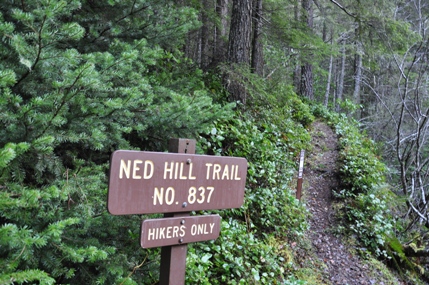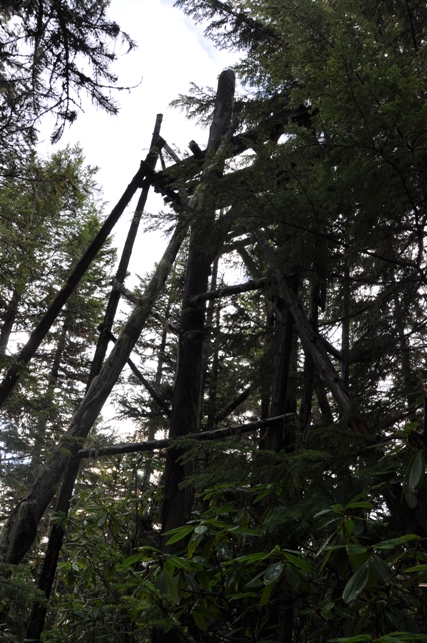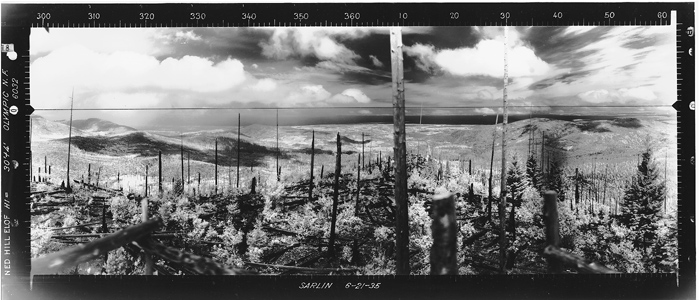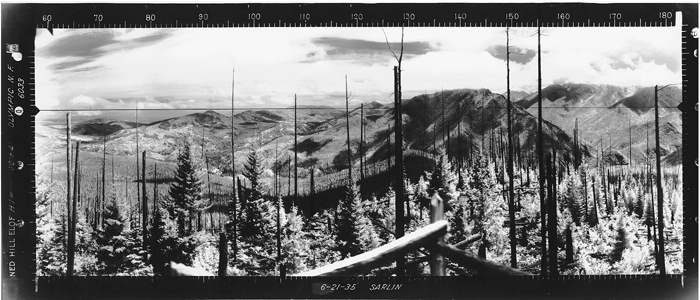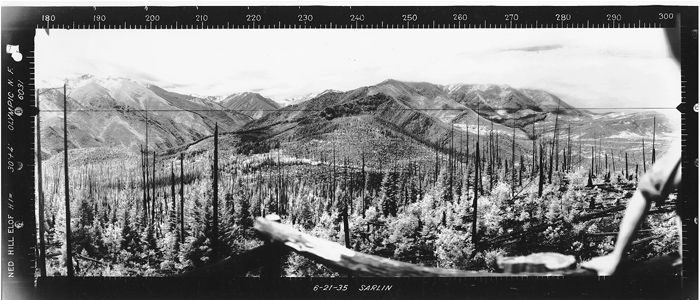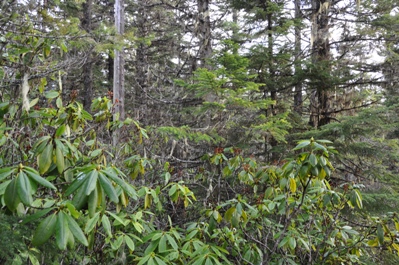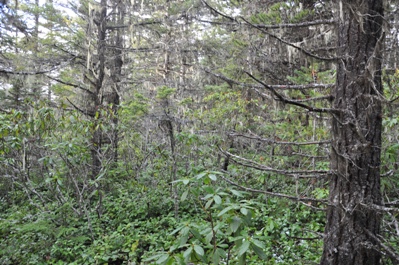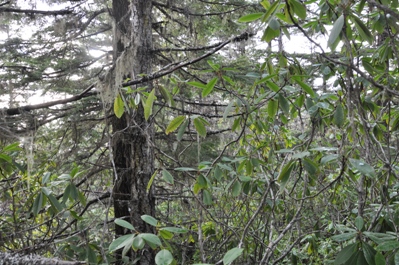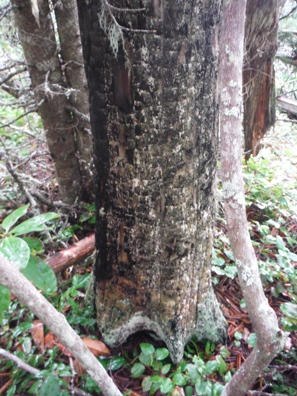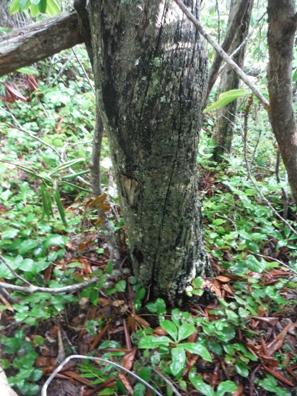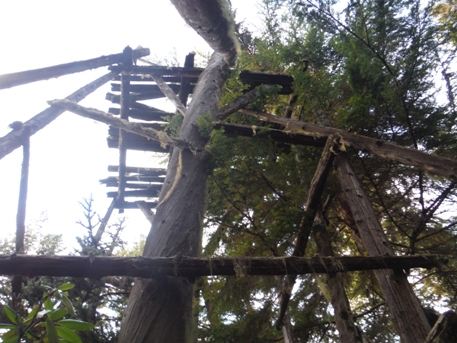 Road sign is set back a bit
Trail register
Several benches along the way
Fence around the tower
Platform
Telephone wire
Ladder
Looking Southwest - 1935
Looking Southeast - 1935
Looking North - 1935
Looking Southwest - 2015
Looking Southeast - 2015
Looking North - 2015
1st snag used to build lookout
2nd snag used to build lookout
Climbing will likely bring down some pieces, please stay off!