Mobray Lookout Site
This DNR lookout was a 12 foot wooden tower in 1937. In 1942 a 30 foot wood tower was built with an 8x8 foot cab on top. It was destroyed in 1963.
Elevation: 656 feet
Distance: Drive-to
Elevation Gain: 0 feet
Access: Paved
Washington Lookout Sites
Access
From Montesano, take the Wynoochee Valley Road for around 17 miles to the site. Park on the side of the road where it hits the highest point.
Location
A 1937 survey party said the 12 foot lookout was directly above the Mobray Benchmark. The benchmark was described as right off the Wynoochee Valley Road, 30 feet east of the center line of the road, on the highest point of the ridge. Geocachers in 2013 were taking pictures of it but I was not able to find it in 2016. Its probably there, but brush grows fast at 600 feet elevation. Hopefully the road paving in 2014 didn't remove it. If you can find the Mobray Benchmark, then you are set to find the second 1942 lookout location. A 1954 survey party reported the benchmark is about 300 feet west-southwest of the Mobray State Forest Lookout. So, if standing on the benchmark, take a baring east-northeast and go 300 feet. Although I wasn't able to find them, there are two footings next to each other under the growing brush and trees. These were reported about 200 feet off the road and 200 feet from the larger timber to the south. The old access road to the second lookout can be followed for a short distance from the road, through the older stand of timber before disappearing in the younger stand.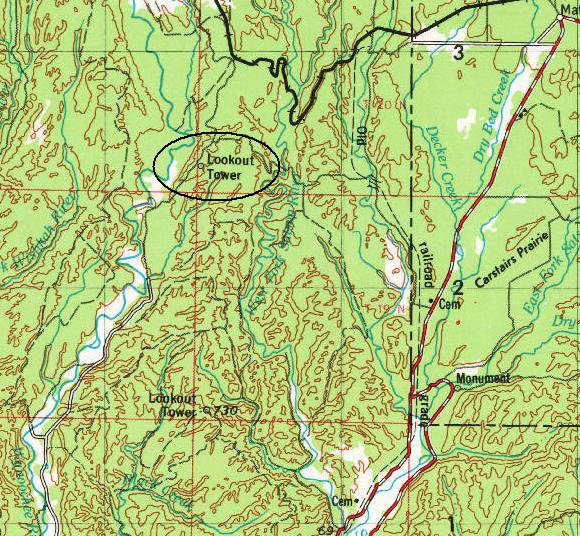 In 1953 (2nd location) showing structure and road to lookout off the mainline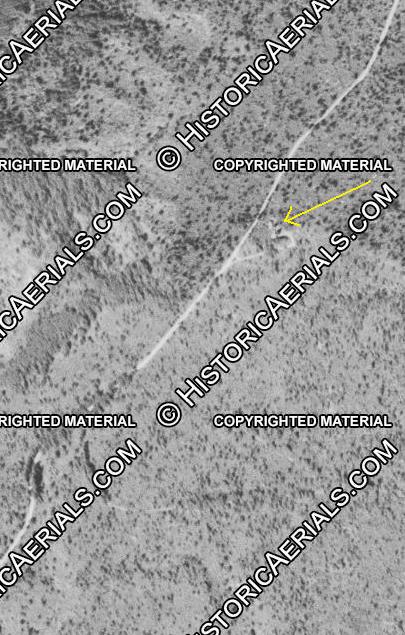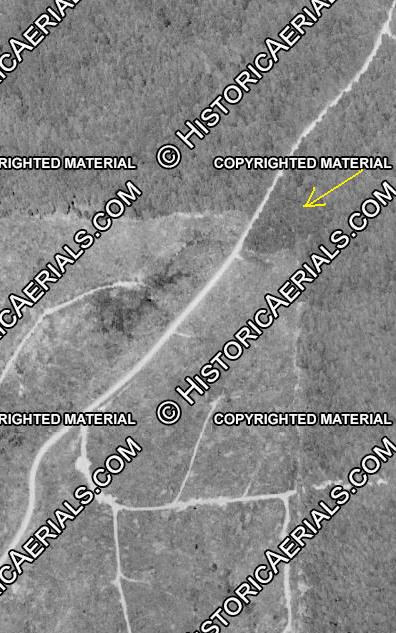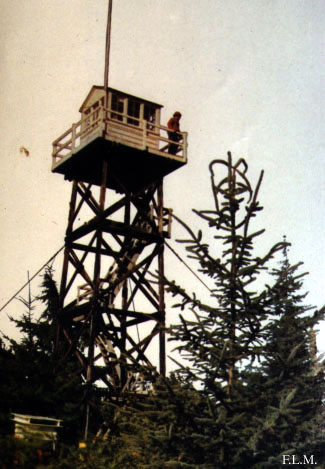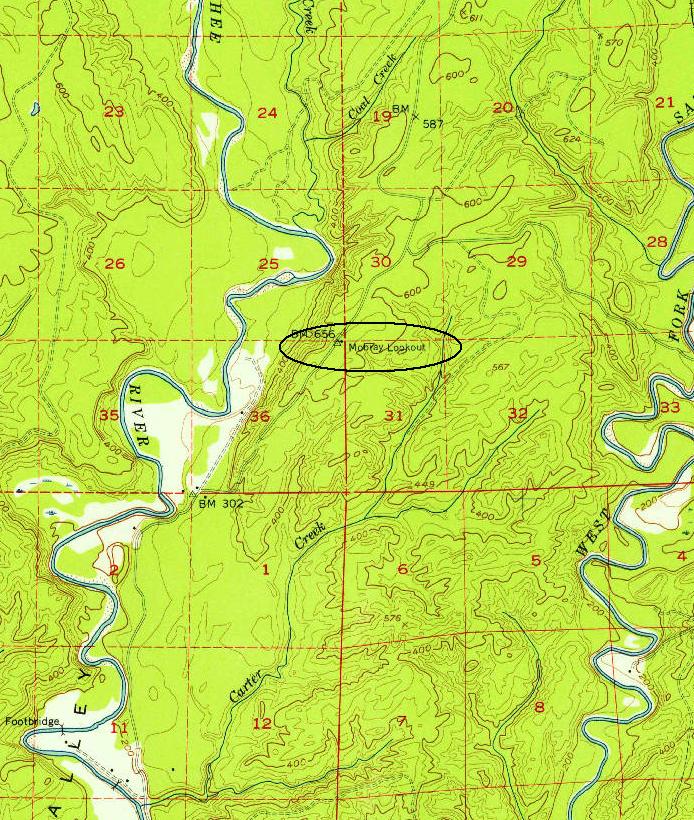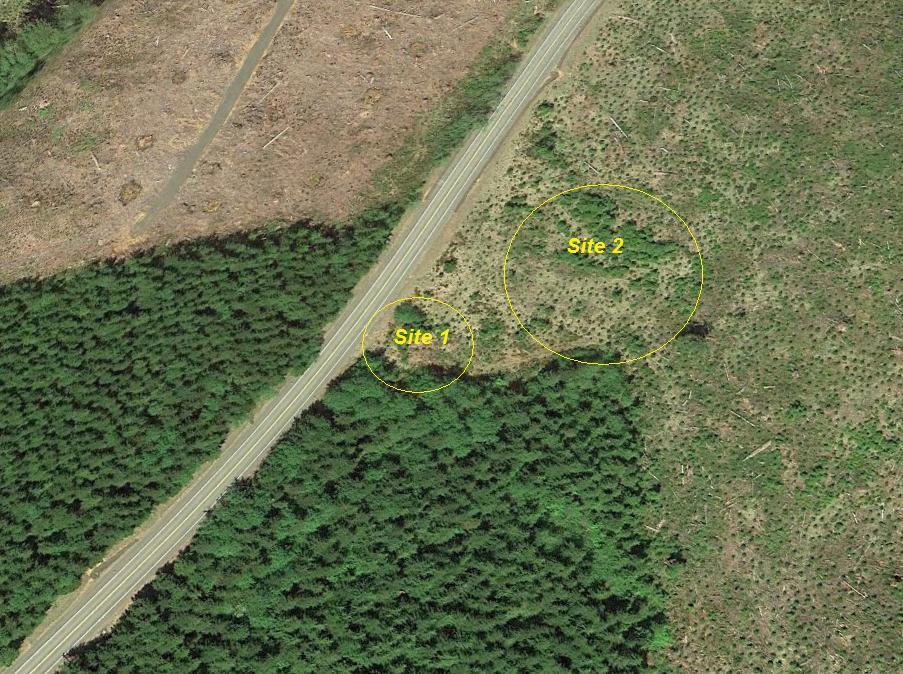 In 1994 with area of lookout in timber
Below: around 2014 it is now opposite from the 1994 shot, the timber is cut and clearcut is a forest
1955 USGS Map
1958 USGS Map showing Mobray and Prices Peak lookouts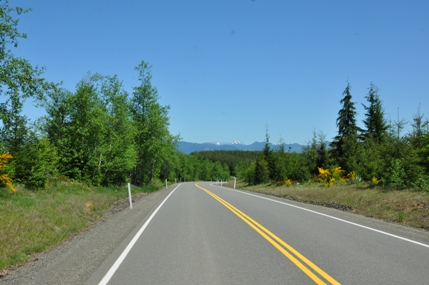 The benchmark I couldn't find
View west and north from the harvested area on the west side of the road
Wynoochee Valley Road from near highpoint
Mobray 1955