Canyon Creek Lookout Site
Almost forgotten into history, the Canyon Creek Lookout site was found thanks to its use as an Aircraft Warning Station starting in 1942. Documents were found describing it as a lookout tower and the location was revealed. During its use as an AWS site, a phone line was established from the lookout site to Forks. This lookout may have locally been called Huelsdonk, described as unknown in the Spring/Fish lookouts book. The location they guessed was just down the hillside at the Huelsdonk Ranch on the valley bottom. I have not found any maps showing this lookout.
Location: NE1/4, SE1/4, SW1/4 of Section 24, T27N, R11W.
Elevation: 1,900 feet
Distance: TBD...not visited yet
Access:
Have not visited yet.........
Route:
More to come......
Washington Lookouts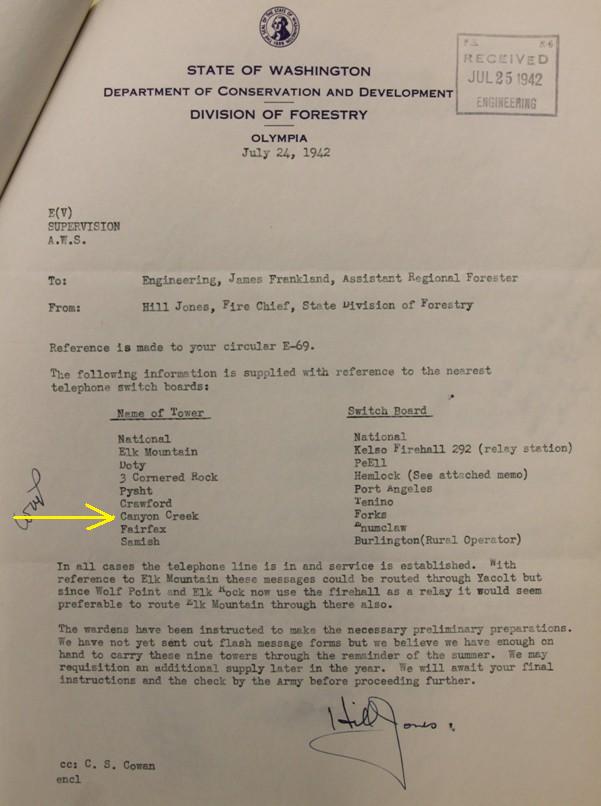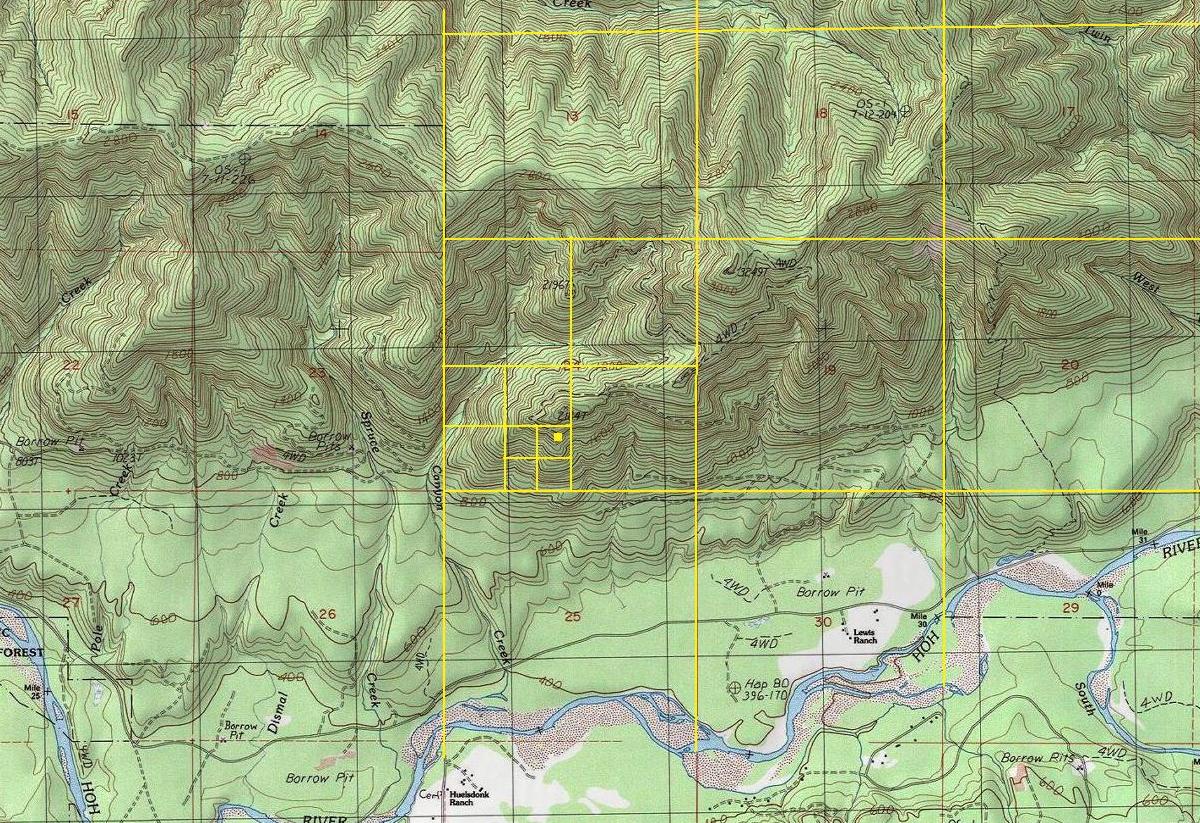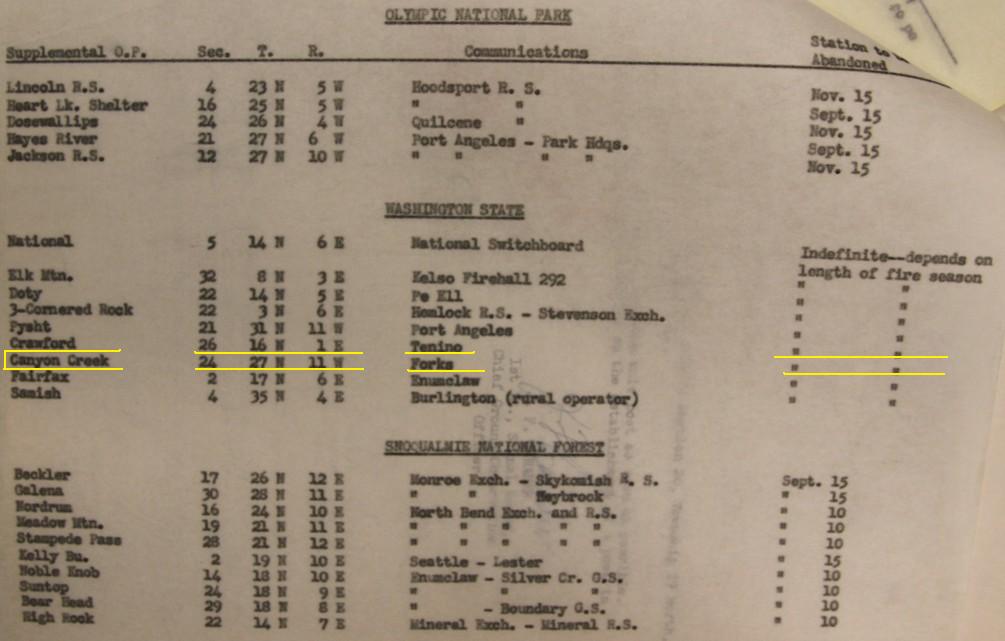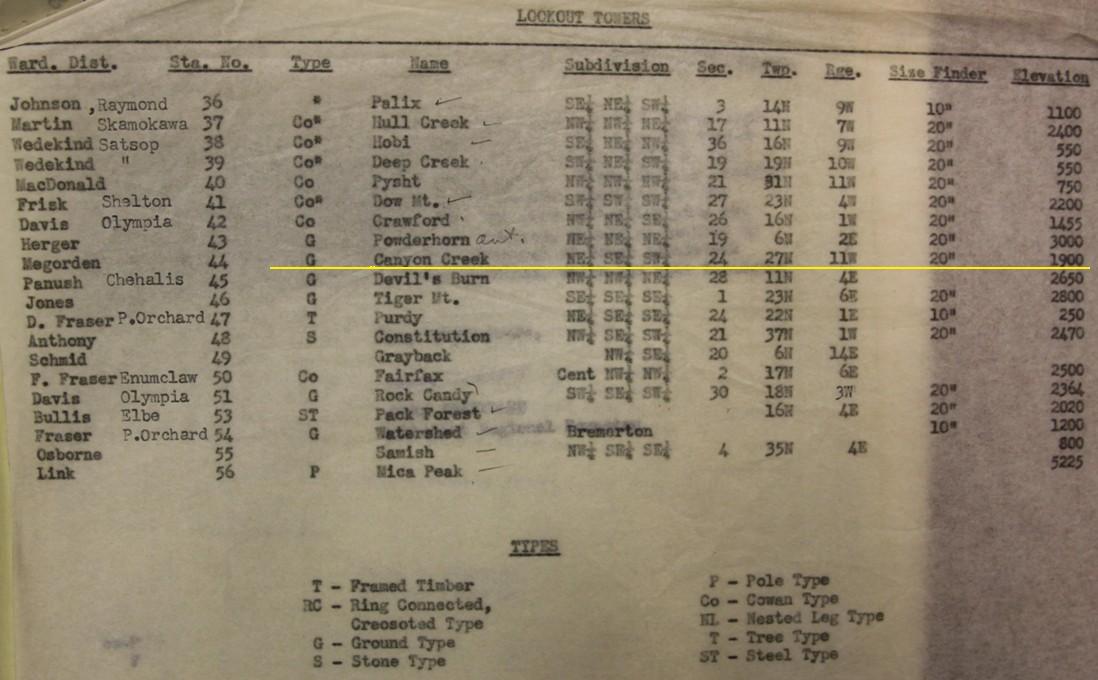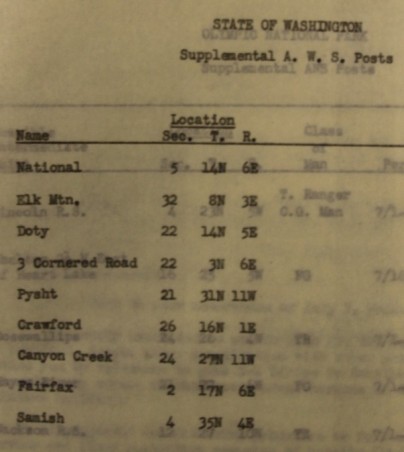 List of towers for AWS in 1943. Ground House with a 20 inch firefinder
Location shown for STR on the lookout list in 1943. Note Huelsdonk Ranch due south. Located at point at end of the old road.
Another AWS document during the period.