Crocker Lookout - Little Skidder Hill
Washington Lookouts
I have no information on the Crocker Lookout other than it was shown on the 1978 Metsker Map. I do not know if there even was a lookout. Much less information is available on lookouts used by private timber companies. Based on the map, it isn't even clear where the lookout location is, but the east side of Little Skidder Hill is a likely location. The maps for this period show a trail/road climbing a ridge east of Little Skidder Hill. A fine spot would be just off the road on this strategic bench location.
Little Skidder Hill Elevation: 1,211 feet
Distance: 1 mile to either site
Elevation Gain: 400+ feet
Road Access: Good gravel roads
I walked this ridge-bench without finding any evidence of a structure. But, the trees in the area and a recent pre-commercial thinning made seeing the ground difficult. The lookout could have been on either side of the road. I also went to the summit of Little Skidder Hill but it is a very broad summit with dense tree cover and getting around was quite difficult.
My visit:
Take 101 north of Quilcene to the Snow Creek Road turn-off north of Leland Lake. Follow to junction with Lords Lake Loop Road. Now go north to the spur road and gate shown on the map.
Access: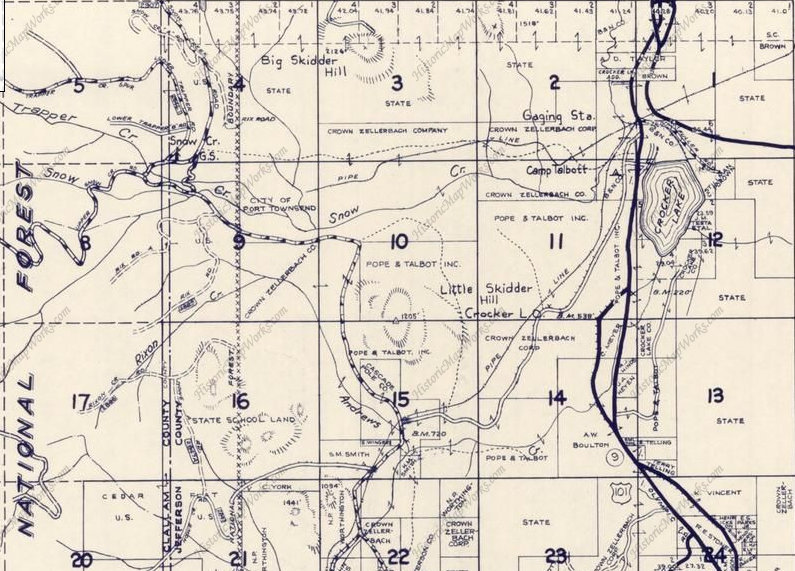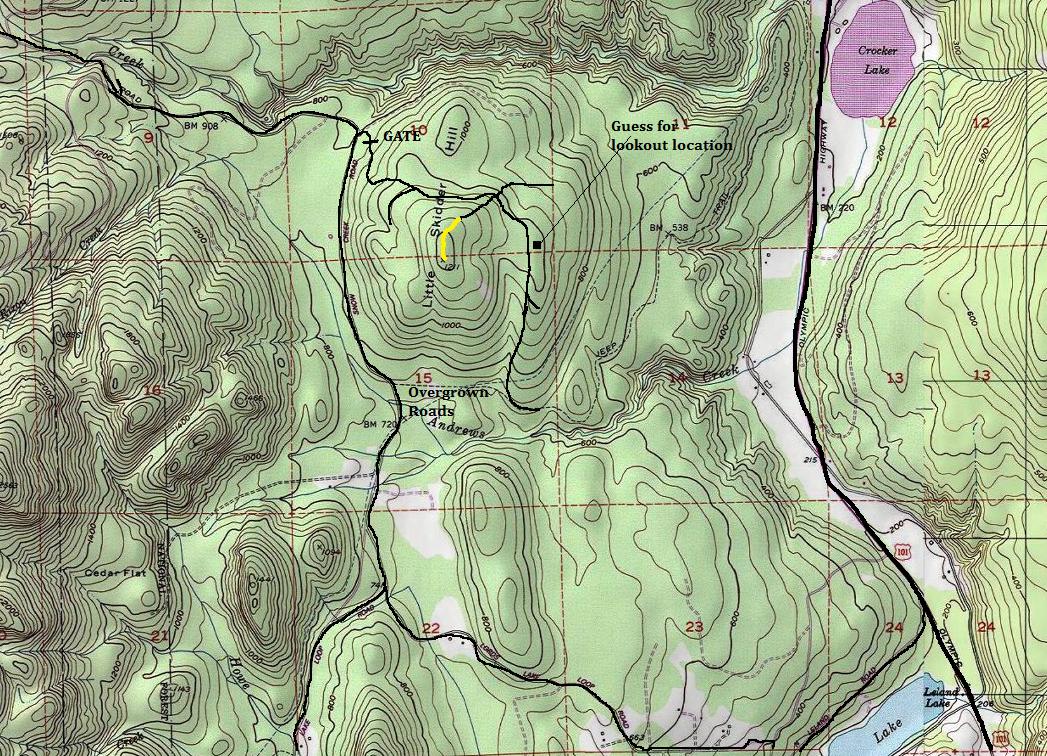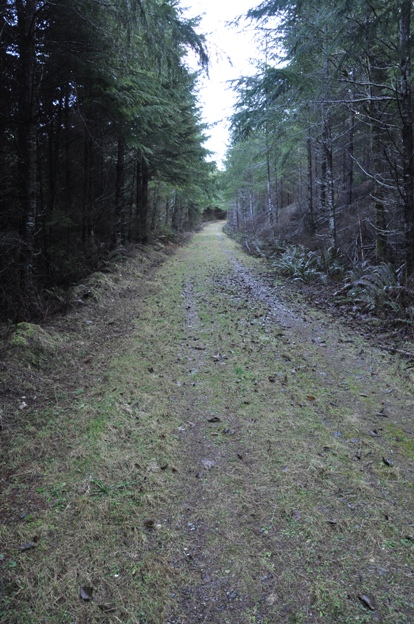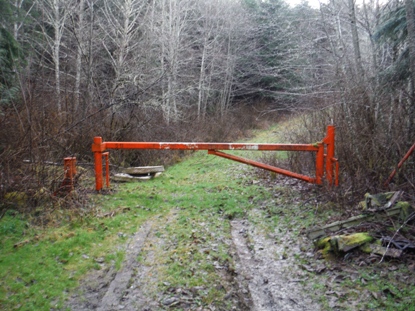 Gate for Little Skidder Hill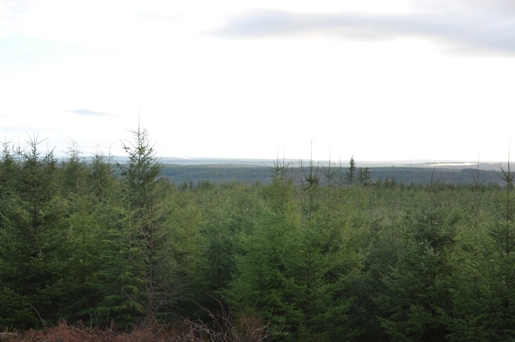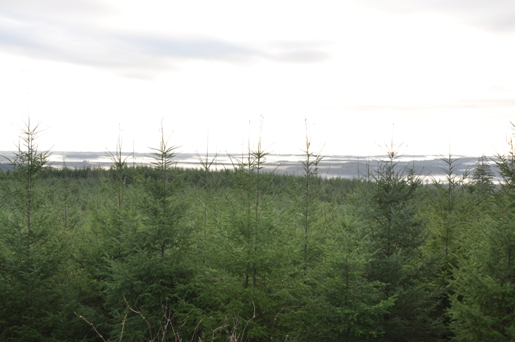 A
Views to the north and east from location (A) on the map, at the end of maintained road that went to the summit.
B
C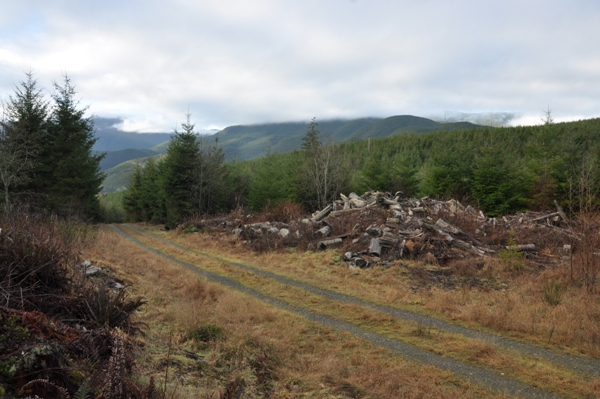 Site (B) is the far end of the bench below
Site B is this area. The sweeping views are behind me when there are no trees. This is facing SW with the shoulder of Little Skidder Hill on the right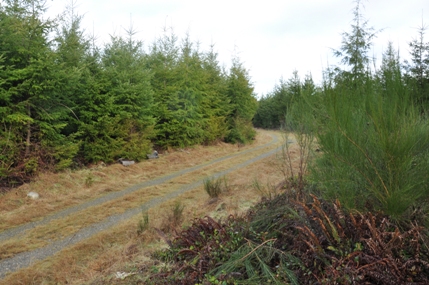 Not an easy forest to search for signs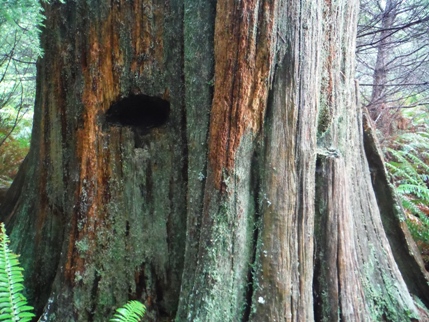 The top of Little Skidder Hill does have lots of cool stumps with springboard notches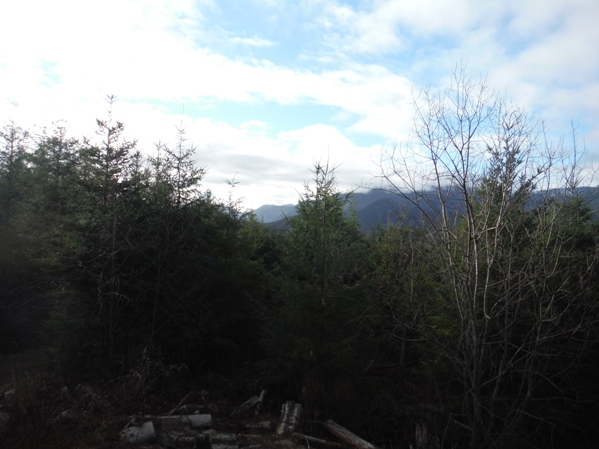 Looking south from the top of the wood pile in the picture above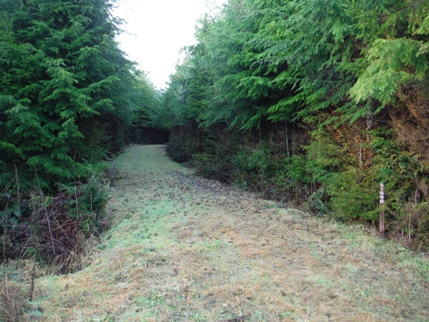 Summit spur S1040