South Mountain
The western front of the Olympic Mountains terminates at the southern end at South Mountain. The mountain is full of metal towers and only reaches a mere 3,070 feet but with over 1,600 feet of prominence and nothing to the south, you'll think you are way higher. Add a little history like a former fire lookout and easy low elevation access for winter hiking and South Mountain is a desirable destination for anyone's list.
Washington Lookout Sites
Lookout History:
The South Mountain Lookout was built in the summer of 1956 by the DNR. It was reported to be the newest model cab on a 10 foot concrete block base. The new lookout replaced the Simpson lookout situated to the east at a low 1,000 foot elevation. Mrs. Roe Franklin was transferred to the new station from the Simpson lookout. The site was used for 20 years, then the cab was removed or destroyed in 1976. Other information is on the news article at the bottom of page.
Access:
Take the Shelton-Matlock exit off highway 101 go toward Matlock. Once past the small crossroads of Dayton, keep an eye for a large dirt entrance to the 800 line. Go a short distance to the mainline and then go left on the 800 line. Use map provided but you will want to stay on the mainline until you reach the intersection with the 820 road. There are a few major intersections so bring a map. Turn right on to the 820 road and quickly reach a gate with several places to park.
Elevation 3,040+ in Mason County
Distance: 3.8 miles one-way
Elevation Gain: 2,400
Road good for biking but steep going up
Route:
The route I show on the map below is the fastest. There are others but may require going up and down over the north summit which also has communication towers. In winter, you shouldn't' have issues with logging access restrictions but summer hikers have had to use alternate routes.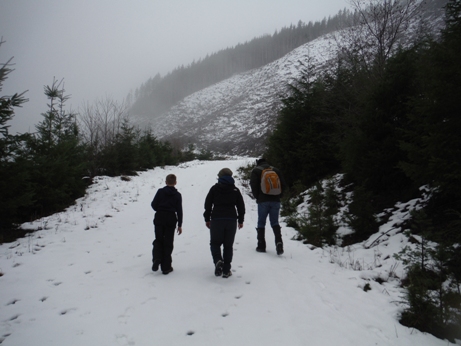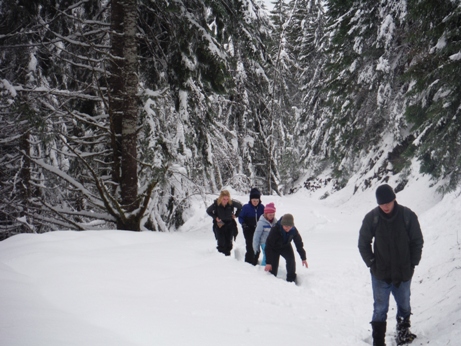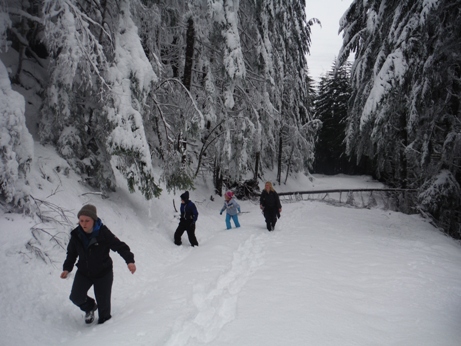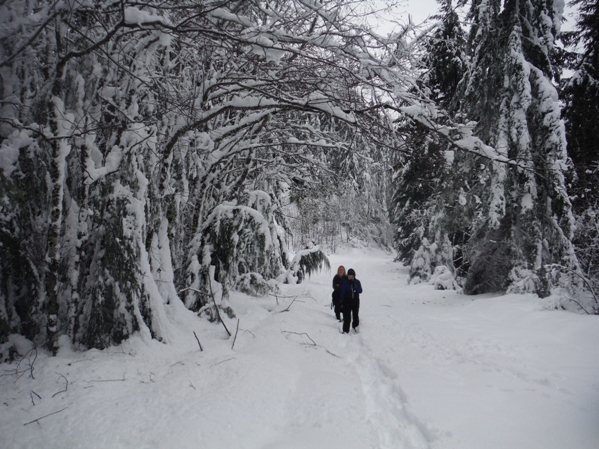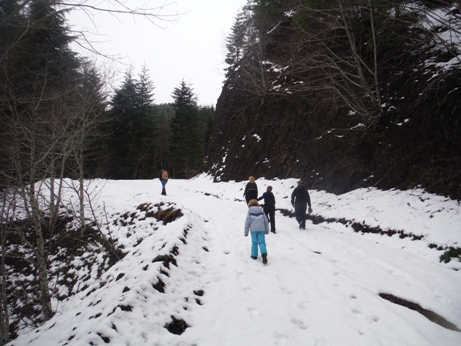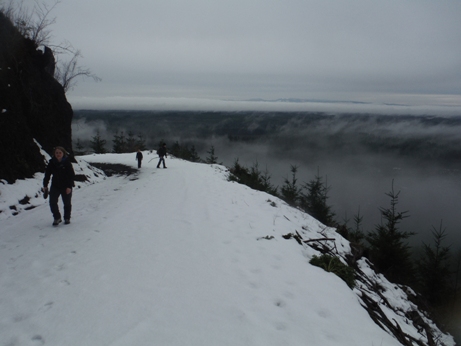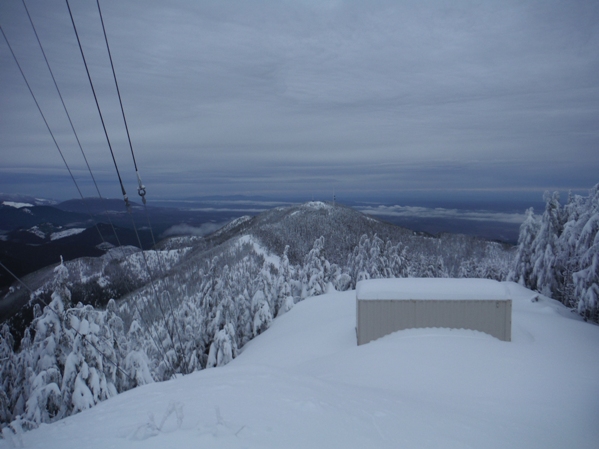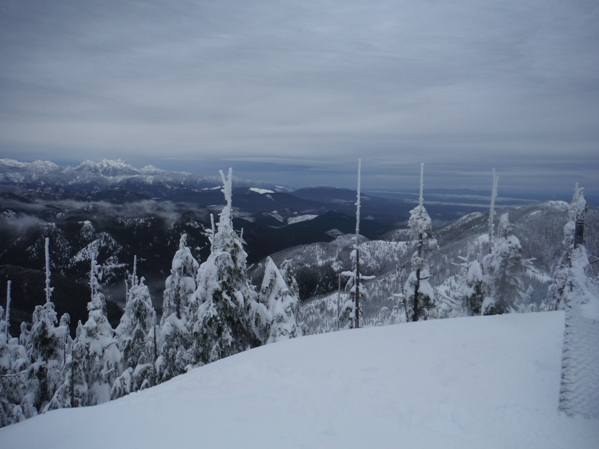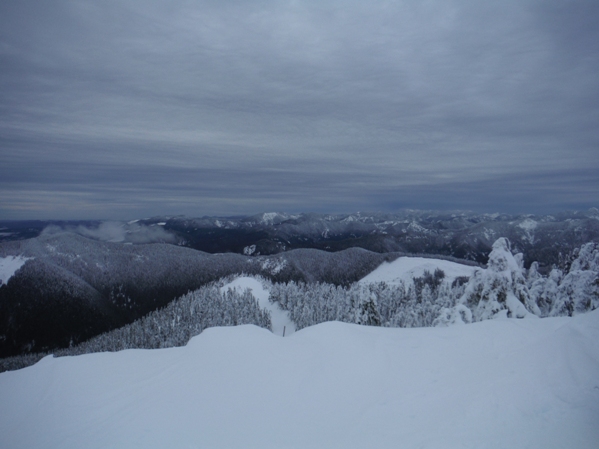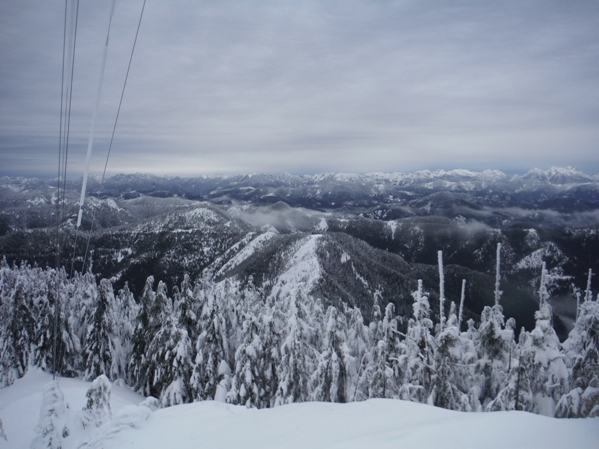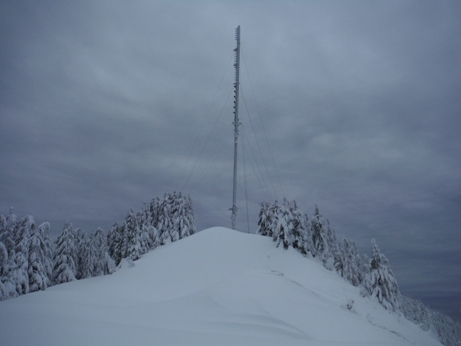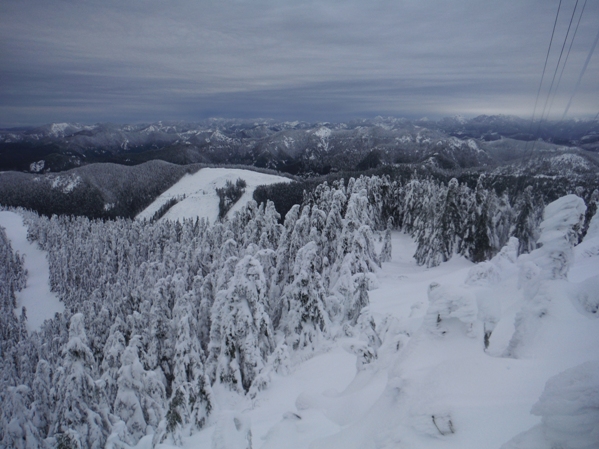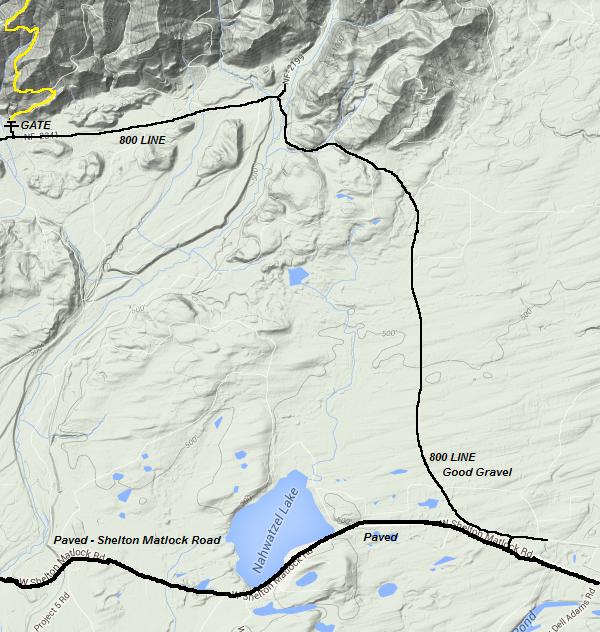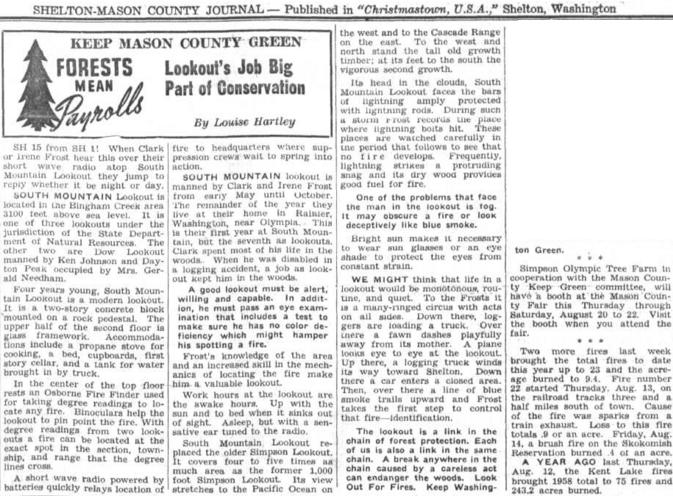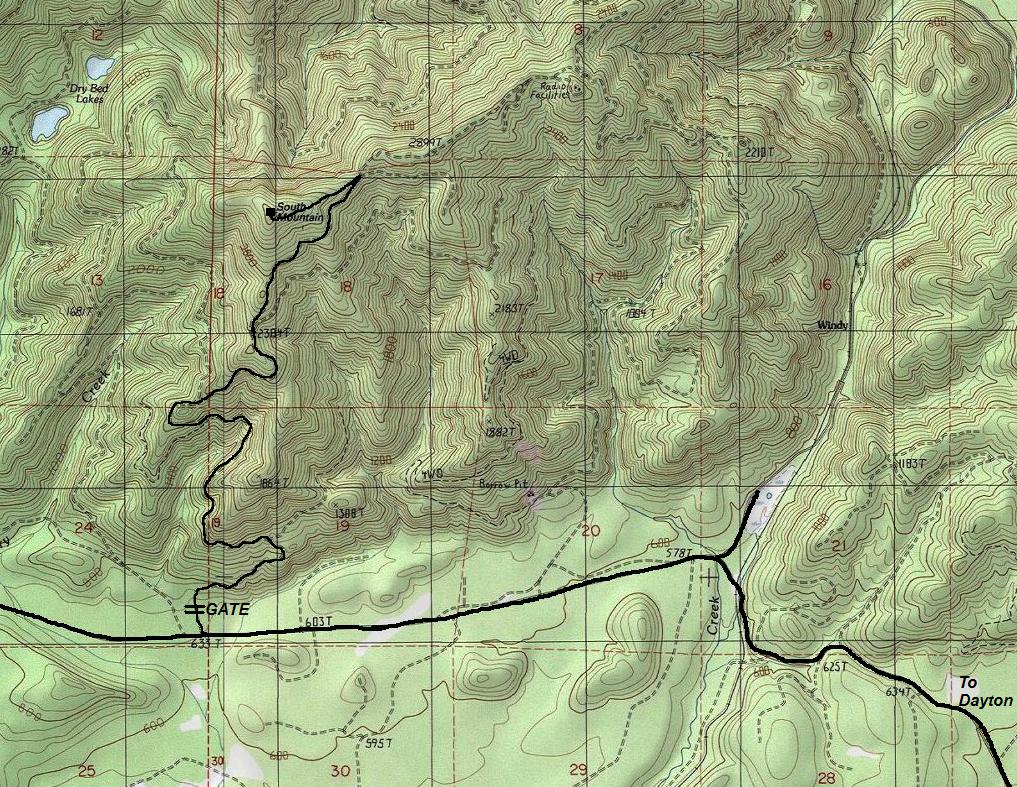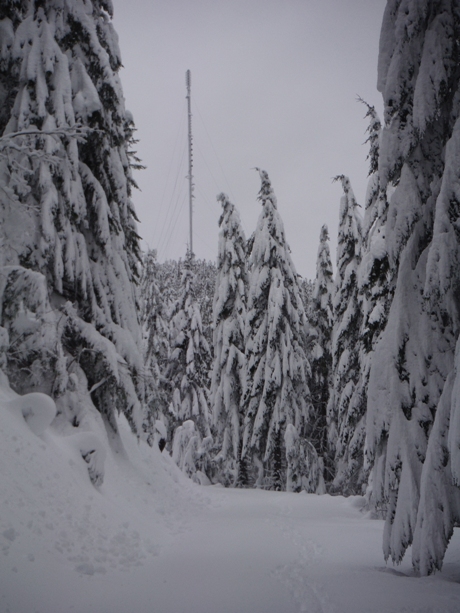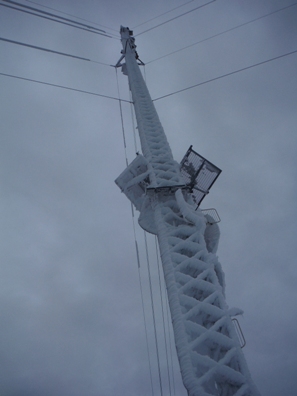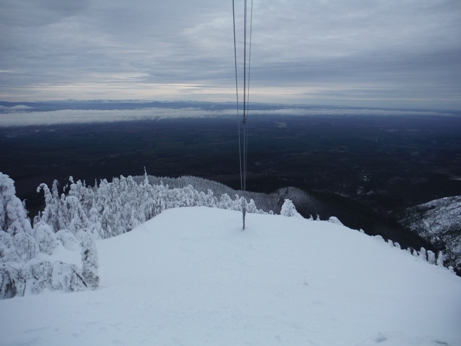 Getting deep
Summit view
Summit view
North to Washington & Ellinor
Communication tower above
Arriving at the summit
End of the Olympics....looking south
Looking over to the northern summit
View from the Simpson Lookout in 1937 toward the forested upper slopes of South Mountain (on right)
Ice covering the com tower
Article from Shelton-Mason County Journal about the South Mountain lookout and the duties of Clark and Irene Frost
Access map from the Shelton Matlock Road (800 line is a green dot = general public ok, daylight hours)