Gold Mountain
Gold Mountain is the highest point in the hills West of Bremerton with a prominence over 1,500 feet. For over 20 years, there was a lookout covering the area nearby on Green Mountain. But in 1948, Gold Mountain got a 90 foot steel Navy surplus tower with a 7x7 foot cab. Built below the tower was a 14x18 foot ground house. According to the 1947 Annual Report of the Division of Forestry, a road to the lookout site was cleared and constructed before winter set in, so that the new installation could be completed in the spring before the 1948 fire season. Years later, in 1965, a 50 foot wooden DNR live-in tower was built which lasted until destroyed in 1972. A 1974 survey party noted the tower had been torn down but the 4 leg bases remain in place. They also explained a new (like a second) road was built to the top of the mountain and communication stations were being built. At that point, no stations were on the knob of the former lookout tower. No images have been found of these two fire towers. The Bremerton watershed has restricted some access in the past which might account for the lack of photos.
Elevation: 1,761 feet
Distance: Pending second site visit
Elevation gain: 1,000+ feet
Access: Paved trailhead
Washington Lookouts
From Bremerton follow Kitsap Way (State Route 310) for 3 miles to Kitsap Lake. Turn left on Northlake Way, proceeding for 1 mile. Turn left onto the Seabeck Highway and follow it for 3 miles. Then turn left on Holly Road, proceeding for 3 miles. Turn left (south) onto Tahuya Lake Road and in 1.25 miles bear left onto Gold Creek Road. The trailhead is in 2 miles on your left. Because of the watershed, access to the lookout area may have signs. But, access has been tolerated if you stick to the roads.
Access:
It was attending a meeting in the area and walked up after the meeting. I did not have a camera. The road walk was from the south, easy walking, several communication repair trucks drove by. Several signs at that time about the watershed access restrictions if I remember. I plan to re-visit this site in the near future and will describe this access after hiking it.
My visit: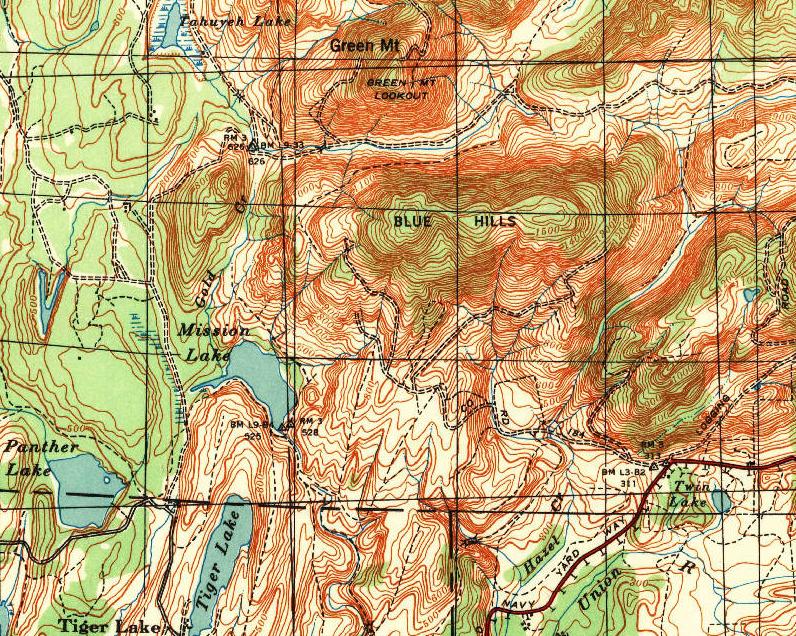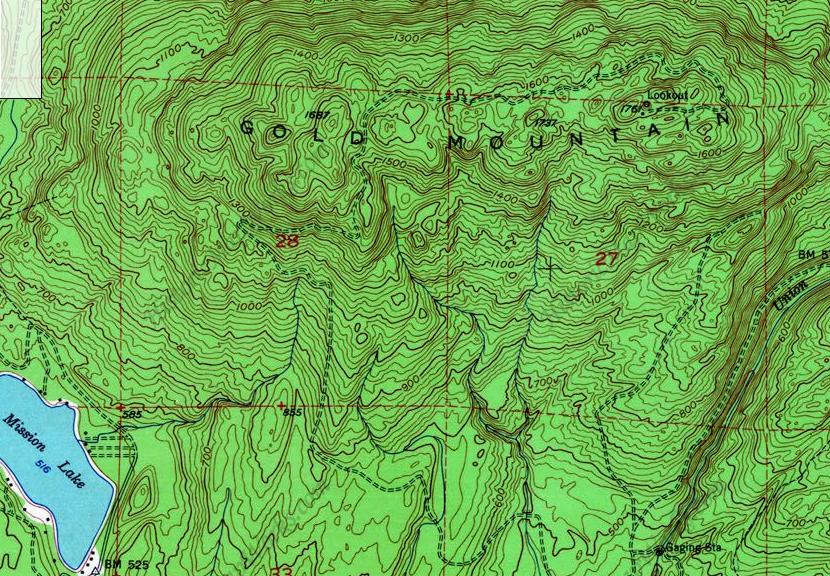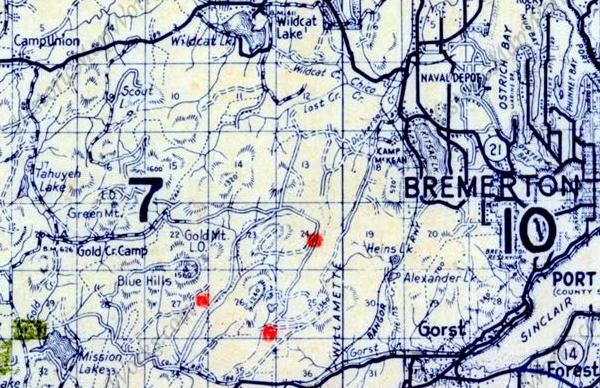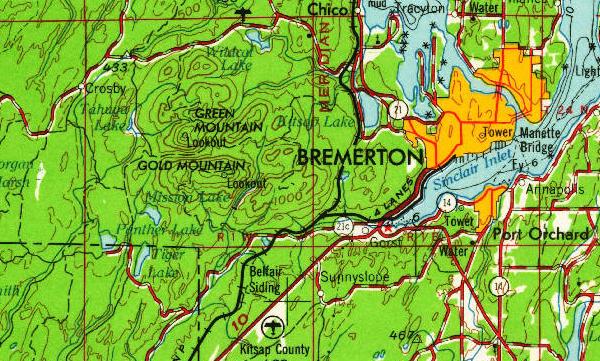 1962 USGS
1955 Metsker Map
1953 Gold Mountain
Gold Mountain access
1937 map - Prior to Gold Mountain Lookout
Trailhead