Drake Lookout (Reed Hill)
Reed Hill is appropriately named a hill, it's location is just south of the last real uplift of the Olympic Mountains. But, it is high enough to offer sweeping views in most directions, even good enough to warrant a fire lookout in times past. In 2016, a recent harvest opened up the entire summit area. Trees have been planted so give it 8 years or so and the top will be obscured by rapidly growing fir trees. The summit has been logged a few times since the lookout. I didn't find anything but since visiting, a fellow searcher located a footing and metal bars under the debres.
Elevation: 1,443 feet
Distance: 6 miles, best to bike up
Elevation Gain: 1,000 feet
Access: Paved
Washington Lookout Sites
Access
From Montesano, take the Wynoochee Valley Road for around 20 miles to the site. Road is gated at the paved Wynoochee Valley Road.
Route
There is a south and north route to choose. My map is for the south, a gradual uphill climb that makes a great bike ride. There are a few side roads that could lead you off the correct road.
History
The live-in fire tower was there in the 1940s sometime, which lasted until it was destroyed in 1963. Aerial pictures in the 50's show the structure.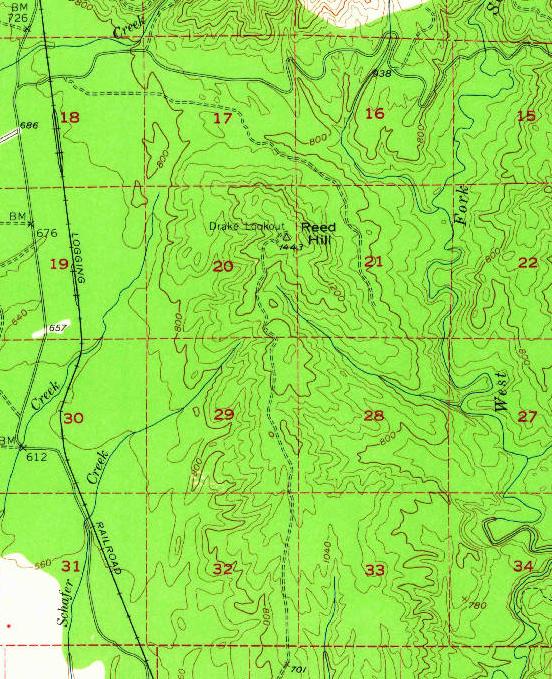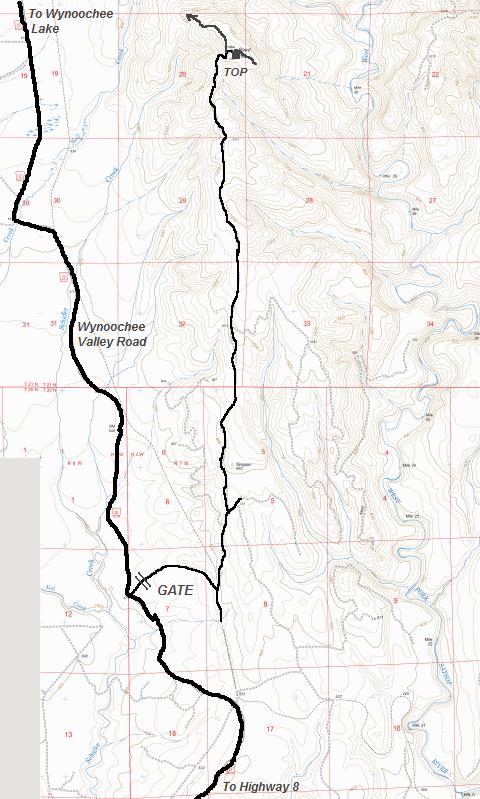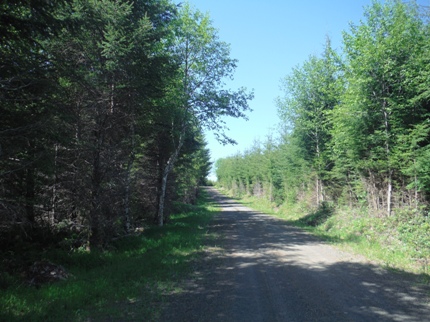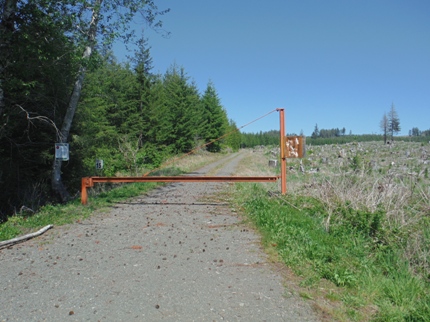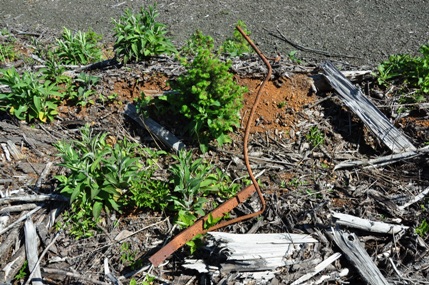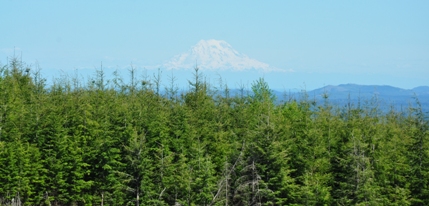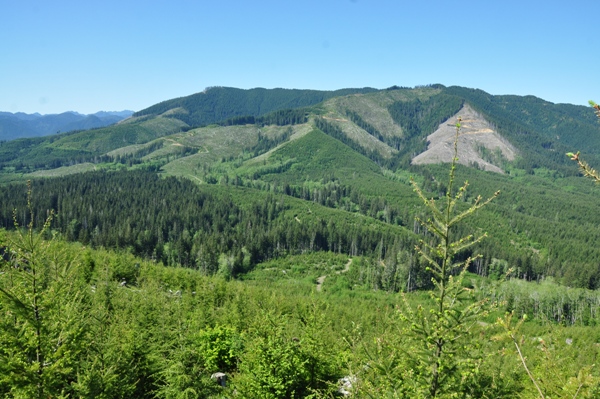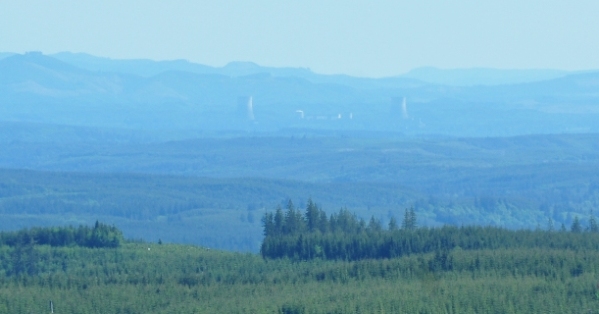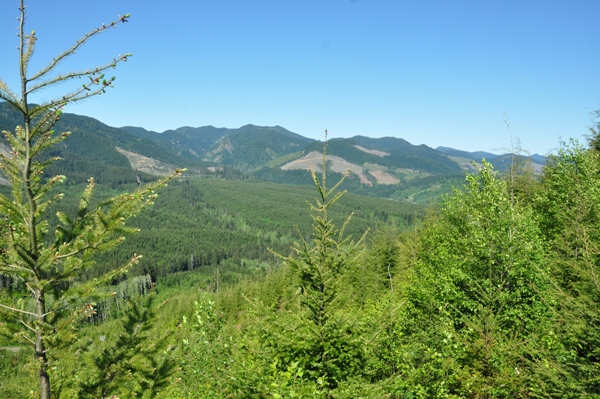 Starting south gate
Lots of this....best to bike it
Mount Rainier
Possible metal from a lookout
The never finished Satsop Nucular Power Plant
South (private lands) slopes of Weatherwax Ridge
Southeast from the summit of Reed Hill (the footing was found in the forground of this image, center-left between camera and road)
Southwest from the summit of Reed Hill
North from the summit of Reed Hill
1955 USGS
Route taken
Summit of Reed Hill after harvest around 2014
View NE from the summit area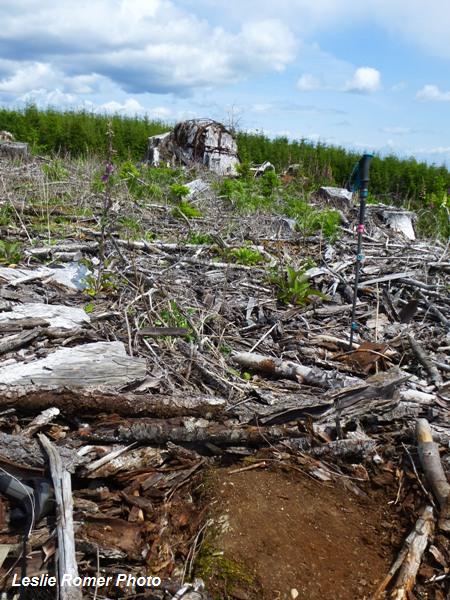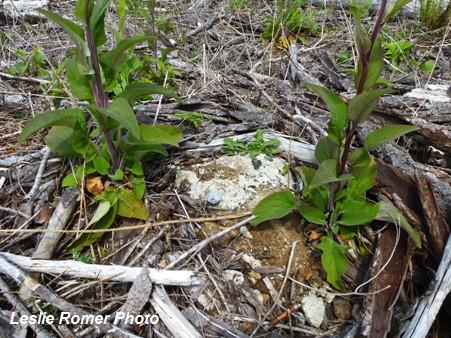 Update:
A few weeks after visiting, Leslie Romer was able to find some concrete and metal located about 20 feet SW of the big stump with logging cables wrapped around it.