Elevation: Unknown feet
Access: Good gravel roads
Twin Peak Lookout Site
The only knowledge we have of the Twin Peak lookout is that the location is marked on two historic maps. It is on an early 1930s map, and also on the 1930 Olympic Trail Guide Map. With little detail on these maps, the best I can tell is that the location is located between the West and East Forks of the Humptulips River, south of the Donkey Creek Road. Based on the creeks shown, I estimated the location to be at several knobs south of the highest point, or at the highpoint. Visiting them all, several likely spots have been significantly raised with fill dirt when logging operations last happened, so any foundations would be moved or buried. More information will need to come forth to pinpoint just where this one was at.
Washington Lookouts
Access
About three miles north of Humptulips on Highway 101, turn east on Donkey Creek Road (FR 22). Drive about eight and a half miles to a major turnoff at Forest Service Road 2204. Continue straight on Donkey Creek Road another 1.4 miles to a gated road on the right.
Route
In 2017, this road was open to walk-in access only (American Forest Management), no motorized vehicles allowed.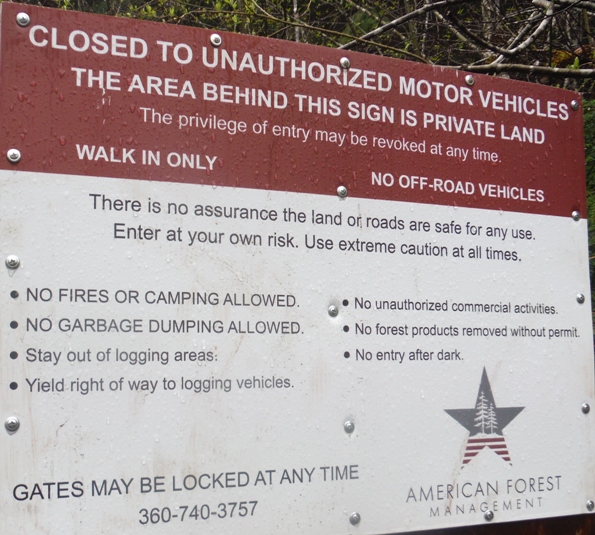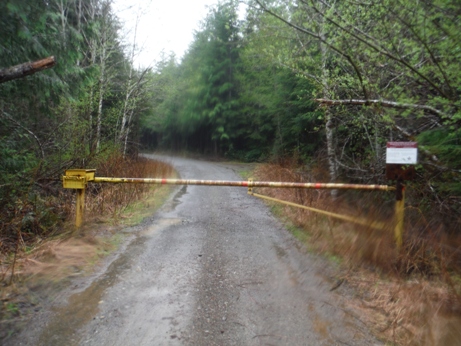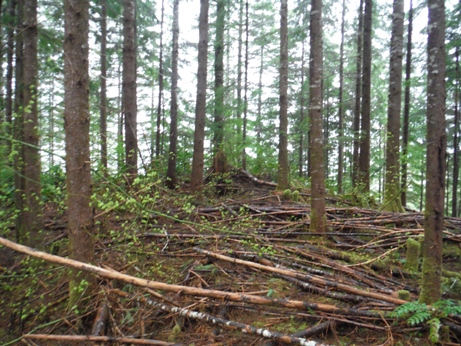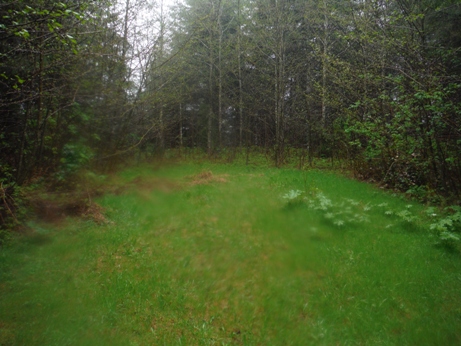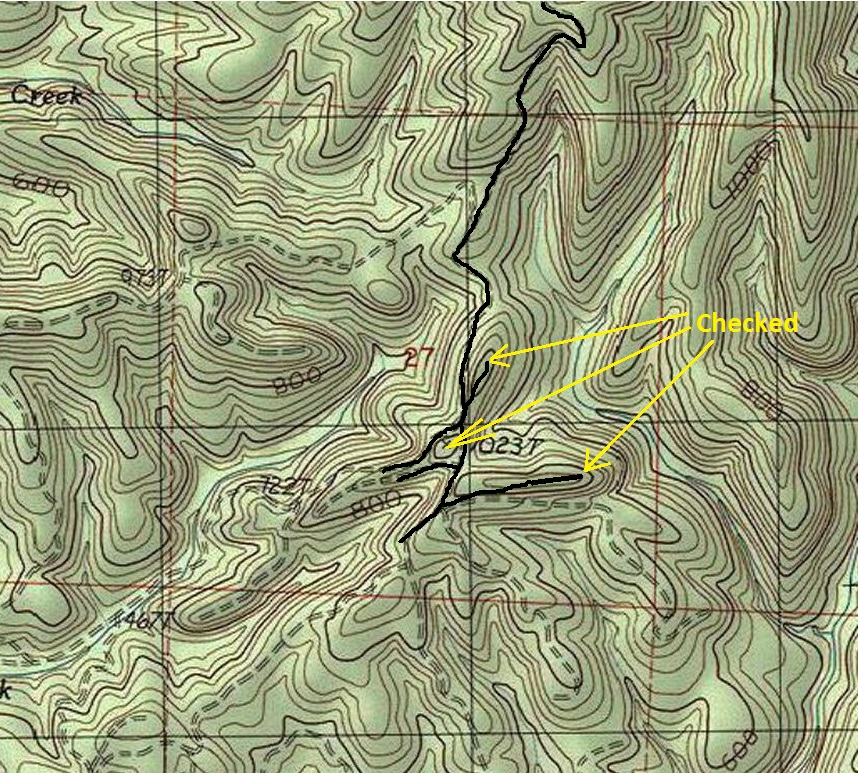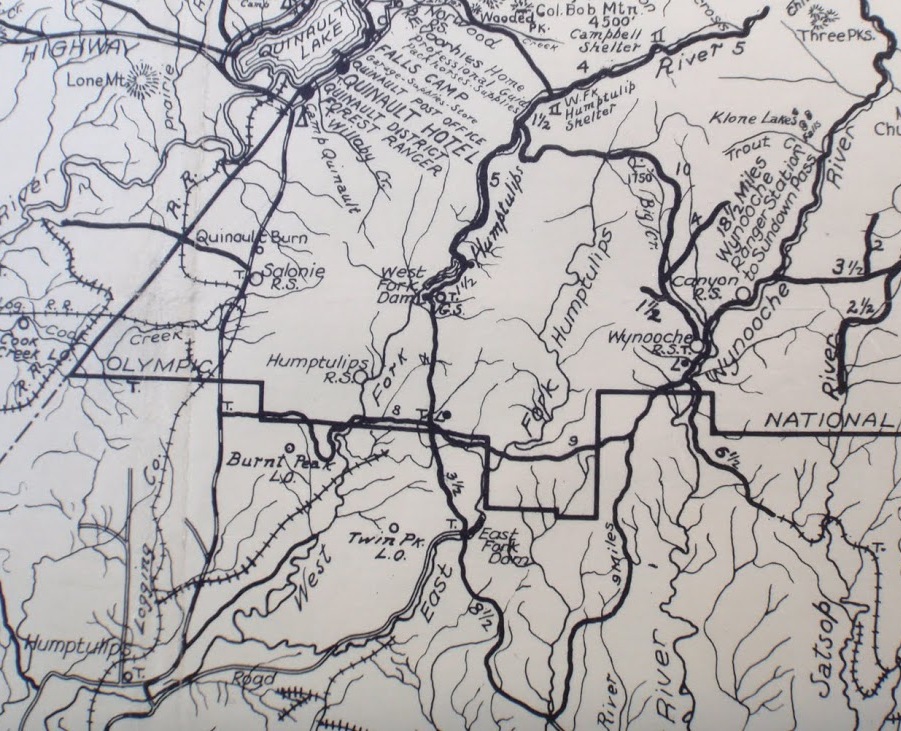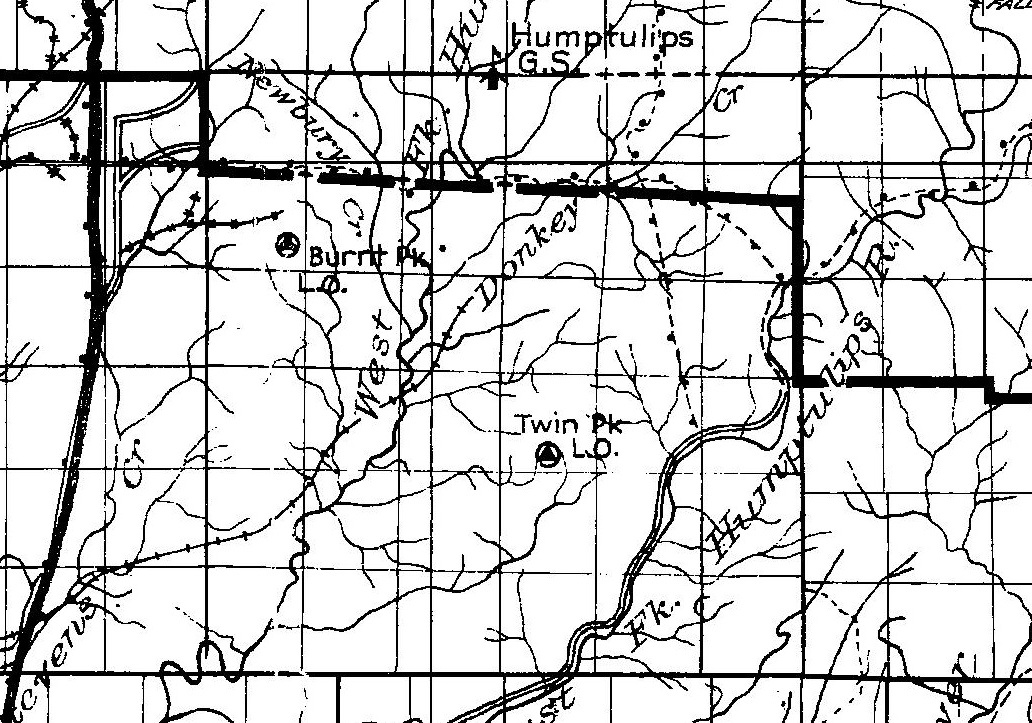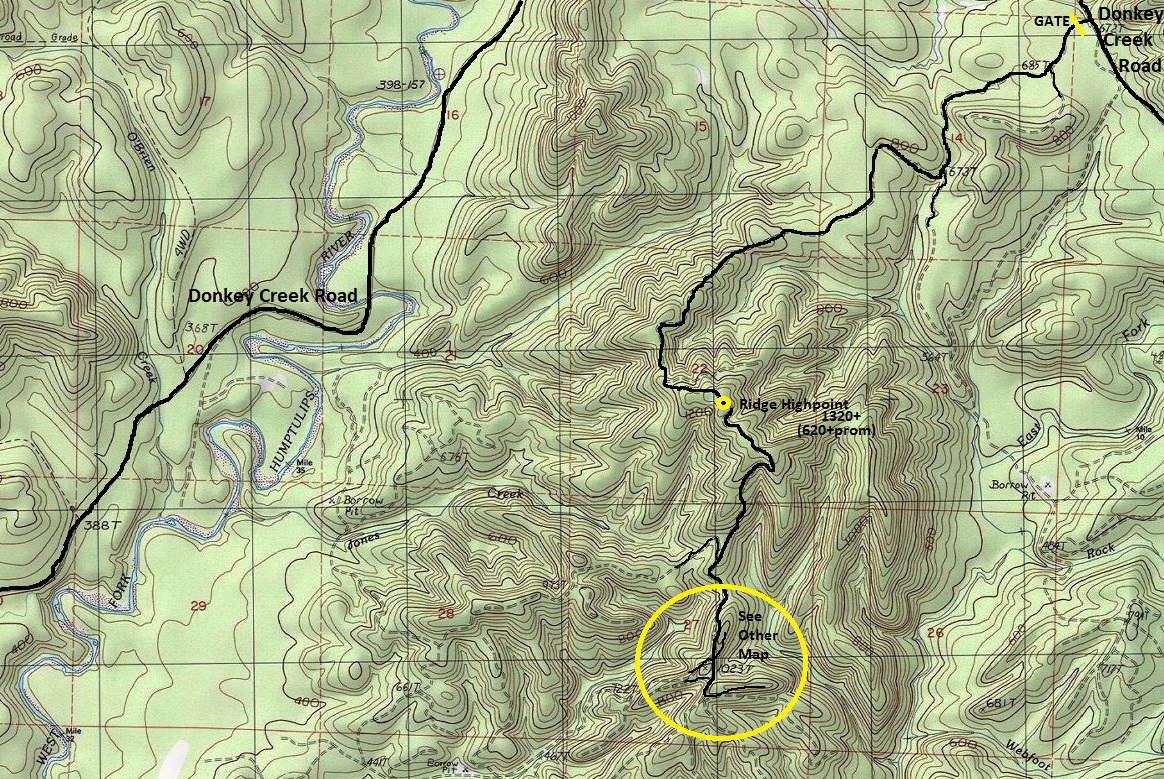 Gated access road
Point 1023
Knob north of point 1023
Sign at the gate in 2017
1930 Olympic Trail Guide Map
1930s Map
Access map from the north. Location likely in the area of the ridge highpoint or the knobs south of the high point.
Map of knobs south of the highpoint