Kitsap Lookout
Hidden in the Bremerton Watershed, this 1940's metal tower was likely built by the U.S. Navy. The two planks near the top of the Kitsap tower were used to align the 16 inch naval guns on battleships in dry dock at the Puget Sound Navy Yard in Bremerton.
According to a friend of Charles R. Siegel, Jr., who was a fire lookout here in 1943, he would tell visitors, "Look toward Bremerton, you are looking down the barrel of a sixteen inch gun." This friend shared more information, saying, "Charles R. Siegel, Jr. was a high school friend of mine who worked as a fire lookout during the summer. He worked at the Purdy lookout, Green Mountain lookout and Kitsap lookout. I would often ride my bike to his location to visit him while he was on duty. Charles had a two-way radio to talk to headquarters in Port Orchard to report his status. He also called another tower operator to ask them to watch his area while he descended to ground level to use the toilet. There was a very small cabin with just room for a single bunk and a small wood burning stove at the base of the Kitsap tower. Headquarters brought him supplies once a week. On one visit I took him a pint of ice cream. Charles worked at the Purdy lookout about 1942. Kitsap lookout about 1943. Green Mountain about 1944. He served in the US Air Force. He was a photographer and published some books. There was another fire lookout on the south side of a hill near the Kitsap tower. It was a building on the ground with a long hinged opening that faced south. The view was limited and I think it was used only a short time. I went there once. It was manned by another high school friend of mine." After asking some additional questions regarding his purpose in the tower, was it for fire or for enemy aircrafts, he continued, "Charles ("Chuck") worked as a fire lookout only. There was never any mention of aircraft spotting. I had climbed to the top of the tower a few times when he was on fire lookout. I think he told me it was 60 feet tall. Chuck may have worked at the Kitsap tower more than one summer. I remember that the other fire watcher that he asked to watch his area while he went to the toilet was a woman."
Washington Lookout Sites
Access:
The Ueland Tree Farm is a family-owned tree farm that is open to the public for responsible, non-motorized recreation. The main trailhead located at the end of Lebers Lane, just off of Northlake Way, near Kitsap Lake. The tree farm is home to the Chico and Lost Creek Trails, which are open to the public for hiking, mountain biking, horseback riding, walking dogs, running and berry picking. At the SW corner of the tree farm, the property is adjacent to the City of Bremerton watershed. If you leave the Ueland Tree Farm and go cross country to the summit, you are on watershed property but not actually in the drinking watershed. I saw no boundary signs that I was entering a restricted area, or any signs for that matter. Still, I'm sure it would be discouraged.
Elevation 1,360+ feet
Distance: 3.5 miles (my route)
Elevation Gain: 258 feet
Road Access: Paved, good gravel last 0.1 mile
Height: 60 feet tall
Legal Description: Section 25, Township 24 Range 01 West
Landowner: Was Pope & Talbot, Inc., currently City of Bremerton.
Trailhead sign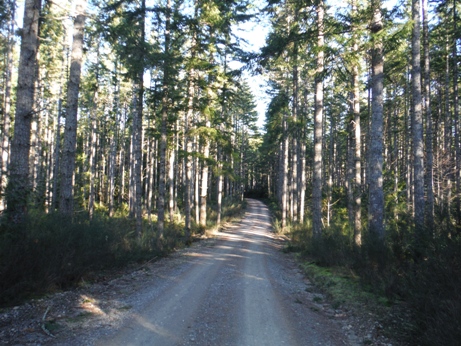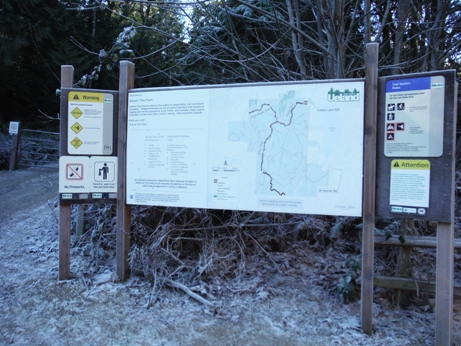 Ueland Tree Farm

Kitsap Lookout was found on the Tahuya Lookout Firefinder Map shown above. Written as Watershed, in the center of section 25. The two other circles in the map are Green Mountain and Gold Mountain. Green Mountain is still legible.
Lidar Map with 10 foot contours
The historical registry of Western Washington Lookouts gives it no name.
Firelookout.com calls it Kitsap Lookout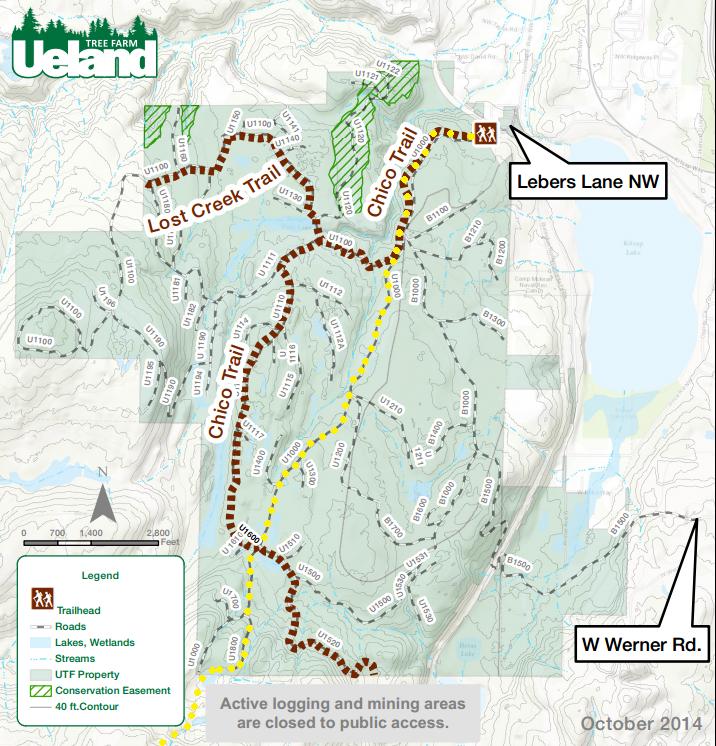 Follow the yellow dots through the tree farm for most direct route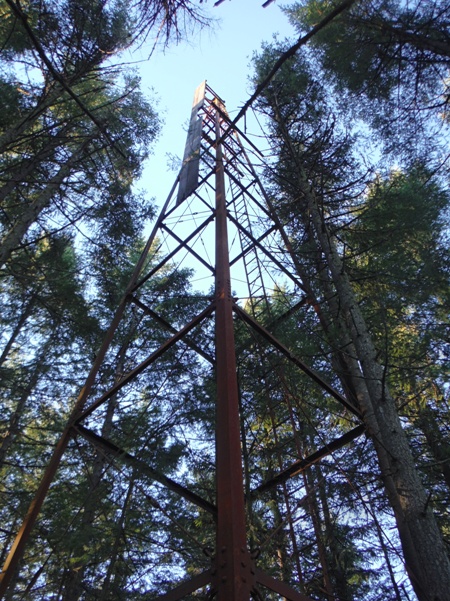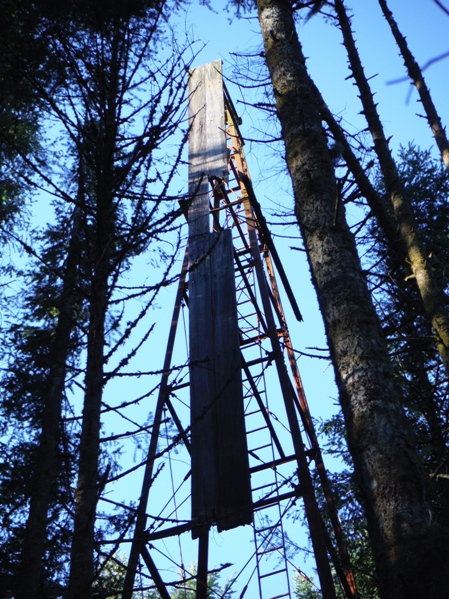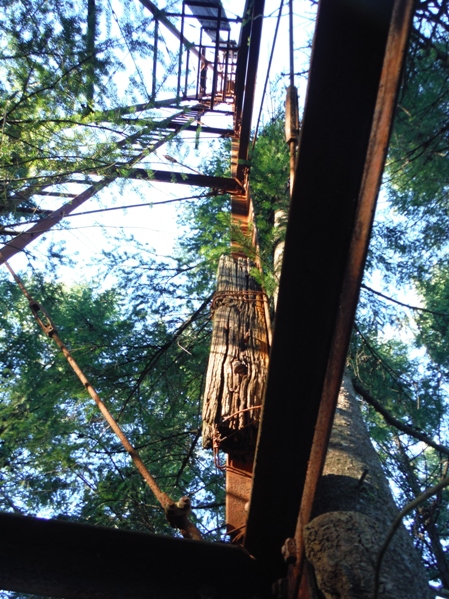 Looking up from 15 feet up the tower
Long vertical wooden attachments
From the ground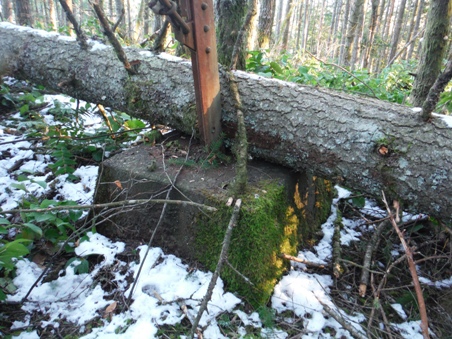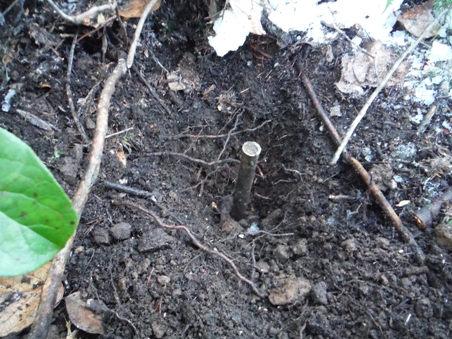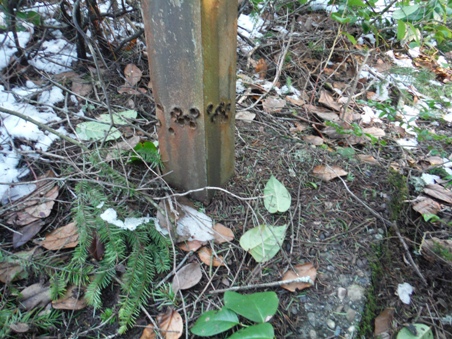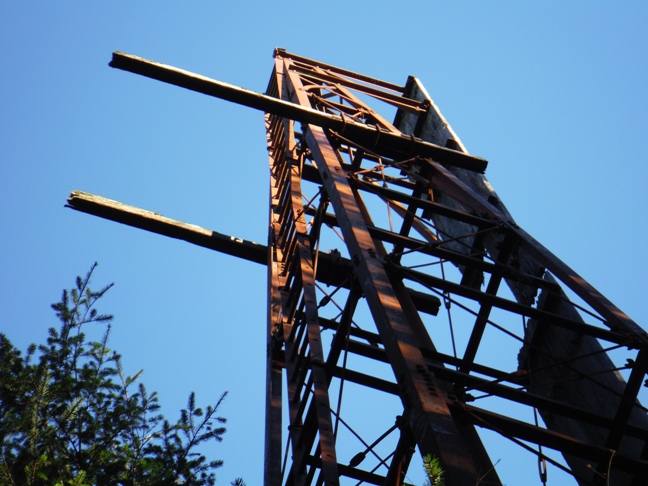 What were these timbers off to the side?
This marking bolt was directly centered under the tower
Someone has tried to remove the tower
Fallen tree on the footing
Looking NW to the Strait of Juan de Fuca
Looking West to the Olympic Mountains
Looking NE to Mount Baker and Cascades
Looking West to Bremerton, Seattle and the Cascades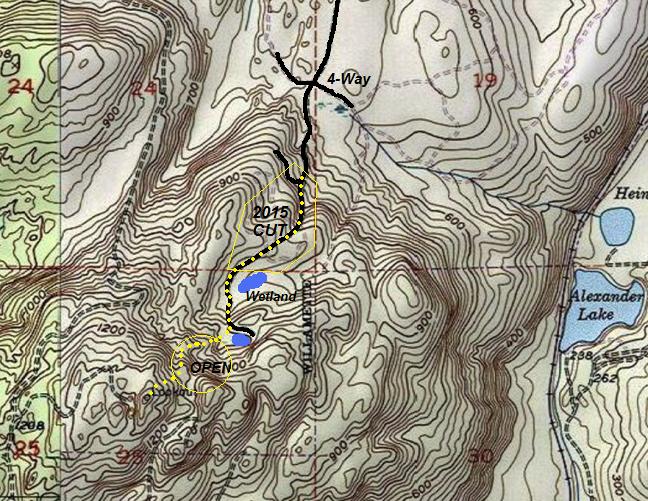 With around 600 feet of prominence, this is the third highest and third most prominent peak in Kitsap County (after Gold and Green Mountains).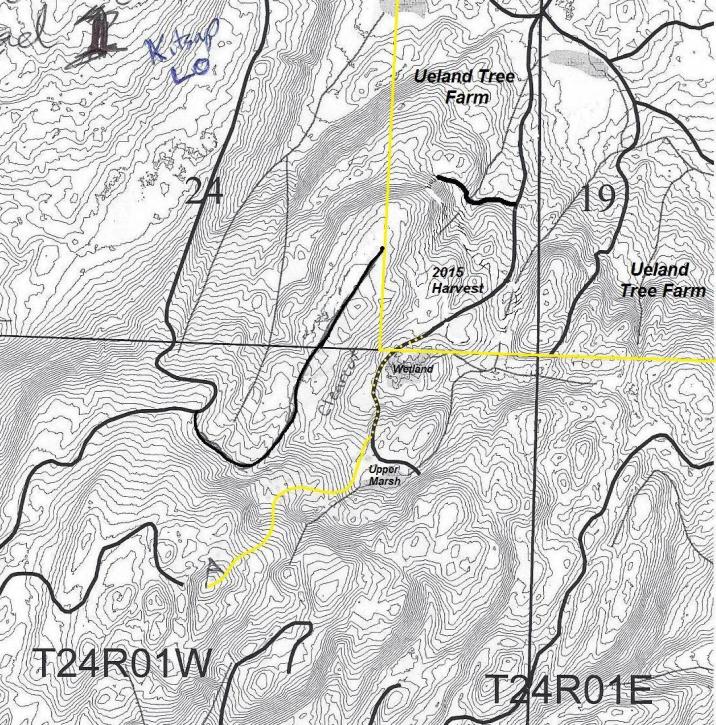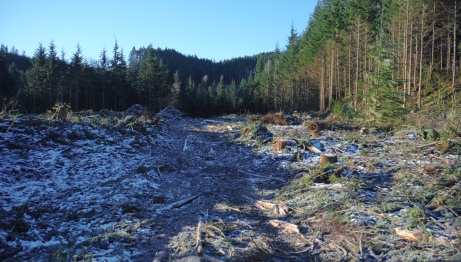 Harvest area at the Southwest corner of the Ueland Tree Farm
4 images below are from 160 verticle feet below lookout site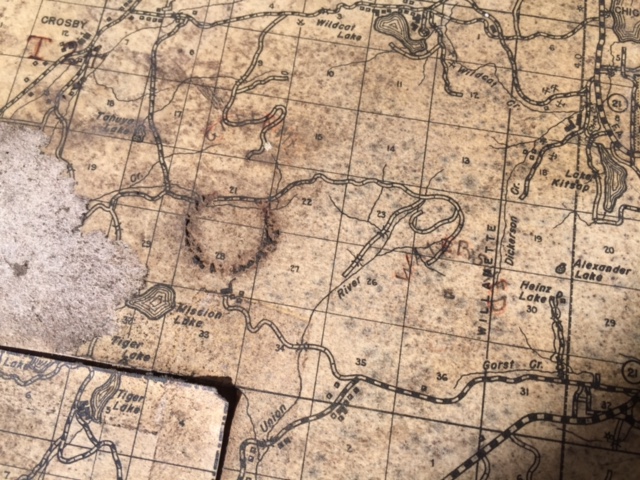 Watershed
Gold Mtn.
Green Mtn.