Blaney Mountain & Lookout Site
Blaney is a late arrival, built in 1950. This site had a 84 foot timber tower with a 14x14 foot L-4 cab. A ground house was also on the summit. The removal date and information is unknown. The summit area is very large and flat. Snow prevented me from finding anything remaining.
Elevation: 2,546 feet
Distance: 1 mile
Elevation gain: 400 feet
Access: Good Gravel
Pacific County, Washington
Washington Lookouts
From Highway 4 at Skamokawa, turn north on the East Valley Road, then a left on Middle Valley Road. This will become Oatfield Road at a hard right turn. Shortly after, Oatfield Road becomes the Alger Truck Trail, a nice DNR mainline gravel road. Use the map provided. This route goes up the Grays River Divide and drops down the back side. There are many forks in the road so follow map closely at each bend. Driving ends at a gate right near the Pacific/Wahkiakum county line. At this point, the land is no longer State DNR but private timberlands (Hancock Timber signs in 2017). A permit is likely required to be official on the last mile. It may be possible to use the east access route shown on the map and not run into any signs. The road has been abandoned for a segment between ownership boundaries near the county line.
Access:
From the gate, follow the road short distance to below the lookout site. You could cross country from this point through new trees (likely very brushy except when snow covered), or follow roads (ups and downs) nearly circling the lookout site up to the top.
Route: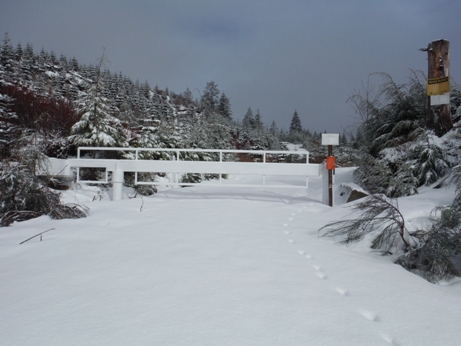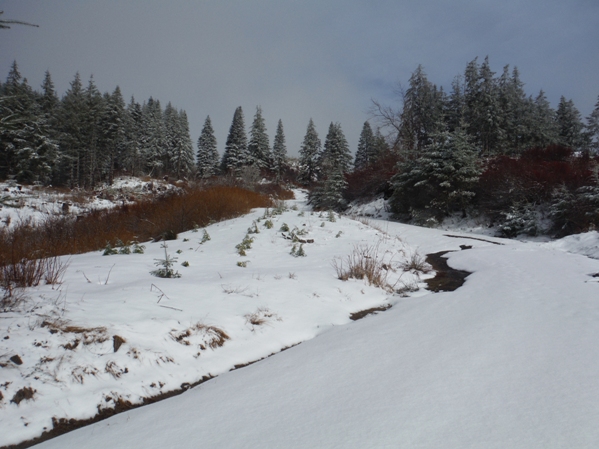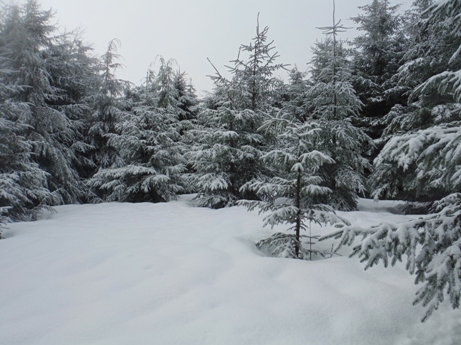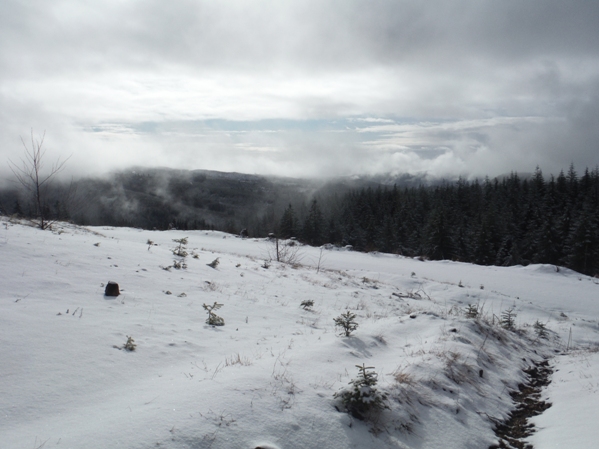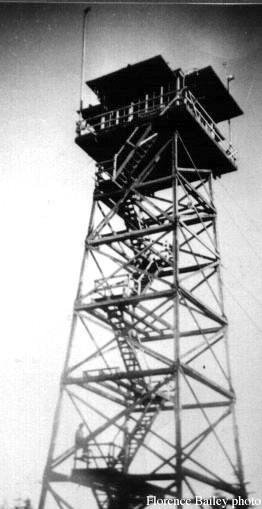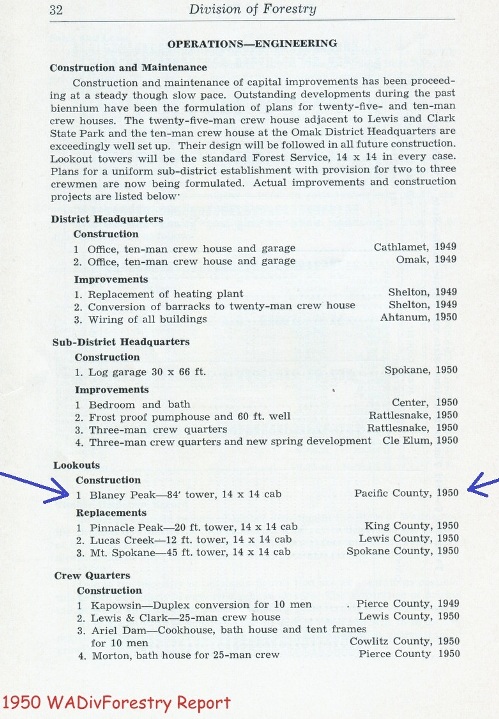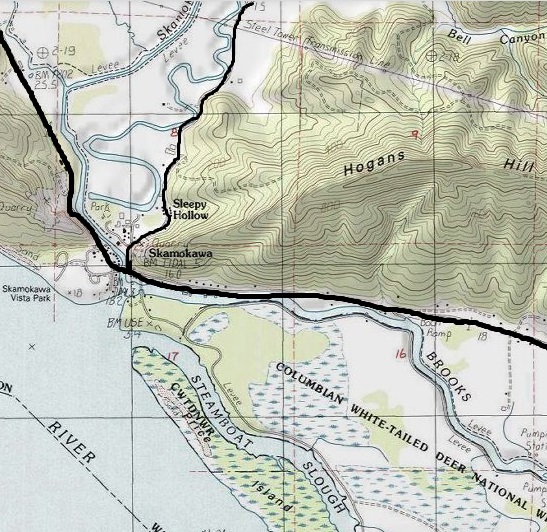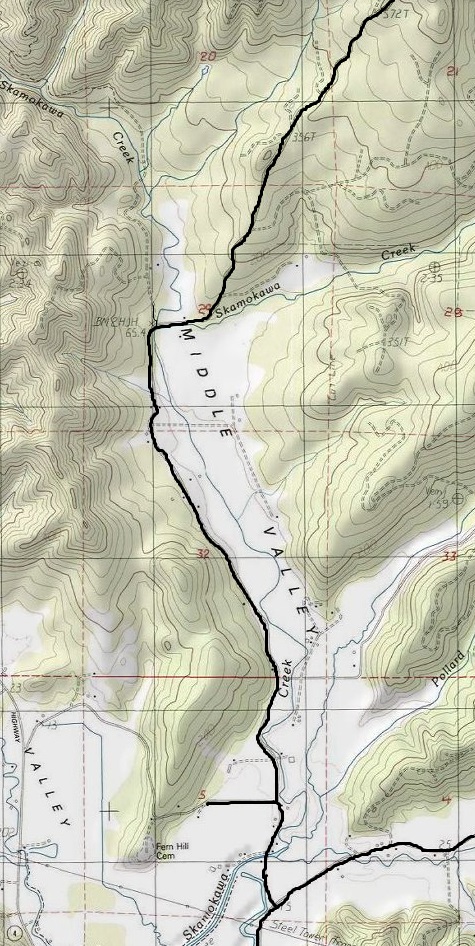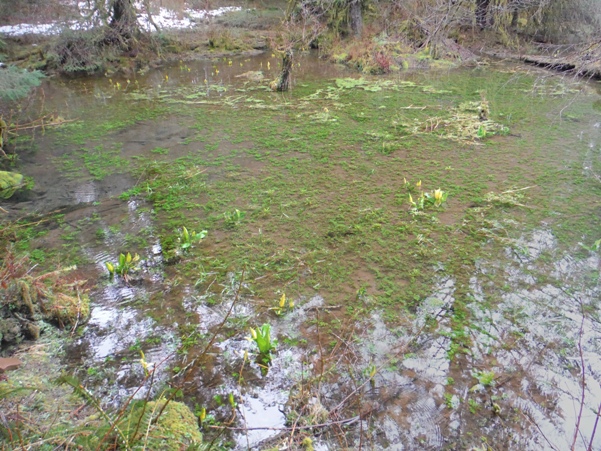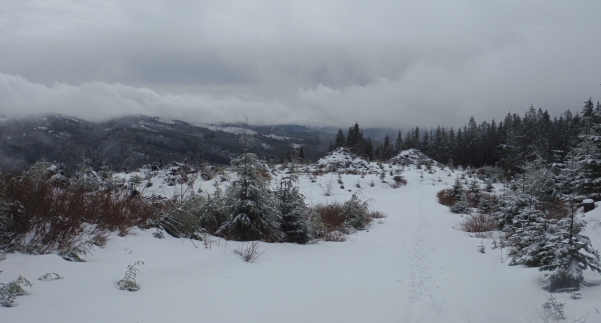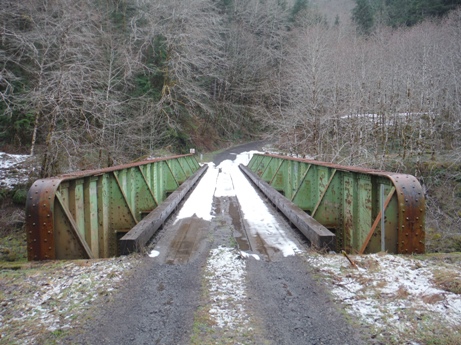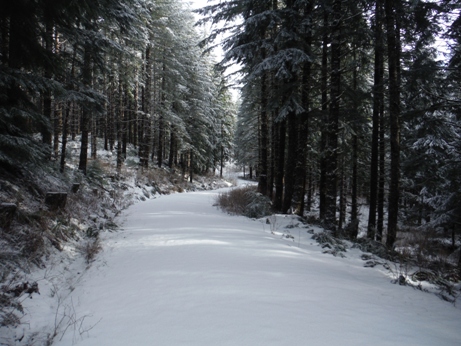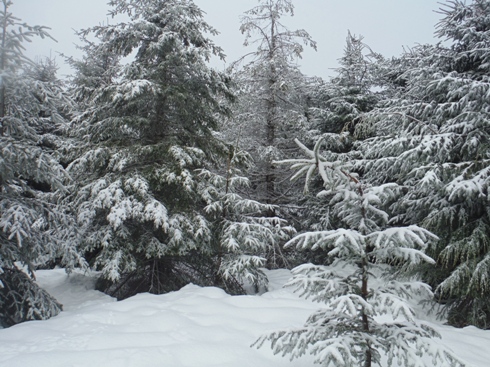 Bridge over the South Fork Grays River
A nice walk
Private gate at the county line
Open area of the summit
1950 Washington Division of Forestry Report
Nearing the county line
Some sun
Some beaver ponds along the road were interesting
Summit trees
Blaney Lookout 1954