Dayton Peak is not very high but given the location of Dayton, you will think you are looking at airplane views. The land drops in most directions for a long, long way. Given the grand distance, Dayton Peak once had a lookout, a very large lookout.
WillhiteWeb.com - Washington Hiking
Dayton Peak Lookout
Distance: 2 or 4 miles
Summit Elevation: 1,066 feet
Elevation Gain: 700 feet, 200 on return
Access: Mostly paved except last 1/4 mile
Access:
Route:
From this Y area near the gate, look for a motorcycle track going up into the young timber. Follow it 2 minutes to a old logging road. Turn left. Follow road uphill to the second motorcycle track heading left. Follow this track one minute to another motorcycle track. Go right up the hill. Soon you hit the road system at the top of the ridge. Follow the road to a 4 way intersection. Drop downhill loosing 200 feet to the Dayton Peak Mainline. Turn left and follow to the summit. You can cut straight up if you like through the brush or just follow the road.
Although the standard route is via the gated Rock Creek Road east of the peak, if you are walking, the route is a good 2 miles longer than the south access. To reach the south side of the mountain, find your way west on the Cloquallum Road out of the Shelton area. (There is no interchange off Highway 101). Turn north on Lost Lake Road, then right at a Y onto Gallagher Road. Pass many homes and come to a "End of County Maintenance" sign. Not far beyond this sign is a large Y intersection. Park Here. There is a gate on the right. The road continues left to a home site, with blocked access to a road that shows on maps as going to the summit.
Lookout History:
Constructed in 1946, this 20x40' crew station with 12x12' second story observatory had been added on to by the time of the 1957 photo below. The building was replaced in 1964 with a standard 40' timber live-in DNR tower, which was abruptly removed in 1969.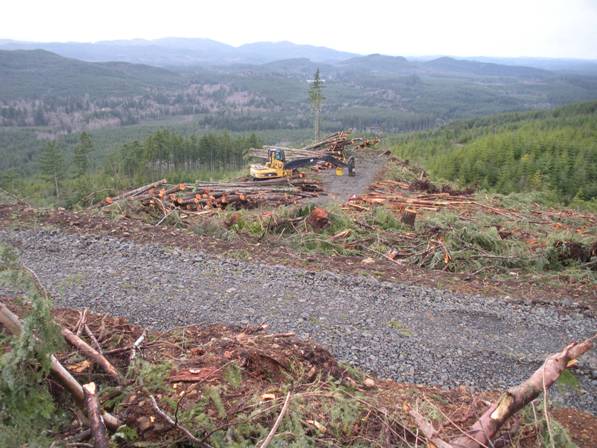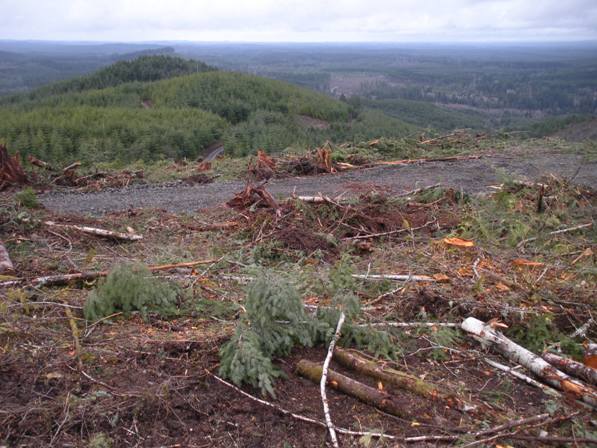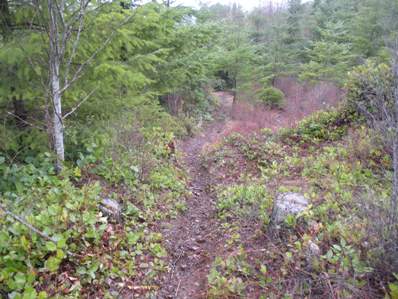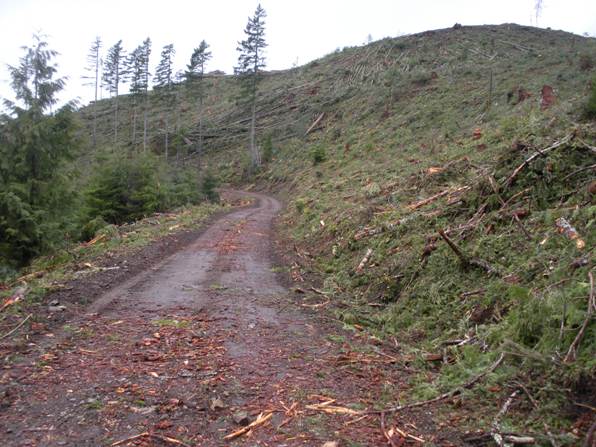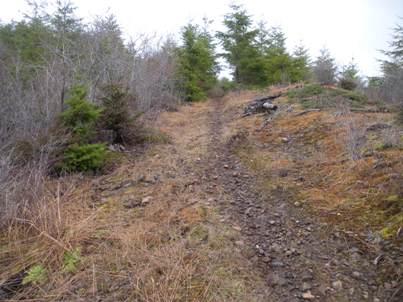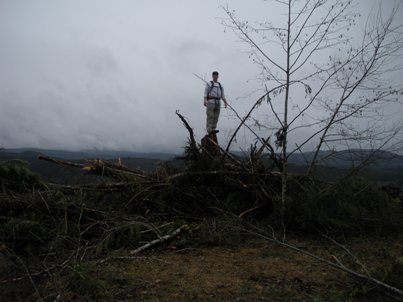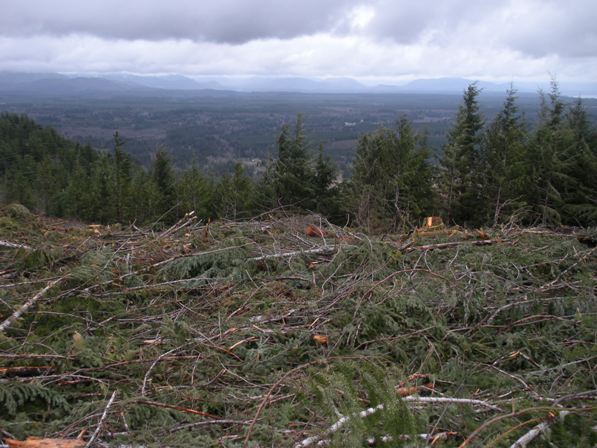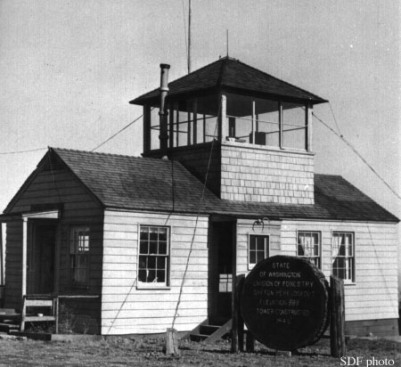 1946
1957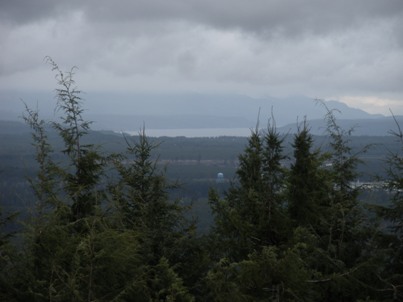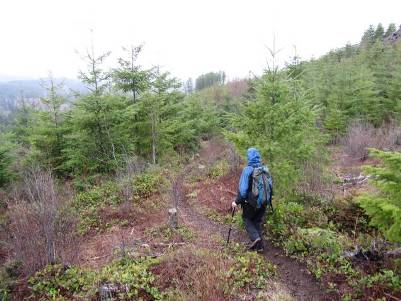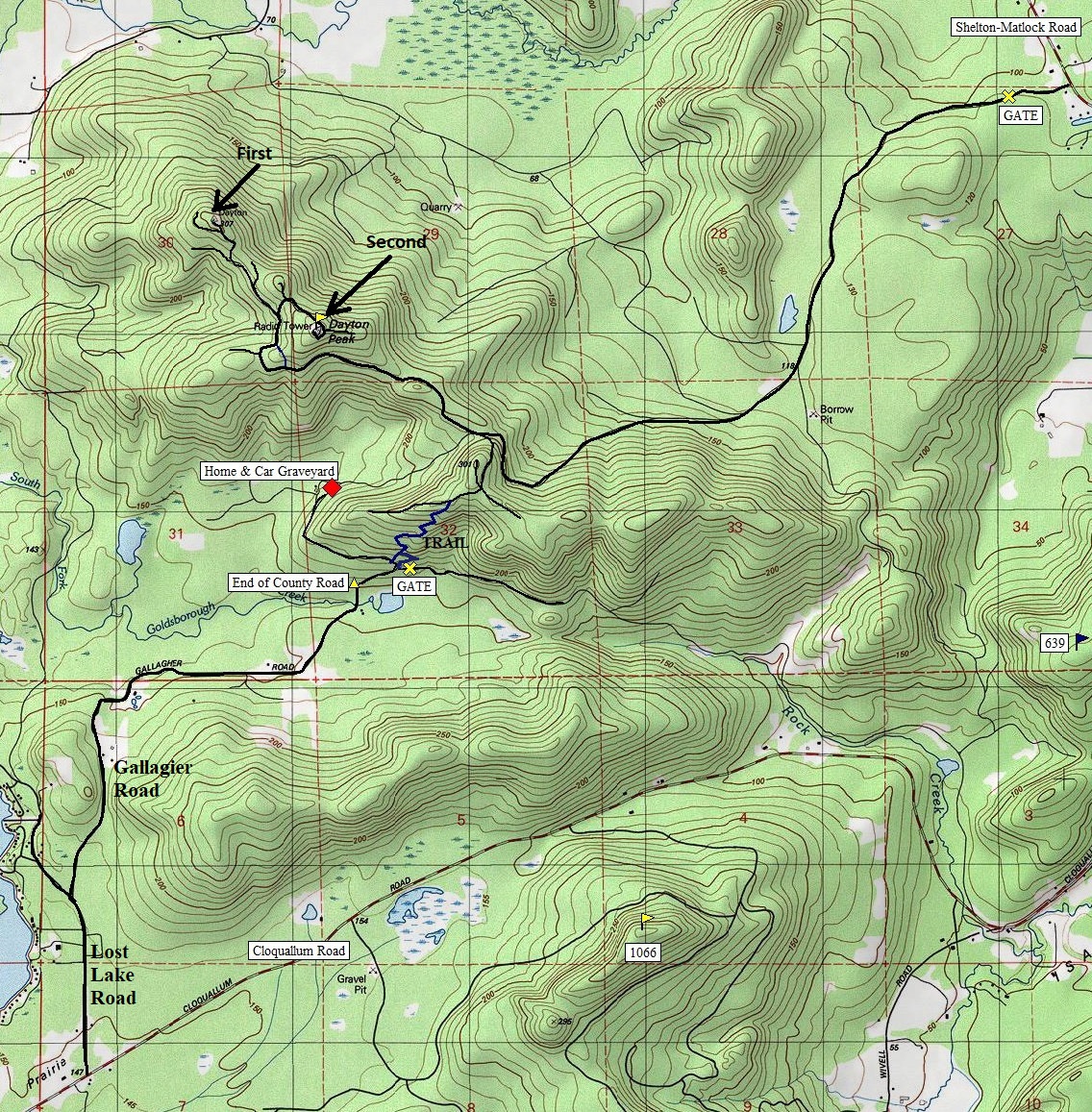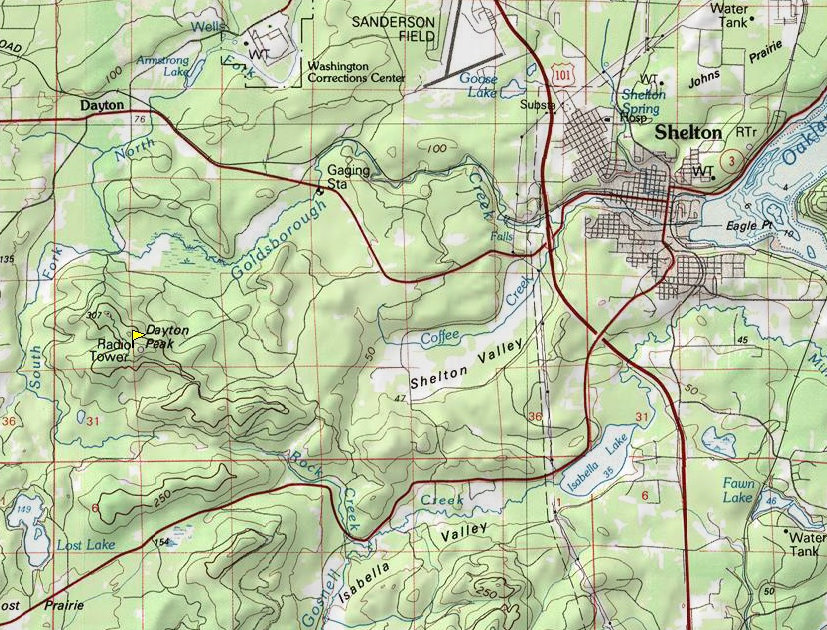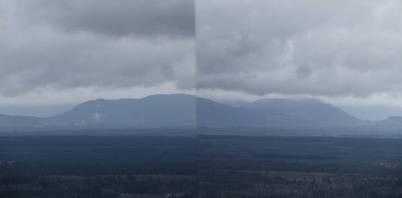 Photo courtesy of Fire Lookout Museum
Photo courtesy of Fire Lookout Museum
Back down the motorcycle trail
Looking north to Dow Mountain
Harvesting timber at the summit March 2012
The road goes just under the summit.....on the right there...as it works around to the top
Motorcycle trail
Motorcycle trail
Highest point is now some logging debris next to the summit
The Great Bend of Hood Canal
Views from the summit
Views from the summit
Dayton Peak Area Map We did not see any radio towers