Tahuya Lookout
Washington Fire Lookouts
Located inside the Tahuya State Forest, the Tahuya Lookout site doesn't have much of a view left. If the DNR has recently cut, you might get a few peeks at the Olympics. The site is located at an intersection of several ATV and motorcycle trails. An easy road walk will get you there in a half mile. If you like off-roading, there is access on Jeep roads to the lookout site. According to sources, there was a wooden, live-in tower built in 1944. It was abandoned by 1957.
From Belfair, take Highway 300 west. Just past Belfair State Park, turn right at signs for Tahuya State Forest (Belfair-Tahuya Road). After a mile or so, turn right on Elfendahl Pass Road. In a few miles is the pullout and gate on the left.
Access
Lookout Elevation: 443 feet
Distance: Half mile hike
Elevation Gain: 100 feet
Road Access: Paved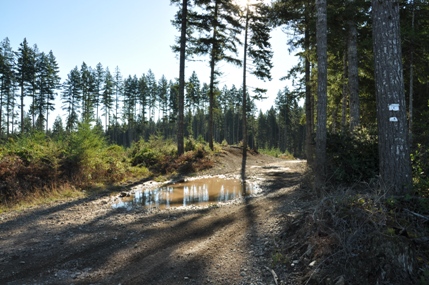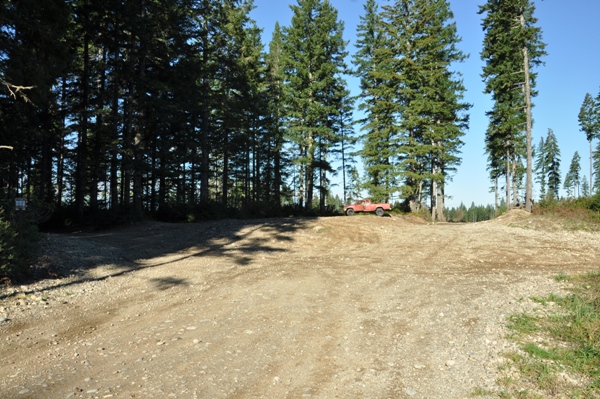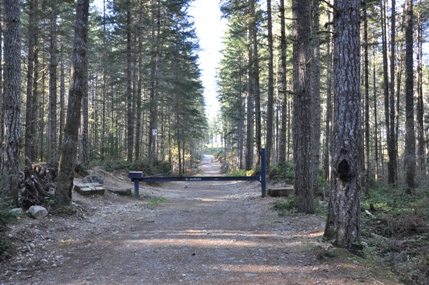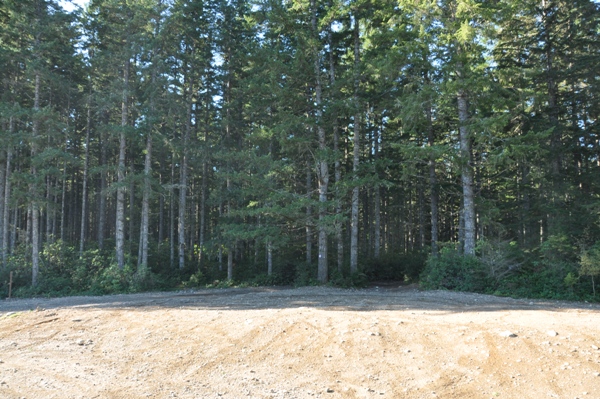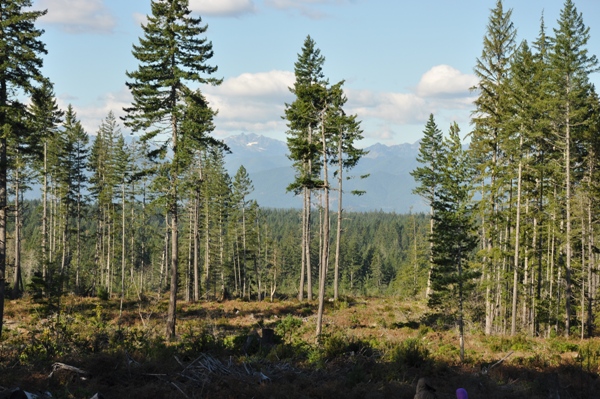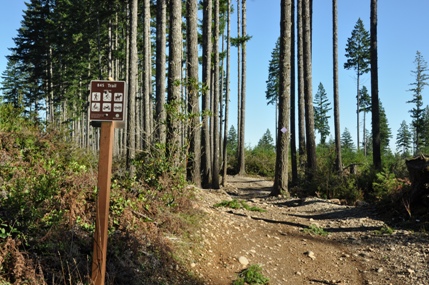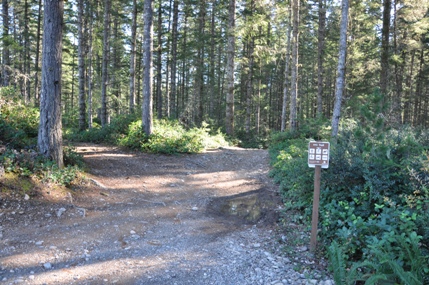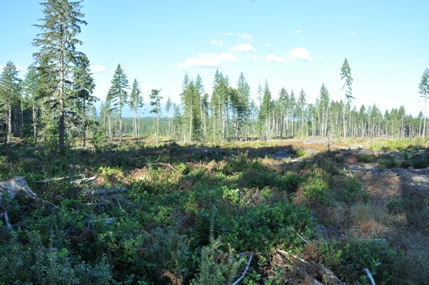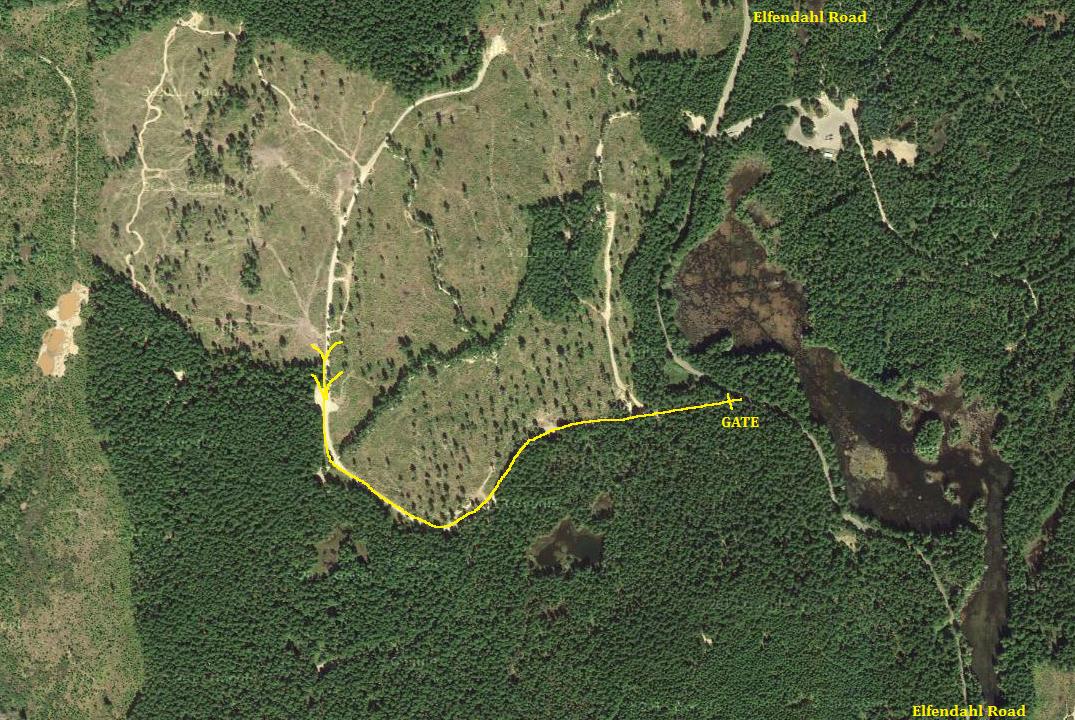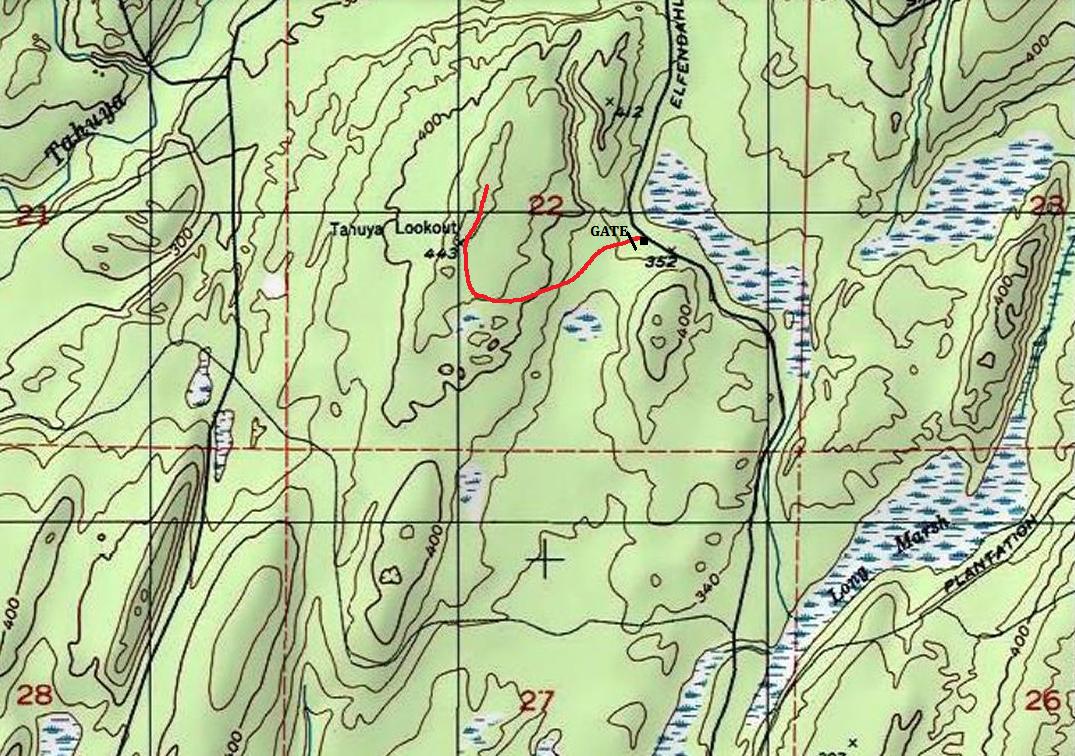 Starting gate
First ATV/Motorcycle crossing
Second ATV/Motorcycle crossing
Area of the highpoint near the truck
Trees blocking views to the west
Lookout area, looking SE
Views just a bit north of the lookout location, looking west to Olympic Mountains
Looking NW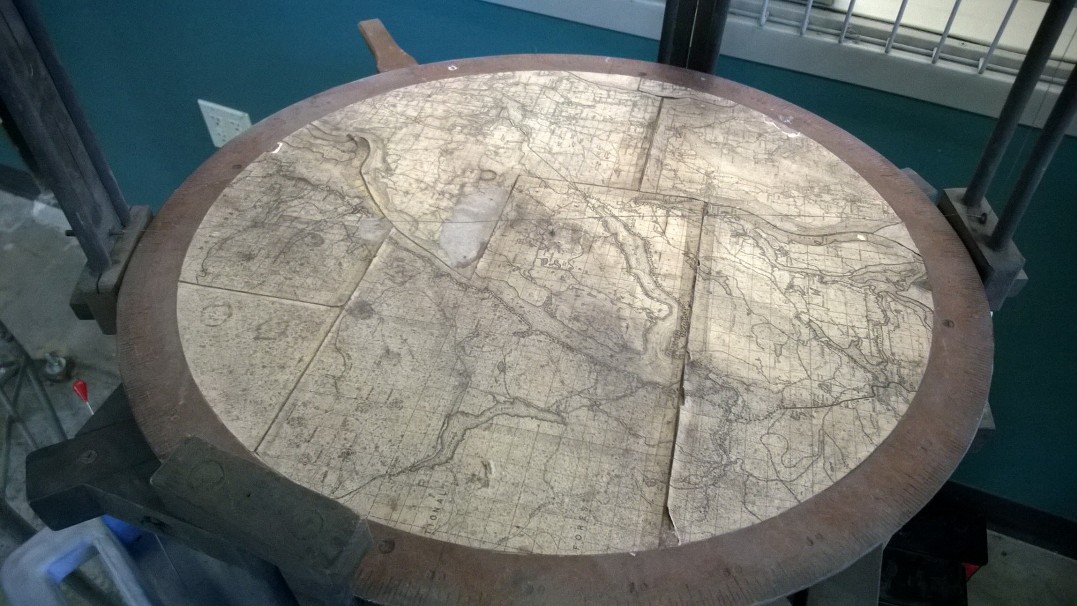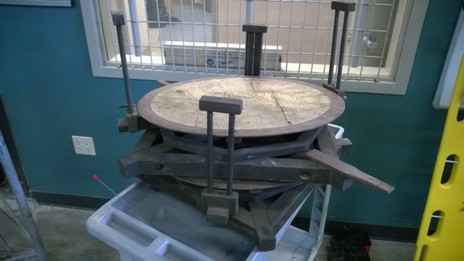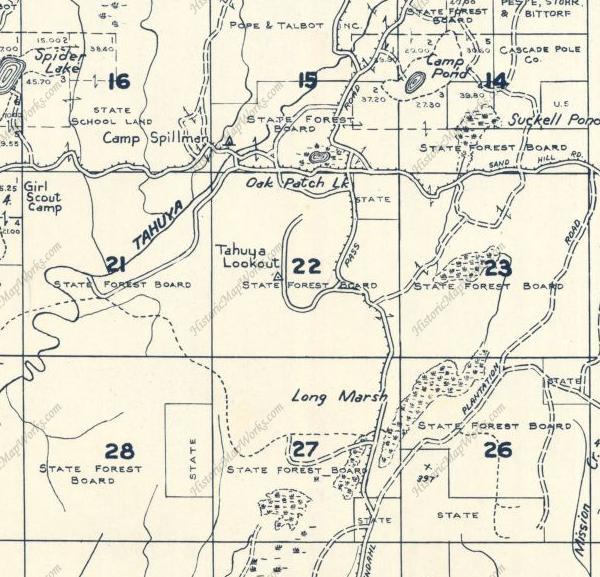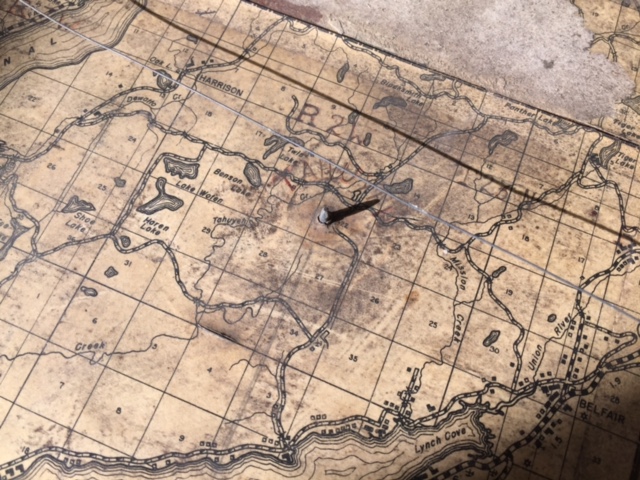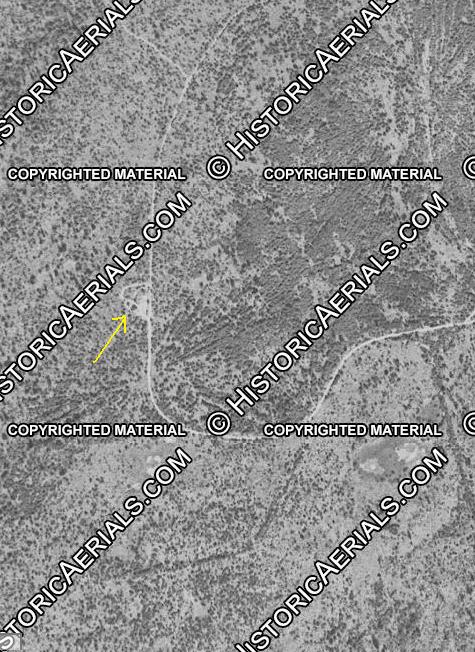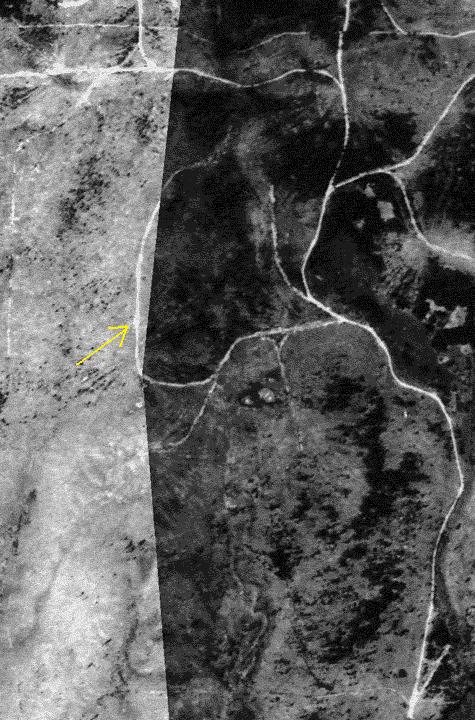 Turns out, the firefinder for the Tahuya Lookout was preserved all these years in a DNR facility. It was photographed in 2016. Some of the marked locations on the firefinder map where a lookout or AWS may have been located: Dow Mountain, Green Mountain, Watershed (aka Kitsap), Gold Mountain, Bangor, and Purdy.
Update: Firefinder Found
A more current aerial showing route to the lookout site
Aerial view in 1939 before the lookout was constructed
Aerial view in 1951 with the area marked where maps show the lookout was located.
Tahuya Lookout firefinder map showing center of map at Tahuya Lookout
Topo map showing route to the lookout site
1955 Metsker Map showing Tahuya Lookout
Tahuya Lookout firefinder and map
Tahuya Lookout firefinder