Constance Lookout - C-141 Peak
Fire Lookouts of Washington
This summit has long been forgotten as a former high and rugged fire lookout camp. The peak is the highest point at the south end of the main Inner Constance ridge approximately 1 mile northwest of Lake Constance and a half mile east of Constance Pass. The peak is named for the sixteen servicemen who perished in an U.S. Air Force C-141 crash in March 1975. The Lookout Inventory lists it as a 1930's camp. Early maps show the peak at an elevation of 7327 although today the USGS maps show the elevation at 7339.
Elevation: 7,327(old maps) 7,339 (new maps)
Distance: 4 miles
Elevation Gain:
Access: Good gravel but road to trailhead may be washed out
Visit my
Constance Pass A.W.S. page
for more information about a WWII observation post in the area. It is also likely that it was used for fire.
1950 map showing Constance Lookout at Point 7327
More to come after I visit the site but in general, you must hike a steep 2 miles with 3,200 gain to Lake Constance, then another 2 hour climb through rugged terrain to the summit. Instructions below from the Olympic Climbers Guide.
Access:
An exciting confirmation (at least for me) of this location came at the Seattle National Archives, when we found panoramic photos from the summit in an National Forest folder listing the photos as unknown. I immediately knew where these photos were taken because I had spent lots of time on Google Earth months before, researching this lookout site.
The Panoramas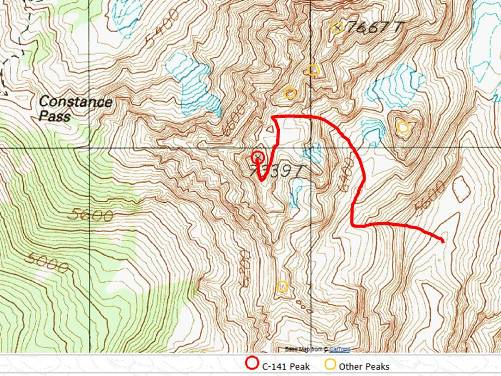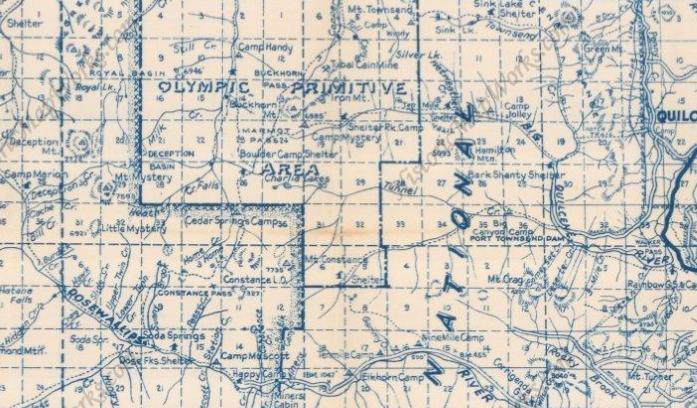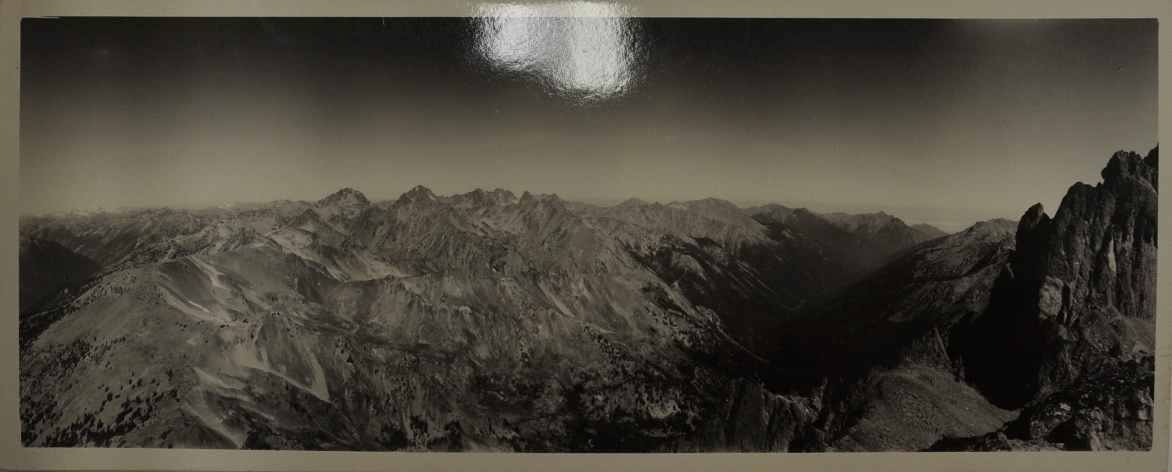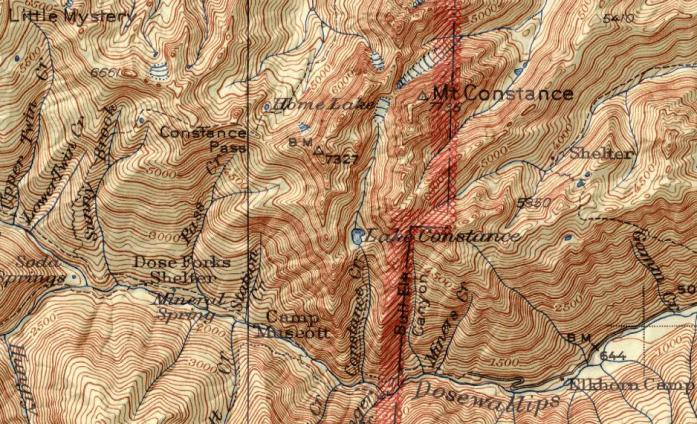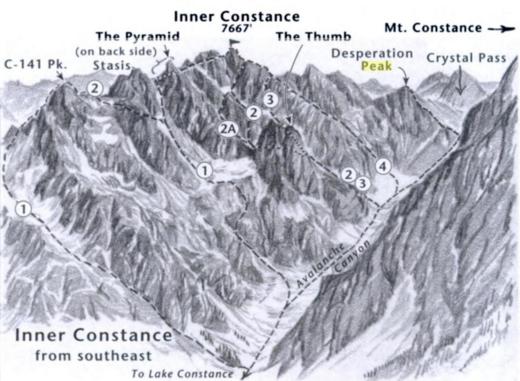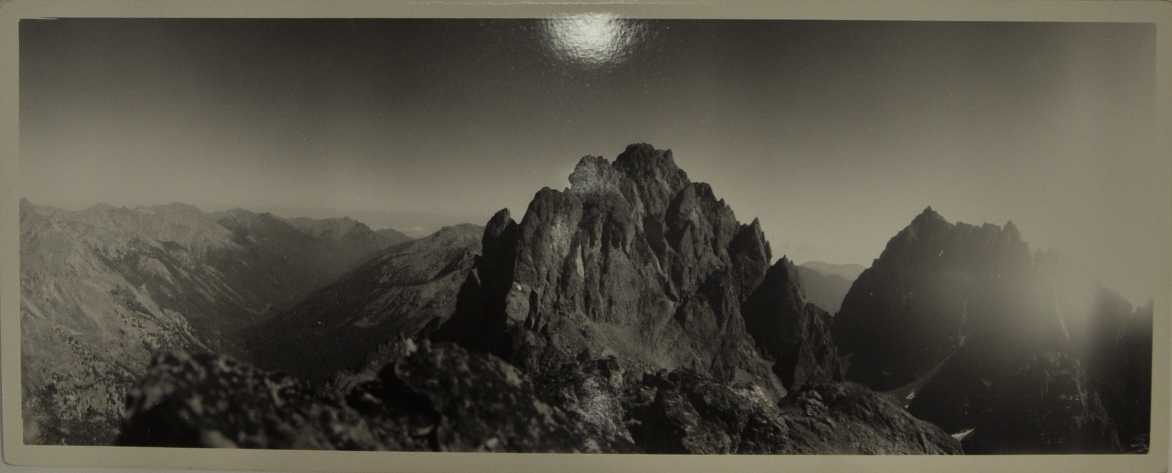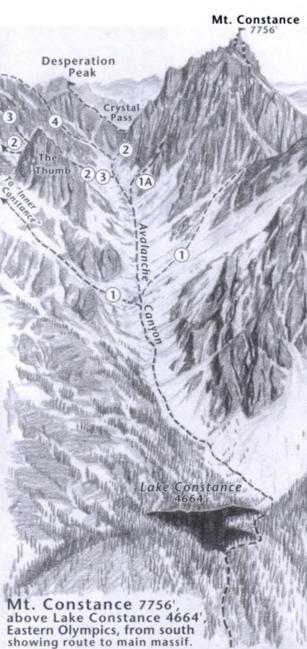 Looking North & East from above Constance Pass
1938 USGS map shows point 7327, while newer USGS maps show it at 7339
Route to C-141 Peak
Route to C-141 Peak in Olympic Climbers Guide
Not shown: a steep 2 miles with 3,200 gain to Lake Constance
Looking Northwest from C-141 Peak - Date Unknown
Looking North-ish from C-141 Peak - Date Unknown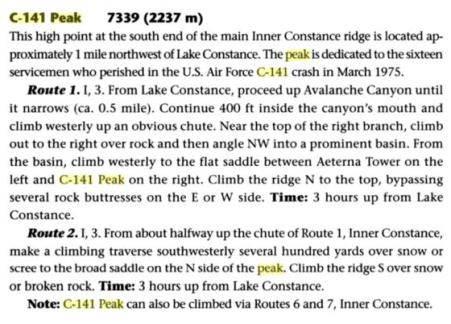 Found in this file