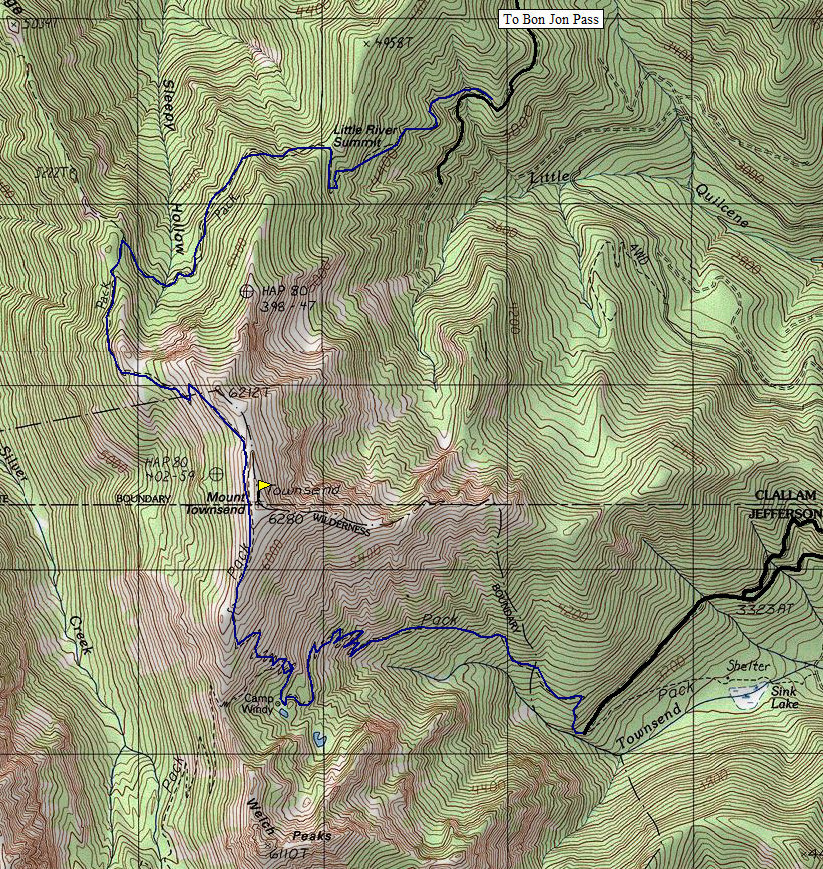 Mount Townsend is a very noticeable mountain while looking at the Olympic skyline from Seattle. It's about the last major peak on the far right or Northeast corner of the Olympic Mountains. With several easy hiking trails to the top, it is also one of the more popular hiking destinations. I rarely return to climb the same mountain but I did this one 3 times, summer, winter and once to camp on the summit to enjoy the city lights from Tacoma to Everett to Victoria, BC.
Mount Townsend
WillhiteWeb.com: Hiking, Climbing and Travel
Access:
Distance: 4 miles
Elevation Gain: 3,000 feet
Summit Elevation: 6,280 feet
Access: Gravel
The Route:
Follow trails to the summit. Expect around 4 miles of trail on both routes with 3,000 gain on the south route and an extra 200 foot gain on the north route.
About a mile south of the Quilcene Ranger Station, go west on Penny Creek Road. At 1.4 miles go left on "Big Quilcene River Road," which becomes road No. 27. At 13.4 miles pass up road No. 2760, the lower of two starts. About 14 miles, at a switchback go left on road No (2700)190 to Mt. Townsend trailhead. The north access is from Bon Jon Pass. Consult a map.
Expect to do some road walking from the north in spring or winter
The Brothers on left with Mt. Constance on the right
Puget Sound from the summit
Final push to the summit
Looking south from the summit area
Views from the trail
North side of Mount Townsend
Sitting on the summit
Climbing the north ridge
Checking out our next climb to Baldy and Gray Wolf Ridge
Looking southeast
Looking south
Looking northeast to Mt. Baker
On top
Fireworks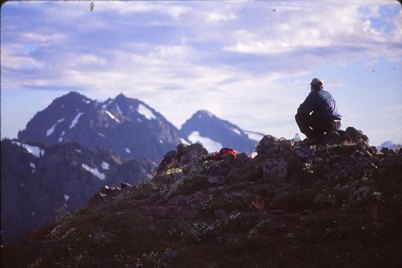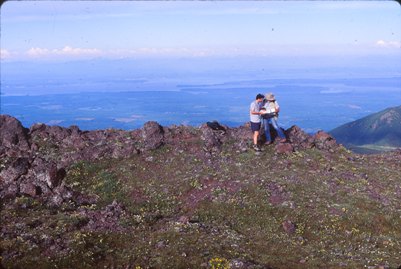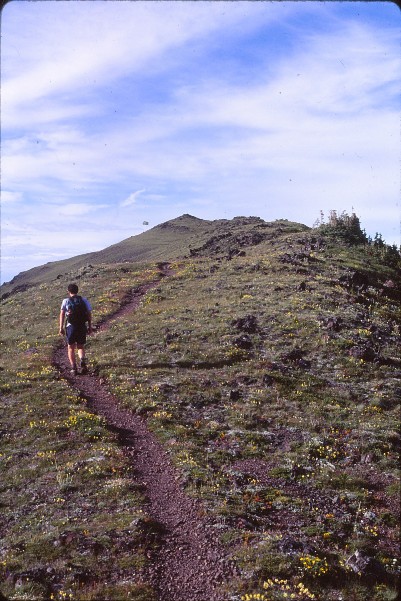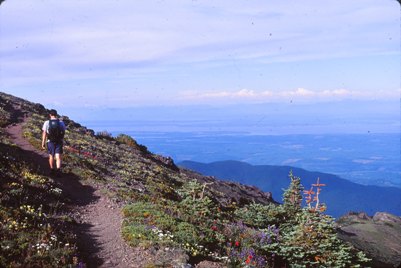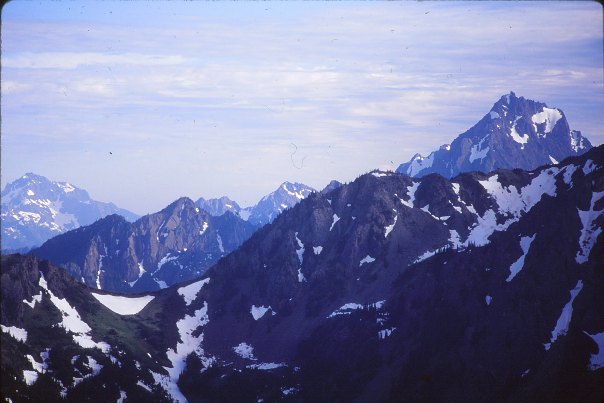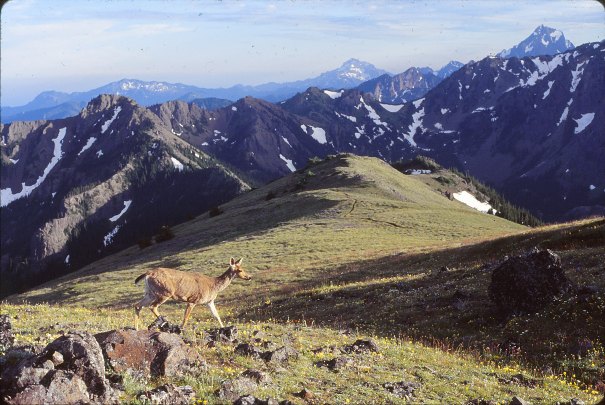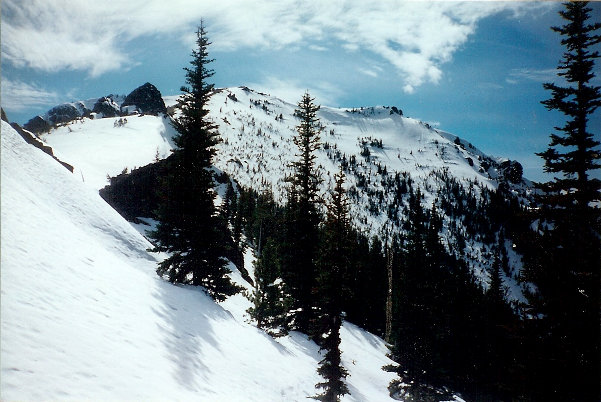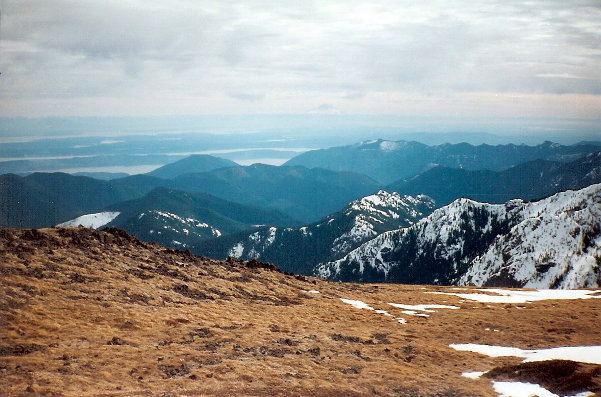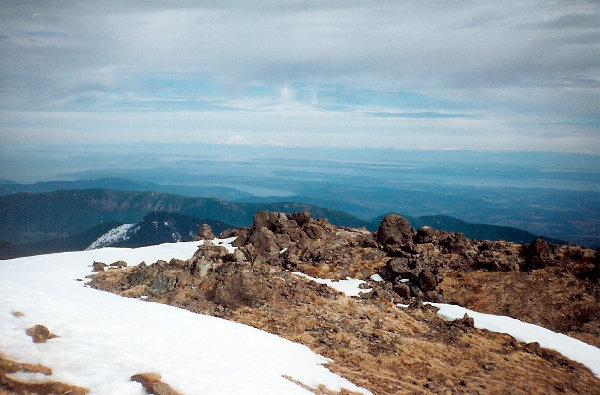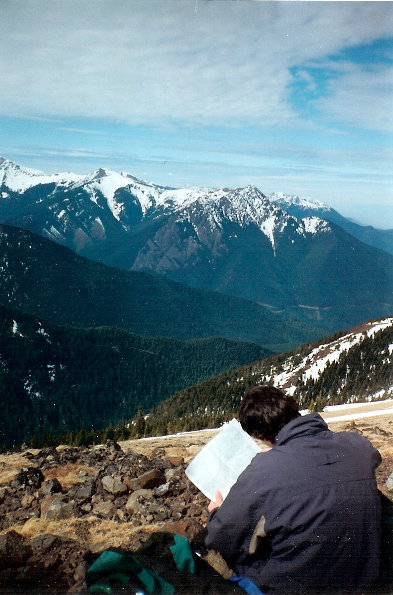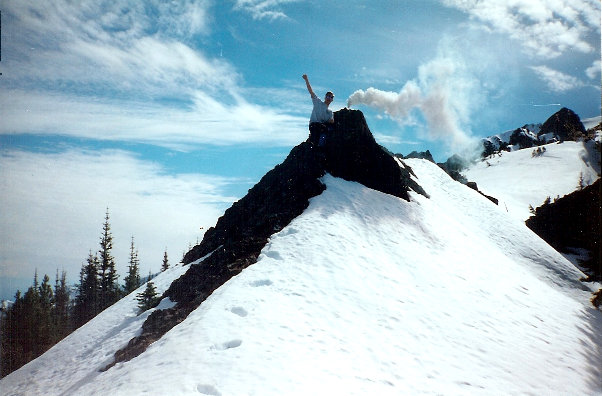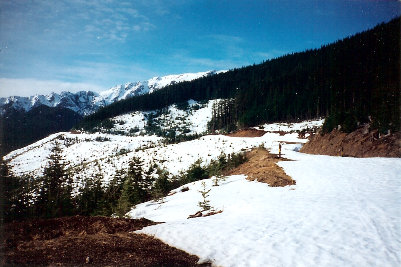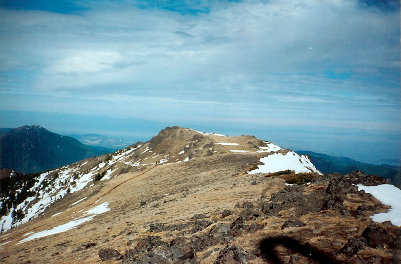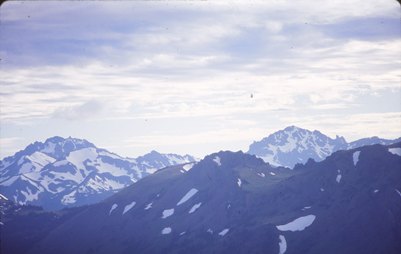 South to Mount Washington