Dennie Ahl Lookout
Elevation: 2,004 feet
Elevation Gain: Drive-up
Distance: 2 miles
Access: Gravel & dirt road, best with higher clearance vehicle
Access
Take Highway 101 north from Olympia to the Skokomish River FR 23 mainline. Follow paved FR 23 past the houses, then onto a gravel section, then back onto pavement. Follow until signs for Brown Creek Campground. Drop down to the camp crossing the Skokomish River and turning right. Once through the campground, FR 2340 climbs a hill to a forested plateau. Turn right at FR 200, follow to the top using map provided. Another route is possible from High Steel Bridge around the east side of Dennie Ahl.

In 1943, a 40 foot treated timber L-4 tower was placed on top. Documents from 1942 explain that this lookout house was removed from the Grisdale Hill Lookout site, a few miles away. Simpson Logging Company thought there would be a better view at the new location. While it was being moved, the Aircraft Warning Service was needing a observation post in this area. The AWS first called this site Dry Creek Lookout, then they called it Gibbons, after the nearby Gibbons Creek. Simpson Logging gave it the name Dennie Ahl and were not following the names given by the AWS. The lookout was destroyed in 1971. The lookout was named after John "Dennie" Ahl, who scaled logs for the Forest Service along Hood Canal. In 1944 he suffered a fatal heart attack after he and his crew had just corralled a lightning fire. Years later, Olympic National Forest also named a new seed orchard after him near the base of the mountain. The lookout was occasionally visited by The Mountaineers trail trippers or mentioned in news articles but nothing too revealing about this specific site. One sad story was on article on October 27, 1952: "Elmer Hornby, about 30, of Tacoma, dropped dead at the Denny Ahl lookout in the Lake Cushman area of the Olympic Peninsula Sunday. Mason County Sheriff W.A. Potter, said Hornby had shot a deer and his two partners were packing it out for him. Hornby was stricken just as the party reached the steps leading to the lookout." Today, not much remains but square concrete slabs and some footings. The footings are pushed over the side into the trees to the west, near where the road comes into the summit area. Also, a trail drops down the east ridge to the old toilet.
A 1972 USGS party reported the tops broken off and the disks missing from the USGS monuments.
Washington Lookout Sites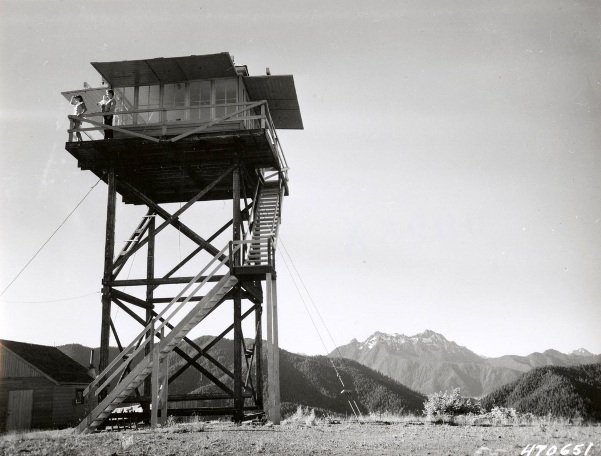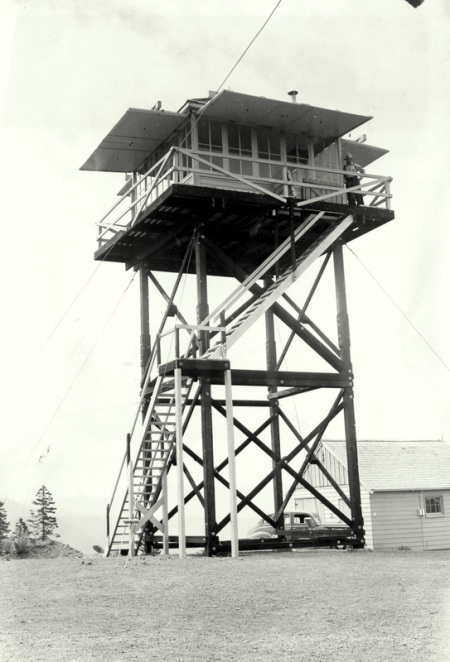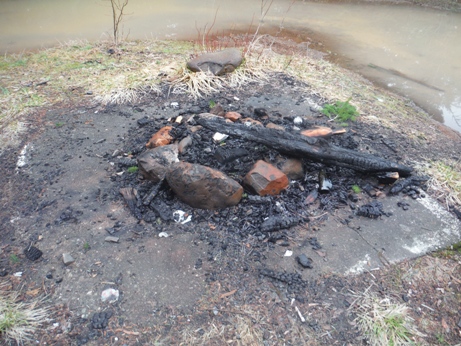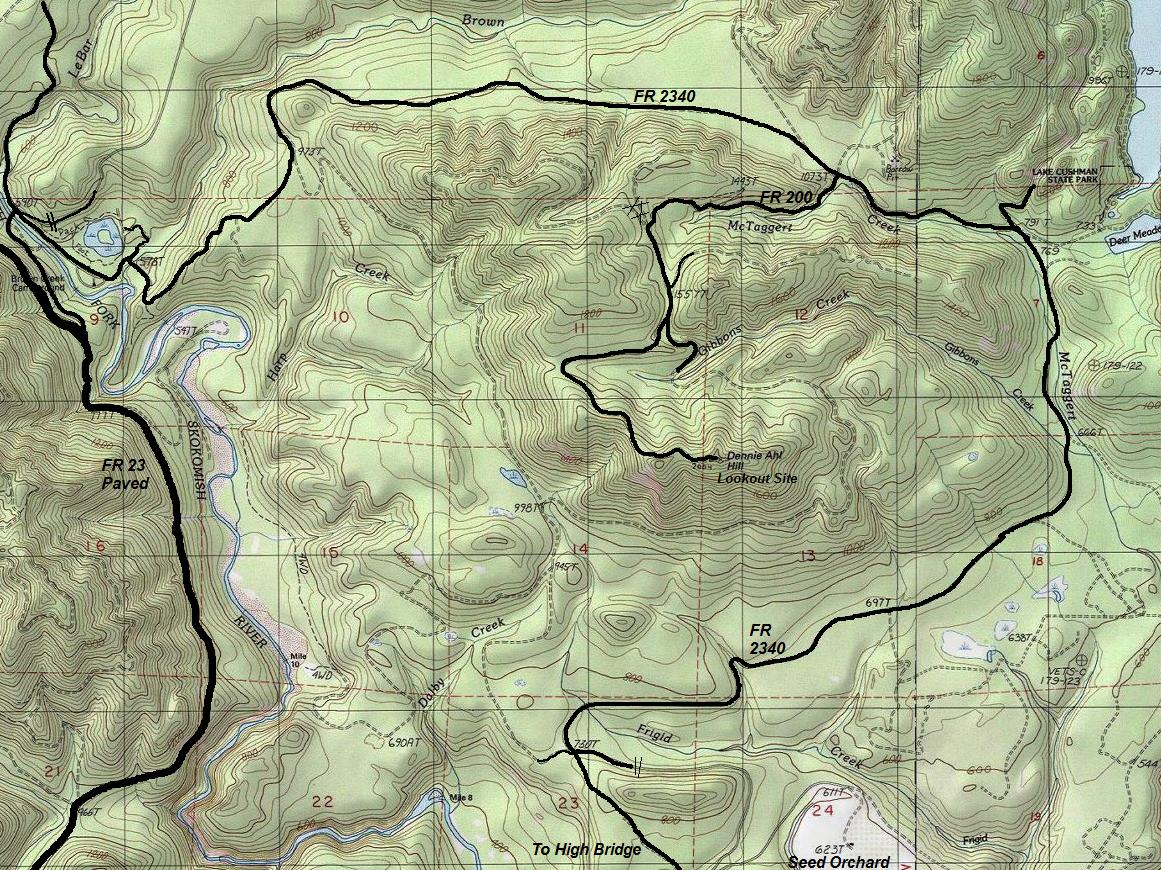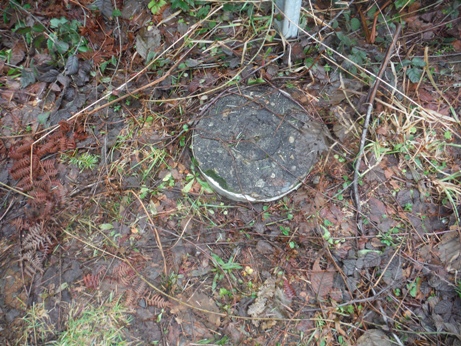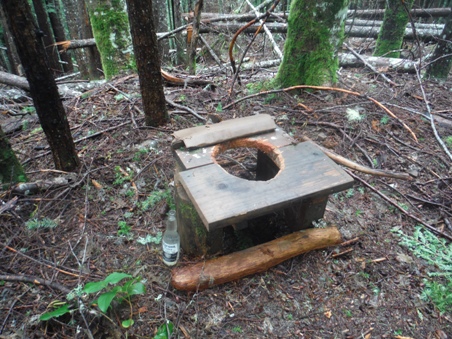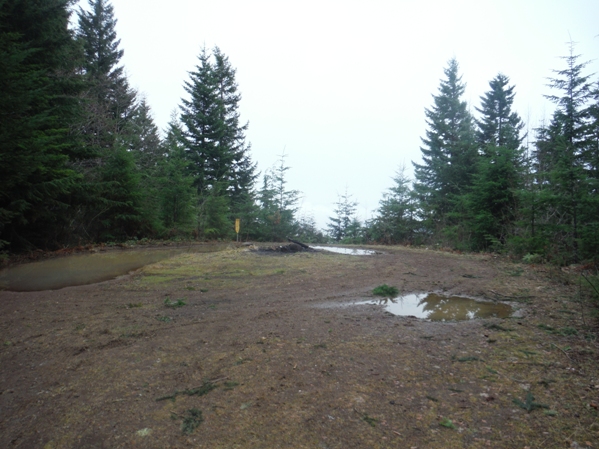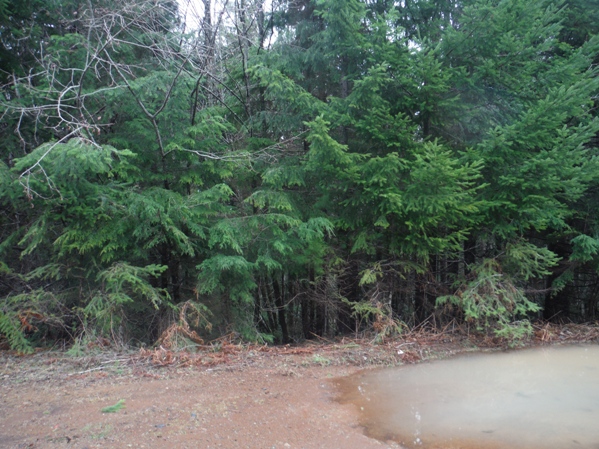 View north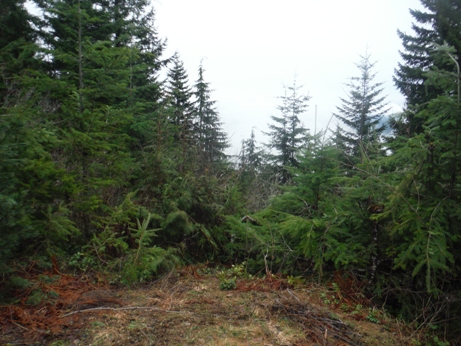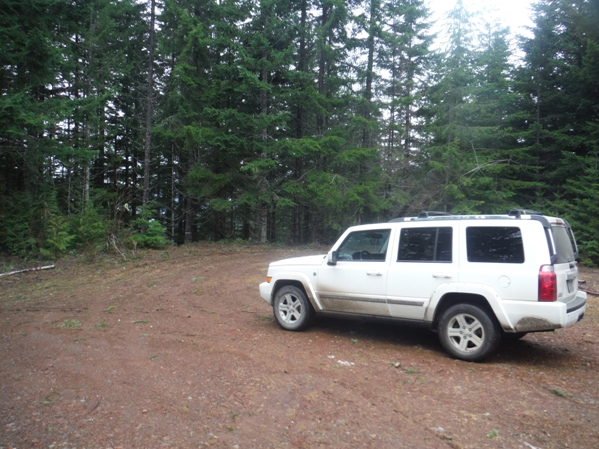 They always remove the lookout but retain the toilet.
Concrete slab on the summit
Looking east
2016
Lower turn round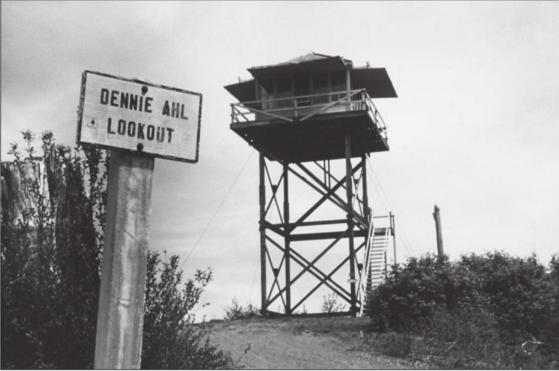 On a name corrections document, Gibbons was given as a new name for Dry Creek Lookout. The Dennie Ahl name would come a bit later. Also, Camp 3 was another name for Grisdale Hill.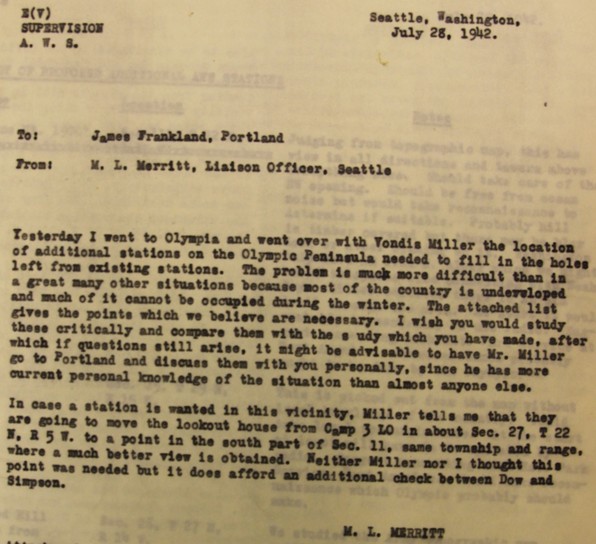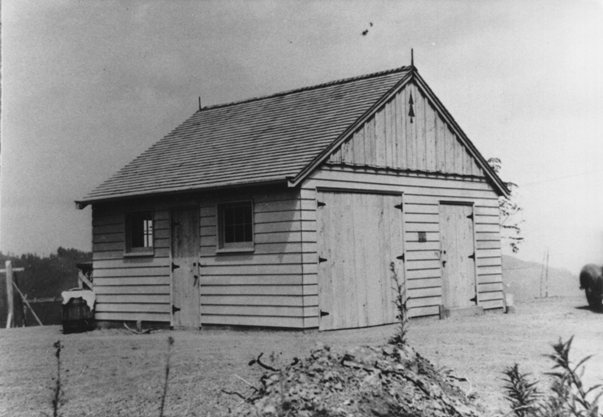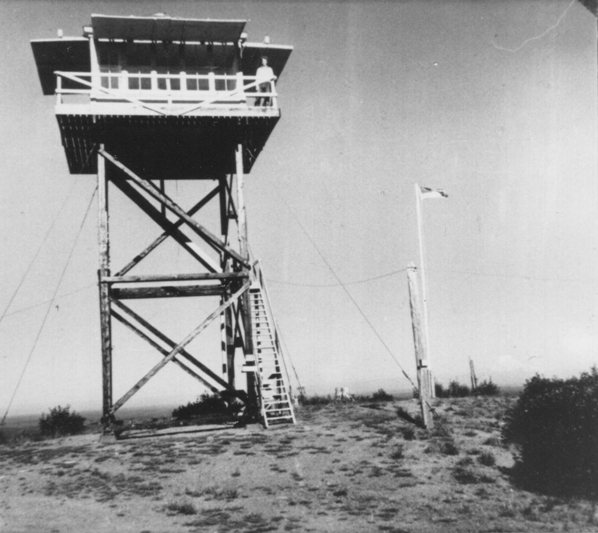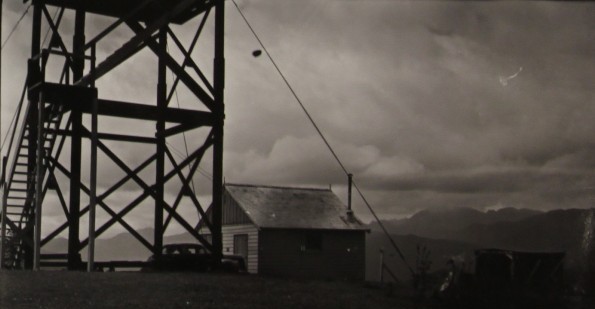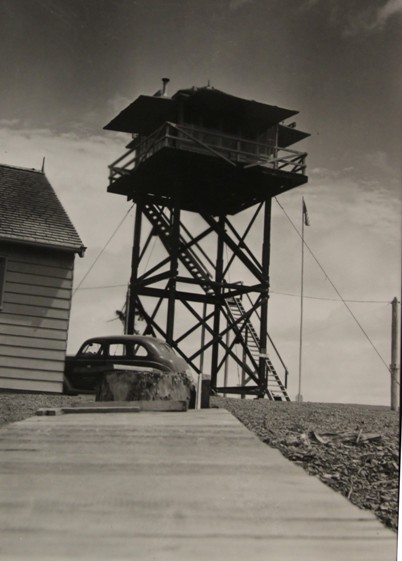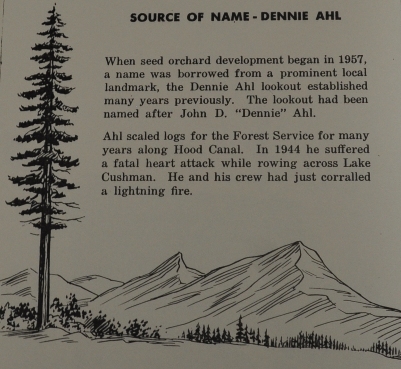 Garage and living quarters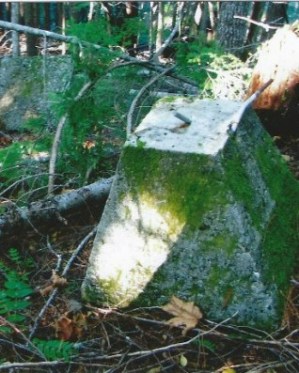 July 1952
July 13, 1944
Camp 3 lookout in section 27 is Grisdale Hill. Dennie Ahl is in section 11.


Footings