Trap Creek Lookout
Although the elevation may seem low at 2,152 feet, Trap Creek Lookout has over 1,000 feet of prominence. The summit has huge views and feels much higher than it really is. In the distance to the West, you are looking to Willapa Bay, Long Island, Long Beach Peninsula and a distant Pacific Ocean. Recent timber harvests (2015) allow for views in all directions at the summit, except at the lookout where a patch of timber was left surrounding the former lookout site.
Washington Lookout Sites
Use as a Lookout:
In 1942, the Washington State Division of Forestry built a 42 foot tall wooden tower with 4 pole legs, and a slant-walled 8x8 foot cab on top. There was also a ground cabin for the caretakers. This lookout tower was replaced in 1961 with a 40 foot wooden DNR tower with enclosed cab. It was reported being there in 1967 but abandoned and destroyed sometime after.
Access and Route:
Roads converge near the summit from all directions but access is still difficult due to the summit being on private timber company lands. In 2015, it was owned by Rayonier Timber and a access permit is required to recreate beyond the gates. State land surrounds much of the area and will get you near, but still several miles distance away.
Elevation 2,152 in Pacific County
Distance: 5.5 miles
Elevation Gain: 1,000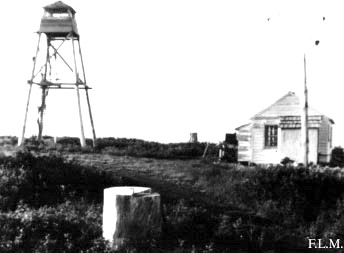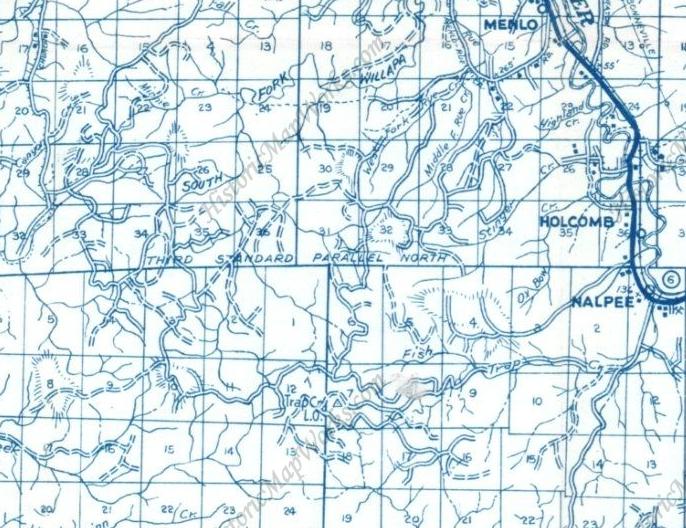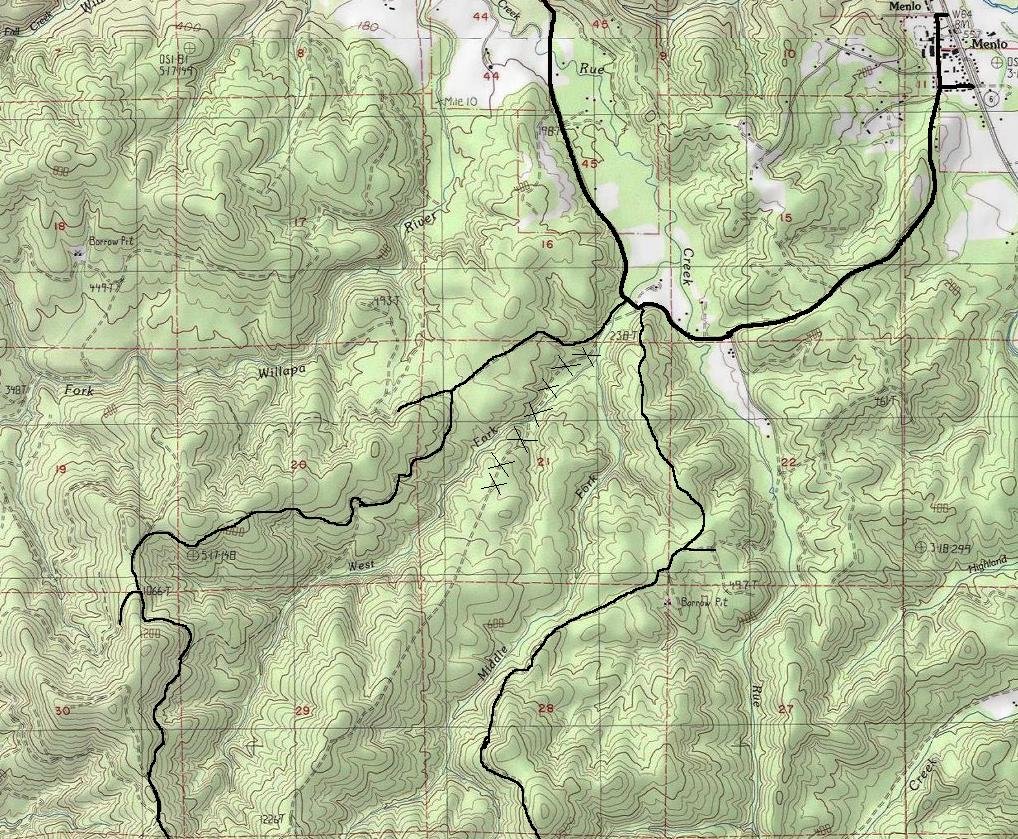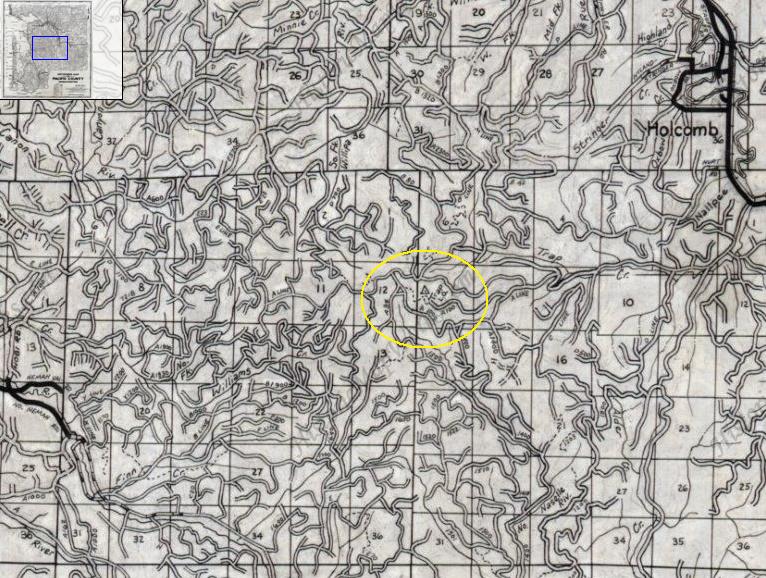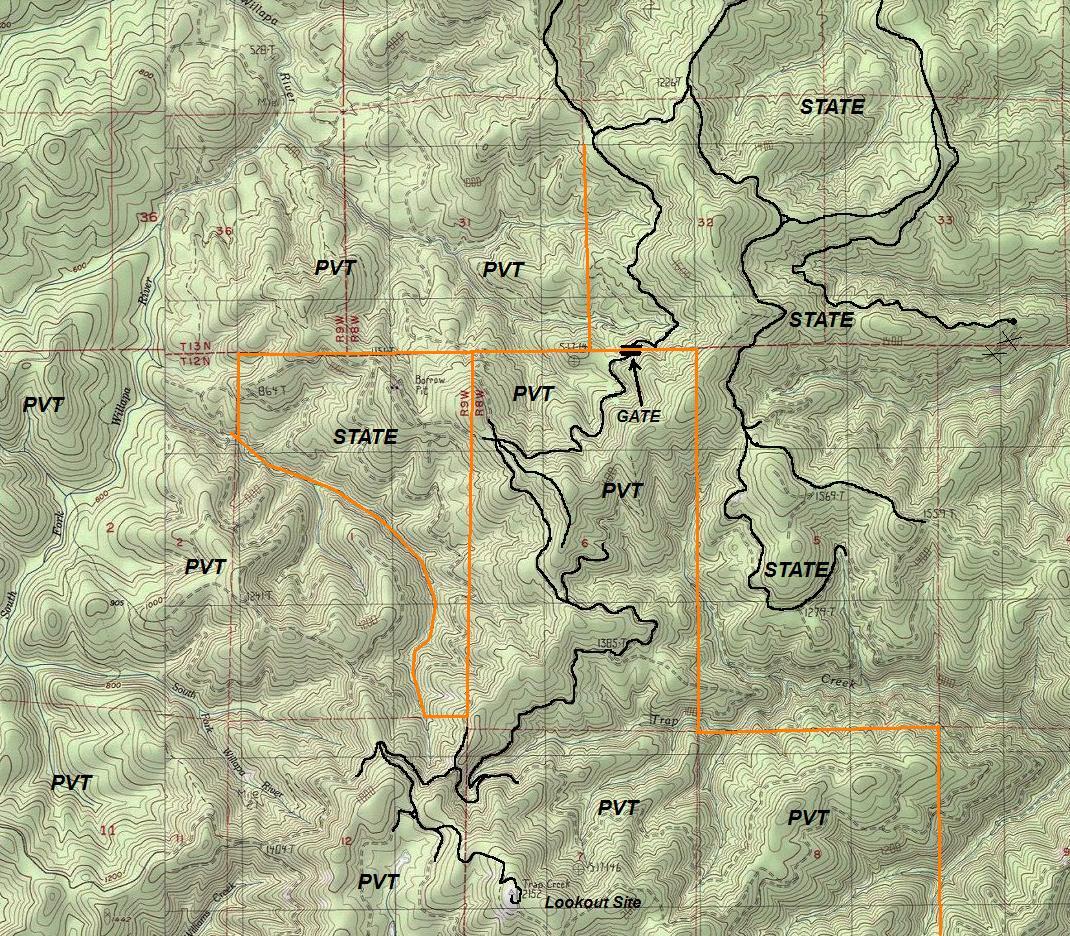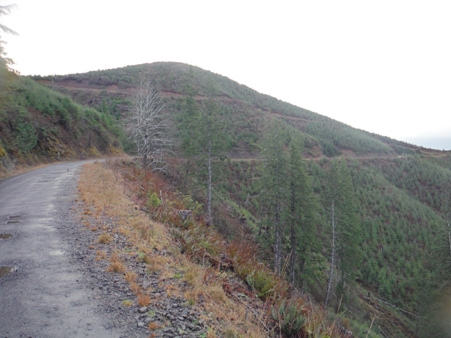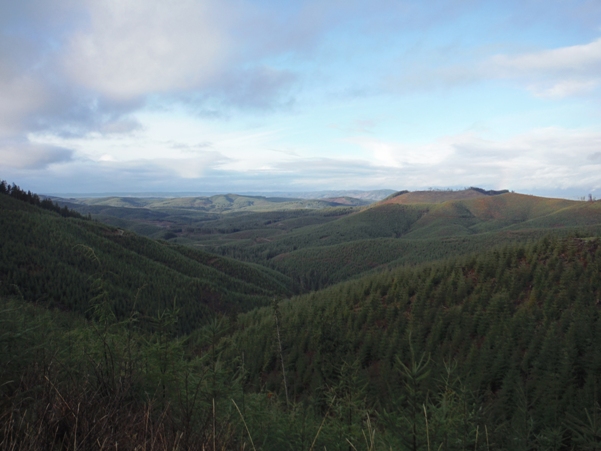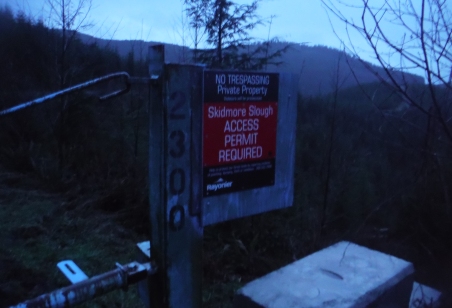 Trap Creek Lookout 1955
Roads in route after gate (not the summit in view)
Access permit will be required for many years
Views from the road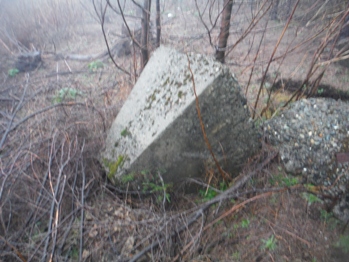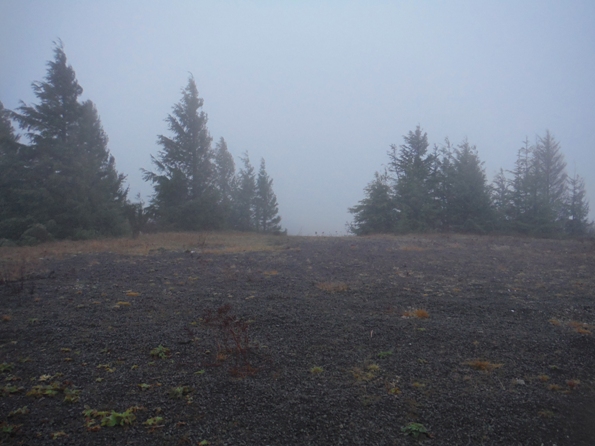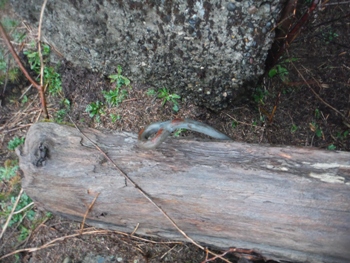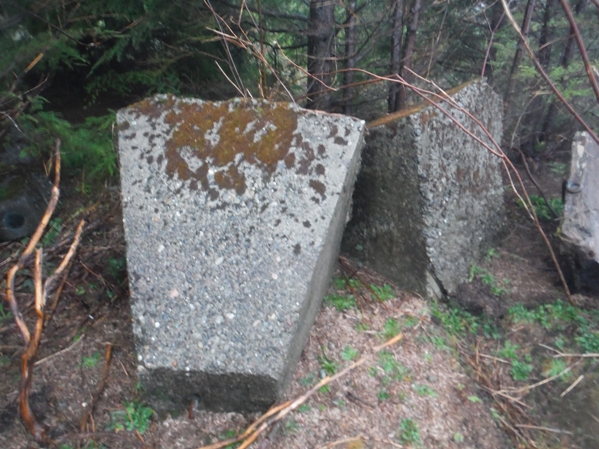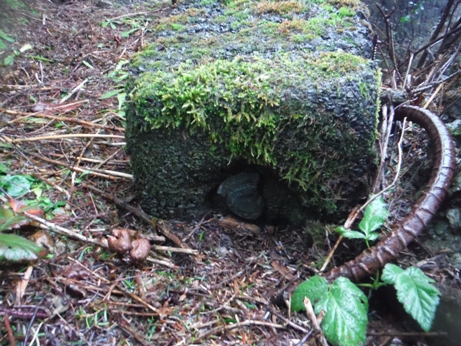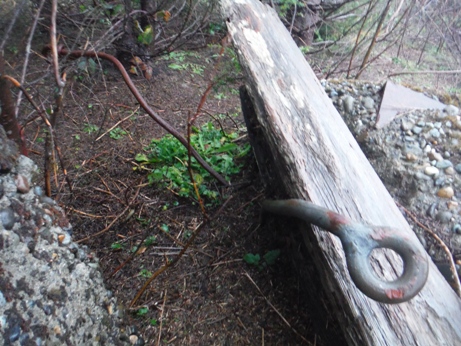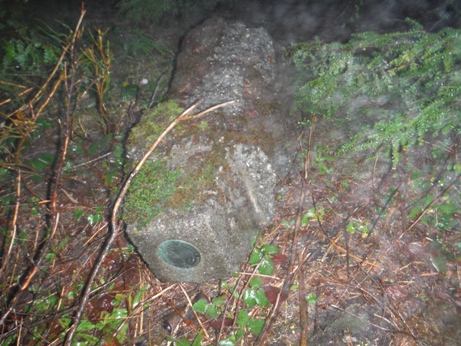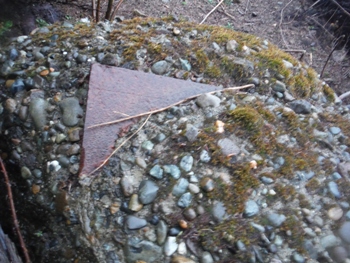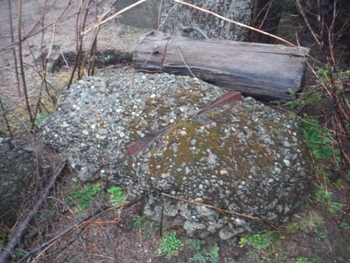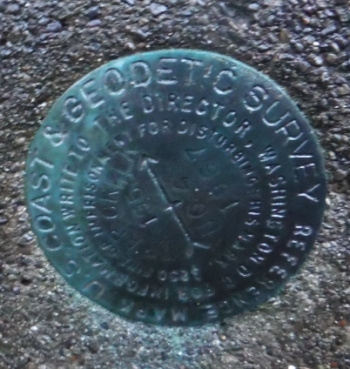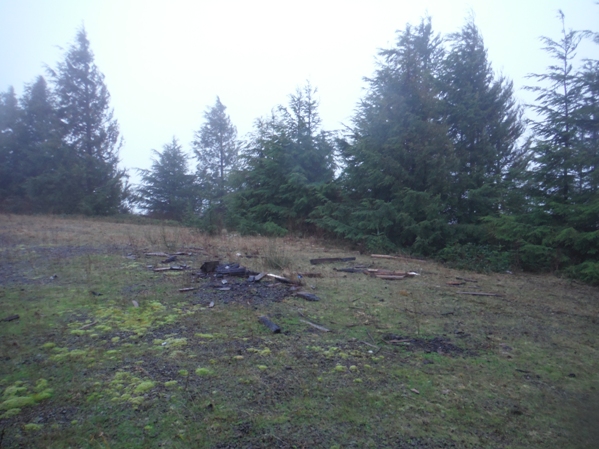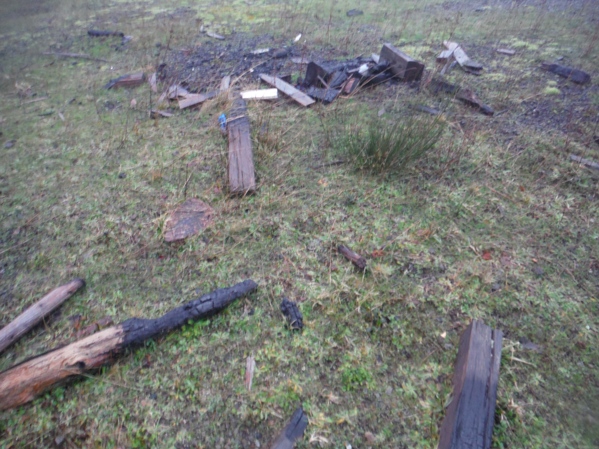 And the timeless tradition of burning fire tower timbers during summit camping outings
Benchmark and concrete post
Anchor bolt and wood
Footing
The last 200 feet up were in the clouds. Lookout area on top.
Eyebolts
The second (hidden) benchmark at the base of the concrete post
Steel in old concrete
Steel in old concrete
Trap Creek directional benchmark
1975 Metskers Map
1980 Metskers Map
All the footings were pushed off to the side in some small trees