Mount Pleasant Lookout Site
As viewed from Port Angeles, Mt. Pleasant is a low elevation hump often overlooked as you scan the taller peaks just behind it. But the 926 feet of prominence and former view was important enough to land it a fire lookout in the 1950s. The trailhead is located among houses on the outskirts of Port Angeles. Recent timber harvests along the way up have made some nice views out to the Strait of Juan de Fuca. But, the summit is forested and full of communication towers so this hike is a good foul weather excursion if you are in the area.
Elevation: 2,638 feet
Distance: 2.5 miles
Elevation gain: 1,635 feet
Access: Paved
Washington Lookouts
In Port Angeles, take Mt. Pleasant Road south off Highway 101. Follow for roughly 4 miles to a three-way intersection with a sign for Mt. Pleasant Road and Dietz Road. A small gate exists (likely open) right along the main road, and if you drive past the gate a short distance; you reach a DNR gate with some parking. If you donít have a Discover Pass, park back at the main road in a pull-out across from the gate.
Access:
Just follow the main road to the summit. There are several side roads, use the map and follow along.
Route:
In 1952 the Biennial Report of the Forestry Division said a lookout was urgently needed on Mt. Pleasant. A new road to this lookout was underway with clearing completed and part of the construction work done. The next year the Mt. Pleasant Lookout was constructed with a 40-foot tower and a 14x14 cab on top. The three miles up to Mt. Pleasant also required considerable rock work. Ten years later on December 28, 1963, high winds made a pile of splintered wreckage out of the State Department of Natural Resources fire lookout tower on Mt. Pleasant. With four guy cables reinforcing the structure, one of the cables pulled free despite being attached to a dead man buried four feet underground. A replacement lookout tower was quickly erected the following year in 1964 to replace the destroyed tower. In January 1968 the sheriff's office was notified of a burglary at the lookout tower. There was no report on what was stolen. This is the same year the lookout is reported to have been abandoned. An obituary of Lois M. Brannin stated she has worked several summers as a fire lookout at Mount Pleasant.
Lookout History: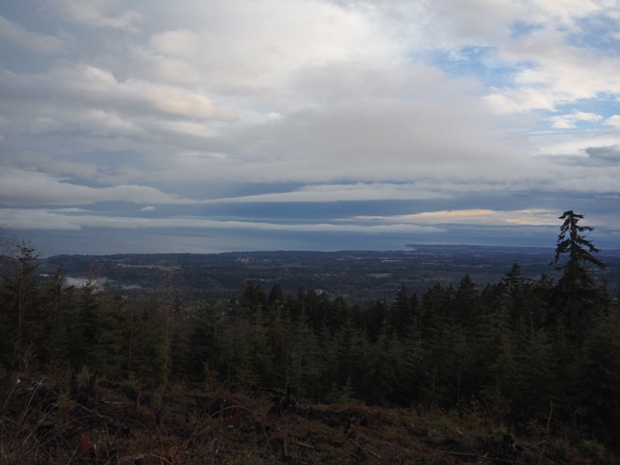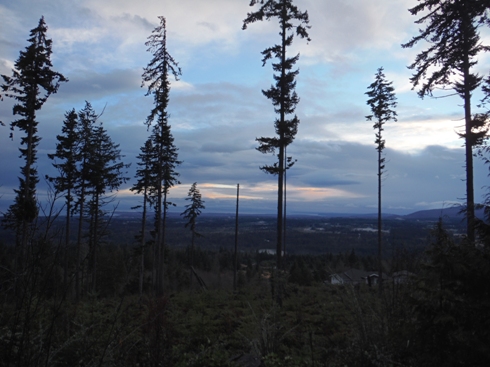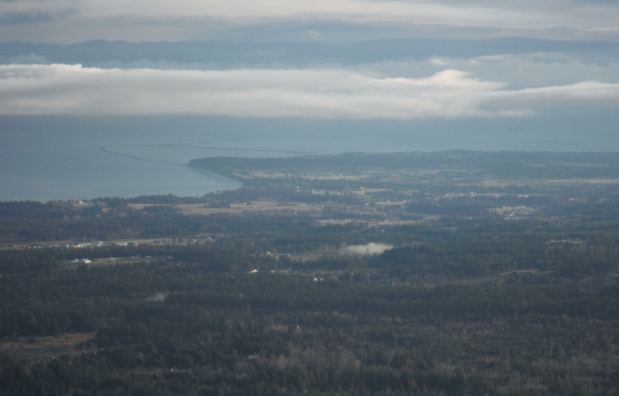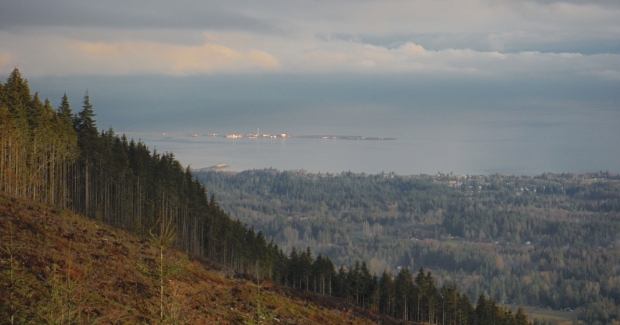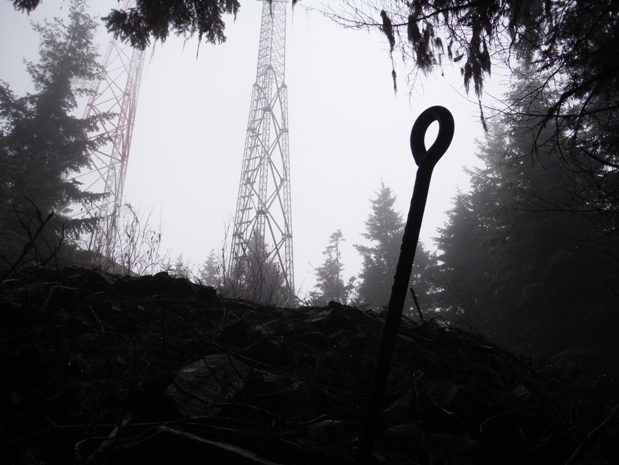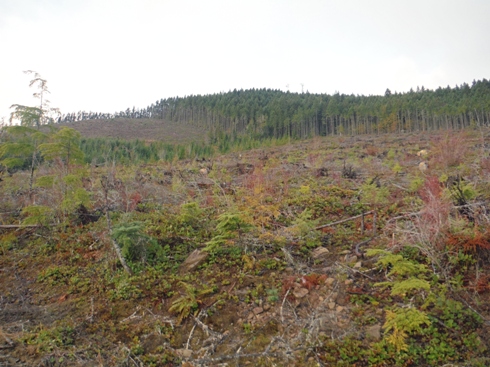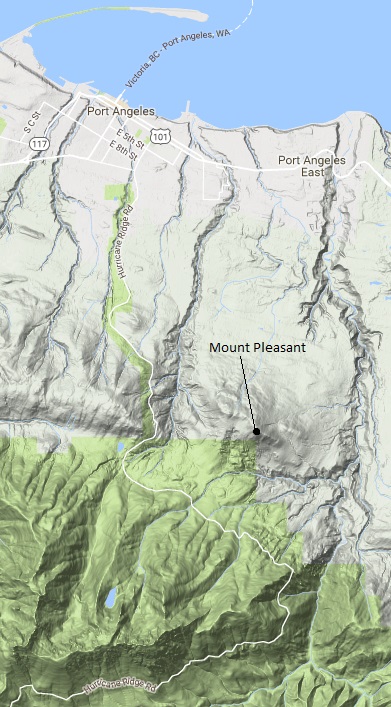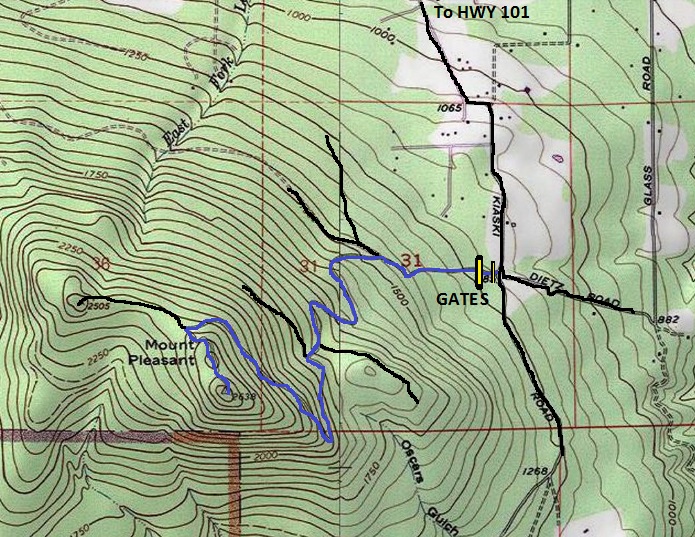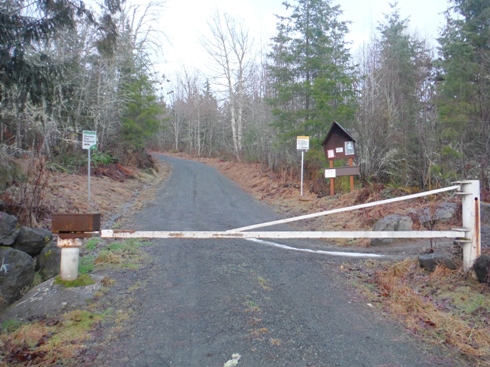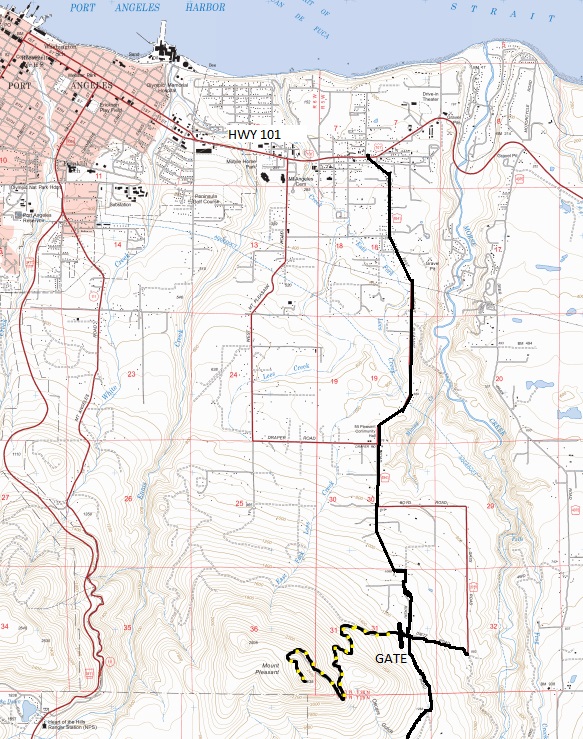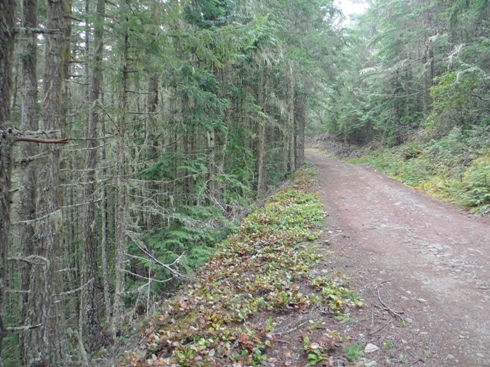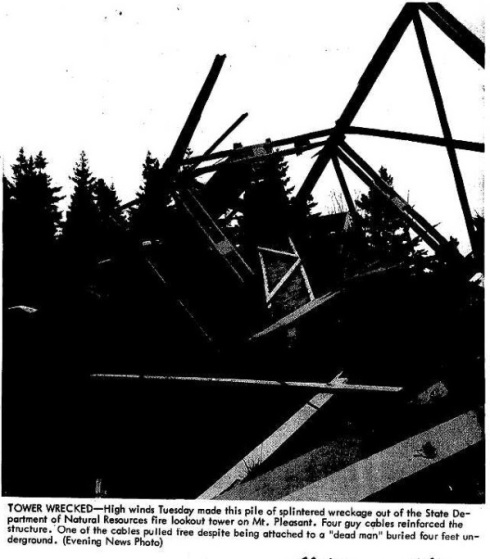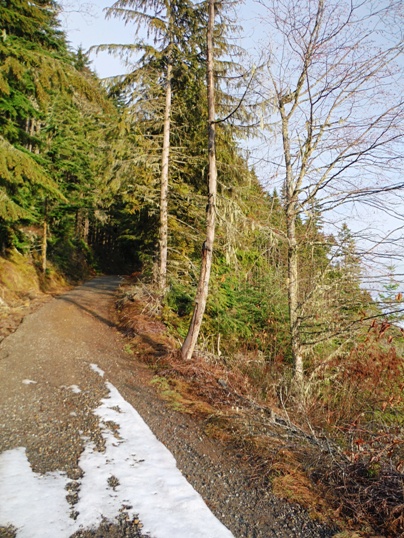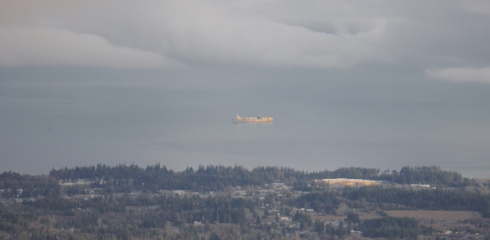 DNR gate and signs
Wildlife trees after harvest just up from the gate
Likely starting the fourth harvest rotation
Road near the summit
Morning views
Dungeness Spit
Ediz Hook
Eyebolt at the summit
View from the highest cut area, looking Northeast to Sequim
Showing topography of Mount Pleasant
Access from Highway 101