The Foothills Lookout Site
Located just up the hill from the Hurricane Ridge entrance to Olympic National Park, this firefinder lookout location has a long but mysterious history. Before there was an entrance pay station, the Ennis Ranger Station was located near today's entrance. Although never shown on maps, a trail leads from the entrance area up to the lookout site. One can imagine the ranger during high fire danger hiking the trail up to the firefinder to survey the north end of the park. We have panoramic photos from the site in 1935 during the Osborne Photo Survey. The hillside it was located on had been heavily burned.
Washington Lookout Sites
The Foothills has a 6.5 mile trail system on State Land providing good riding for novice trailbikers and family groups. Two shortcut trails divide the main loop into three smaller loops. This trail is also popular with local horse riders, so ride aware. The trails are open all year weather permitting. I would guess the trails I drew above in blue connect with the official Foothills trail system. I do know they loop at some point.
Access:
Drive to Port Angeles and follow signs to Hurricane Ridge. Just before the entrance, and just before the turn for Lake Dawn, the road is very wide with parallel parking on both sides. The trail leaves from here.
Elevation 2,200
Distance: 0.5 miles
Elevation Gain: 450
Road Access: Paved
Route:
Finding the trail is difficult. The first 200 feet into the woods was not well established. It starts left of a clump of alder trees. Once on the trail, it gently climbs the open forest until a Y intersection (which I believe is a large loop). Go right climbing switchbacks up to below the lookout knob, then arriving on top. My gut says this trail is maintained by the homeowners at Lake Dawn.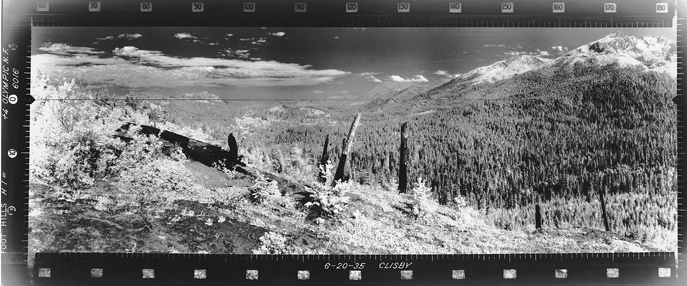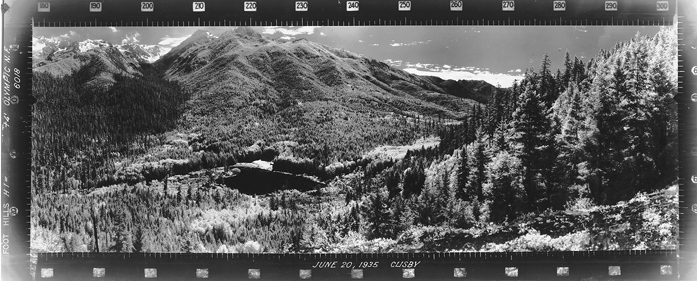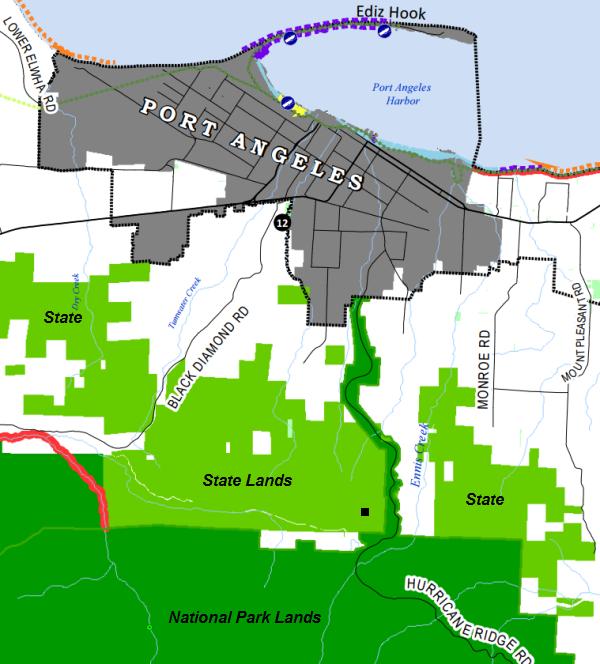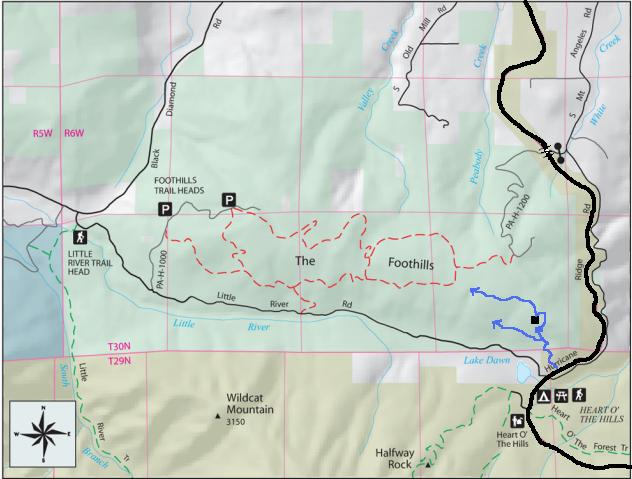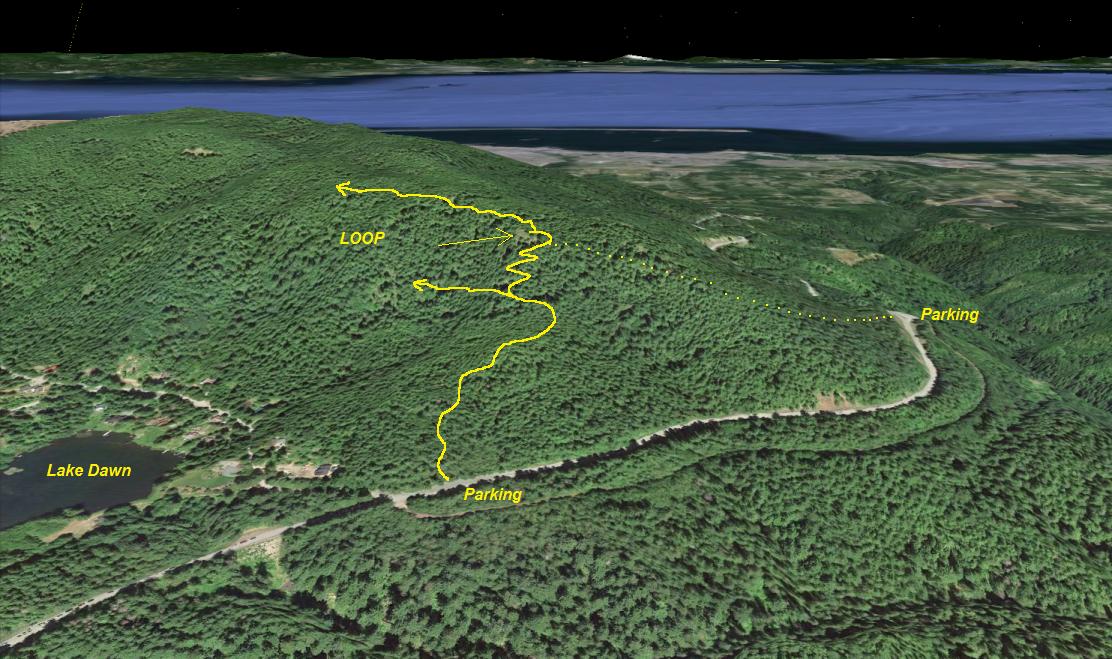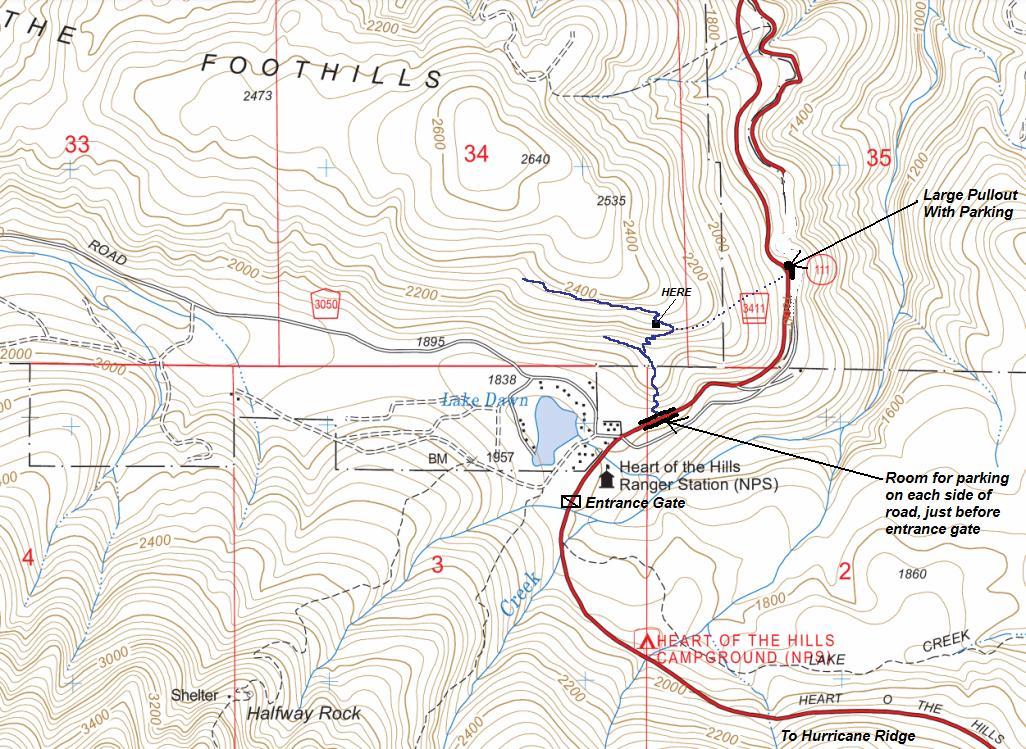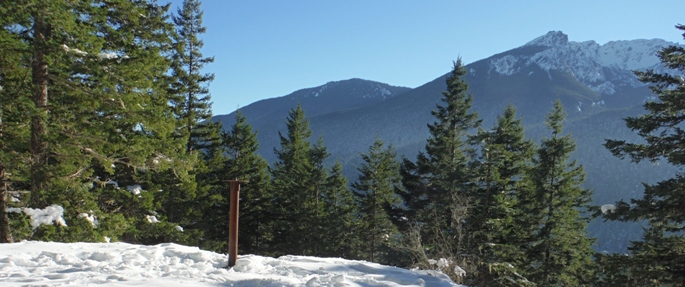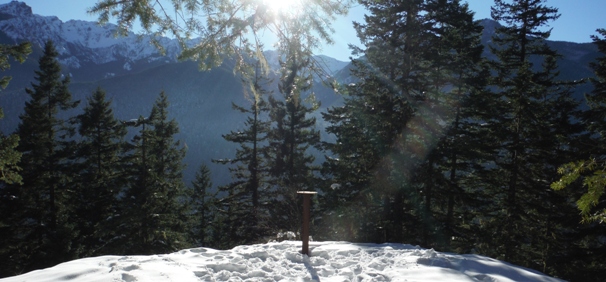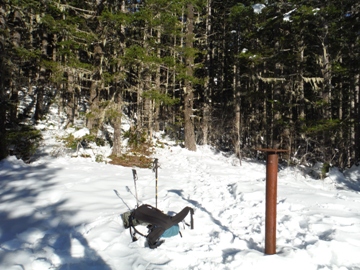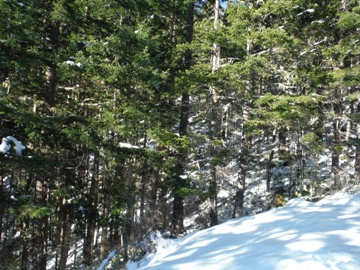 Southeast June 20, 1935
Southwest June 20, 1935
North June 20, 1935
Southeast January 1, 2016
Southwest January 1, 2016
North January 1, 2016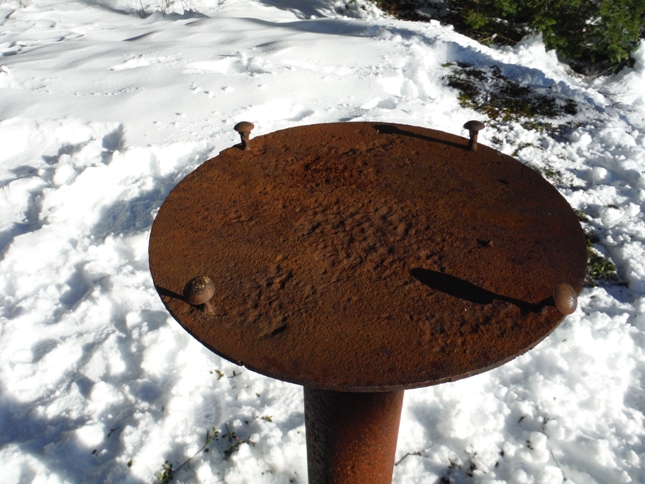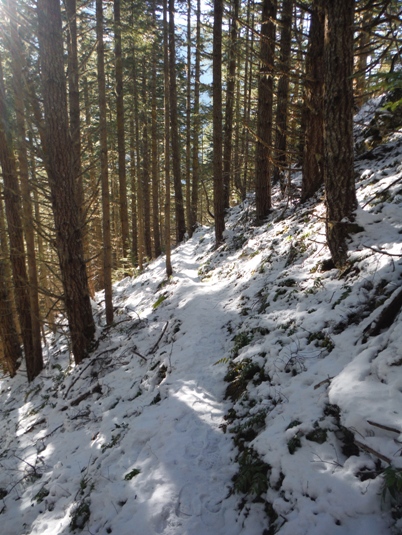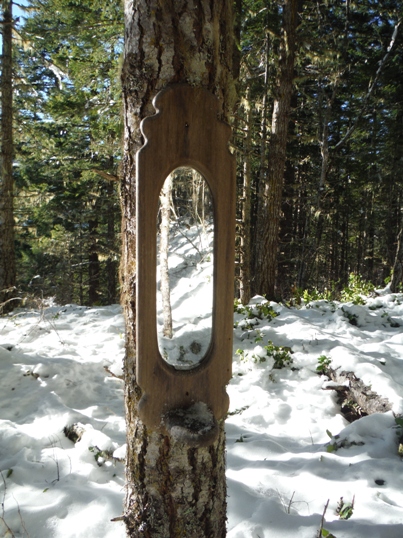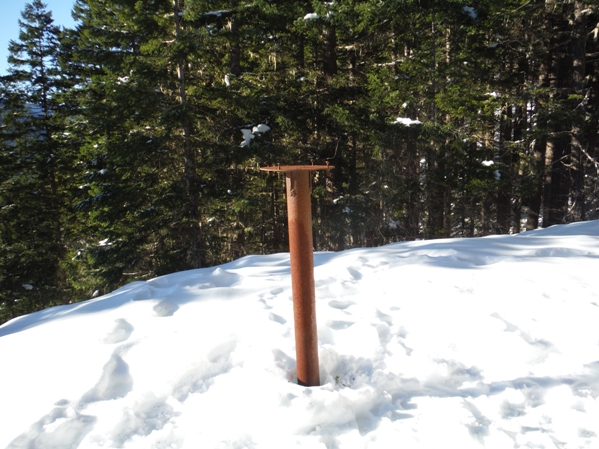 On the left side of the panoramic pictures from 1935 you will see a +4, which means the photo was taken 4 feet above ground. This firefighter stand is 4 feet tall.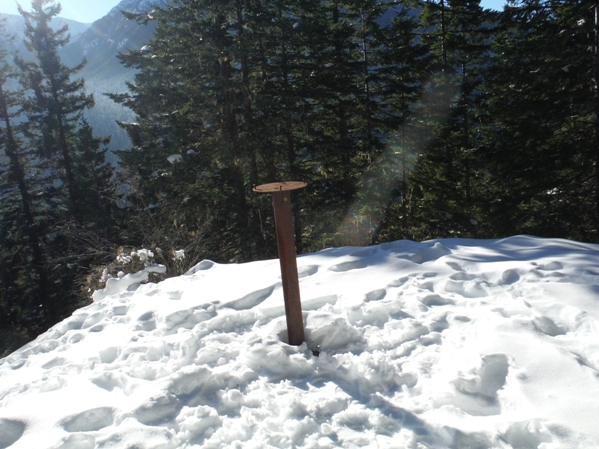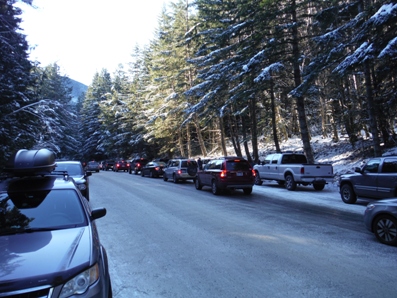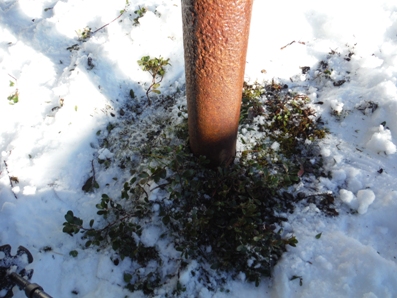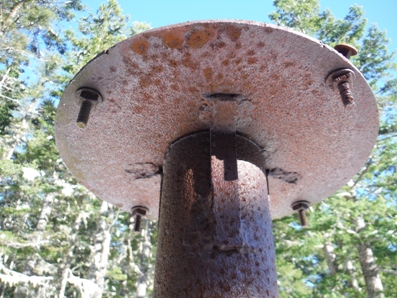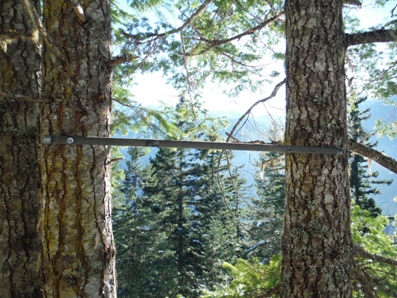 Rocky Peak
From below
Very solid in ground
This mirror was on a tree at the lookout site
The trail traversing below the lookout site
Someone put this bar up no so long ago
New Years Day crowd at the trailhead. Cars parked on both sides of road and the long line to the entrance gate.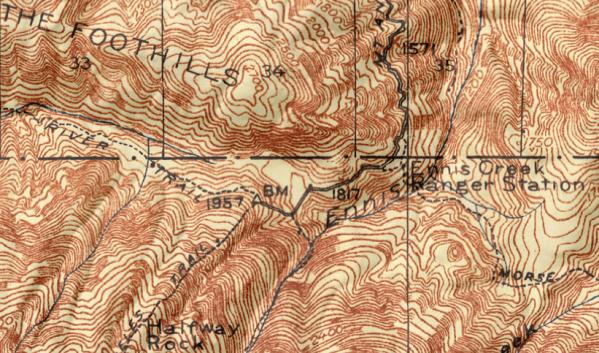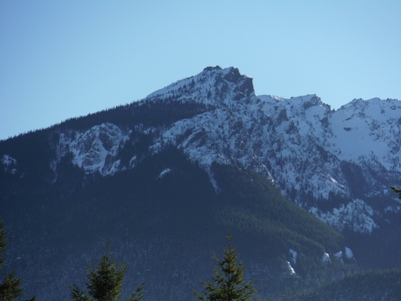 Map showing the Ennis Creek Ranger Station in the 30s and 40s