Elevation: 1,228 feet
Distance: 5 miles
Elevation gain: Under 1,000 feet
Landowner: Private Timber Company
Grays Harbor County
Brittain Hill Lookout Site
In 2017 this was Rayonier Timberlands and requires an access permit. If you go during non-hunting season and a weekend you're unlikely to see anyone.
Benchmark Highlights
Permits
The 1946 Annual Report of the Forestry Division said, "An abandoned 14' x14 foot lookout tower was moved from Hobi Peak near Artic to Brittain Hill on the Humptulips, which furnishes additional protection to a vast area of second growth timber." The lookout was a 2-story cabin. It was gone by 1963.
In 1953, the benchmark was described as being at the top and center of the state forest service lookout house, Brittain, located on the summit of a logged-off hill. The lookout house is a wooden structure 10 by 10 feet at the base, and about 20 feet in height. The center of the lookout was about 56 feet northeast from the benchmark. In 1970, a USGS party said the benchmark has been destroyed and the lookout house was torn down several years before.
Washington Lookouts
Map of route I took
Access
Take highway 101 north from Hoquiam approximately 20 miles and turn right on the East Humptulips Road. Follow this road about 6.6 miles (it will turn to gravel after awhile) to a road on the right and park at the white gate.
Route
Most of this road route is on a historic railroad grade so travel is pretty easy going. Follow along the map provided. The very summit had a pre-commercial thinning in 2016 that has covered the summit area with fallen young trees making a mess and nearly impossible to find any foundation.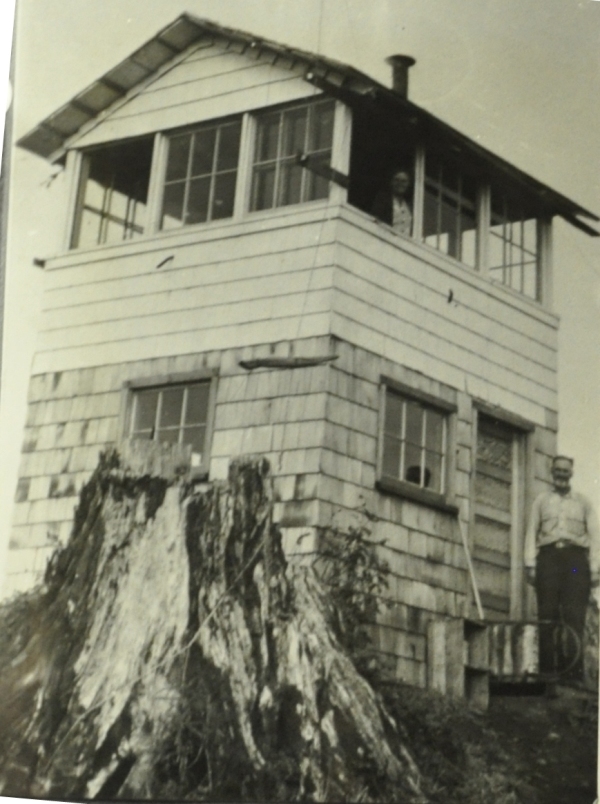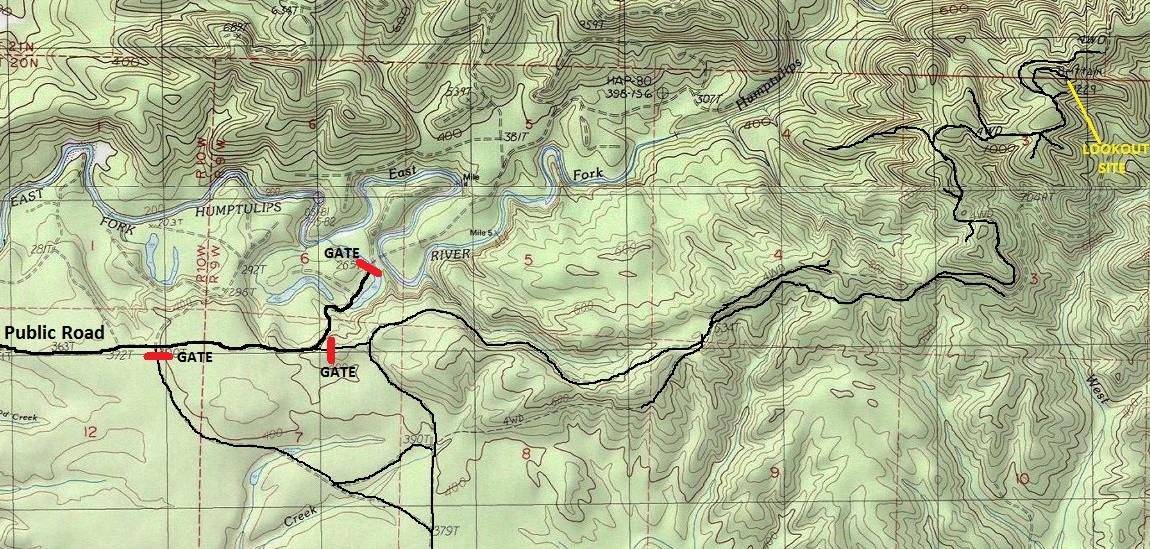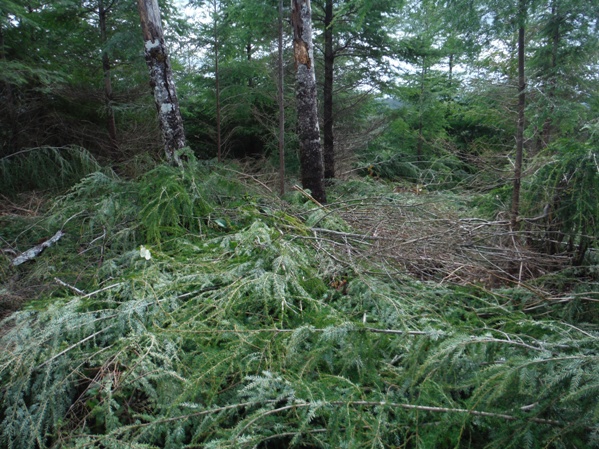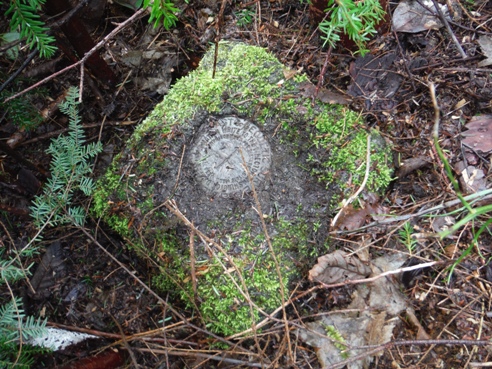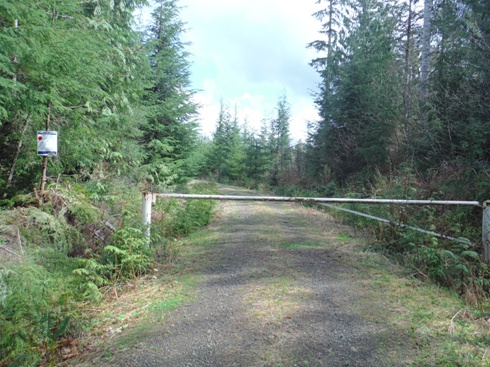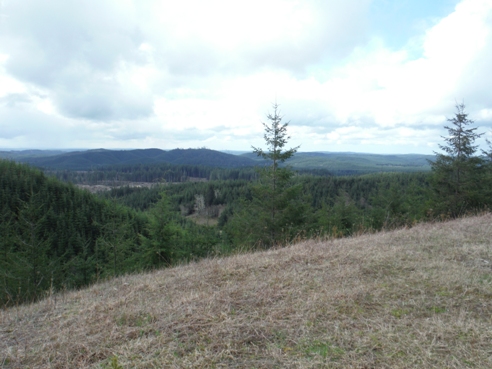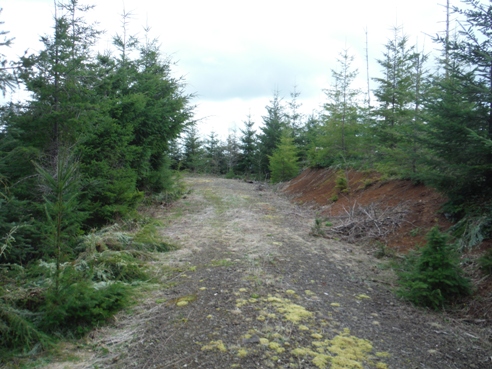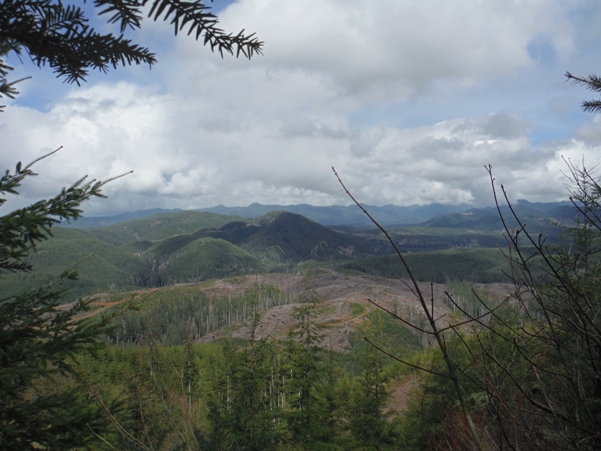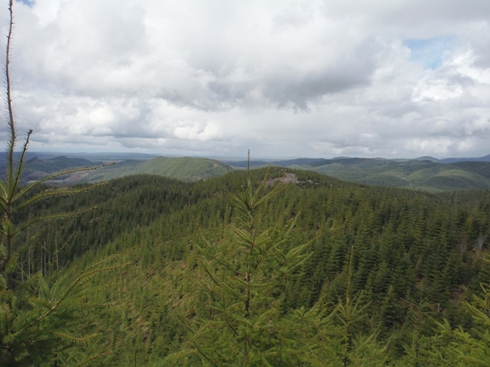 Brittain Lookout 1947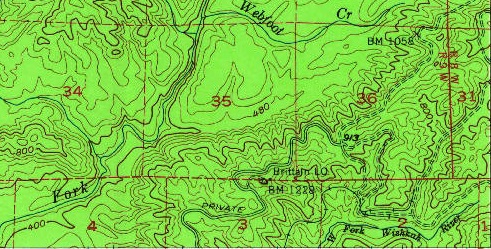 Brittain Lookout 1955 Map, 1966 Edition
Gate
Views in route
Summit on right
Did find a directional benchmark under the mess of trees
Lookout area under cut trees
Some views through the trees
Views from the knob south of the lookout