Willhiteweb.com
One of the shortest trails to an Olympic Mountains summit is the Mount Zion trail. It isn't anything special, the hike is mostly in conifer forests until near the end where views are decent. Mount Zion is the most far north high point when viewed from Seattle, so it is very identifiable. The top is a former lookout site.
Mount Zion
Distance: 1.8 miles
Elevation Gain: 1,350 feet
Summit Elevation: 4,278 feet
Mt. Zion Trail #836 starts 13 miles northwest of Quilcene on Forest Service Road 2810. Take the Lords Lake Road 1.5 milesnorth of Quilcene on U.S. Highway 101. Follow Lords Lake Road to the lake and turn left onto FS Road 28. Continue on FS Road 28 to Bon Jon Pass. Stay on right at Bon Jon Pass, drive approximately two miles to trailhead.
Access
Route
The Mount Zion trail ascends the southwest slope, is well maintained, gets there quickly and is easy to follow.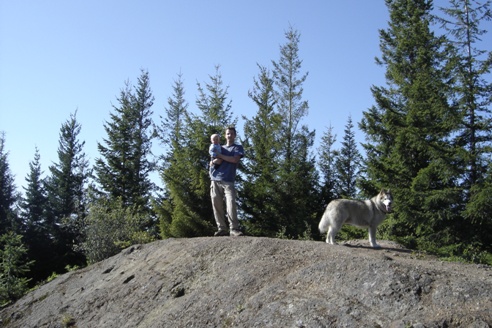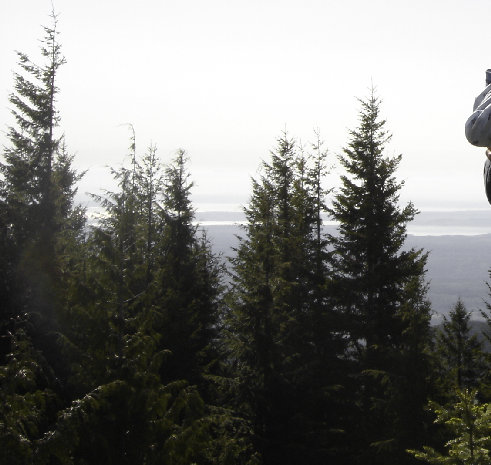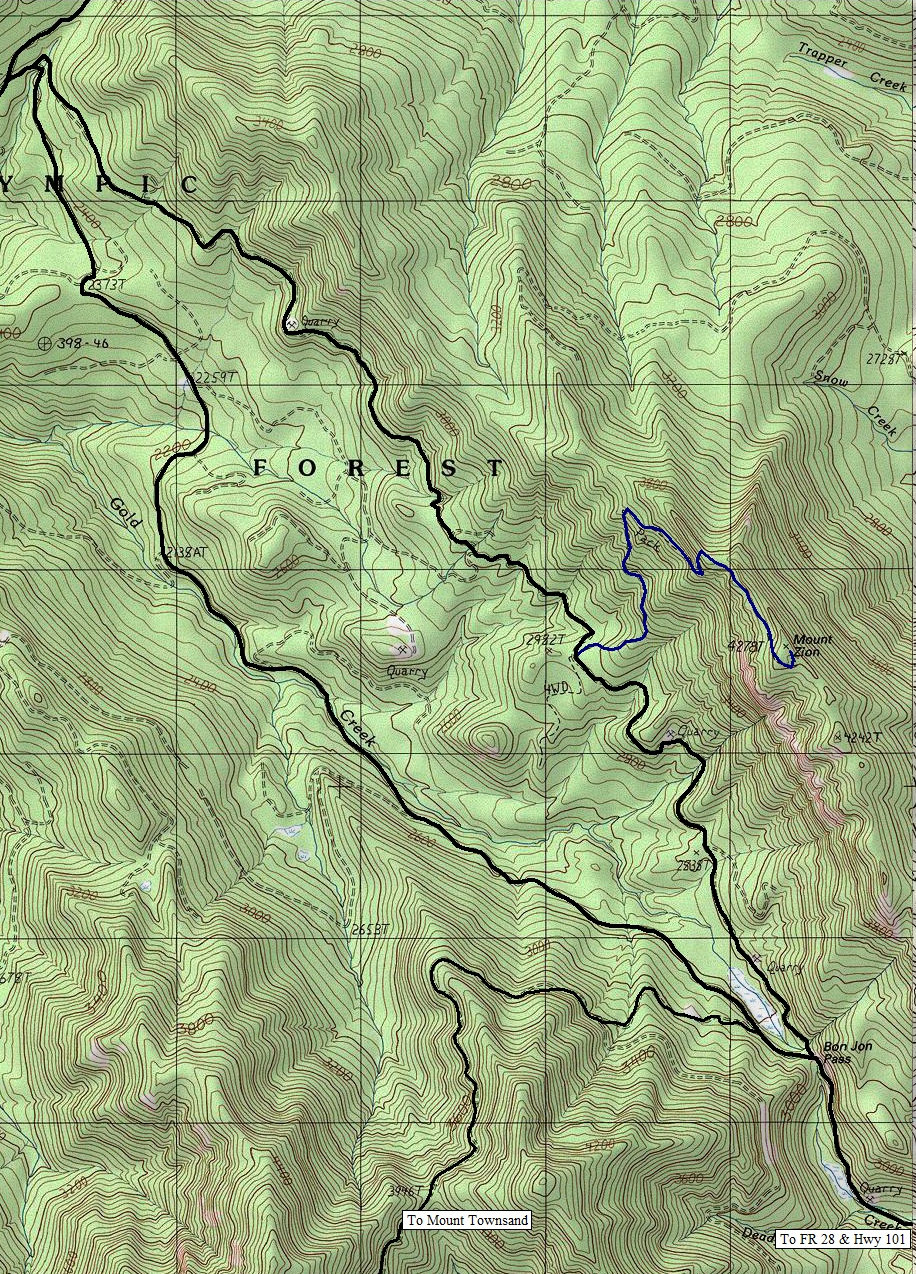 Lookout History
Mount Zion had a structure built sometime on or before 1935. Panoramas taken on June 20, 1935 show the stove pipe and the 4 foot tripod was placed at 15 feet above ground. Mount Zion served as an Aircraft Warning Service Station during WWII, known as "Charlie 4-9" it utilized a structure owned by the Olympic National Forest. A 8 x 16 cabin was added by the AWS at that time. The lookout was destroyed 1970s.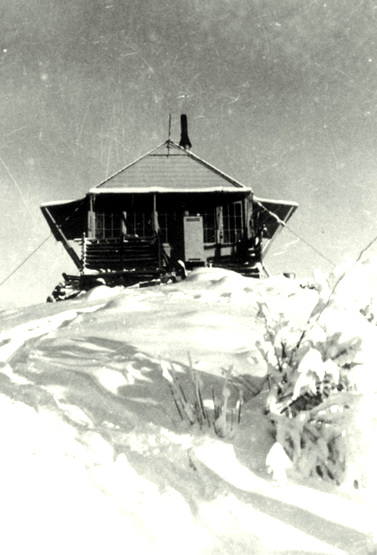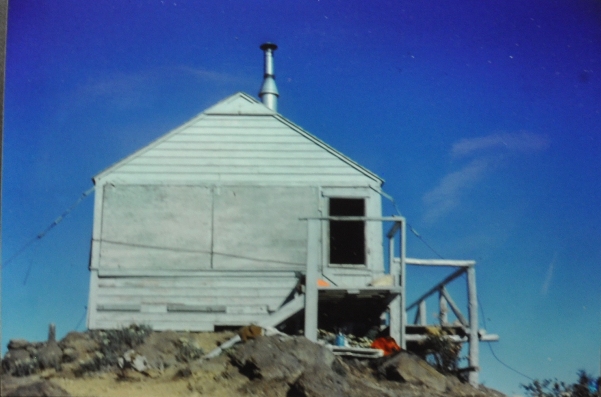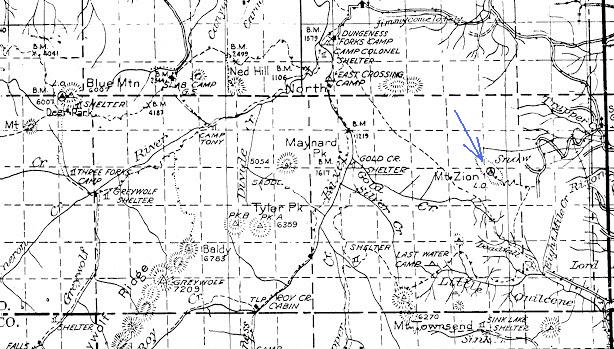 1950s Don Greetham Photo
Highpoint
Views soon to be gone - 2006 visit
February 1943 (Used as an Aircraft Warning Station)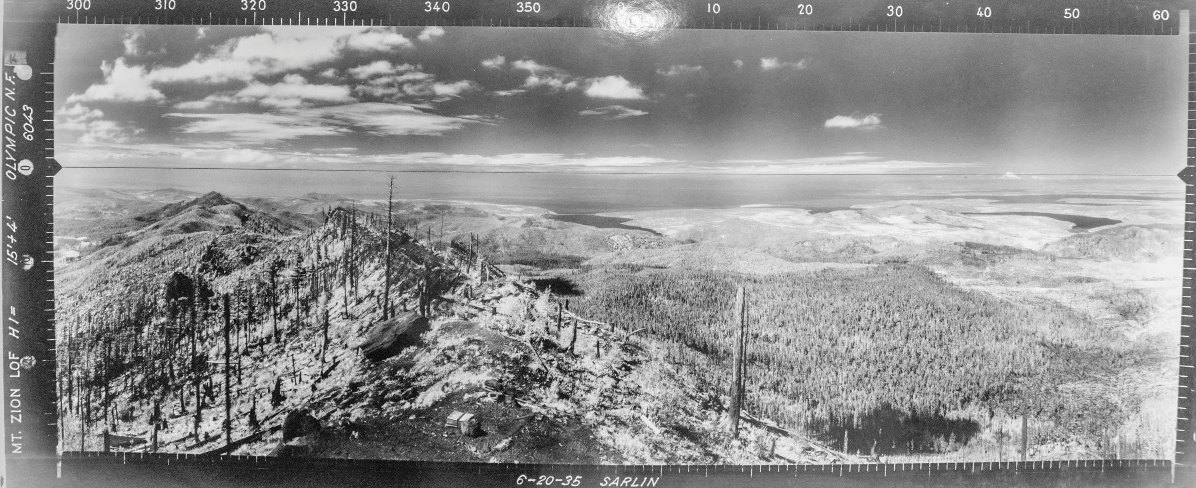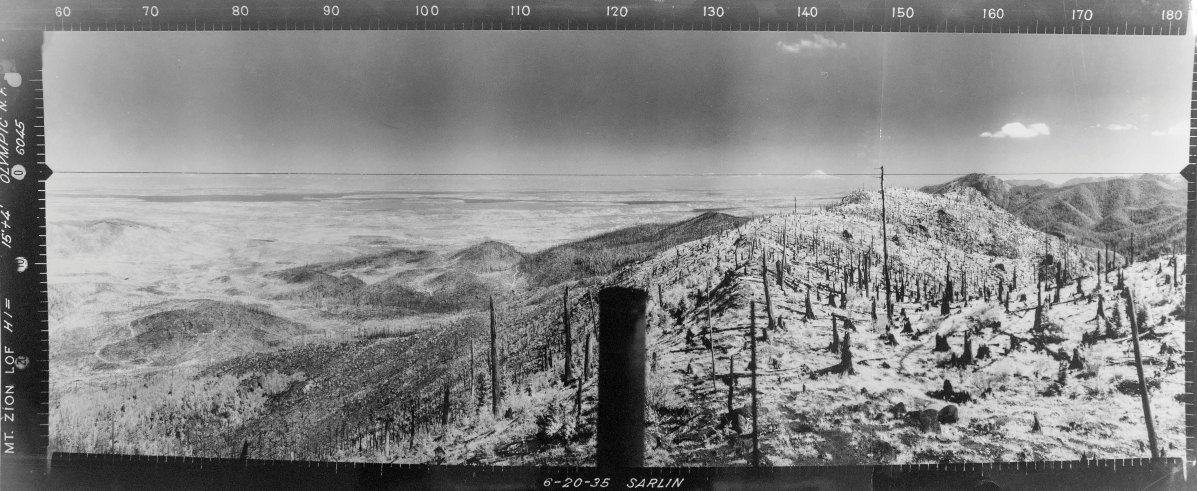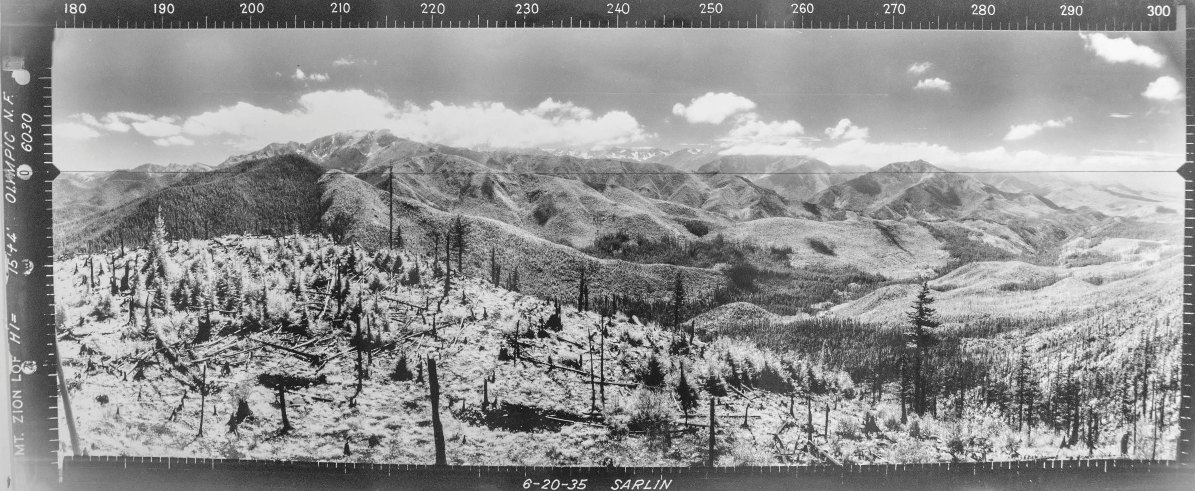 1933 Olympic National Forest Map
Looking North - June 20, 1935
Looking Southeast - June 20, 1935
Looking Southwest - June 20, 1935