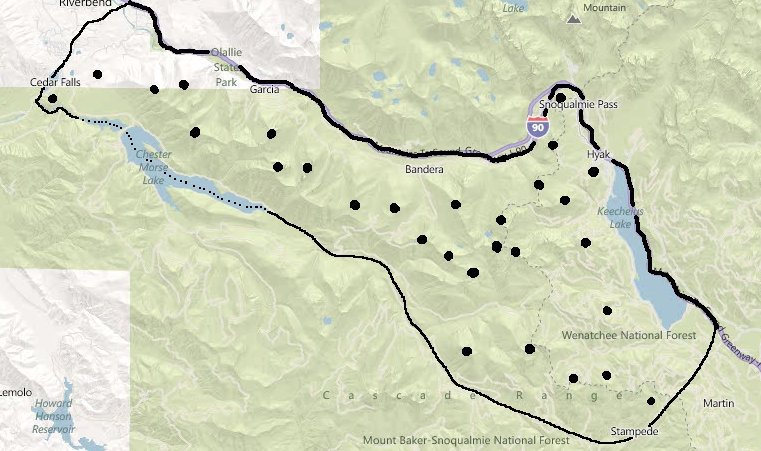 WillhiteWeb.com - Hiking, Climbing and Travel
The Outhouse
Maps shows highpoints with 300+ feet of prominence. This area has been called many things such as the wasteland, clearcutville, dumpsterville, loggers paradise but I particularly like peakbagger Stefan's comment about the Outhouse. The idea is to make a list of peaks south of the I-90 corridor and call it the Outhouse List. If The Outhouse List was ever made, it should only include peaks with 400+ prominence as that is the standard most use in these parts. Much of this area is in the Cedar or Green River Watersheds where access is pretty tough but surprisingly, many more than you think can be obtained without trespassing. The Grass Mountain Ridge has become more difficult as well thanks to Hancock Timber now requiring a permit to recreate on their lands. Other popular areas include the ridges south of I-90, the Stampede Pass area, and the logging roads above the Greenwater River.
North Bend - Snoqualmie Pass - Cedar River - Stampede Pass Loop
Inner Green & Cedar Watershed Ridges Loop
Cedar River - Green River Watershed Loop
Enumclaw - Greenwater - Green River Watershed Loop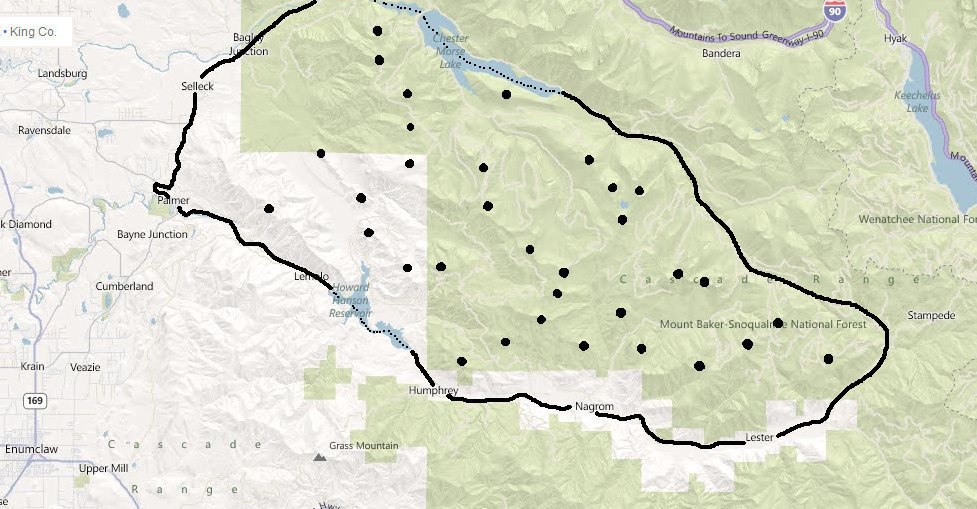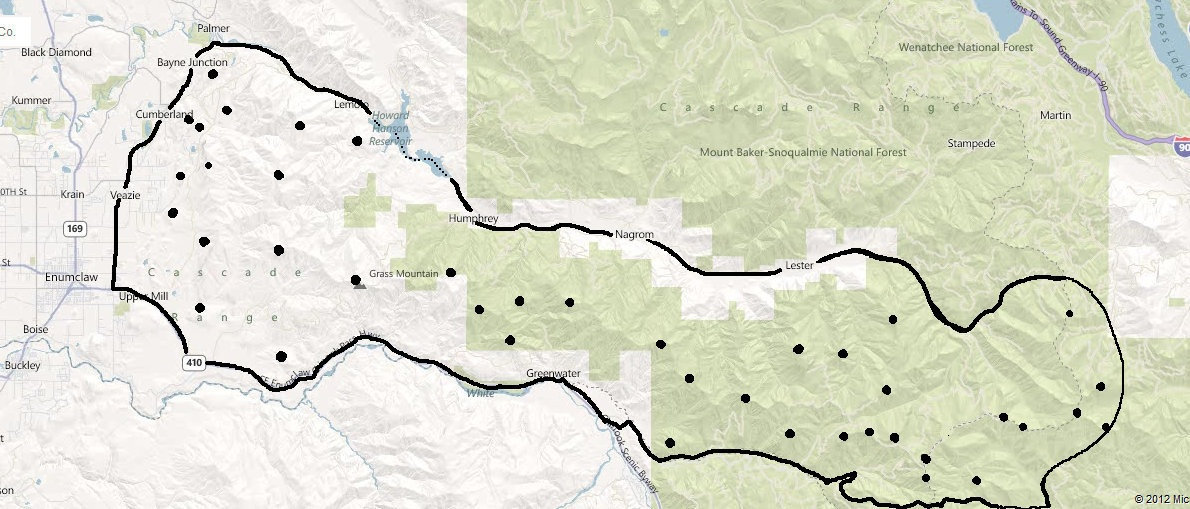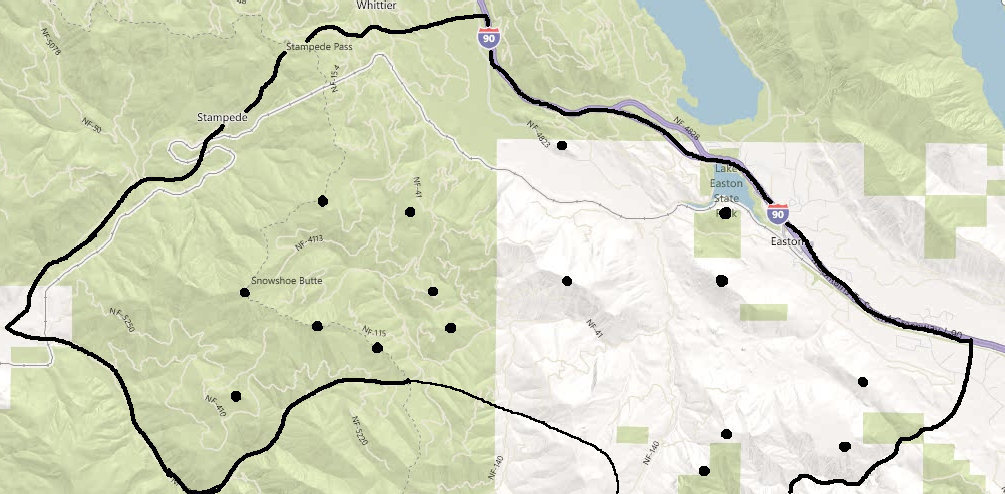 Stampede Pass - Lake Easton Loop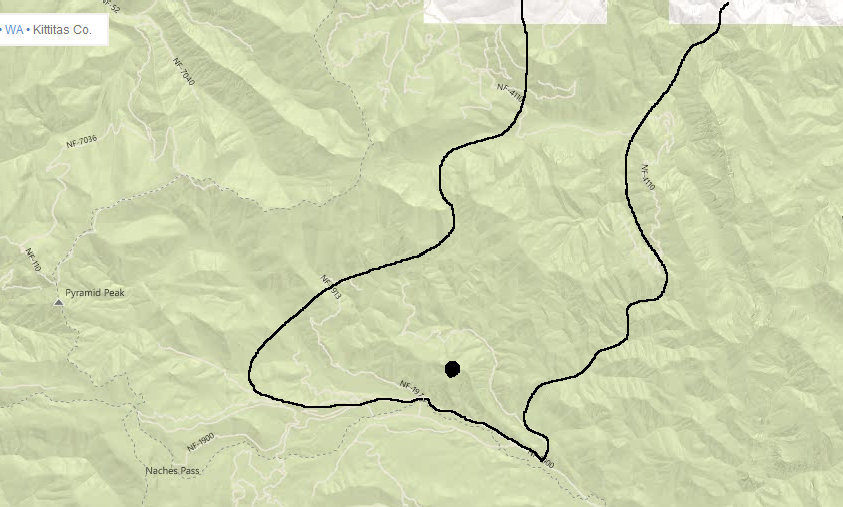 Other Hikes Without Peaks
Snoqualmie Summit
Ski Acres Hill
Olallie Mountain/Rockdale Ridge/Radio Mtn.
Tinkham Peak
Abiel Peak
Lozer Ridge
Psilocybin Hill
Big Muffin
Little Muffin
Dandy Peak
Duke of Kent
Mount Baldy/Bearscout Peak
Mt. Gardner
Scout Patrol Peak
Humpback Mountain
Cub Scout Peak
Mount Washington
Cumbersome Knob
St. Paddys Peak
Enumclaw Mountain
Walker Point
Nettleton Hill
Hudson Mountain
Hanson Hill
Fell Hill
Boise Ridge
Radio Hill
Taugow Benchmark
Hidden Grass
Slippery Hill
Huckleberry West
Divide Ridge
Huckleberry Mountain
Greenwater Point
Whistler Peak
Pechugh Peak
East Kelly Butte
North Sawmill Ridge
Kittitas View
Blowin West
Blowin East
Blowout Mountain West
The Little Naches
Sleepover Peak
North Rack
South Rack
The Shotgun
Little Mountain
Ghost Point Ridge
The Rifle
Haunted Ridge
Mount Lindsay
Baby Ghost
Bald Eagle Peak
Big Eagle Peak
Mount Lindsay South
Tsuga Peak
Cougar Mountain
Smay North
Smay West
Humphrey Mountain
Rooster Comb Mountain
Smay South
Smay East
Smay BM East
Paranoia Paek
Goat Mountain
Findley West
Findley East
Findley South
Findley North
Deconstruction Hill
Bald McCain
Rumble Mountain
Slippery Peak
Peak 4506
Cabin Mountain
Snaggle Tree Peak
Crossover
Blanket Mountain
Bearpaw Butte
Monahan Mountain
Lake Easton Peak
Goat Peak East
Little Goat
Peak 3940
Intake Peak
Timothy Hill
Almost all these are restricted to the public