www.willhiteweb.com - Hiking, Climbing and Travel
Blowout Mountain is located on the Pacific Crest Trail between Chinook Pass and Snoqualmie Pass. Blowout is in the heart of the clear-cut sections of the trail. This area is cursed by trail hikers as the trail passes by many miles of logging roads and cuts. One of the few highlights is Blowout Mountain. For day hikers, you can easily access the mountain by logging roads. This is half the fun. You can get some great views will no effort at all, exploring some high mountain roads in the area.

Blowout Mountain
Distance: 2 miles
Elevation Gain: 800 feet
Summit Elevation: 5,750 feet
Access Rating: 3
From Greenwater on Highway 410, continue south a few miles. Turn east on FR 70 and stay on it roughly 7.5 miles. Look for FR 7030 to the left. Follow FR 7030 which climbs out of the valley to a pass and intersection. Turn right onto 7060. Follow this scenic road as it traverses on ridges from one side to another. Stay on the mainline following along the map as you go. Park at the pass near Green Pass. You'll see the Pacific Crest Trail crossing here. With all the logging activity in the area, it's hard to say how the road conditions will be. Sometimes regular cars can get here, other times you might need high clearance.
Access:
Walk the PCT northbound until you are on the summit.

Route: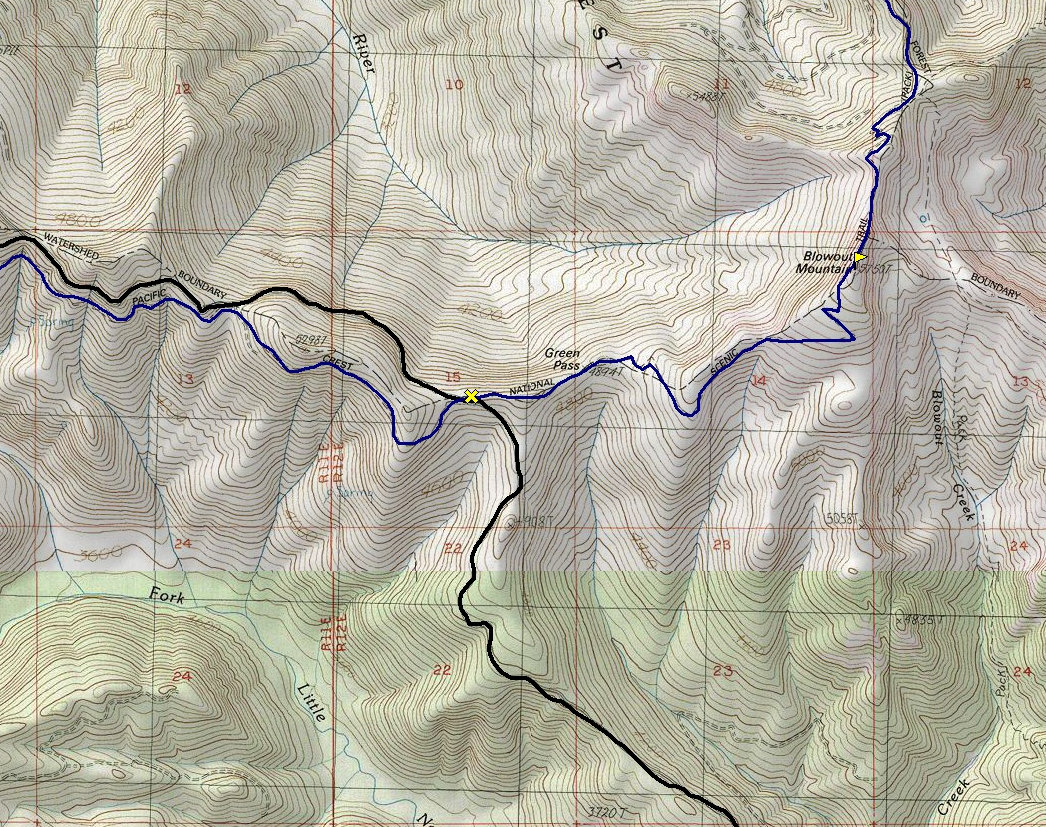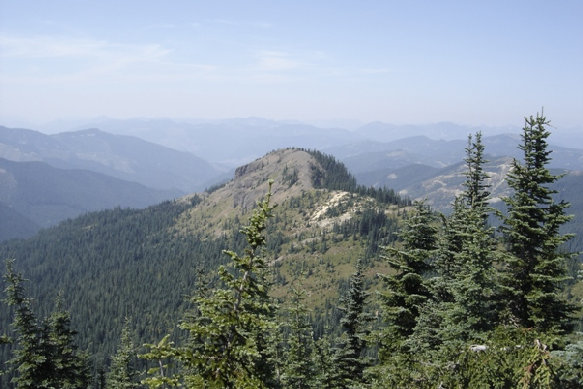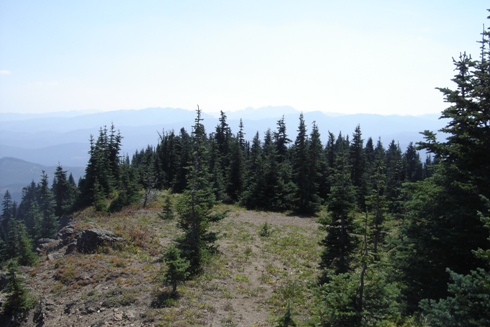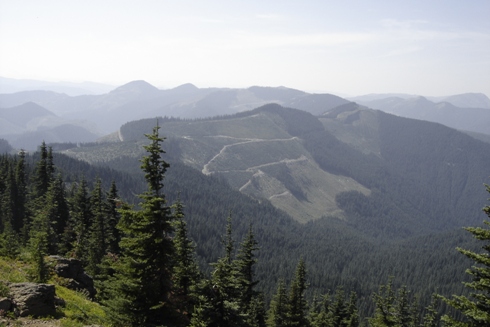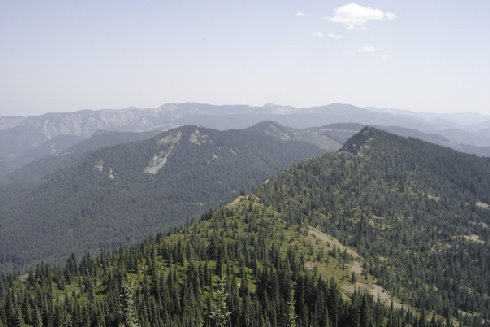 Park
East from Blowout Mountain
Looking north from Blowout Mountain
Looking west from Blowout Mountain
Views from Blowout Mountain