In North Bend, take exit 32. Turn right on 436th Avenue SE (Cedar Falls Road SE). Drive about 4.5 miles. Pass the Rattlesnake Lake parking area, to the Iron Horse Trailhead parking area.
WillhiteWeb.com - Hiking, Climbing and Travel
Cedar Butte Trail - North Bend
Somebody built a trail up this little knob and over the years, it has become an official hiking destination. The area has become a real mecca for hiking and biking, with its quick access and low elevation viewpoint, Cedar Butte has a big future ahead of it.....if the trees stay cut.
Distance: 1.5 miles
Summit Elevation: 1,880 feet
Elevation Gain: 900 feet
Access: Paved
Route:
Access:
Follow the Iron Horse Trail for around one mile (a quarter mile past Boxley Creek). On the right side you will find the Cedar Butte Trail. It may have a sign but donít be looking for that alone. After leaving the Iron Horse, you'll cross an old logged-over area, then climb steeply up the back side of Cedar Butte.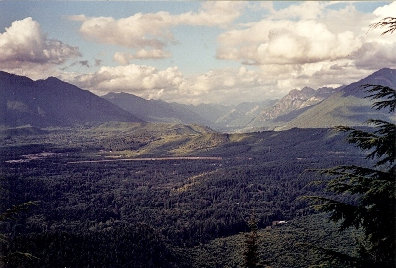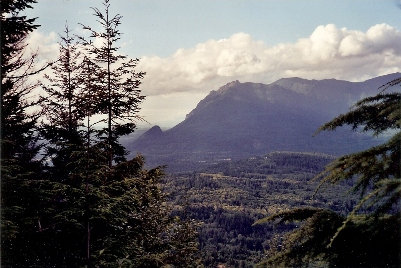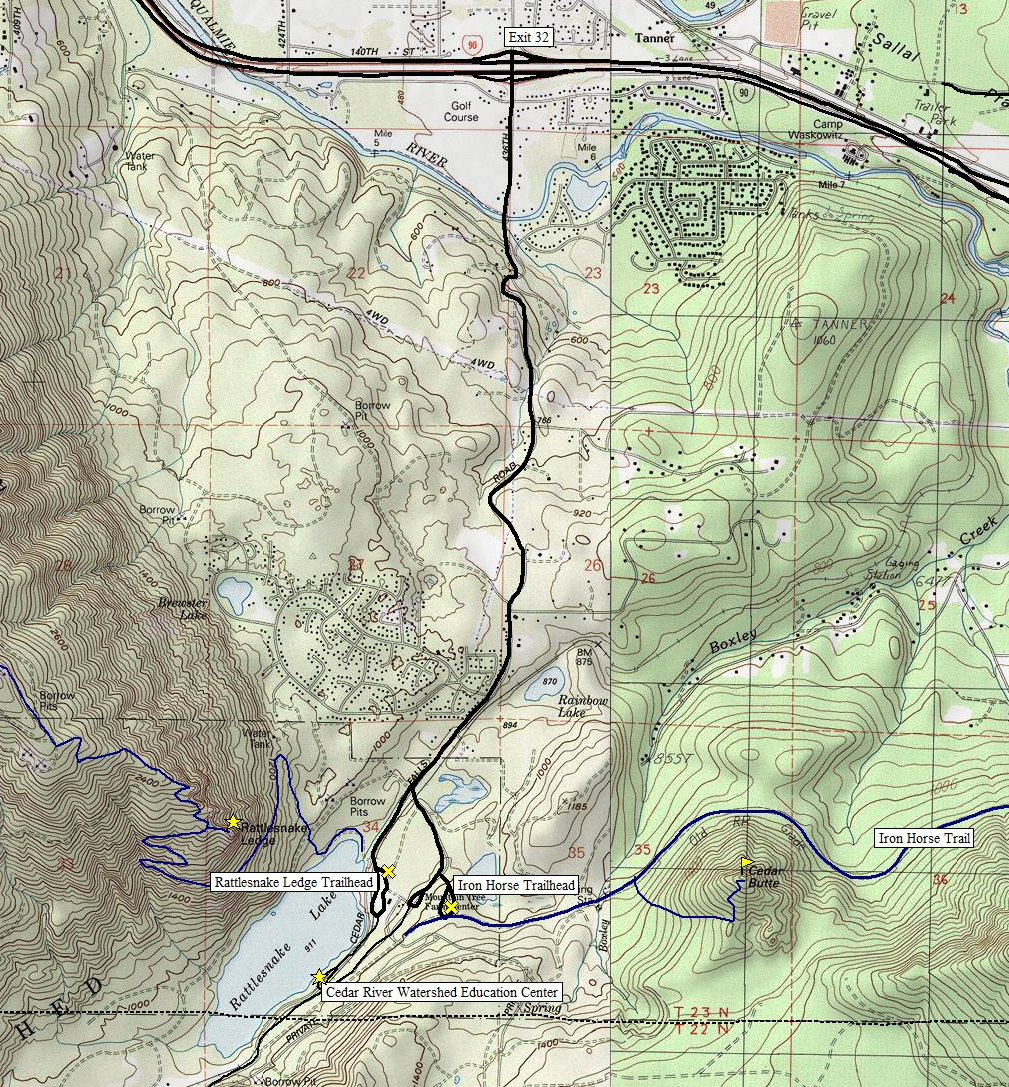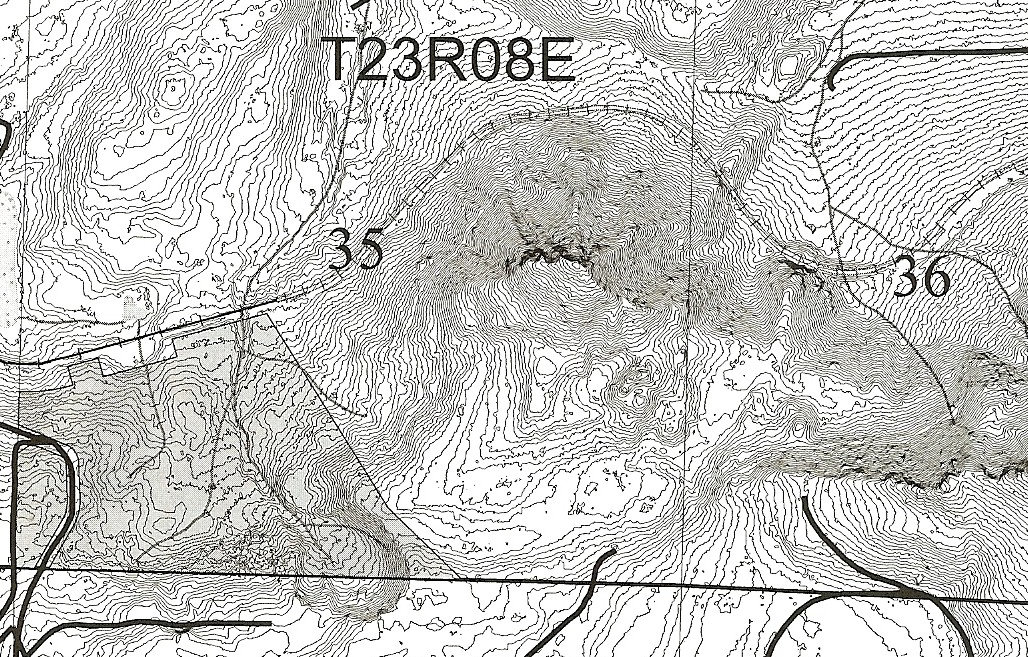 LIDAR map of Cedar Butte in 10 foot contours
USGS Map
Middle Fork Snoqualmie River Valley
Mount Si from the summit of Cedar Butte