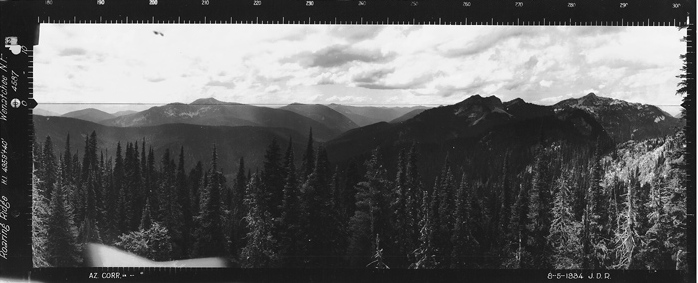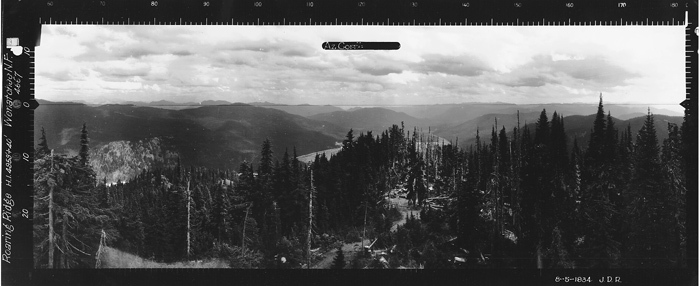 Roaring Ridge Lookout Site
Lookout elevation: 4,988 feet
Elevation Gain: 120 feet
Distance: Under a half mile if you drive to the end of the road
Access: High clearance highly recommended
While driving eastbound over Snoqualmie Pass, Roaring Ridge is a noticeable mountain on the other side of Keechelus Lake. Although becoming a forested summit today, it once was the site of two (or more) lookout structures. There is significant wreckage from both structures. The footings are side by side. The first was recorded as an L-4 tower built in 1937. But something was on the summit prior to 1934. Panoramics taken August 10, 1934 show views from a platform 40 feet above the ground. The first L-4 tower was replaced with a 40 foot treated timber L-4 tower in 1948 or 1958. When the USGS benchmarked the summit in 1958, they recorded the lookout as NEW but some sources suggest built back in 48. The USGS also described the site as "accessed by helicopter or a trail which begins in the vicinity of Keechelus Lake Dam". They also mentioned the old lookout was "torn down", which is evident now, lots of wreckage is hiding and decayed in the brush to the west of the older footings. The new lookout tower was removed in 1965 or 1968.
Washington Lookout Sites
Access
Take Exit 62 off I-90. Go west toward Stampede Pass for one mile to the end of the pavement and a Y intersection. Turn right onto 5480 signed for Lost Lake in 4 miles. At just over 4 miles is a major 4 way junction. Turn right onto the unsigned Roaring Ridge Road. In 0.1 miles is a Y, go left and follow up the mountain 3.5 miles to the end. High clearance is recommended, there are some rough spots.
Route
There is a minor trail up the north ridge to the summit from the end of the road. The trail continues down the SE ridge from the summit to an unknown location.
Southeast 2015
Southeast 1934
North 2015
Southwest 2015
Southwest 1934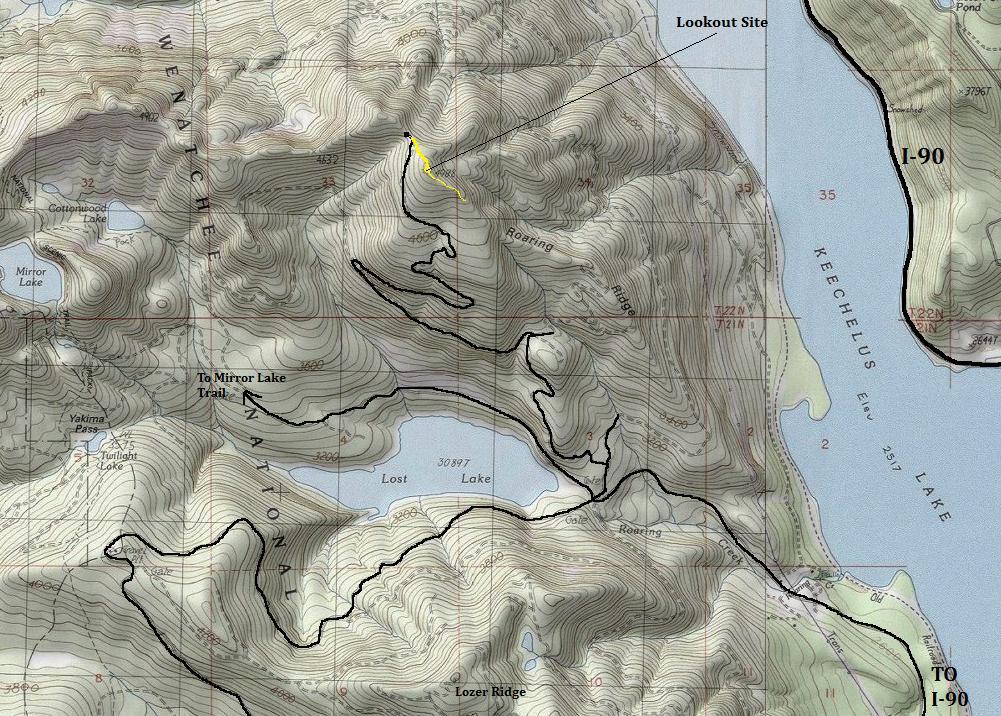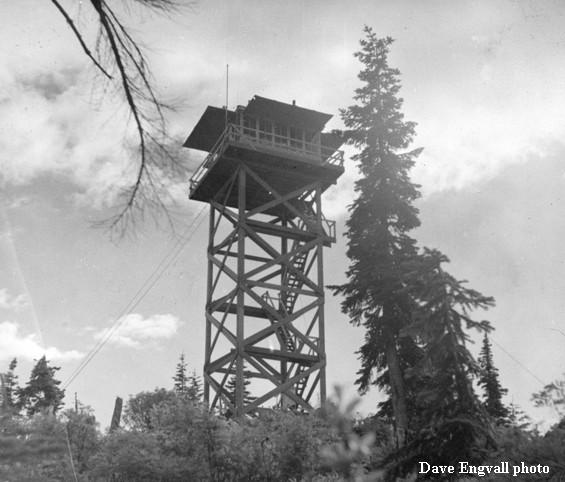 Historic photo: Remarks on enclosure read: "Mt Rainer from Roaring Ridge Lookout 10-18-39." Note: Meadow Mountain is the peak shown in silouette in middle distance. It had a lookout building on it's left summit.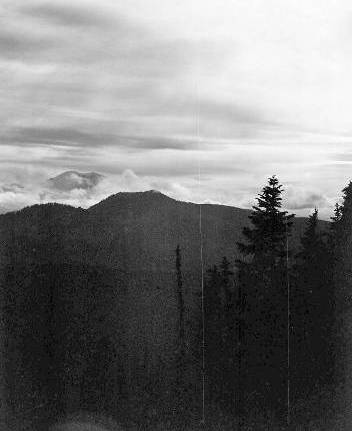 Roaring Ridge Lookout 1957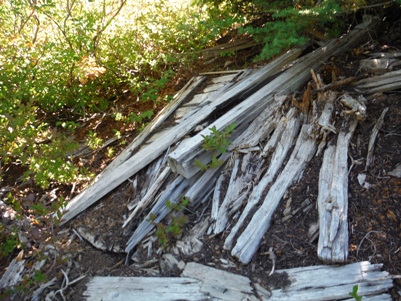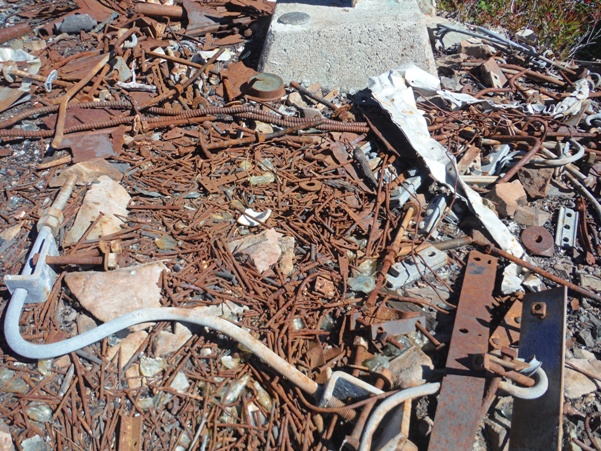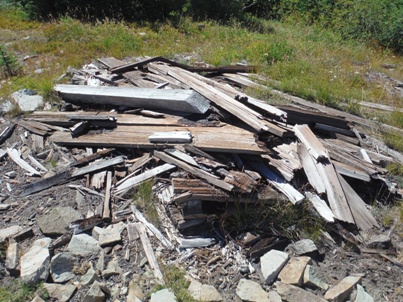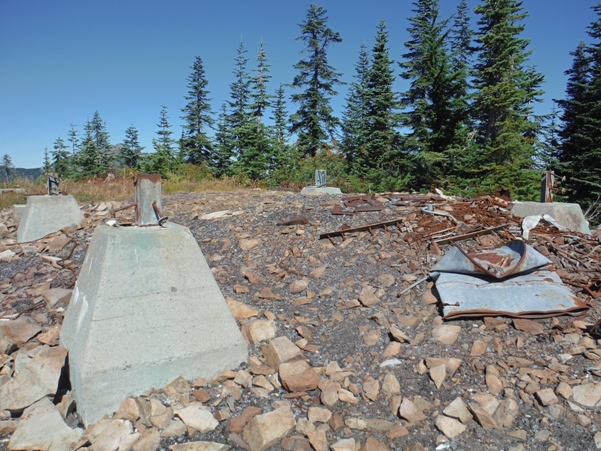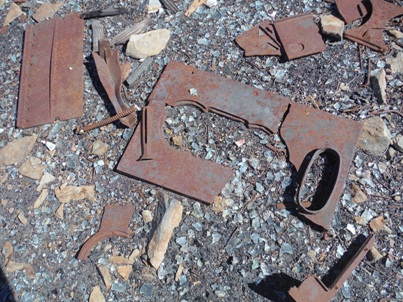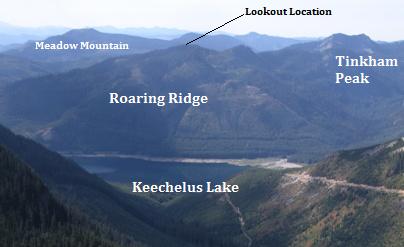 Remnants of the second lookout tower
Remnants of the first lookout tower
Second lookout footings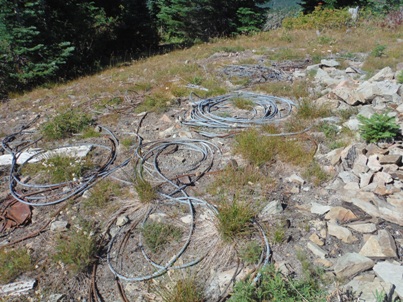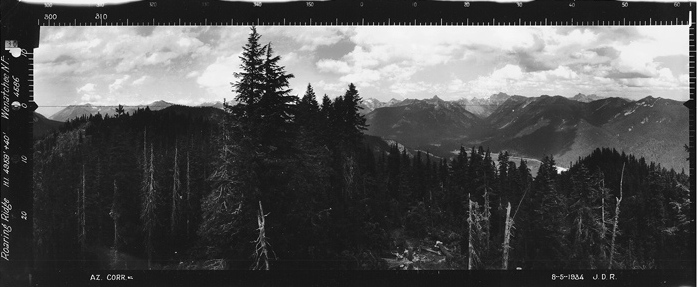 North 1934

Looking down on Keechelus Lake & Snoqualmie Pass from the end of the road on the north ridge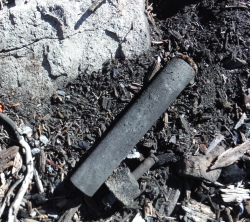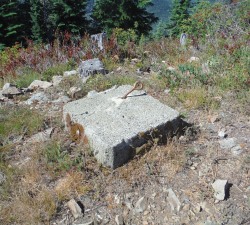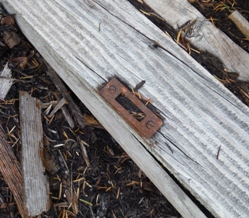 Older footings
Always batteries
Window latch
Silver Peak
Tinkham Peak
Meadow Mountain
Tinkham Peak
Silver Peak
Meadow Mountain