Distance: 0.5 miles one-way
Summit Elevation: 5,173 feet
Elevation Gain: 600 feet
Access: Good Gravel Road
Colquhoun Peak is a former lookout site, currently overgrowing with trees. Because there are significant cliffs around the peak, views can be found if you are looking for them. If you walk the rocky rib SW from the last switchback there are great views to Rainier, Noble Knob and up the Greenwater to Naches Pass. Other views can be found to the north from cliffs east of the trail.
WillhiteWeb.com - Washington Hiking & Climbing
From Enumclaw, take Hwy 410 to Greenwater. At 1.5 miles past Greenwater, turn left on Forest Road 70. Follow it 8.1 miles to a left turn on Forest Road 7030 that climbs up Whistler Creek. At the ridge-top is a 4 way intersection. Turn right and follow until you see a spur road cutting to the right. If you hit the pass, you went to far.
Access:
Colquhoun Peak & Former Lookout
Special thanks for some extra photos from nwhikers: Paul M, Bloated Chipmunk and MountainMan.
Photo credit: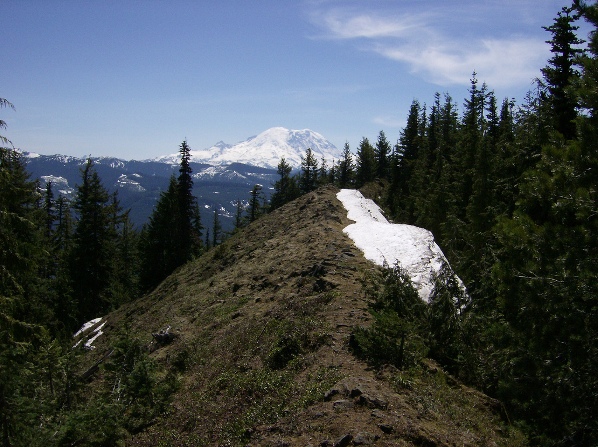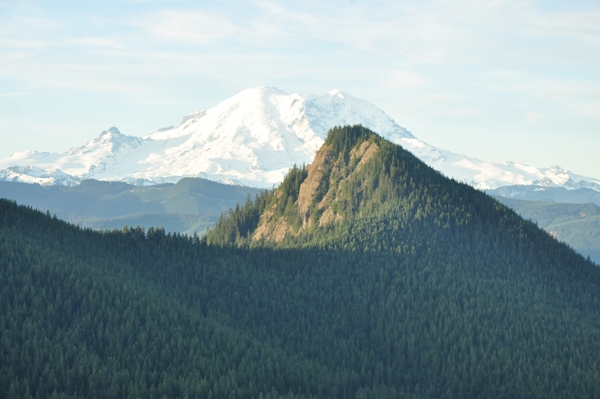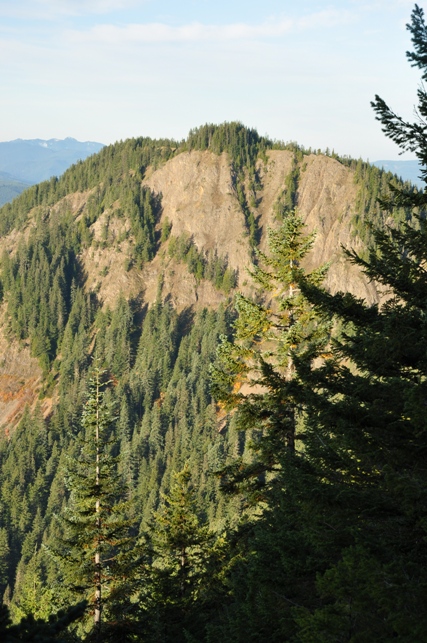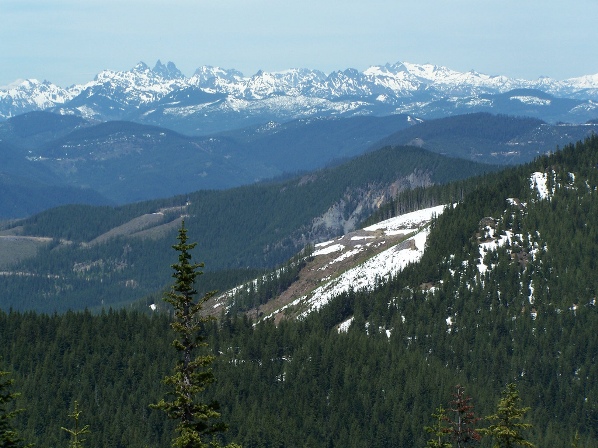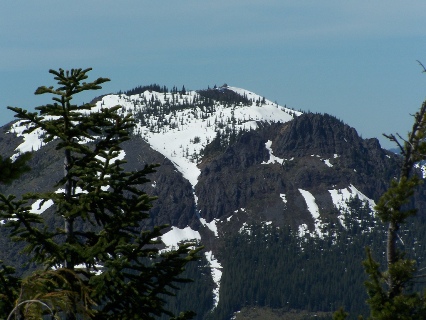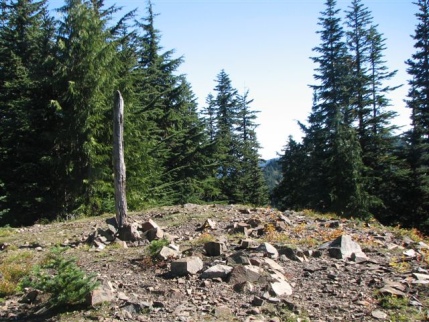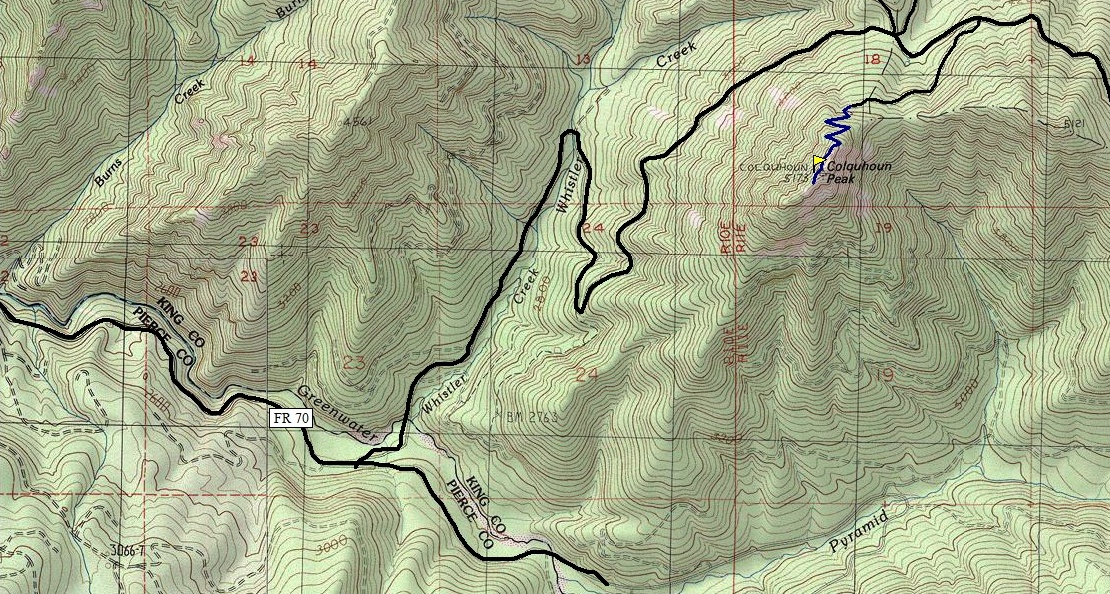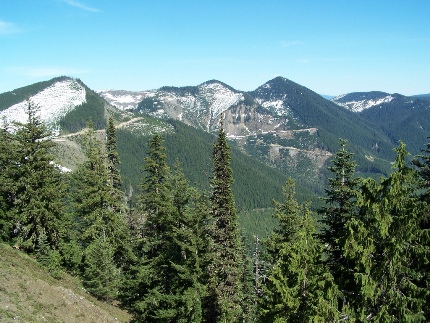 Views north to the Alpine Lakes Wilderness
Views east to Pyramid Peak
Kelly Butte
Mount Rainier from near the summit
Old lookout area
Colquhoun Peak from Sawmill Ridge Road
Colquhoun Peak from Kakawak Point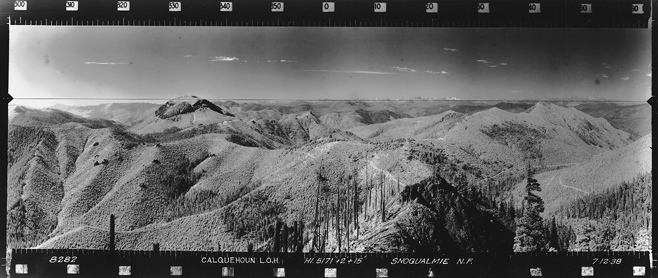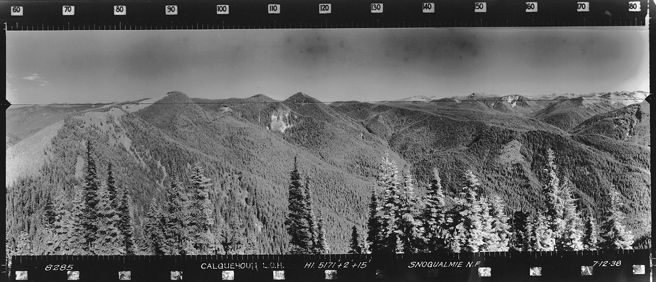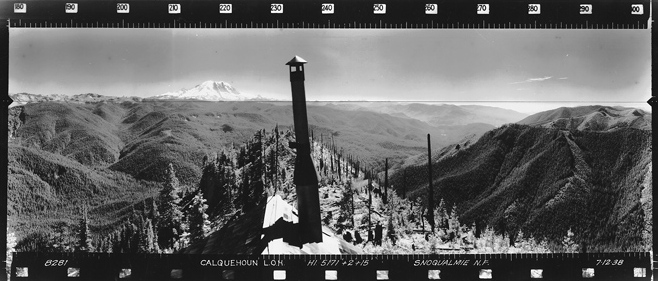 Looking Southwest 7-12-1938
Looking Southeast 7-12-1938
Looking North 7-12-1938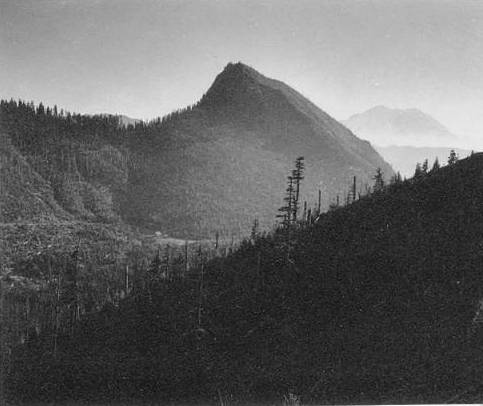 Colquhoun Peak with the lookout house on top and few trees
Kelly Butte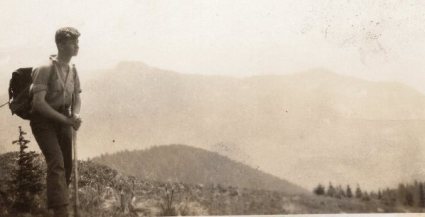 Carl Calquehoun
The lookout was said to be a L-4 cab built in the 1930's and destroyed in 1958. I believe this lookout was named for a USFS employee (a packer for lookouts) Carl Calquehoun. In 1933 he drowned in Pyramid Creek located directly below the lookout site. The 1938 panoramic photos clearly label this lookout as the Calquehoun Lookout House (LOH). Starting in 1942 USGS maps were labeling the mountain, although they were spelling it Colquhoun. This is an educated guess on my part.
Lookout History: