Distance: 0.5 miles one-way
Summit Elevation: 5,173 feet
Elevation Gain: 600 feet
Access: Good Gravel Road
Colquhoun Peak is a former lookout site, currently overgrowing with trees. Because there are significant cliffs around the peak, views can be found if you are looking for them. If you walk the rocky rib SW from the last switchback there are great views to Rainier, Noble Knob and up the Greenwater to Naches Pass. Other views can be found to the north from cliffs east of the trail.
WillhiteWeb.com
From Enumclaw, take Hwy 410 to Greenwater. At 1.5 miles past Greenwater, turn left on Forest Road 70. Follow it 8.1 miles to a left turn on Forest Road 7030 that climbs up Whistler Creek. At the ridge-top is a 4 way intersection. Turn right and follow until you see a spur road cutting to the right. If you hit the pass, you went to far.
Access:
Colquhoun Peak & Former Lookout
Special thanks for some extra photos from nwhikers: Paul M, Bloated Chipmunk and MountainMan.
Photo credit: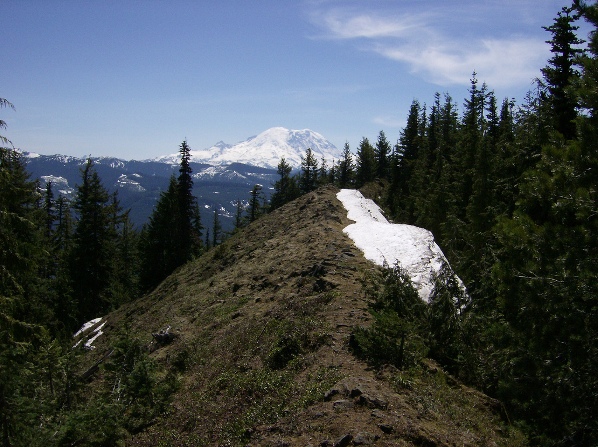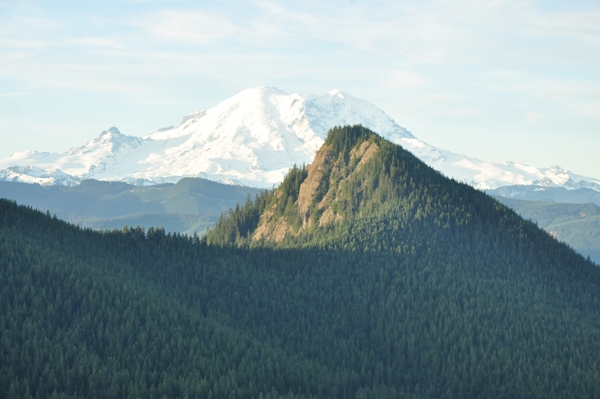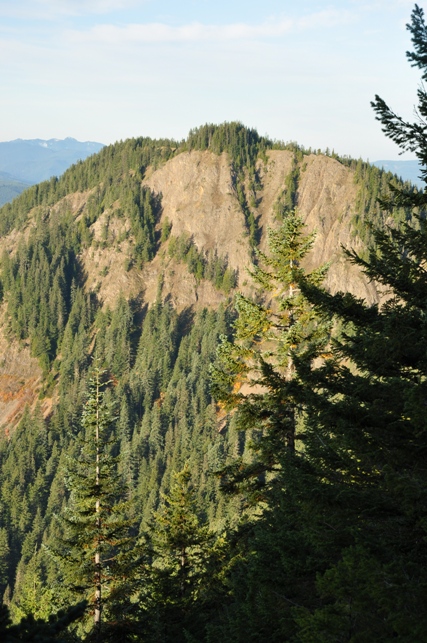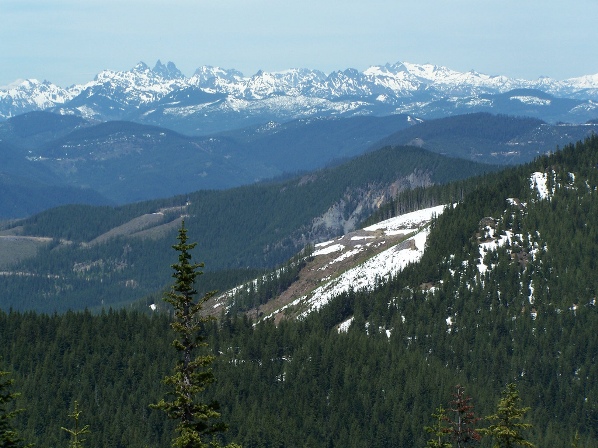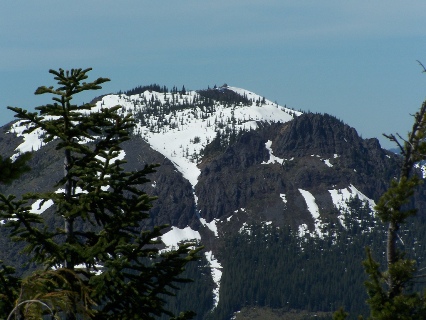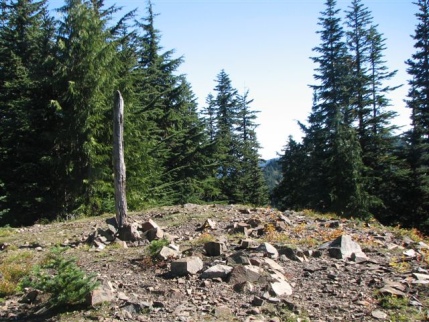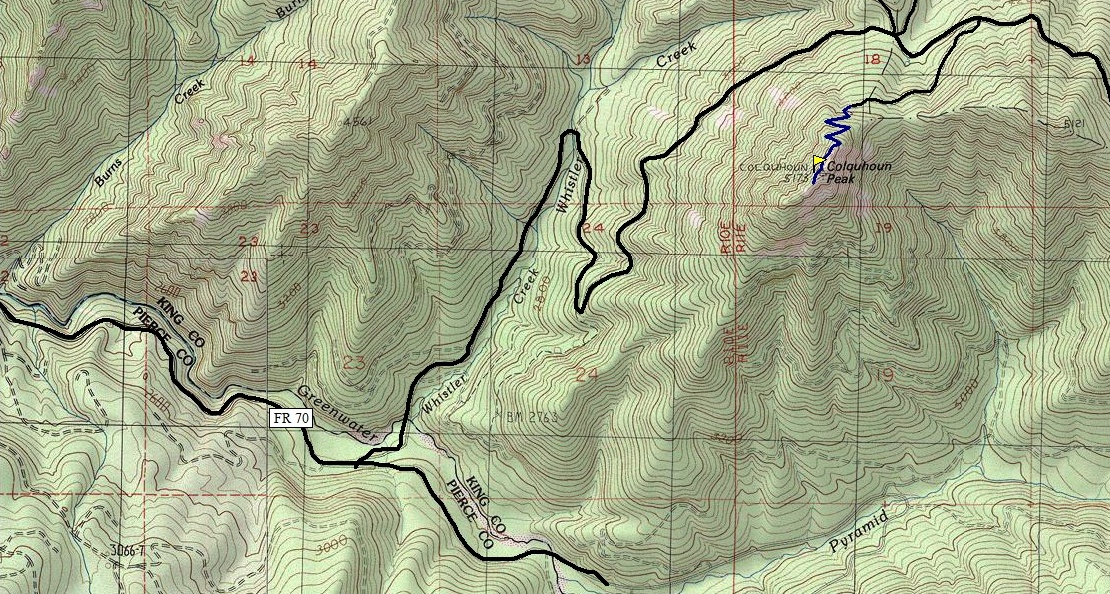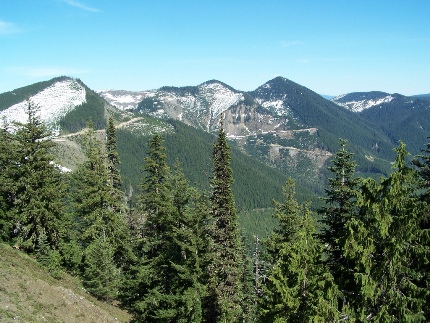 Views north to the Alpine Lakes Wilderness
Views east to Pyramid Peak
Mount Rainier from near the summit
Old lookout area
Colquhoun Peak from Sawmill Ridge Road
Colquhoun Peak from Kakawak Point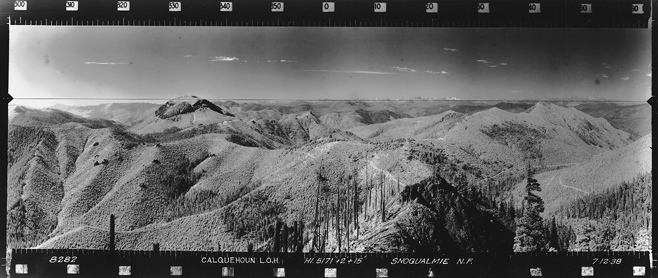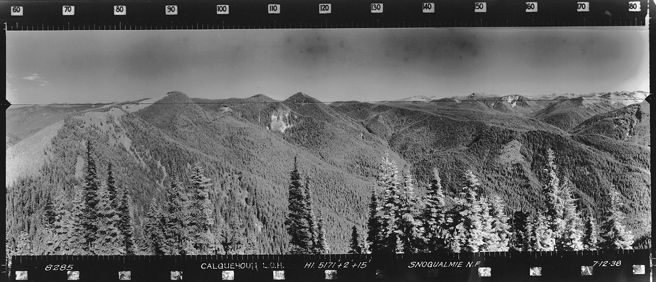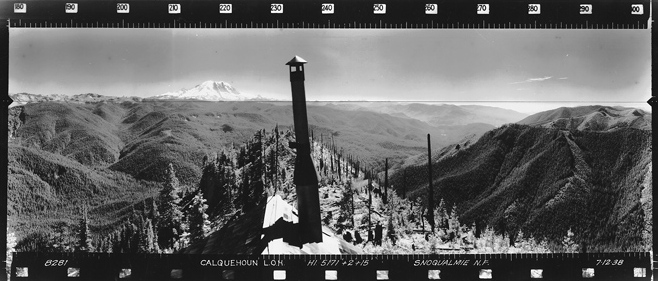 Looking Southwest 7-12-1938
Looking Southeast 7-12-1938
Looking North 7-12-1938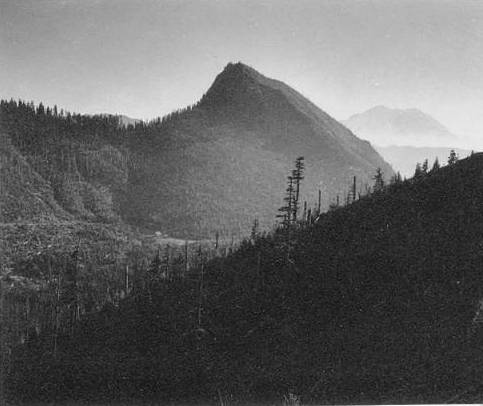 Colquhoun Peak with the lookout house on top and few trees
Kelly Butte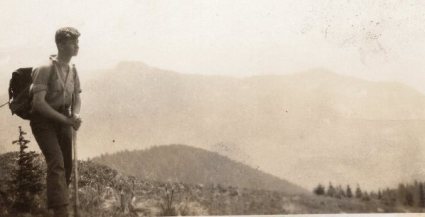 Carl Calquehoun
The lookout was said to be a L-4 cab built in the 1930's and destroyed in 1958. I believe this lookout was named for a USFS employee (a packer for lookouts) Carl Calquehoun. In 1933 he drowned in Pyramid Creek located directly below the lookout site. The 1938 panoramic photos clearly label this lookout as the Calquehoun Lookout House (LOH). But, starting in 1942 USGS maps started labeling the mountain, and they were spelling it Colquhoun. This mountain had a significant role during WWII as an Aircraft Warning Station. The Army had wanted the AWS station on Pyramid Peak but 10 miles of phone line would have need to go in. If the station was placed on Colquhoun, a phone line would only need to be brought up from Twin Camp about a mile away. Colquhoun was chosen and served as a summer station until inactivated on October 16, 1943. There are a few good storys below from the AWS lookout.
Lookout History:
Kelly Butte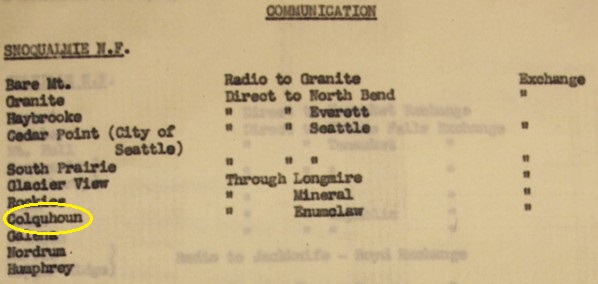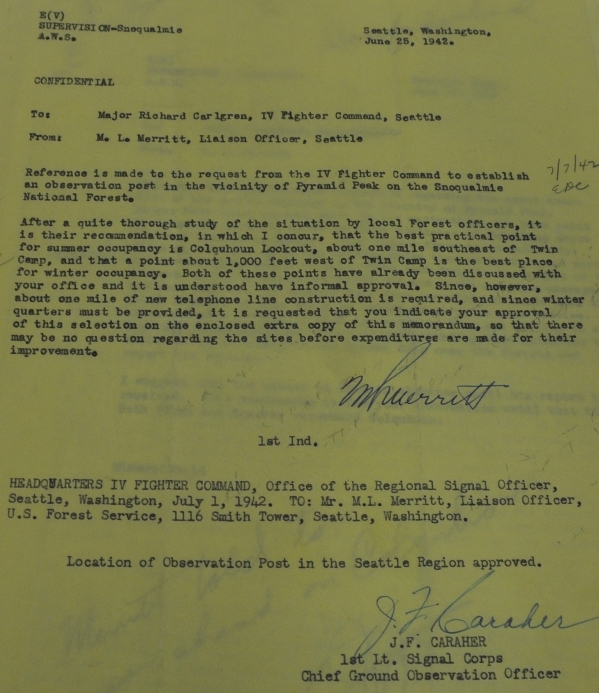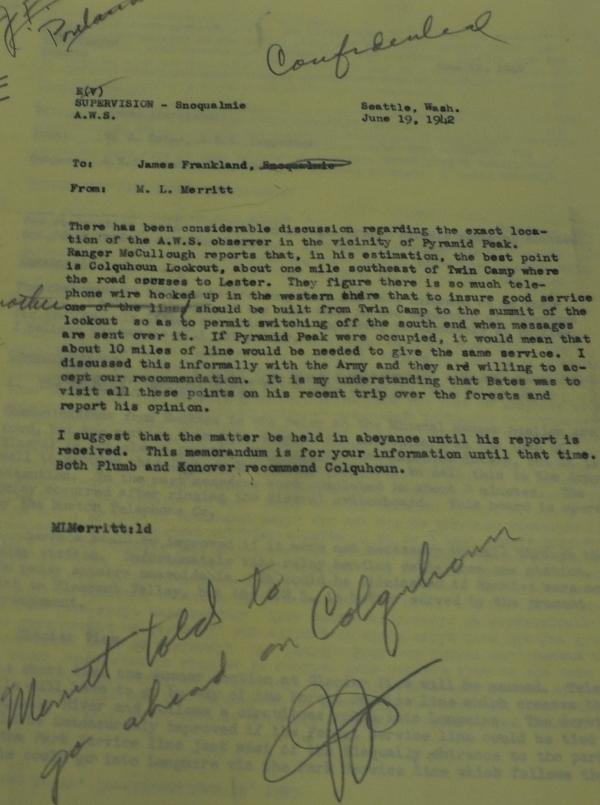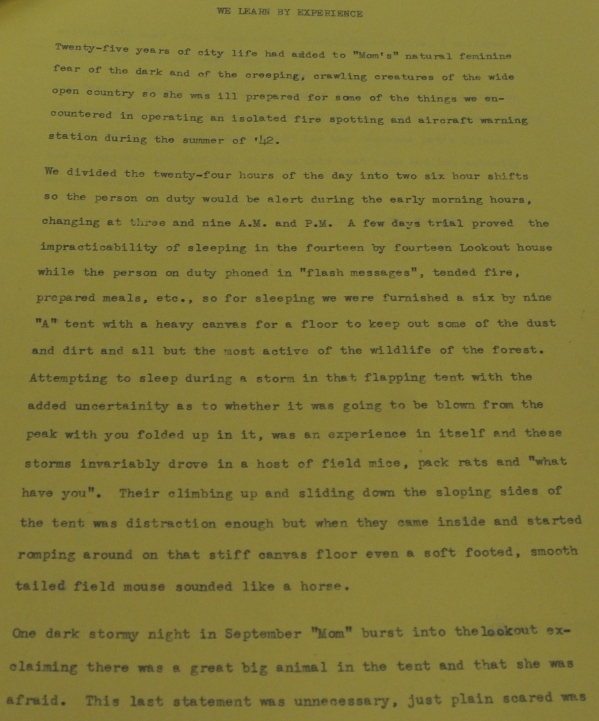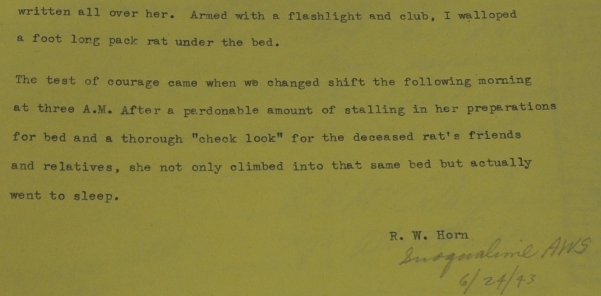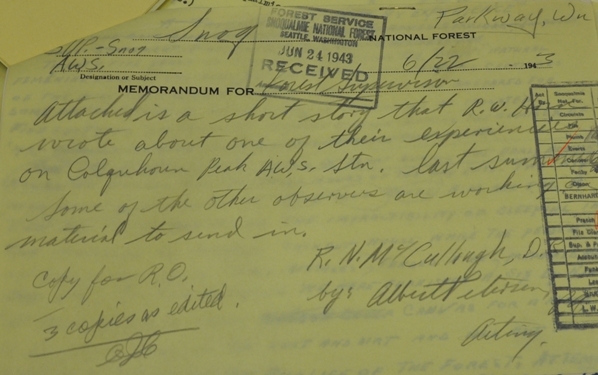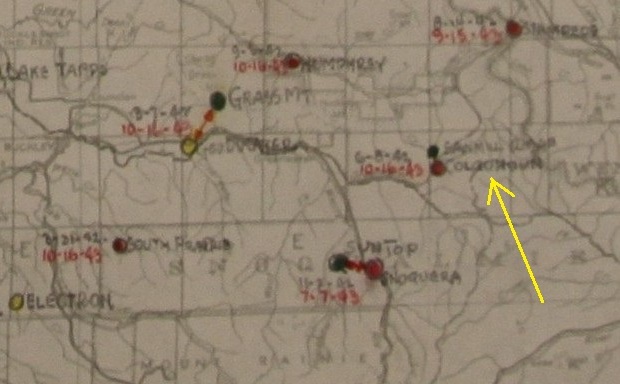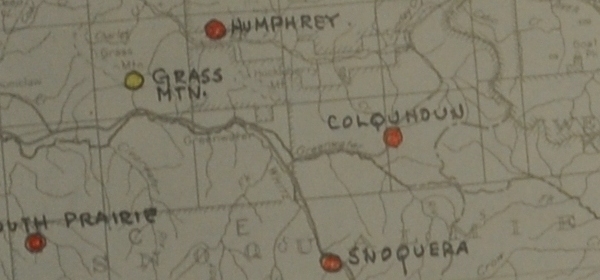 When on Colquhoun, Mr. Horn emphasized the need of having comfortable chairs, since observers must necessarily sit for hours at a time. With his own funds he had purchased a good quality of canvas chair which he said was fairly satisfactory. A copy of this memorandum is being sent to Mr. Frankland but it is my intention that we should purchase some comfortable chairs for these stations and Mr. McCullough's suggestions would also be appreciated.
Colquhoun telephone line though the Enumclaw exchange.
SW1/4 Section 18, T. 19 N., R. 11 E.
7-9 Colquhoun N. F. Land, Existing Station, Reconditioned, Retain for the Forest Service, Inactivated 10/16/43, Sleeping quarters built with AWS
Reference is made to the request fro the IV Fighter Command to establish an observaton point in the vicinity of Pyramid Peak on the Snoqualmie National Forest. After a quite thorough study of the situation by local Forest officers, it is their recomendation, in which I concur, that the best pratical point for summer occupancy is Colquhoun Lookout, about one mile southeast of Twin Camp, and that a point about 1,000 feet west of Twin Camp is the best place for winter occupancy.
1937 recreation map showing Twin Camp and Colquhoun Peak Lookout
Memo a few days earlier that the one on the right
Short story that R.W. Horn wrote about one of his experiences on Colquhoun Peak A.W.S. Station.
A.W.S. map showing both summer and winter stations
A.W.S. map