Distance: 0.5 miles one-way
Summit Elevation: 5,207 feet
Elevation Gain: 450 feet
Access: Good Gravel Road
Sawmill Ridge
Sawmill Ridge is the perfect hike for big distant views with little effort getting there. With just a 450 climb on a nearly brush-free slope, you'll be standing on top within minutes of leaving your vehicle. Two people could put a trail up this thing in just a few days and Sawmill Ridge would be one of the most popular trails in the region. Sawmill Ridge has 1000 feet of prominence, situated between Kelly Butte and Pechugh Peaks, which are the next higher peaks.
WillhiteWeb.com - Washington Hiking & Climbing
From Enumclaw, take Hwy 410 to Greenwater. At 1.5 miles past Greenwater, turn left on Forest Road 70. Follow it 8.1 miles to a left turn on Forest Road 7030 that climbs up Whistler Creek. At the ridgetop is a 4 way intersection. Turn left, go a few minutes, then turn right on Forest Road 7034. Follow 7034 for 1.3 miles to a Barrow Pit and excellent view of the mountain, then drop down beyond the pit to the saddle. Find plenty of parking on the ridge saddle at the start of the hike.
Access:
There is a large gravel pile, look for a faint trail on the north side, heading through a few trees. Follow this trail that generally stays on the ridge. Use game trails and open areas on the ridge until you are standing on the summit. Young kids can do this, they just may need a hand holding them during any talus/rocky sections near the top.
Route: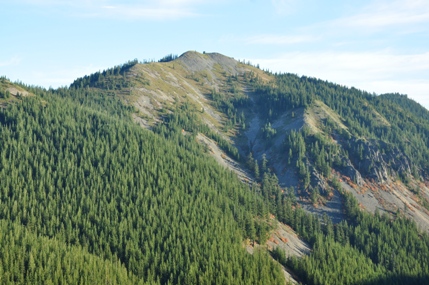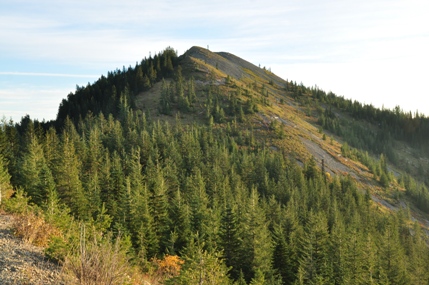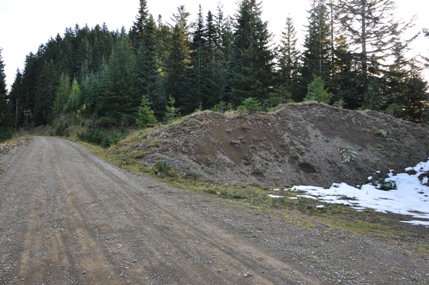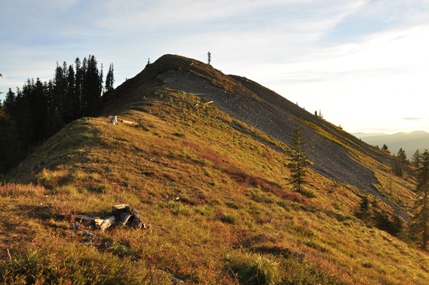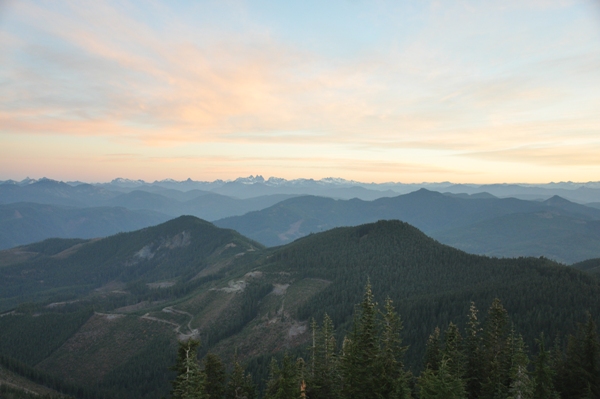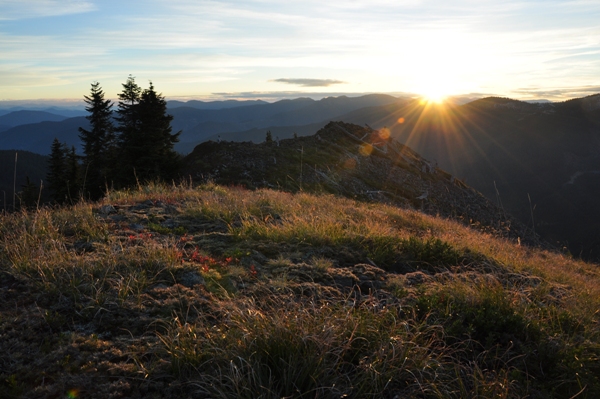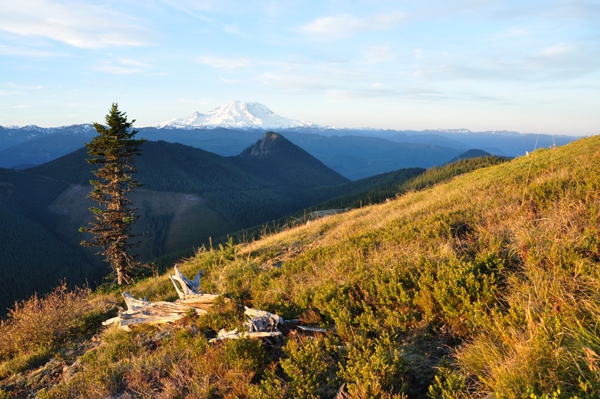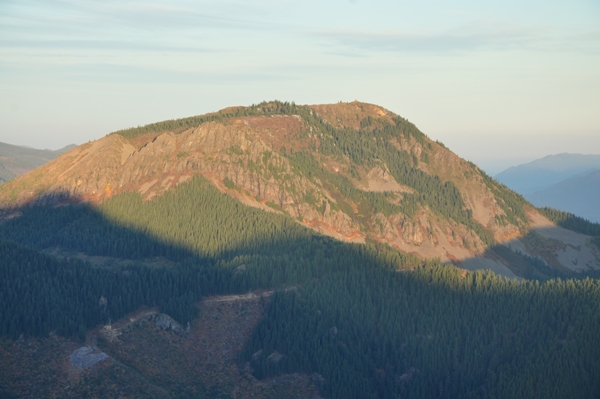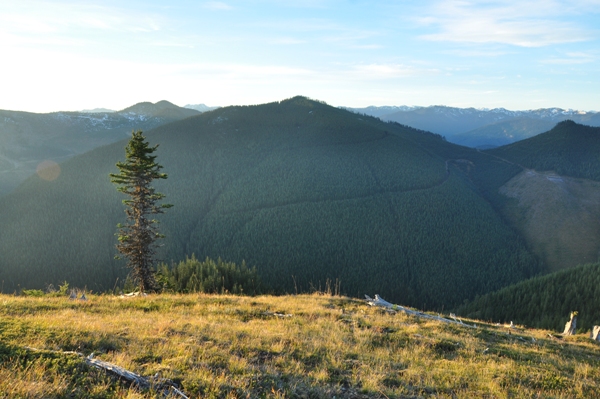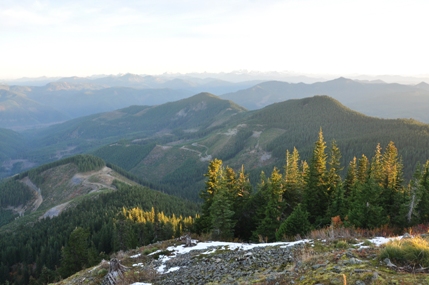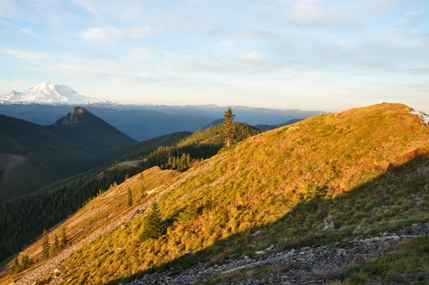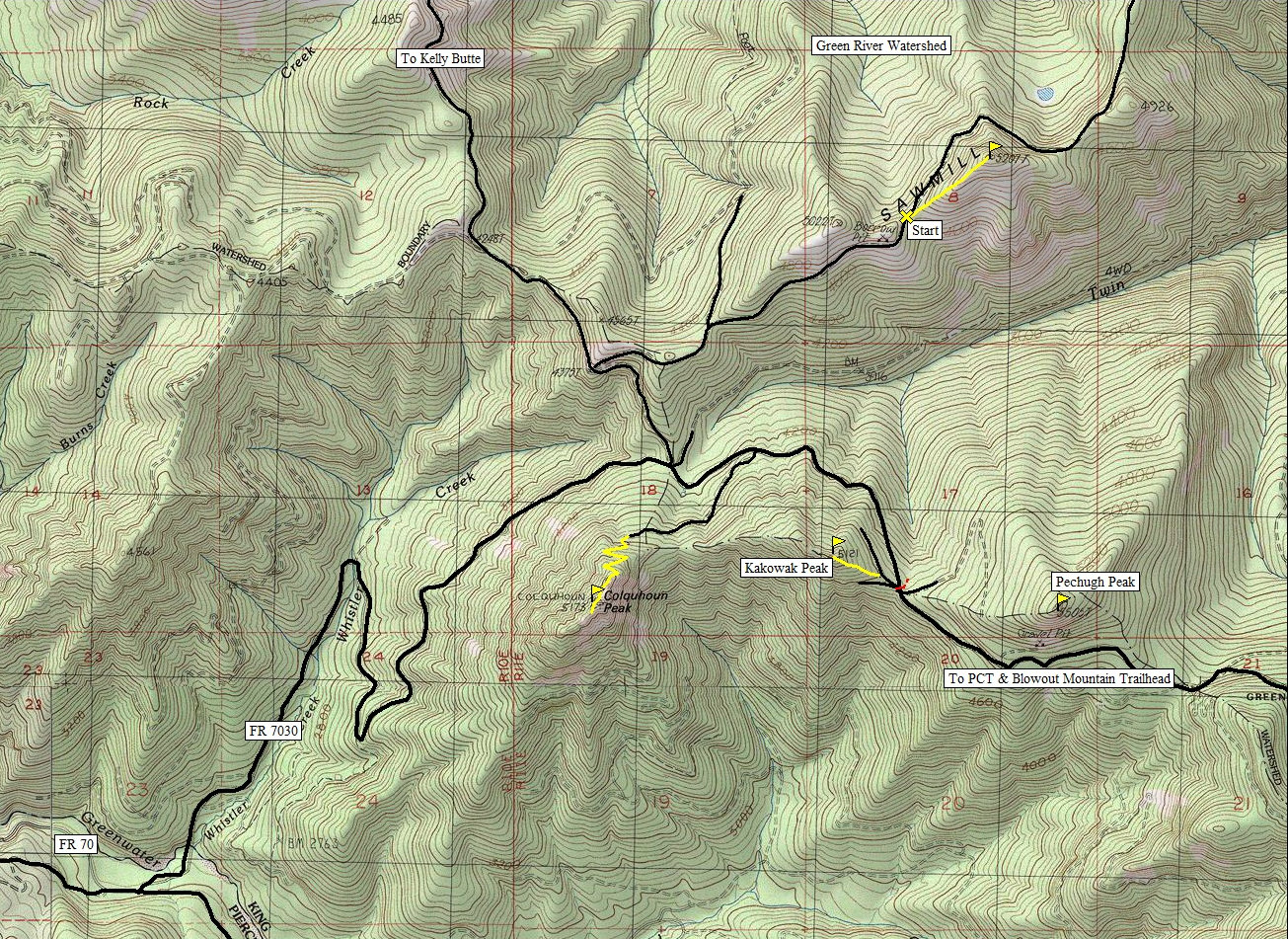 Kelly Butte
Pechugh Peak
Sunrise to the east
Looking North to the Alpine Lakes Wilderness peaks on the horizon
Sawmill Ridge from the Borrow Pit
Sawmill Ridge from the south
Parking on right, faint trail leaves from behind the dirt mound
Mount Rainier and Colquhoun Peak
Sawmill Ridge route
Looking north
Rainier and the summit of Sawmill Ridge