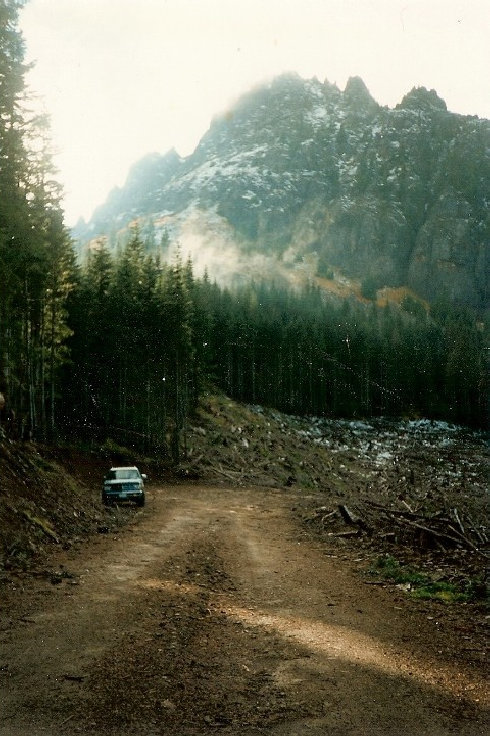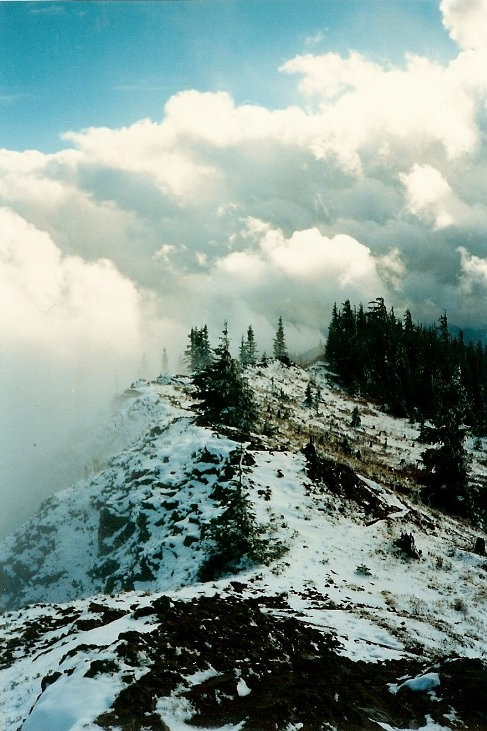 www.willhiteweb.com - Hiking, Climbing and Travel
Kelly Butte has a long history. Kelly Butte was neglected for many years but I'm happy to hear that it has been restored and receiving love. There is even a section of new trail which prevents the hiker from an old class 3 gully that had a rope you needed to climb up. The lookout was once accessed from the north, from the small town of Lester, now abandoned in the Green River Watershed. To get to Kelly Butte today is an easy hike from a high connecting ridgeline.
Kelly Butte
Distance: 1.5+ miles
Elevation Gain: Under 1,000 feet
Summit Elevation: 5,409 feet
Access Rating: 2-3
From Greenwater on Highway 410, continue south a few miles. Turn east on FR 70 and stay on it roughly 7.5 miles. Look for FR 7030 to the left. Follow FR 7030 which climbs out of the valley to a pass and intersection. Once there, turn left onto 7060. Follow the road to the end. Because of logging activities, the road has been blocked at different points over the years. Go as far as you can and park. The distance will never be too far.

Access:
I better explain them. Some of these are from a Search and Rescue training I did in the late 80's. During this exercise, we were searching for a downed airplane. After a 3 day search, parts of an airplane were found down the hill from the old trailhead, below the class 3 section of the old trail. This was my first introduction of the Butte but I didn't get back for a few years before I climbed it.
Pictures: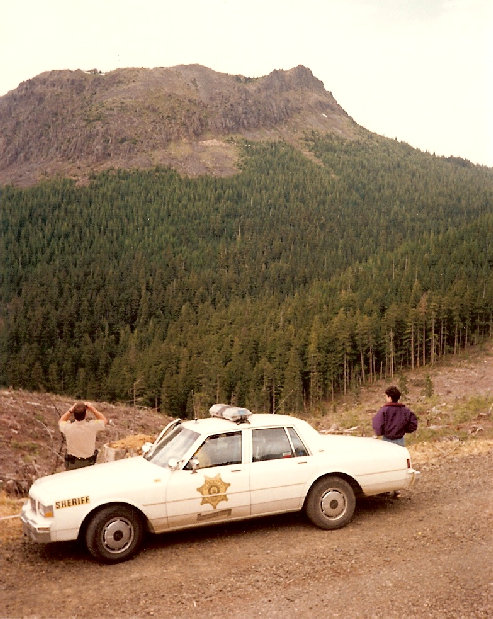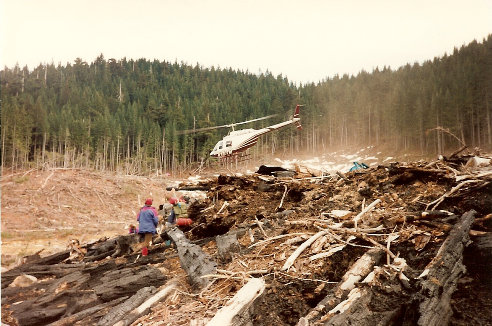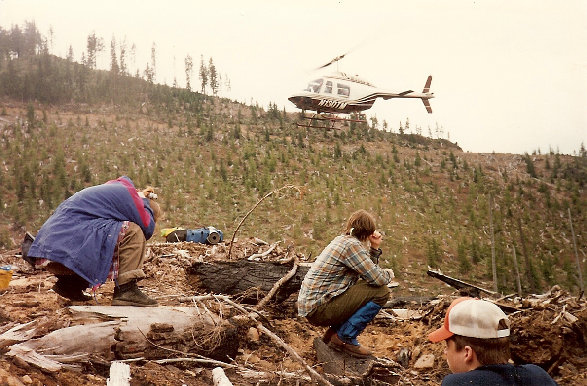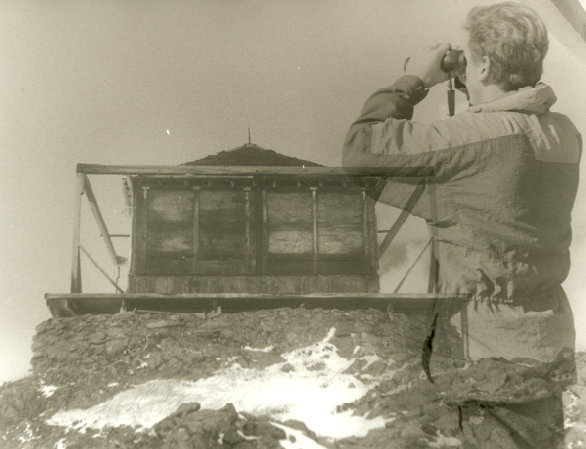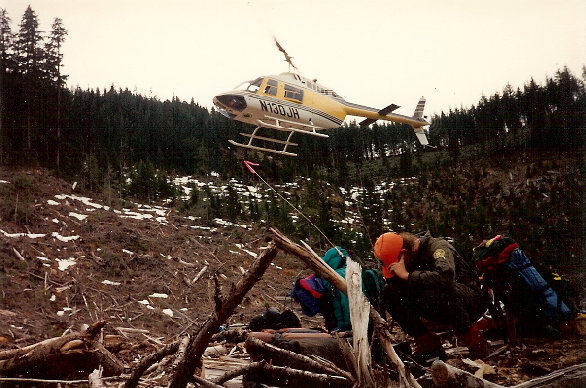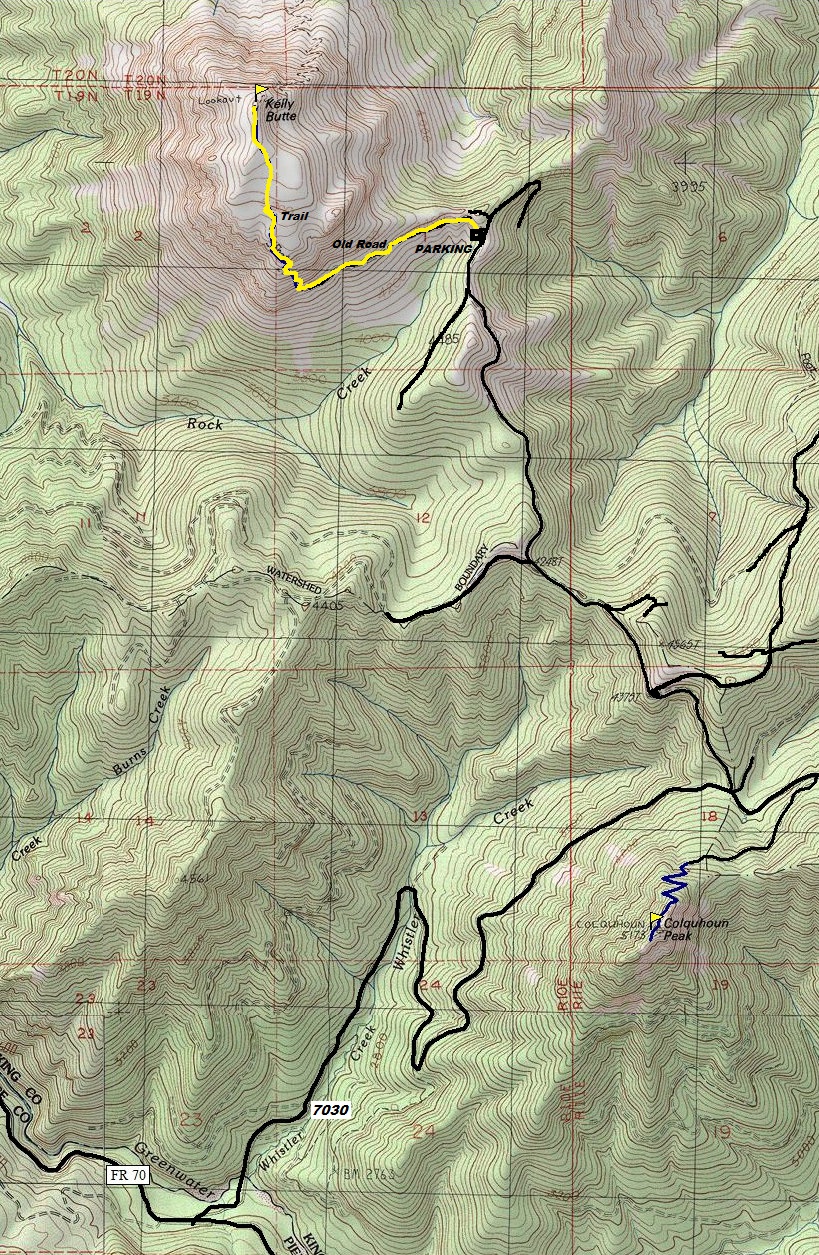 Double exposure with the lookout and me on the lookout viewing out
Follow the old road until you approach the Butte from the south end. Look for a trail on the right. Follow to summit.
Route:
Kelly Butte from the west
Looking at the plane wreckage on the slopes of Kelly Butte
Hold on tight
Air support during the search
The ridge near the summit
Air support during the search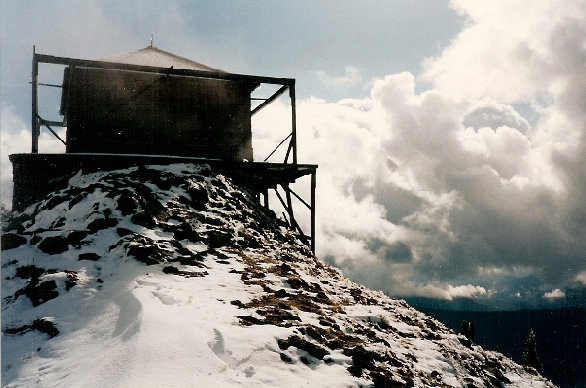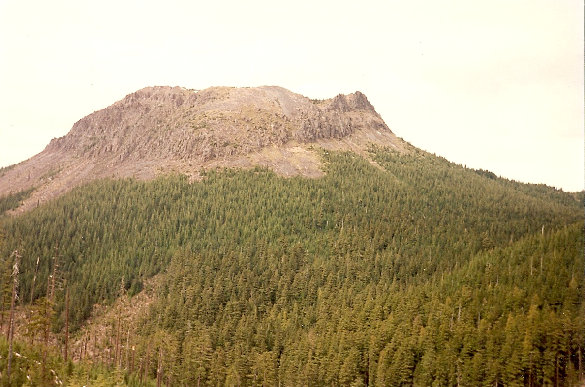 Kelly Butte Lookout
Old Kelly Butte trailhead