If you like to get high and see a fair amount of the mountains in the park, the twisty 45 minute drive from the main park visitors center in Port Angeles up to Hurricane Ridge will not disappoint. In summer, the alpine meadows with snowy distant peaks are right out of Switzerland. The views in the other direction are to the Strait of Juan de Fuca and Vancouver Island in Canada. In winter, the road is plowed for a stunning winter landscape in an otherwise difficult place to reach. There is even a small ski area, one of only three remaining lift operations in the National Parks. Opportunities abound for hiking, climbing, photography as well as a park visitors center, picnic areas and a good chance at seeing wildlife if you arrive early.
Olympic National Park
WillhiteWeb.com
There is no doubt, Olympic National Park is a park you are not going to see much of unless you bring your hiking boots. Few roads enter the park and the roads that do don't go very far. That's what makes the Olympics so fantastic. Luckily for the non-hiking visitor, some of the roads at the edge of the park offer some really unique places to visit. The rest of the entrance roads are just trailheads with maybe a campground. Olympic National Park also includes 73 miles of rugged coastal beaches and rock cliffs. There are few places in the world where you can find a rain forest, rugged mountains with glaciers and ocean beaches all within a few miles. Here are some highlights accessible by car: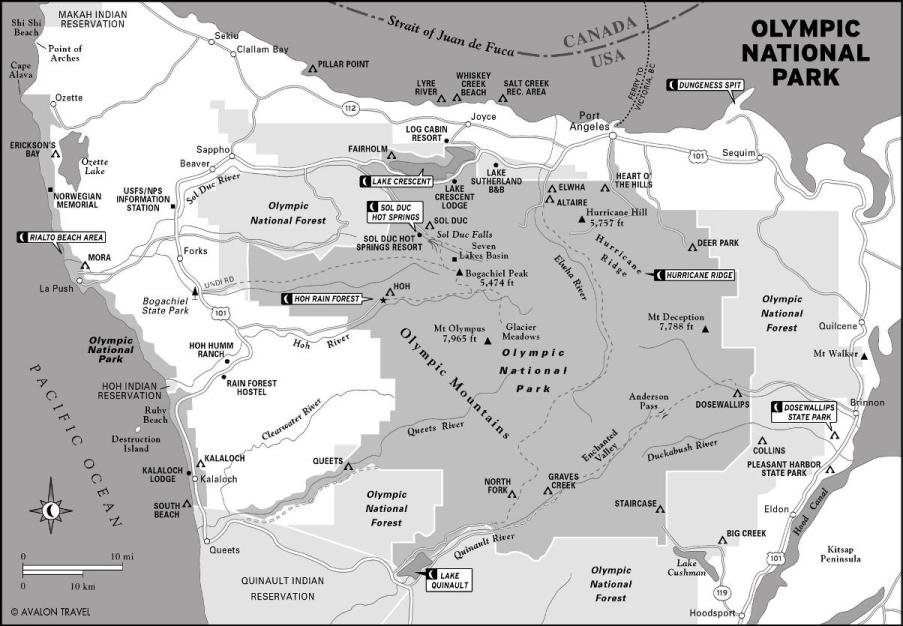 Hurricane Ridge
Lake Quinault
Hoh Rain Forest
Lake Crescent
For a real intimate park experience, visit the Hoh Rain Forest. If you haven't spent much time in this kind of habitat, you're in for a treat. The Hoh is one of the most revered places I hear about if I say I'm from Washington State. Just be prepared, it rains as much as 14 feet per year here! You'll find a visitor center, picnic areas and short nature trails like the Hall of Mosses trail (.8 miles), and the Spruce Nature Trail (1.2 miles). For the adventurous, try the Hoh River trail, which leads 17.3 miles to Glacier Meadows and the Blue Glacier at the base of Mount Olympus, the tallest in the Olympics.
Like the fjords of Norway, Lake Crescent is nestled between steeply rising mountains. The main road parallels along the south shore for 12 miles along this glacially-carved lake affording endless gawking time, especially if stuck behind a slow car. There are many pullouts as well as a few hiking trails to get out of the car and explore.
Sol Duc Hot Springs & Olympic Hot Springs
Visit Lake Crescent if you enjoy blue water with a beautiful backdrop of forested mountains. Also, visit the Lake Quinault Lodge, built in 1926 and visited by President Roosevelt's shortly before he signed the bill creating the park. Similar to the Old Faithful Inn, the lodge has a massive brick fireplace and wood ambiance of the grand old days.
Sol Duc Hot Springs offers three Mineral Hot Spring soaking pools and one freshwater pool. It is commercialized but very large and accessible. Olympic Hot Springs is much smaller tucked away in a forest, is free but requires a few miles of hiking to reach.
Washington Coast Section of Olympic National Park
Just like the majority of Olympic National Park in the interior, you'll have to do a bit of hiking to really see this section. After a visit to Forks...and any "Twilight" sights they may be peddling, you can drive twenty minutes west to Rialto Beach. This is one of the few car accessible beaches in the park. Rialto is a beautiful beach but don't count on sunshine or warmth! Below are some hiking trips with pictures and maps from my early days exploring the coastline.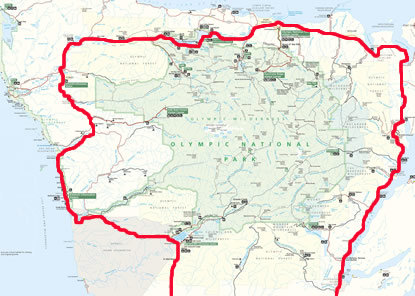 Lake Quinault
Hiking the High Divide trail
Hurricane Hill in winter with Mt. Olympus in distance
Olympus from Observation Point area
Inside the Lake Quinault Lodge
U.S. Highway 101 is used to access all points inside the park
Hurricane Ridge visitors center picnic area
Point of the Arches
Worlds Largest Western Hemlock, near Enchanted Valley
Enchanted Valley Shelter
Camping below moss covered trees
The road up from Port Angeles to Hurricane Ridge
Signs on Hurricane Ridge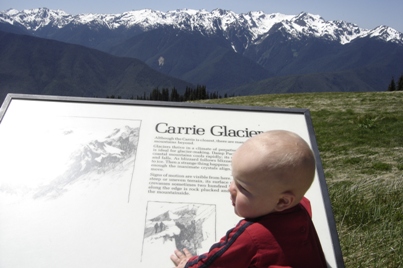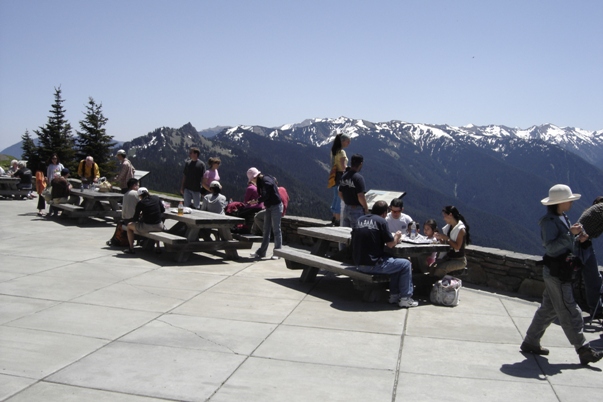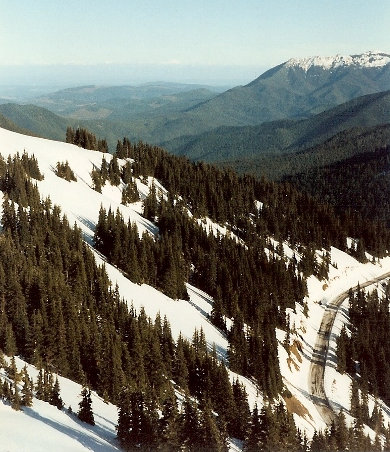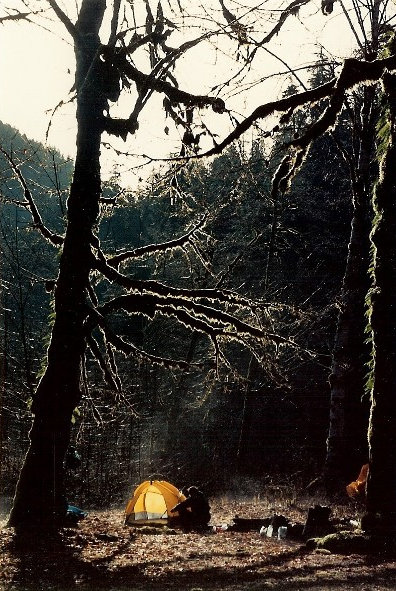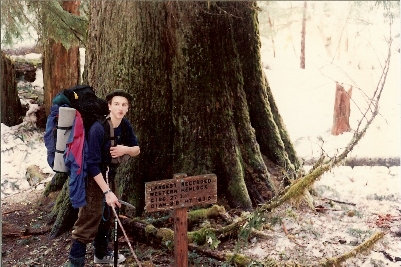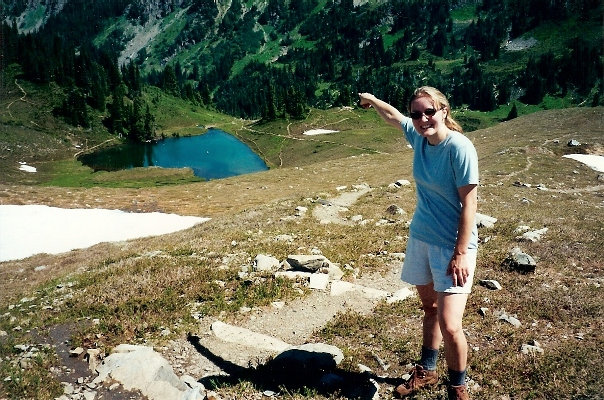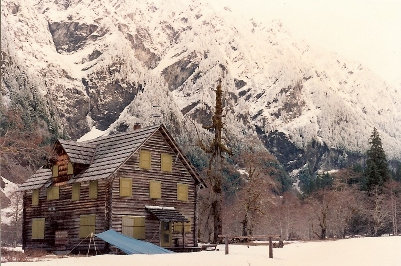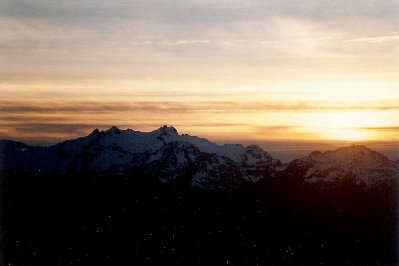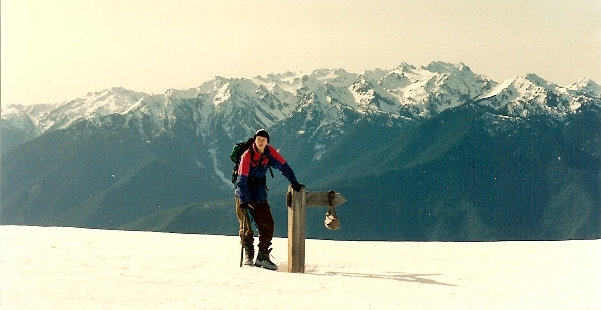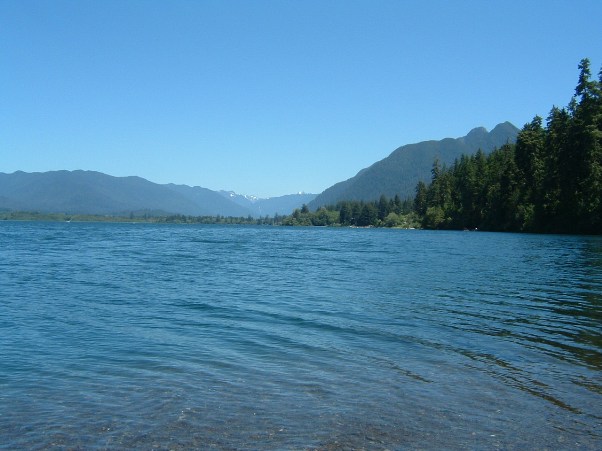 Deer Park Road
Deer Park Road is around 10 miles west of Hurricane Ridge and offers some excellent views as well as hiking trails and a campground.
Enchanted Valley
Deer Park Road is around 10 miles west of Hurricane Ridge and offers some excellent views as well as hiking trails and a campground.
High Divide
The High Divide Trail often makes the top 20 hikes list in the United States.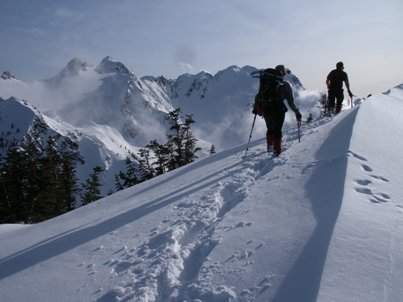 Winter Mountaineering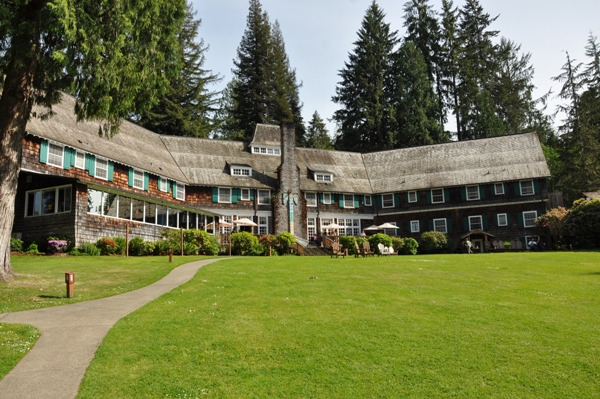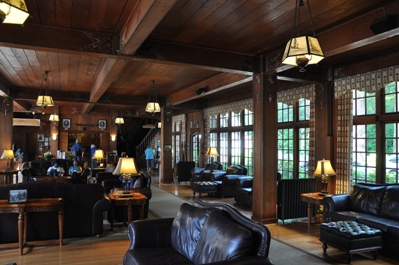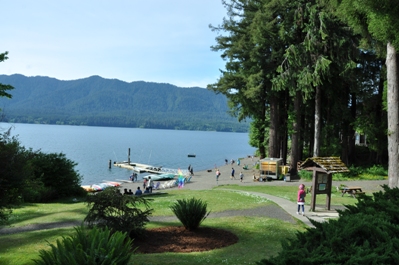 Waterfront at the Lake Quinault Lodge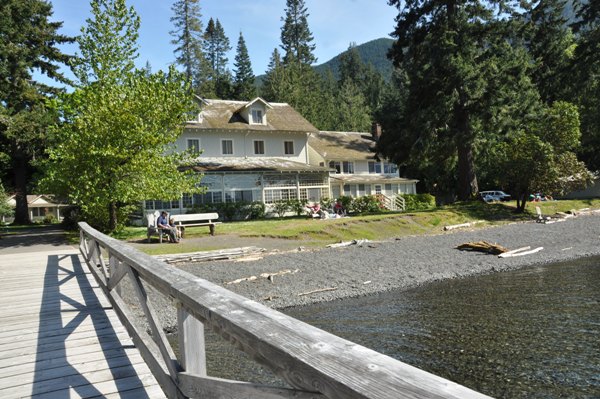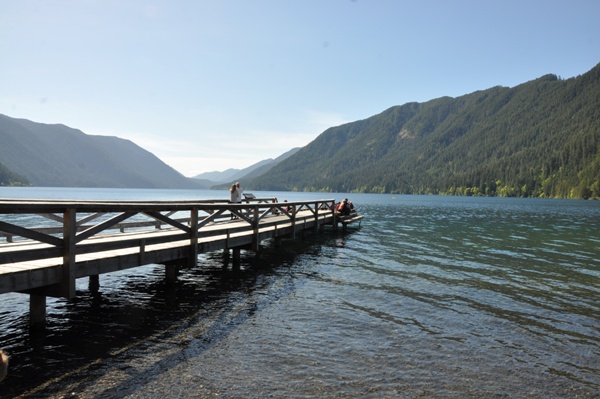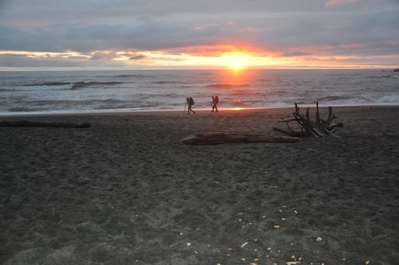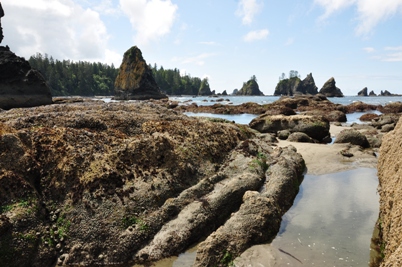 Lake Quinault Lodge
Lake Crescent Lodge
Lake Crescent
Backpacking Shi Shi Beach