From Highway 101 in Port Angeles, follow signs to Olympic National Park. Signs will take you up approximately 17 miles from the Port Angeles Ranger Station. As you reach Hurricane Ridge, just before the parking lot, is a dirt road to the south. This is the Obstruction Point road. If the gate is open, you can drive the 7.8 miles to the end of the road to the Obstruction Point parking area. The park describes the road as gravel, narrow, winding mountain road, steep in places
WillhiteWeb.com - Hiking, Climbing and Travel
Hurricane Ridge to Obstruction Point
This traverse from Hurricane Ridge has several highpoints and can be hiked or done by snowshoe. In the few months of late summer, you can drive the Obstruction Point Road below the traverse, making the peaks even easier. Most of the route is above tree line making for good times the entire time.
Distance: Very little to 10 miles one way
Summit Elevations: 5,567 feet to 6,450 feet
Elevation Gain: Up to 3,000 feet for all
Access: Paved
Route:
Access:
The road is open July 1 – October 2 weather permitting. Between October 3 to October 16, the road may close to overnight parking at any time, or may close for the season at any time. Hiking here after it is closed but before there is snow is possible in late October. These pictures are on a rare snow-free November 9th! Spring would also be nice. Obstruction Point is and easy walk up from the end of the road or a sweet endpoint from the visitors center. The next highest point on the ridgeline is Eagle Point, another easy walk up. Steeple Rock is probably the most challenging highpoint as it is a class 3 scramble. Do them all or pick ones that look the most fun to you, this place is great.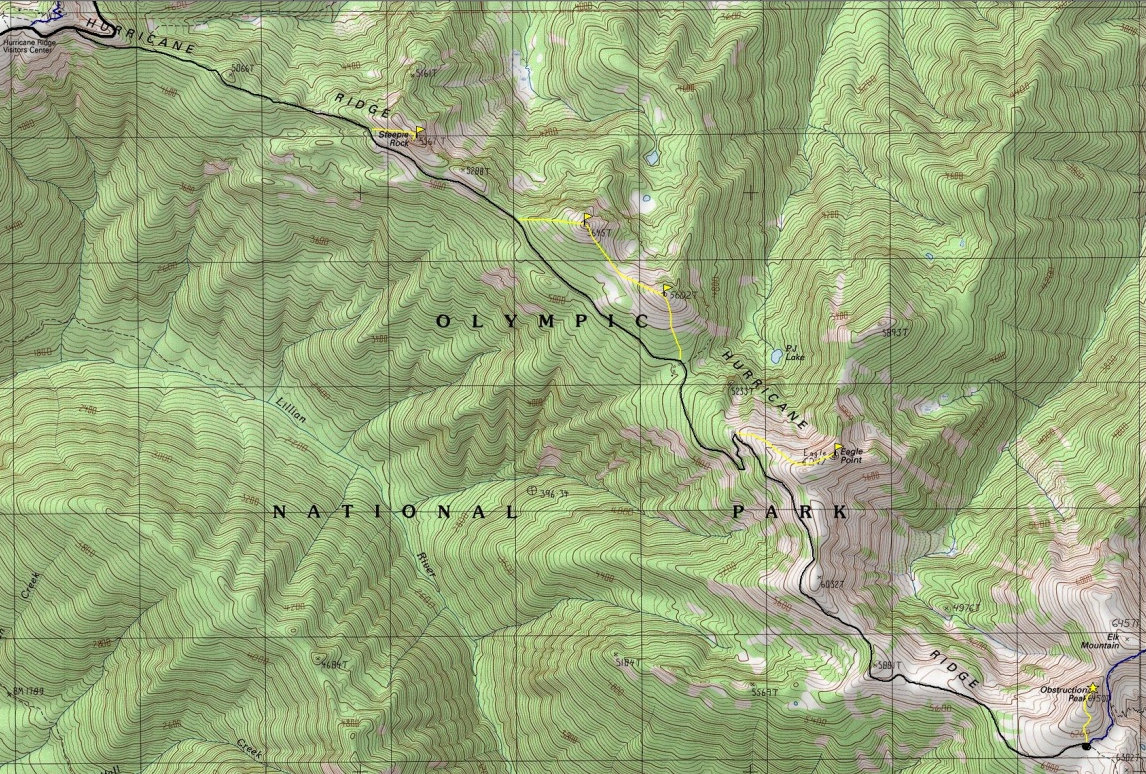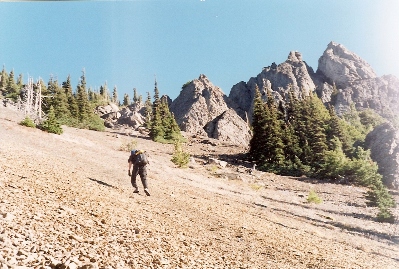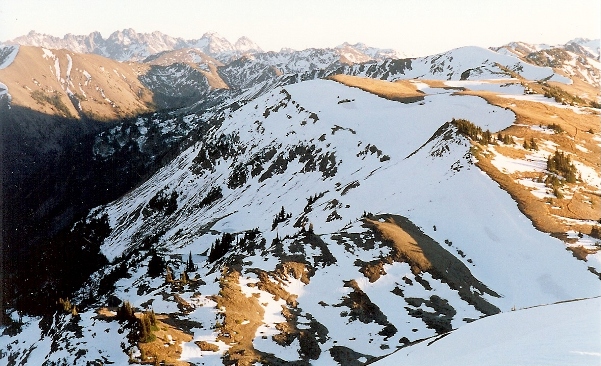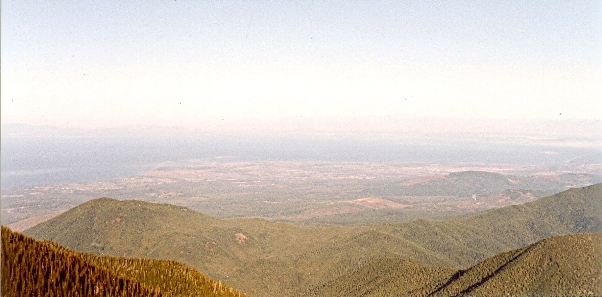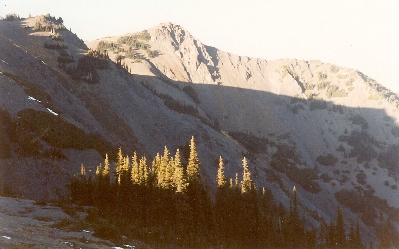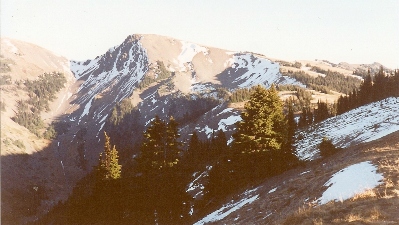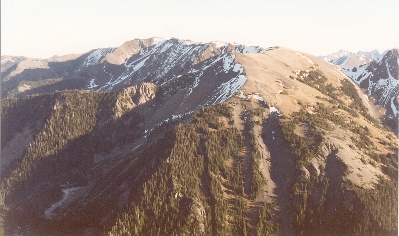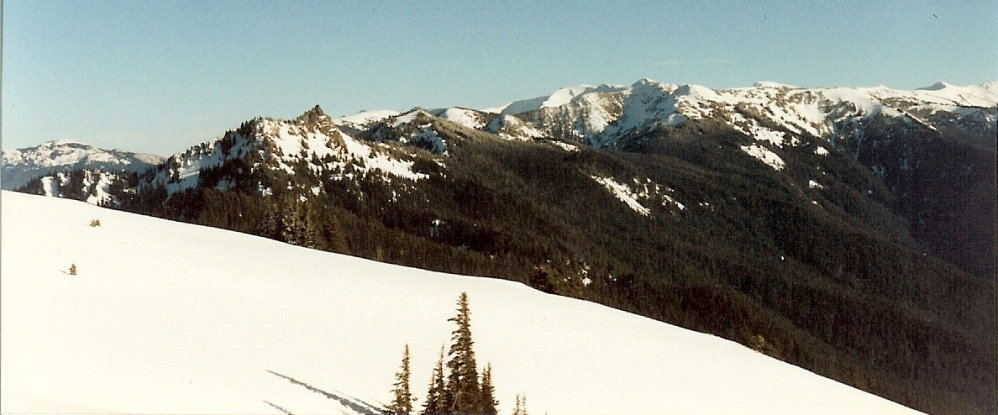 Steeple Rock
Eagle Point
Obstruction Peak
Steeple Rock
Eagle Point
Obstruction Peak
5645
5645
5602
South Arm of Hurricane Ridge from the Visitors Center area in winter
South Arm of Hurricane Ridge from the Visitors Center area in summer
Looking out to Squim and the Strait of Juan de Fuca
East face of Eagle Point from the south
Obstruction Peak
Climbing up to Steeple Rock from the roadway
Elk Mountain from Eagle Point
Looking south from Obstruction Peak (I think)