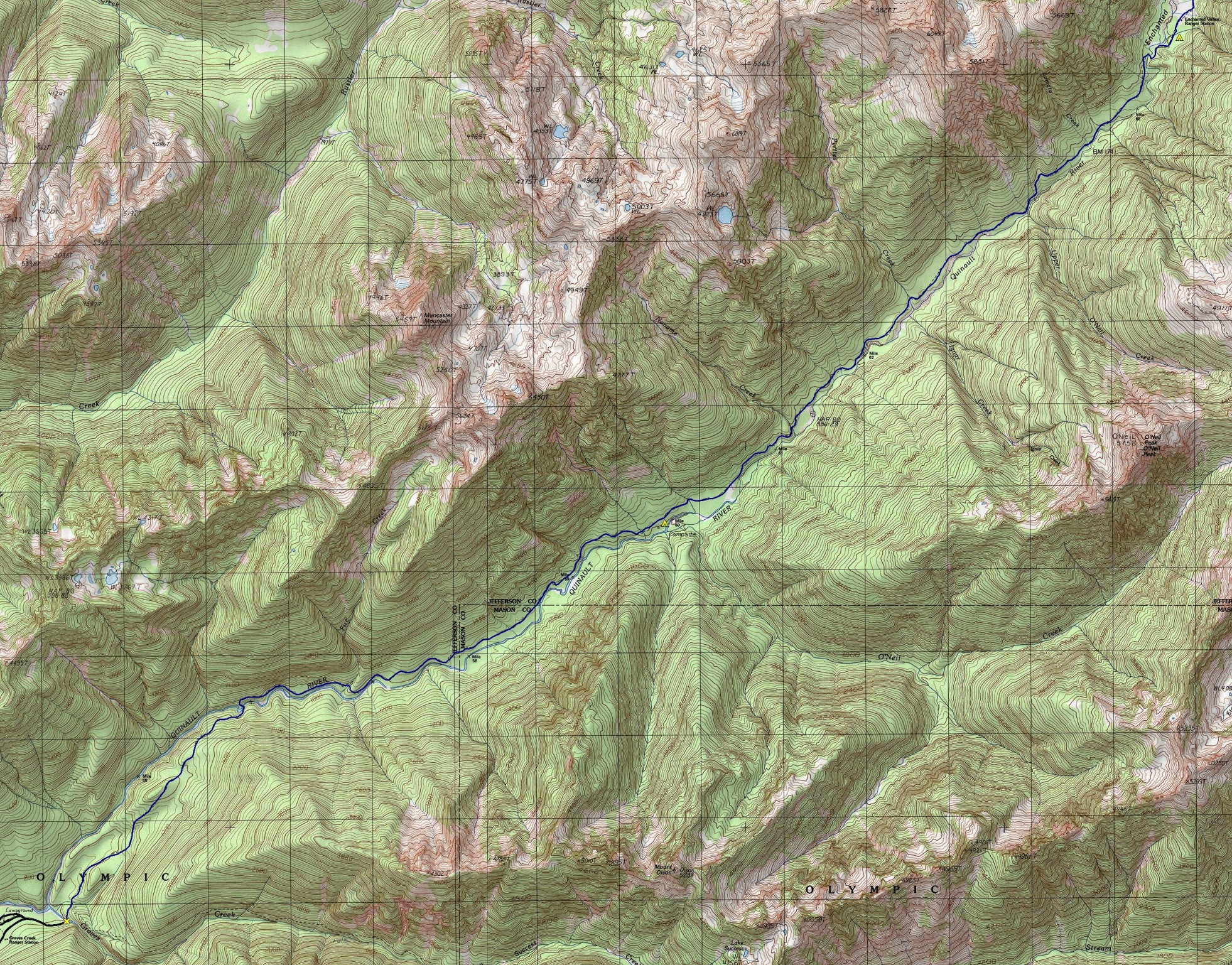 From Highway 101 take the South Shore Road to its end and then follow the signs to Graves Creek Campground, 17 miles up the gravel road.
WillhiteWeb.com - Hiking, Climbing and Travel
Enchanted Valley - Olympic National Park
Enchanted Valley is one of the top 3 destinations for anyone wanting to experience the best of the Olympic Mountains. Sometimes called the "Valley of 10,000 Waterfalls", I certainly witnessed a lot of waterfalls and avalanches crashing down into the valley. Something about hiking into this one mile long deep valley far into the Olympic Wilderness gave it an almost expedition feel to it. Probably because we were young, spending our high school spring break there, we really felt we had penetrated somewhere wild. If the 13 miles into the valley isn't enough, you can continue on toward Anderson Pass where the dramatic scenery continues. In summer, you can find all sorts of people here from all around the world.
Distance: 13 miles
Elevation Gain: 1,500+ feet
Access: Good Gravel
Things to note:
Access:
Most of the falls are visible in spring and early summer only because of snowmelt and spring rainfall. Bears are common in this area. The park service recommends bear canisters for the entire trail. Bear wires are located at O'Neil Creek, Pyrites Creek and Enchanted Valley. Campsites are at Pony Bridge, O'Neil Creek, Pyrites Creek and Enchanted Valley. Pit toilets are available at O'Neil Creek and Enchanted Valley.
The Enchanted Valley Chalet is a backcountry lodge was built in 1930 for the Olympic Recreation Company. It was a popular destination for hikers and horse tours through the 1940s. It was placed on the National Register of Historic Places in 2007.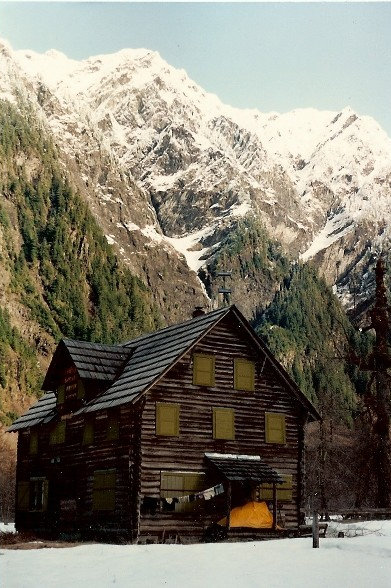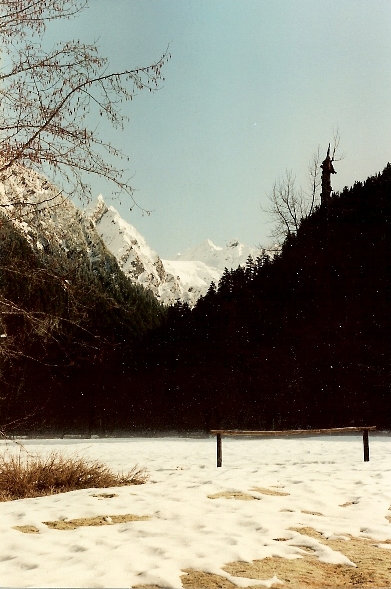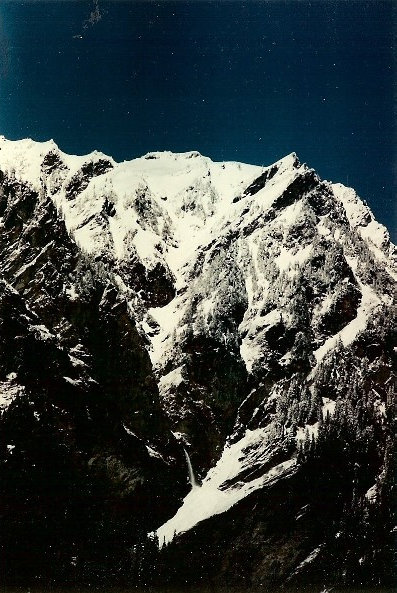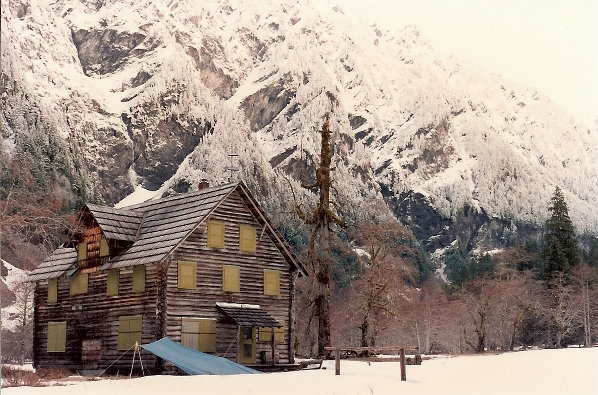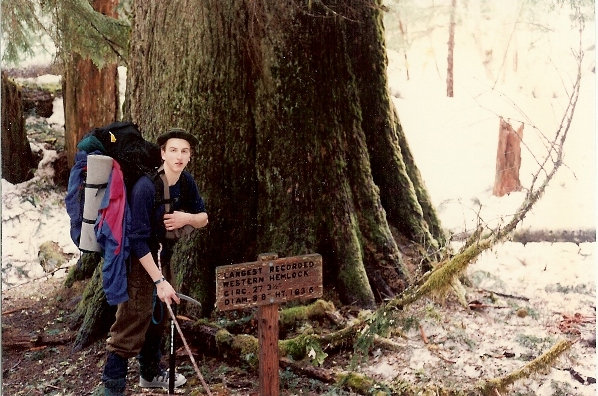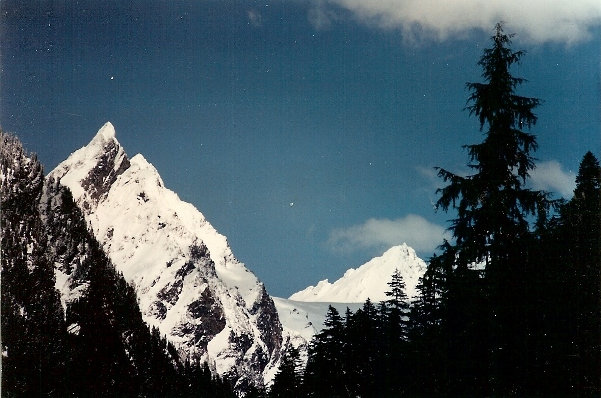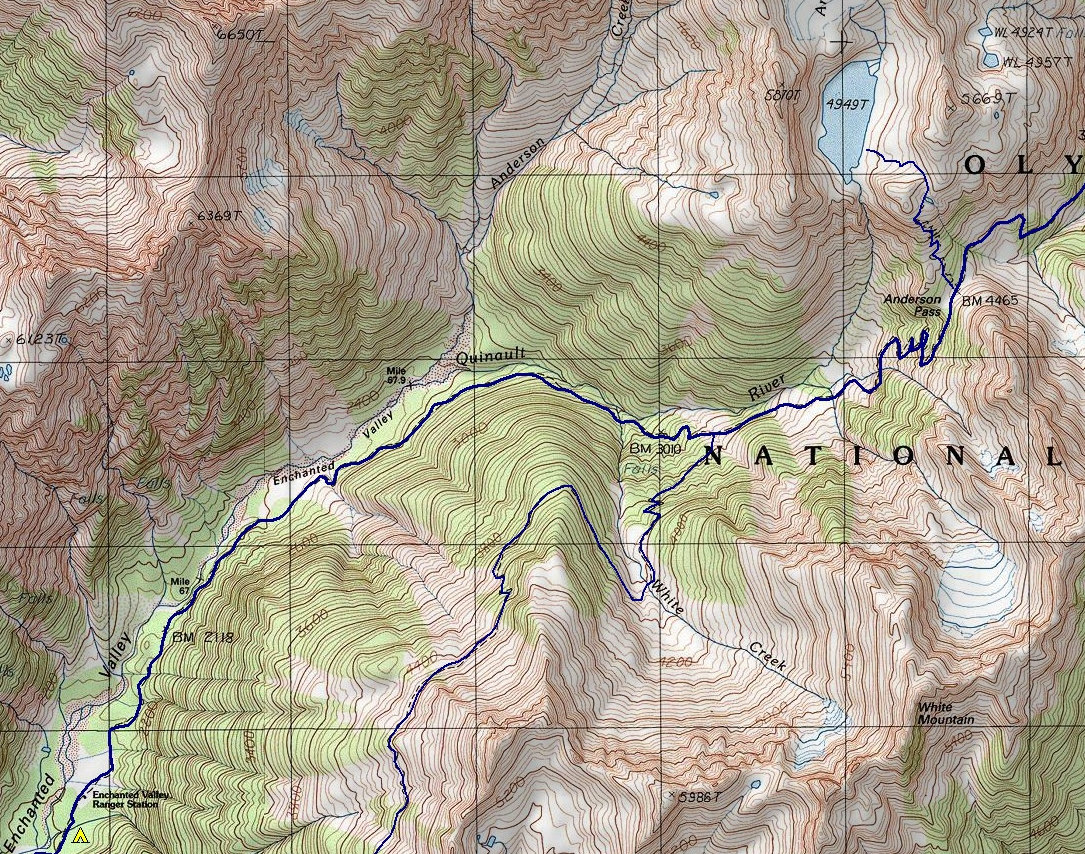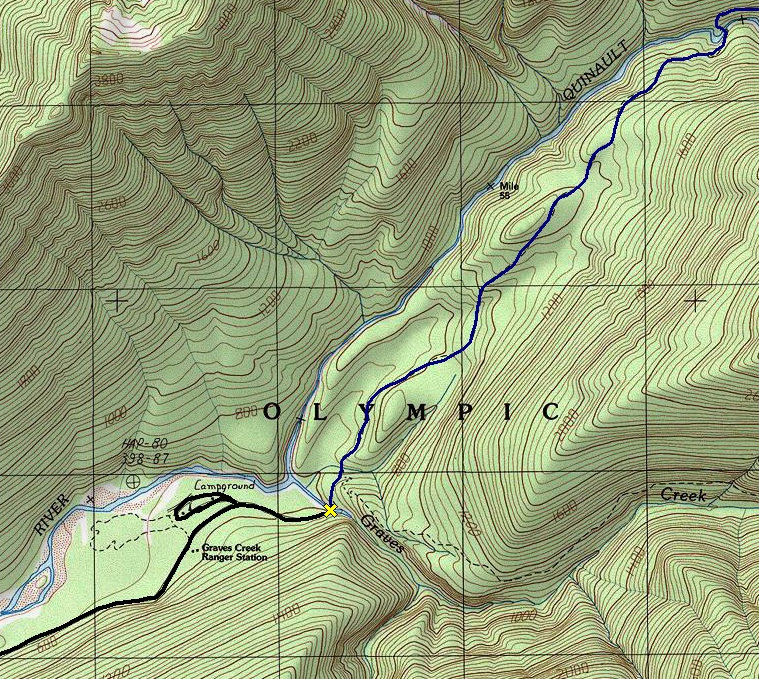 WillhiteWeb.com - Hiking, Climbing and Travel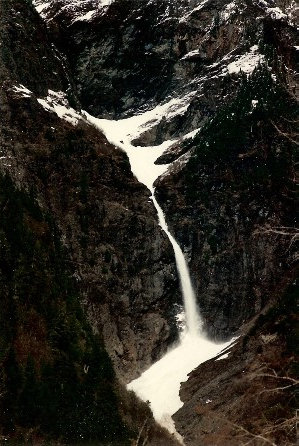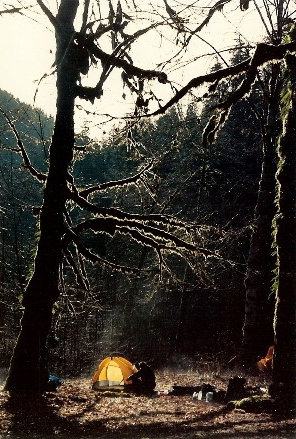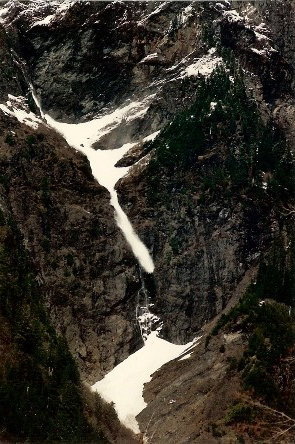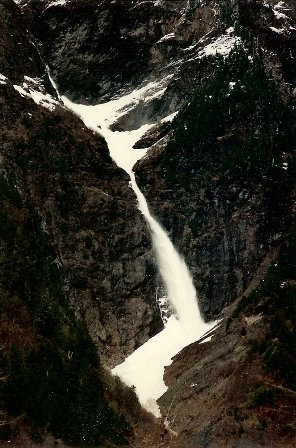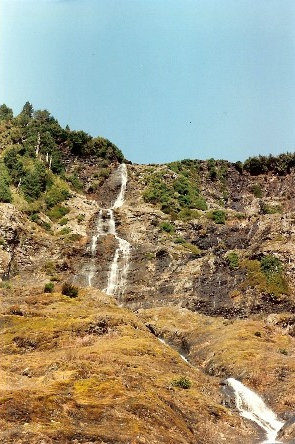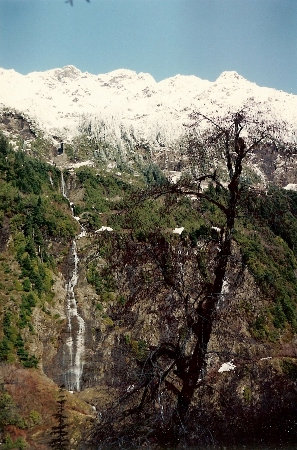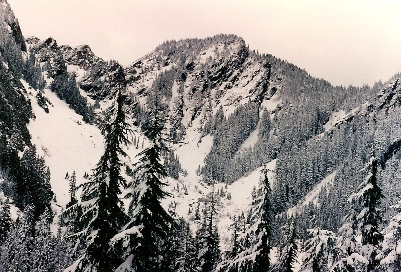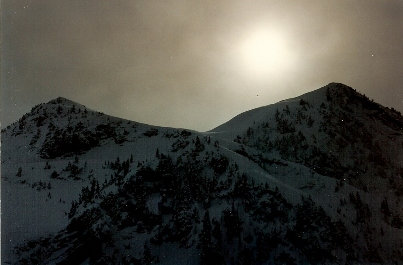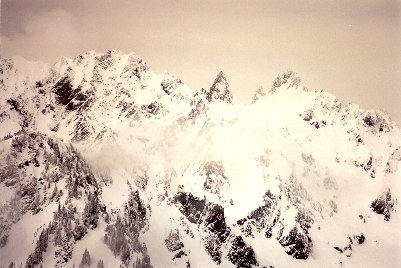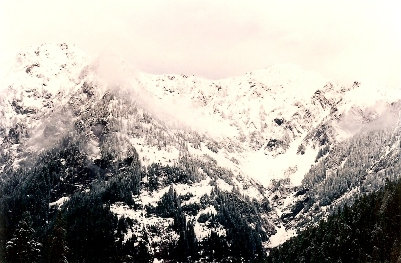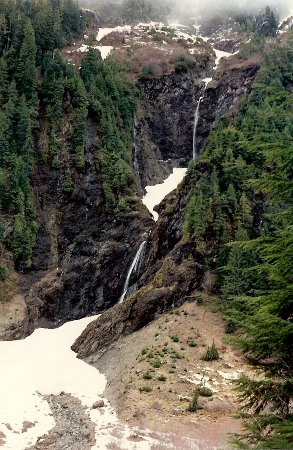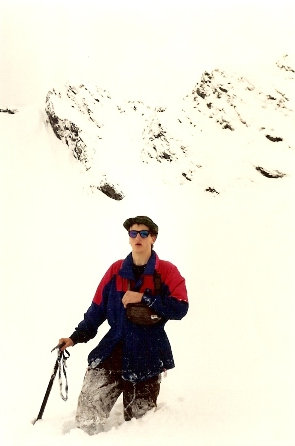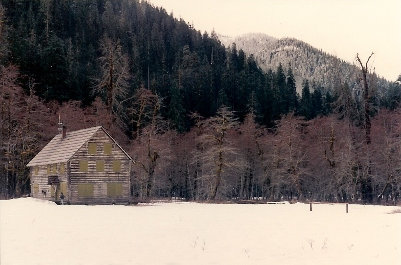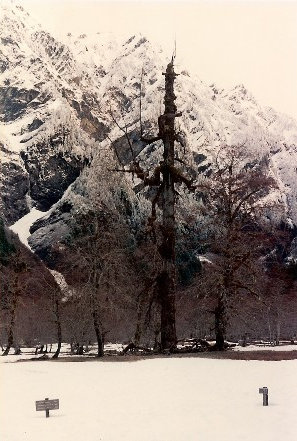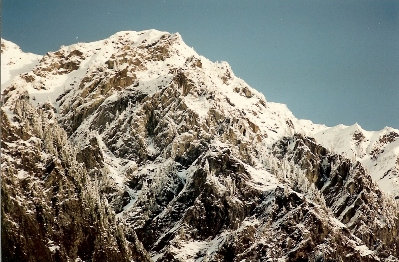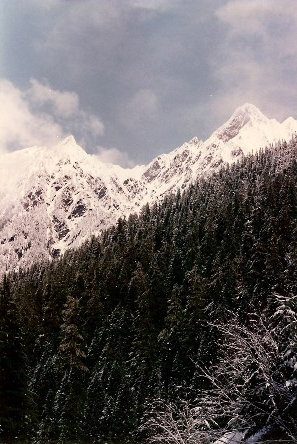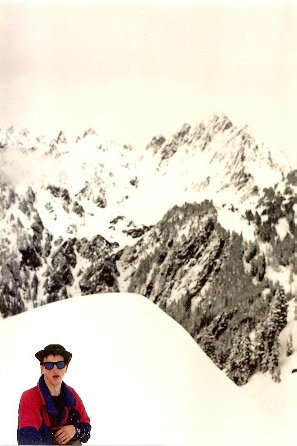 Map showing the trail beyond Enchanted Valley to Anderson Pass
Map showing the Graves Creek trailhead area
Enchanted Valley Chalet with my tent on the porch (early 90's)
Enchanted Valley Chalet
Up valley from the chalet
As you head beyond the valley to Anderson Pass is the Largest Recorded Western Hemlock
Mountains above the valley
Looking toward Anderson Pass from the valley
Every hour or so was an avalanche dropping over this cliff
Views from the valley
Views from the valley
Camping at O'Neal Creek
Waterfalls
Waterfalls
Waterfalls
In a bowl below Mt. La Crosse and White Mountain
Mount Anderson in the distance
West Peak
Anderson Pass on right
Enchanted Valley Chalet
Lower cliffs of Chimney Peak