Spruce Railroad Trail
Social media has broadcast this trail as one of the top 10 in Washington so it gets lots of visitors. The trail follows an old railway line for most of its length making it great for biking or just easy walking. In the future, the path will be paved making it even easier. The trail will keep road bikers from traveling Highway 101 on the south side of the lake, one of the most dangerous biking routes in Washington with no shoulders and distracted drivers gawking at the views. This trail is also part of the Olympic Discovery Trail, a planned 126 mile route going from Port Townsend to La Push. The trail currently has two sections that go around tunnels but the rest of the trail is fairly smooth, with the occasional root or rocky landslide section. Once paved and the tunnels are reopened, this will be one of the most scenic family friendly bike rides in the United States. Right now, more people hike the trail than bike it.
Elevation: 600 feet
Distance: 4 miles, or more or less
Elevation Gain: 200 feet
Access: Paved
Washington Biking
Route
The trail starts out having to go up and over some private homes along the lake. After this short section of uphill, it drops back down and follows the lakeshore. At about a mile is the first tunnel detour where the trail must skirt the lake to get around cliffs. This detour required building a bridge over the Devils Punchbowl, a very popular photograph spot. Continue on for great views all the way to the next tunnel. The second tunnel is easy to access on the backside and creeps the kids out. Views across the lake to Barnes Point, the historic Lake Crescent Lodge and Storm King Mountain towering above are fantastic. The last mile or so of trail starts climbing above and away from the lake and passes through scenic forest. This section is paved and at 4 miles is the Western Trailhead, but the trail keeps going west in route to the Pacific Ocean.
Access
From Port Angeles, take Hwy 101 west for 17 miles to Olympic National Park. Turn right onto East Beach Road. Follow this for around three miles and turn left onto Boundary Creek Road. Within a mile you will hit the eastern trailhead. A toilet is available and there are no fees. For the Western Trailhead, take Hwy. 101 along the south shoreline to the west end and turn right on the Camp David Junior Road. Follow to the end of the road where you should see the trail above the road.
History
This railroad was used to haul Sitka spruce trees from the coastal area to the mills during WWI. The Spruce wood was highly desired in the manufacturing of aircraft.
Paving
Inquire the NPS about paving which will temporary close the trail during parts of 2016 to 2018.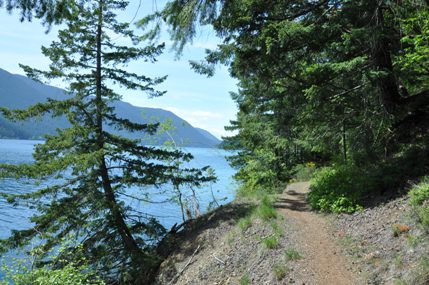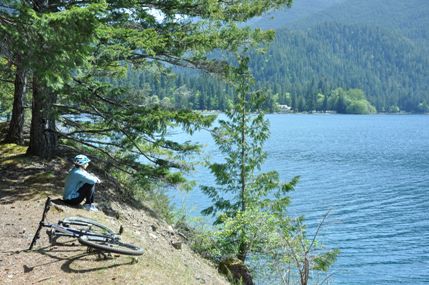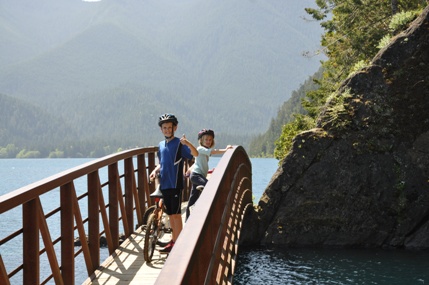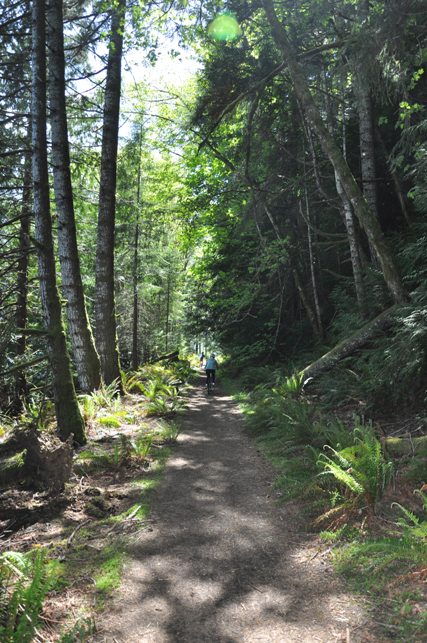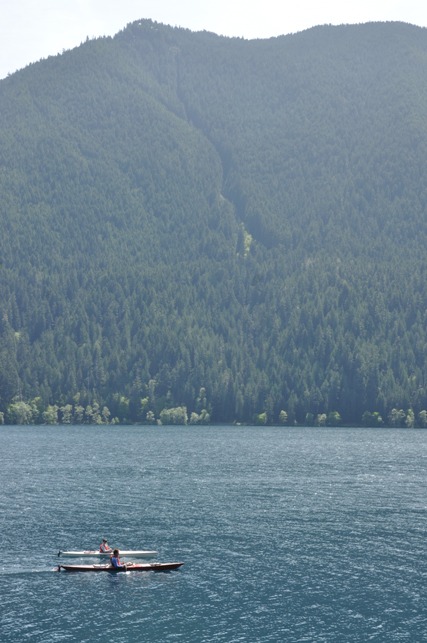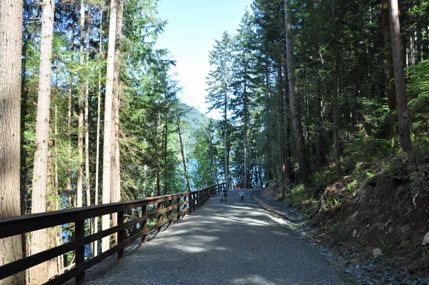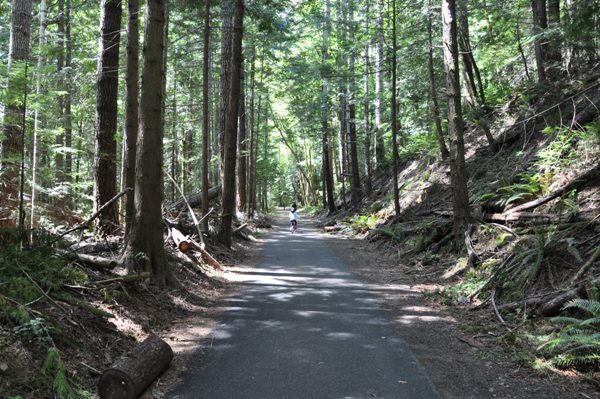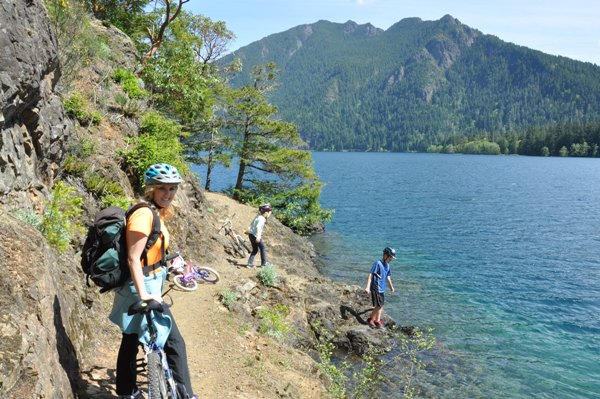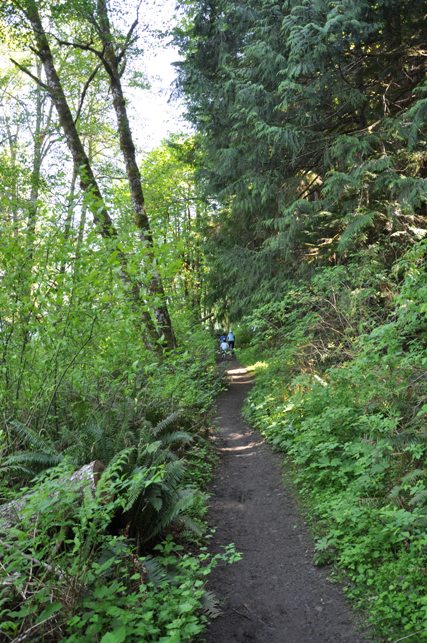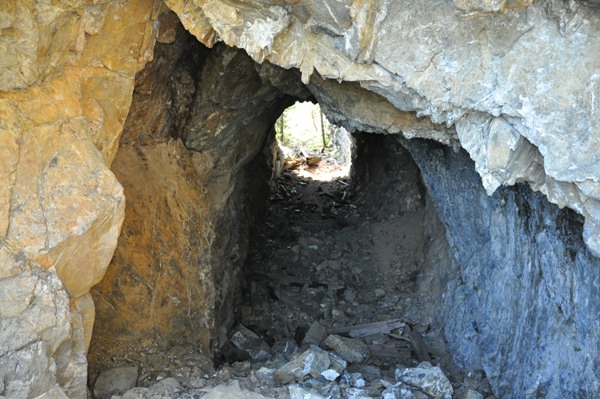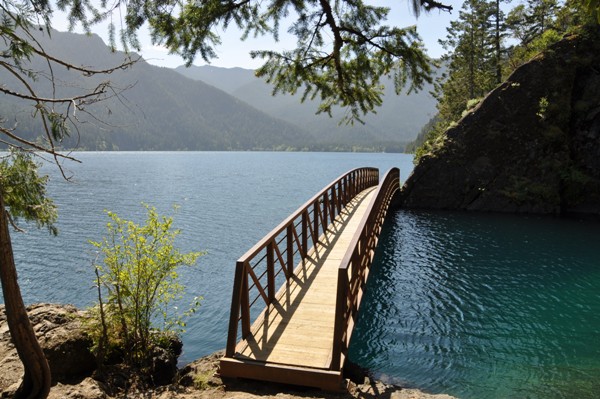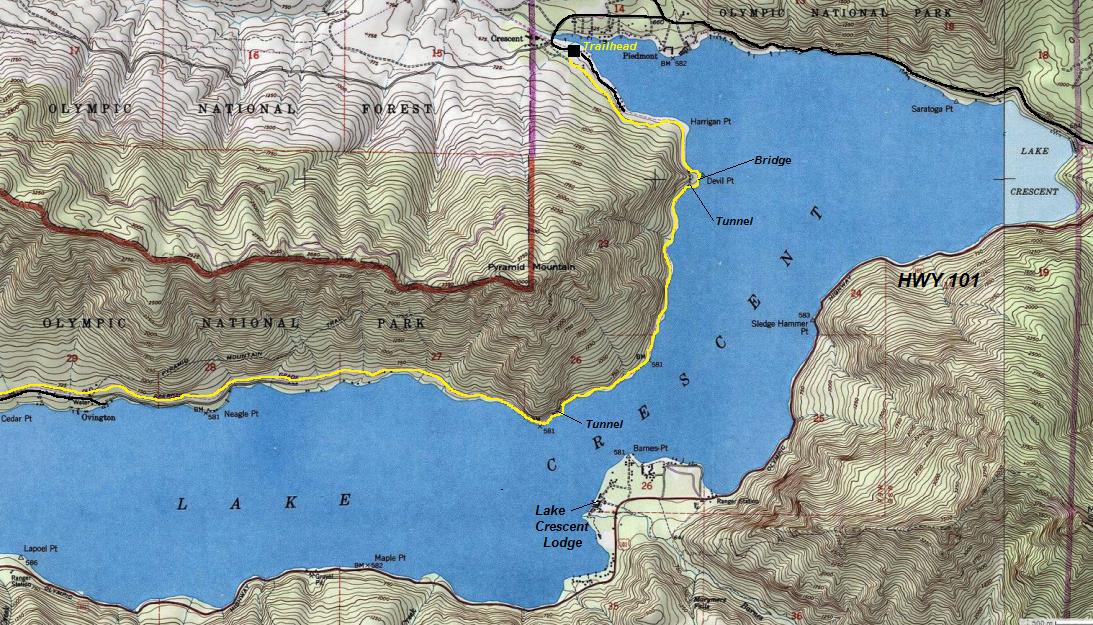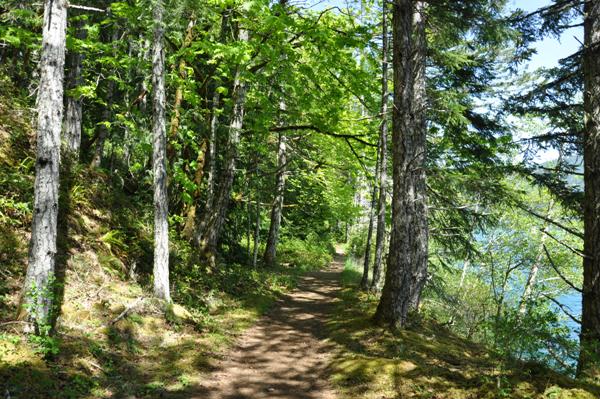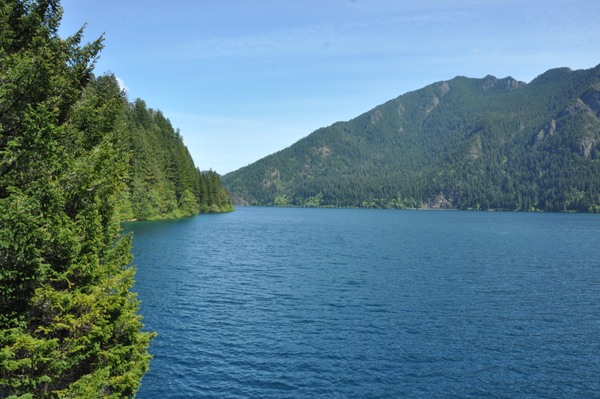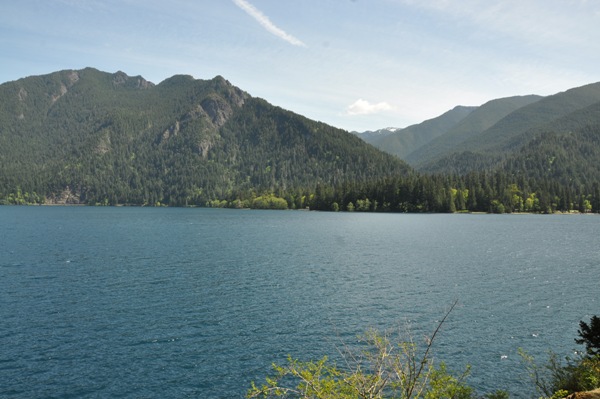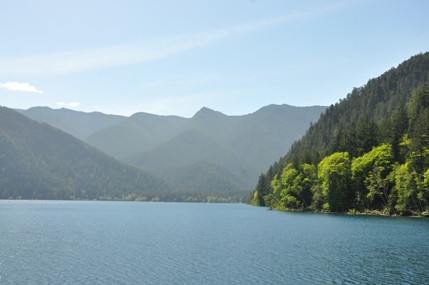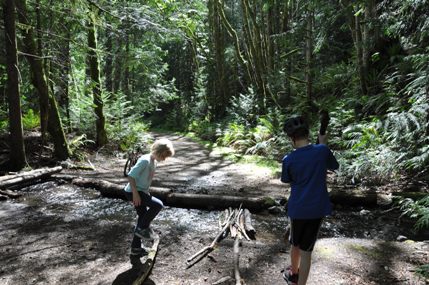 Section near the trailhead going above the beach houses
Second railroad tunnel
Trail around the tunnel
Barnes Point and Storm King Mountain
Trail near the west trailhead
Looking south from Devil Point
Creek crossing