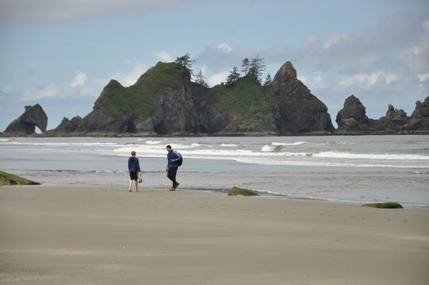 Point of the Arches
WillhiteWeb.com
For a real hiking or camping experience on the remote Washington coastline, take a hike out to Shi Shi Beach. There is much to explore in the area including some of the highest cliffs and best sea stacks along the coastline. There are even some historic WW2 bunkers that are there but difficult to find. In times past, this area was a real nightmare for parking and hiking. Today, the parking is much better (see requirements) and the trail has been improved a lot. Expect to see lots of people so have fun with it, you'll see groups doing yoga to groups in their pajamas.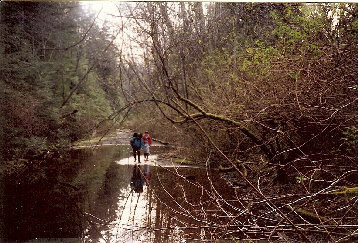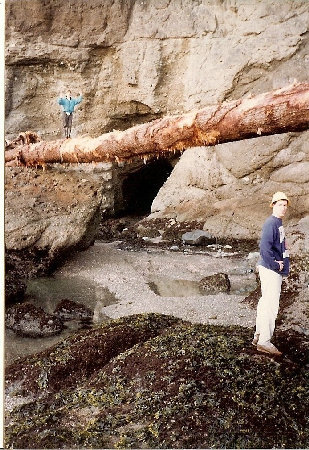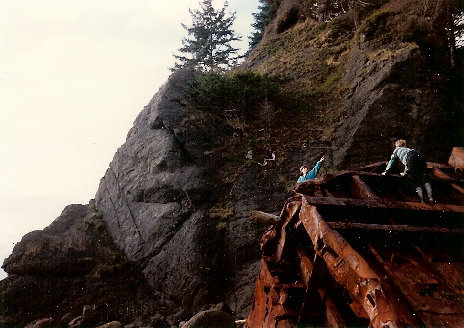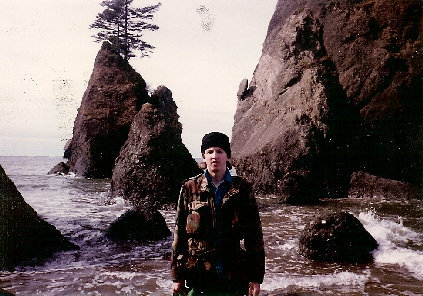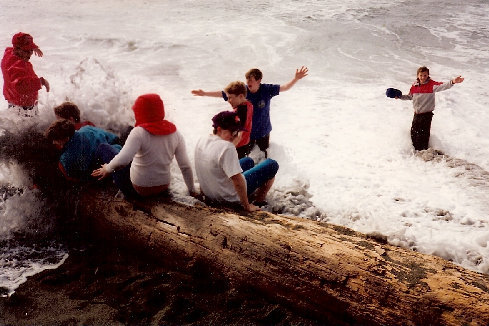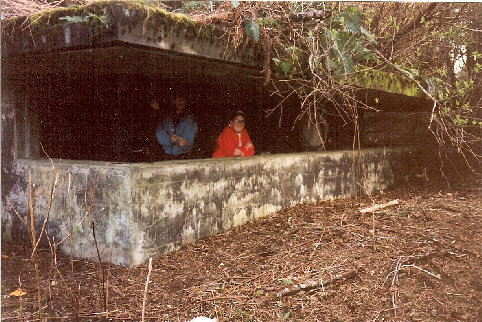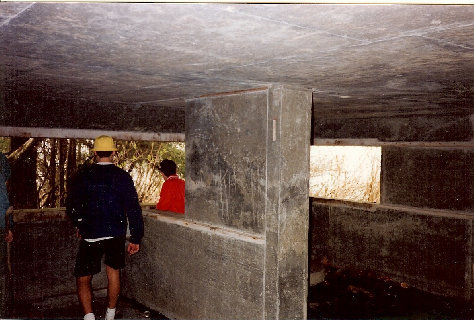 Shipwreck
Sneeker wave
Big driftwood
Looking north toward Cape Flattery
The old trail
The bunkers
Inside the bunkers
Me as a boy scout ready for nightly war games or maybe I always dressed this way.
The first mile of trail is new with bridges and boardwalks, taking hikers past some of the worst puddles. The second mile is still on the old trail (road) which is notorious for its muddy puddles. There are lots of side trails to avoid the puddles but depending on the season, you may want to bring some rubber boots for this section. Once you drop down to the beach, you will find lots of camping in the trees (bad weather camps) and plenty of spots out on the beach. Hike a mile down the beach for more good wooded camps at Petroleum Creek. Other camps exist beyond as you get closer to Point of the Arches. During busy times, you will find people camping above high tide the entire length of the 2 miles of beach. Water can be filtered at several creeks but be aware it will have a strange color to it from a type of leaf in the water.
Route
Years ago, right when you arrived in the National Park, right before dropping down to the beach, you had this view, now it is blocked by trees that have grown up
You must get a permit to camp from the National Park Service, not needed for dayhiking. If overnight, you are required to have bear canisters for your food (available for nominal fee by park service). You must purchase a Makah Recreation Access Permit for your vehicle. If parking overnight, you can't park in the day-use parking but must park in the private paid parking offered by homeowners just before the trailhead.
Some Requirements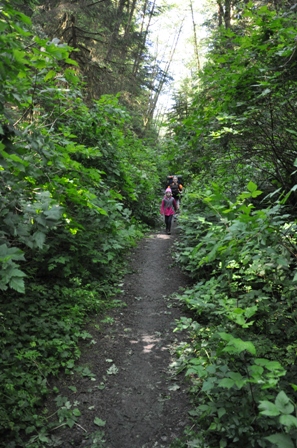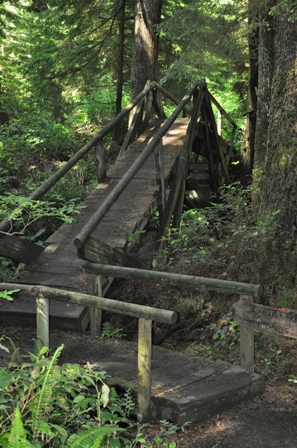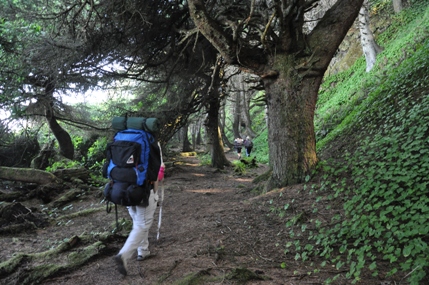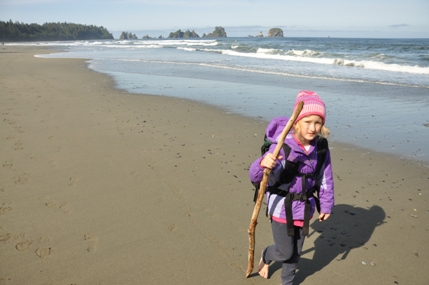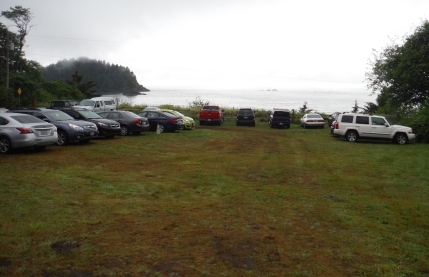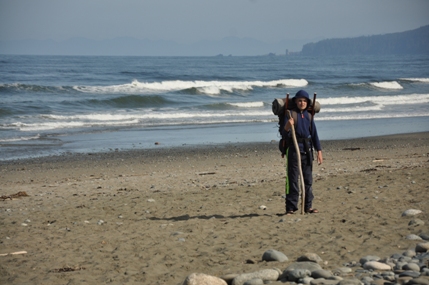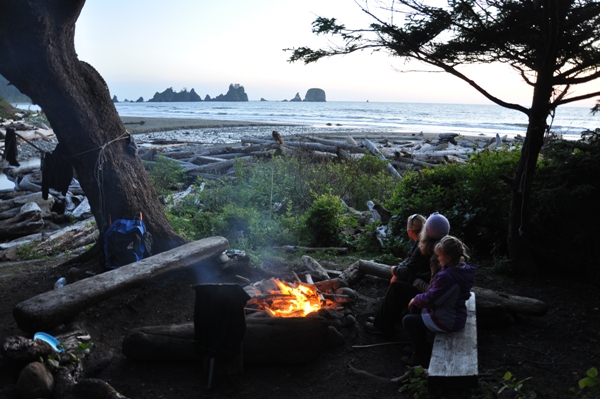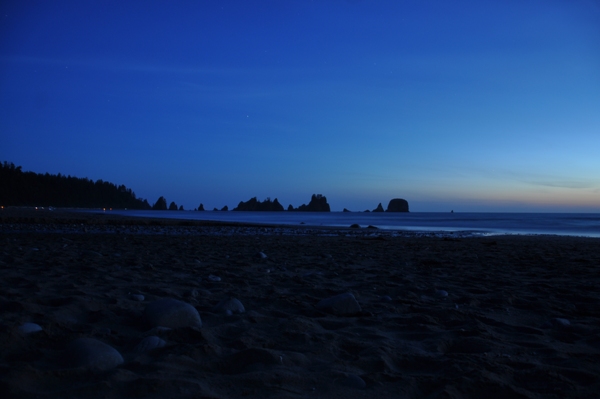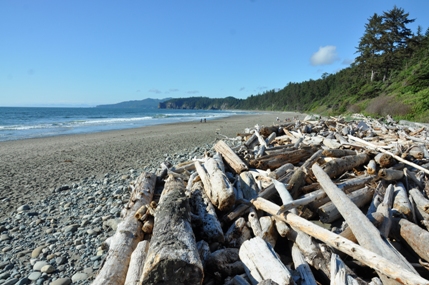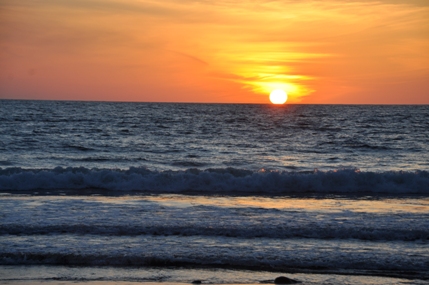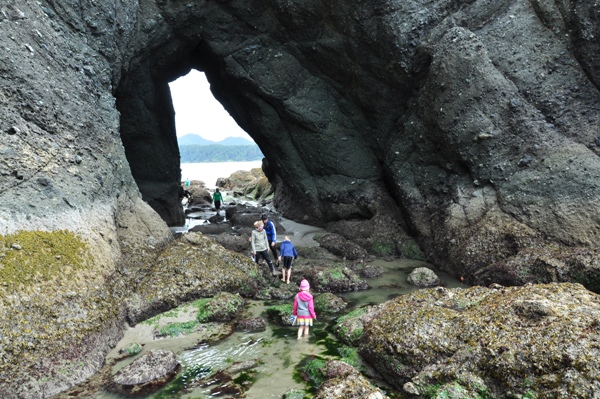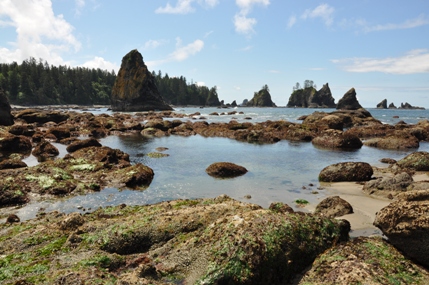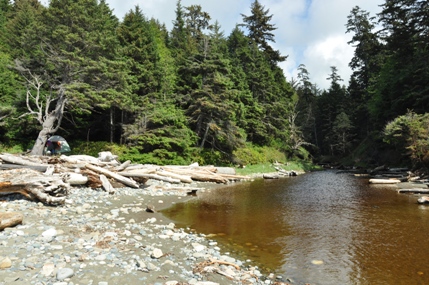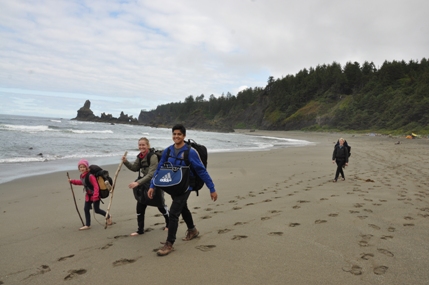 Below: Old Pictures From Boy Scout Trips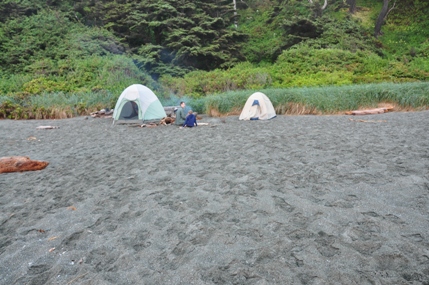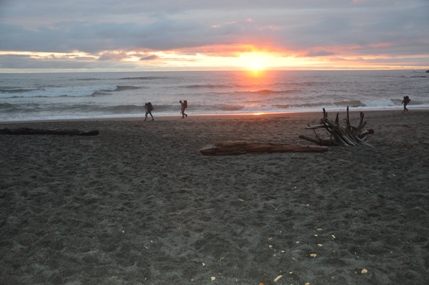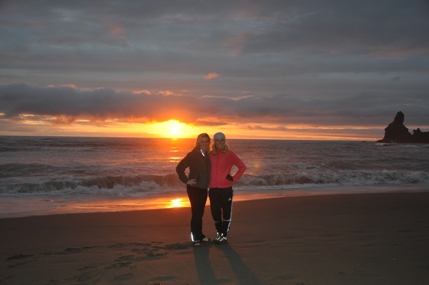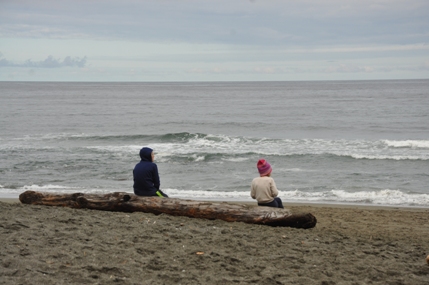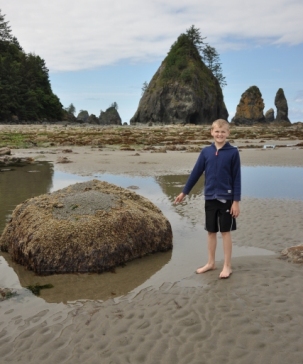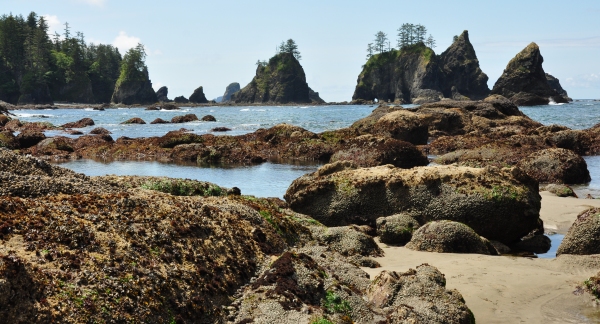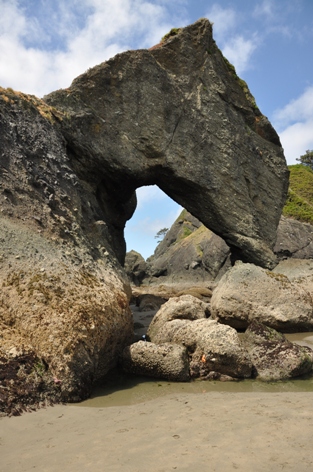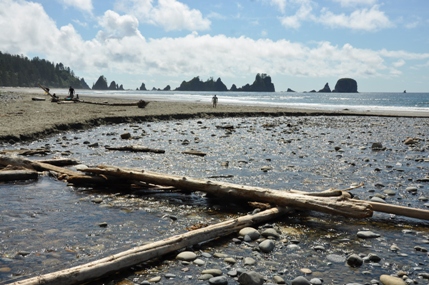 First forested camps at the beach
Private parking area 3/4 mile from the trailhead
Nice part of the trail
Big bridge
Above & below: Campsite at Petroleum Creek
Late evening shot with distant campfires on the beach
Exploring the arches at low tide
Petroleum Creek
Looking north from Petroleum Creek
Kids love Shi Shi
Picture time
Tidepools
Low tide at the arches