Washington Coastline
Washington Travel
Just a few hours from the majority of Washington residents is the Pacific Ocean. There is a good reason the Washington coastline isn't full of resort hotels and fancy get away entertainment for Seattleites. The weather stinks! Even if you do arrive to find sunshine, chances are the wind is blowing hard with sand blowing in your face. The Washington coastline is broken into two half's. The northern half of the coast has true wilderness without roads or any development. Beach hiking in this area offers some of the most scenic hiking on the pacific coast with one to three day hiking trips. My favorite would be 3rd beach to Oil City, roughly a 20 mile hike. This northern coast is part of Olympic National Park. Most visit the southern Washington coast to do the tourist thing, see some sights and take some pictures. By far, the most popular city is Ocean Shores and Westport for people out of Seattle, with the Long Beach Peninsula grabbing Seattle & Portland residents. Surprisingly, these cities offer a very bland coastline. If you are looking for a more rugged coastline with amenities, head to Oregon or Northern California. When you visit most Washington's coastal towns, don't expect too much. Most of them haven't seen much development or upgrades since the 70's, but maybe you'll find that charming.
Ocean Shores is the biggest town but it still only offers the basic of beach activities like fishing, beachcombing, clam digging, kite flying, horseback rides, biking, mopeds, miniature golf, bird watching, parks, etc. Most book hotels just looking to get away from the city for a relaxing weekend.
Try to visit during an event or summer because other times the town is dead. Maybe the best way to visit Westport is to take the passenger ferry from Ocean Shores. You can walk to the scenic areas of the little town so you won't miss much had you driven there. The ferry only runs from mid-June to mid-September. The fishing docks with all the boats and the shops along the docs are the best attraction. There is also a lookout tower at the end of town. Nearby is also a historic lighthouse and some state parks.
Long Beach claims to offer the longest beach drive in the world.
Here is what it has to offer according to the Visitors Bureau: Named one of 'America's Favorite Beach Towns' by ForbesTraveler.com and voted 'Best Beach' by the viewers of Seattle's KING-5 TV, the Peninsula offers visitors blocks of colorful shops, great seafood, comfortable lodging, small museums, horseback riding, and an expansive beach. Southwest Washington's Long Beach Peninsula: home to a new national park, two historic lighthouses, renowned restaurants, cranberry bogs, and oyster farms."
A long day or multi day overnight, doing this loop hike will not disappoint any beach hiker who doesn't like to backtrack.
This short walk of 1.2 miles will take you to a very scenic beach trapped by two bluffs that are impassable.
This is a great two day backpacking trip if you go one way. Or, you can see the best of the hike by a one day out and back from Third Beach to Toleak Point.
Washington's southern beaches...long and wide.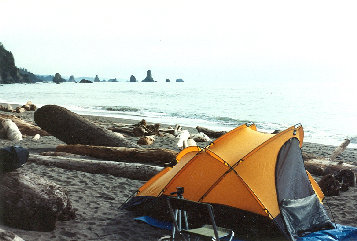 Camping on Third Beach
View from northern coast
Ocean Shores during a storm
Ocean Shores bumper cars
Ocean Shores go carts
Kite flying in Westport
Lighthouse in Westport
Boats in Westport
Driving on the beaches
The Northern Hikes
An easy one day adventere if you want the highest cliffs and some of the best sea stacks along the coastline.
This section of Washington coastline is another exciting stretch of wilderness where during the right season you may see few other people.
Click each below for a trip report
Washington beach sunsets more often have clouds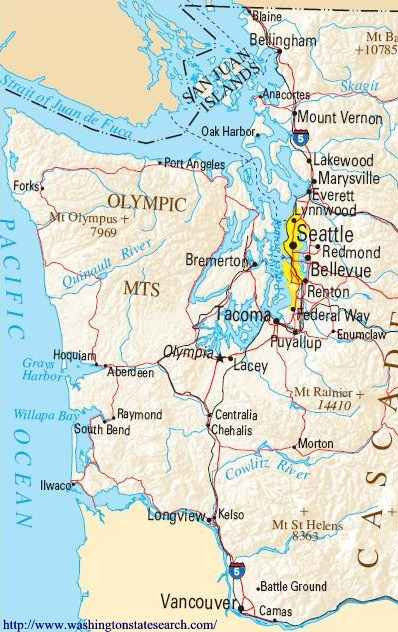 Forks
South Beach Hikes
Olympic National Park
Road access
northern beaches
Old Lookout in Westport, now replaced with newer one
Forks
If you are into logging or the Twilight series, you'll probably find Forks interesting.
A quiet Westport in the off season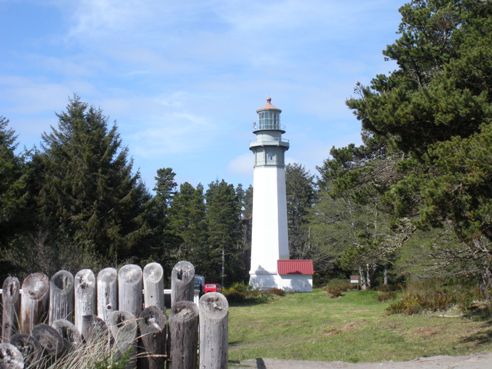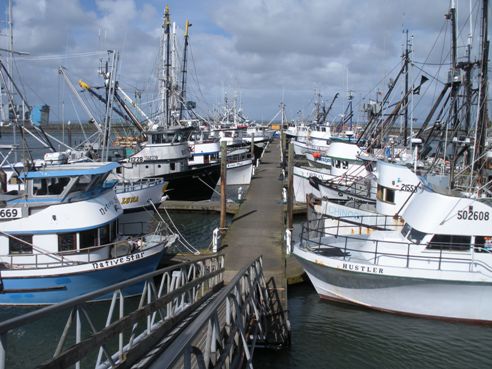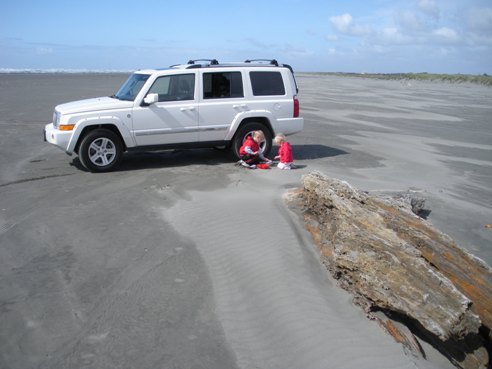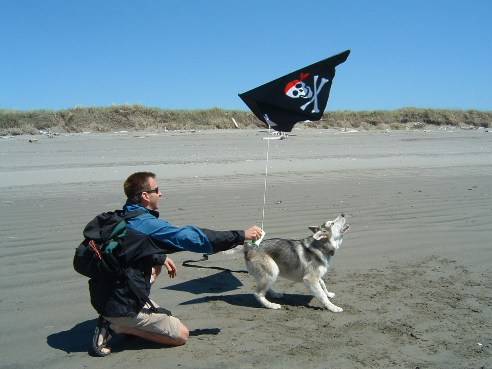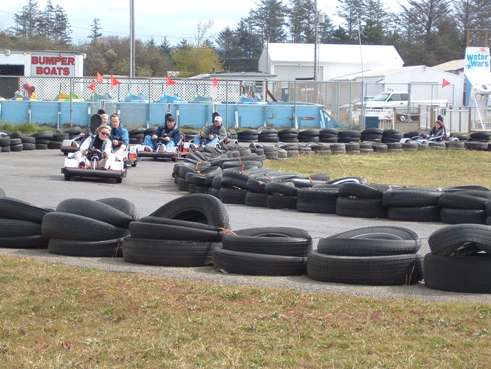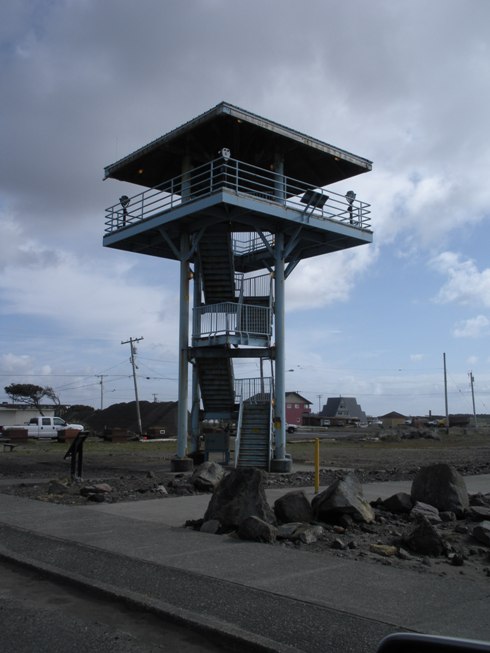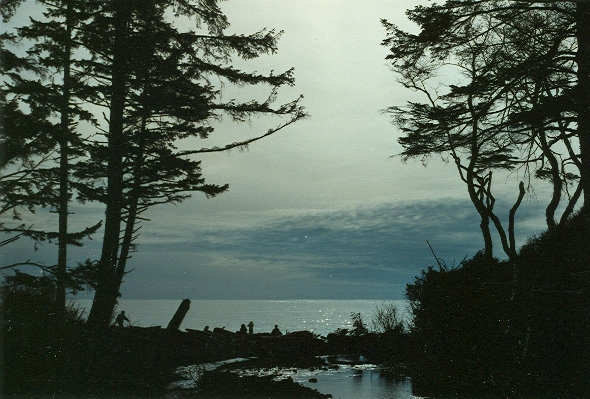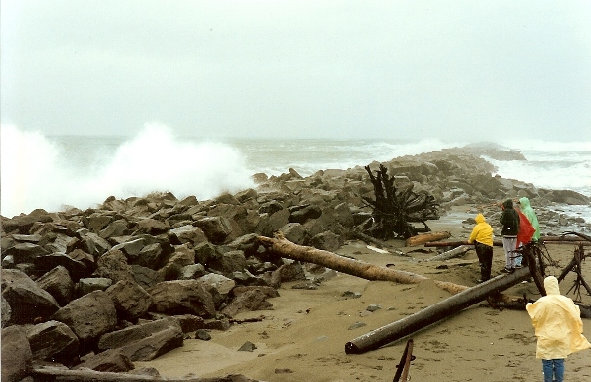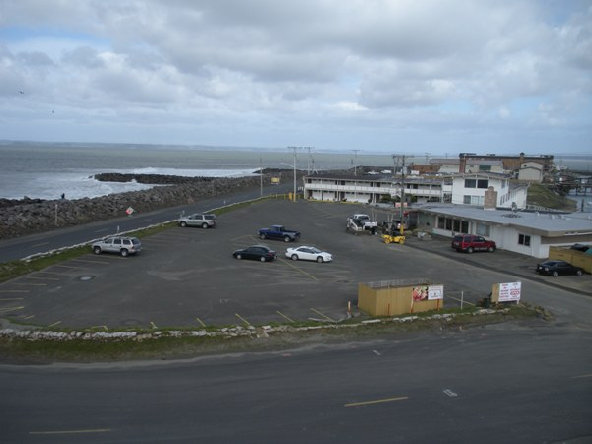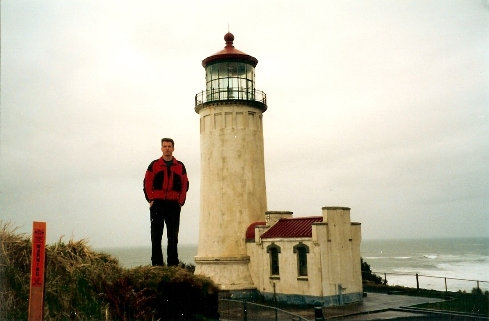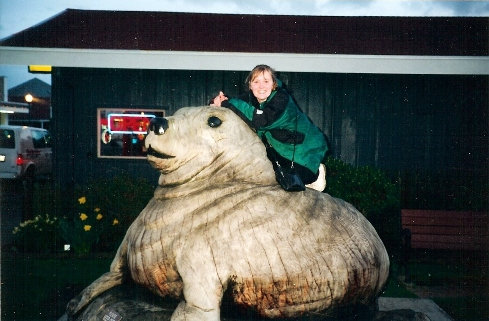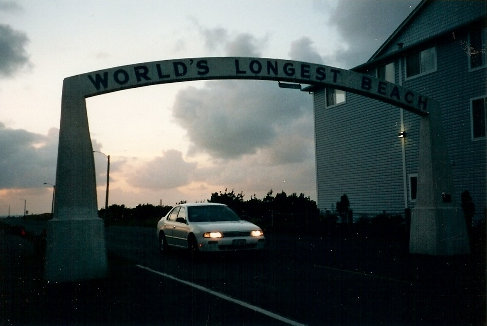 Worlds Longest Beach sign
In town somewhere
North Head Lighthouse at Cape Disappointment State Park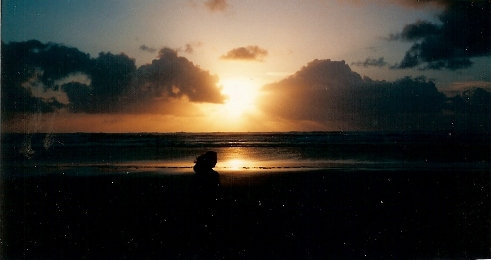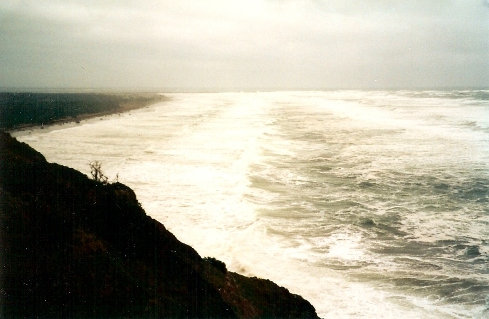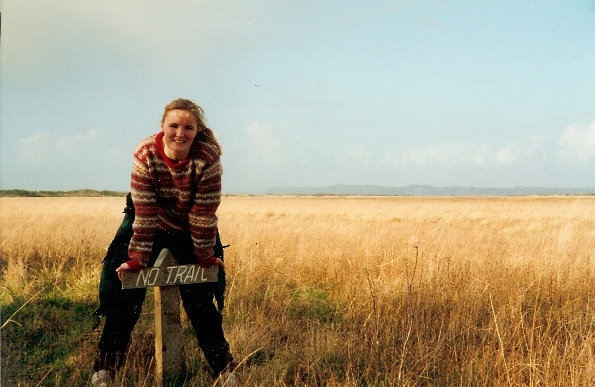 Sunset on Long Beach
Hiking at Leadbetter Point State Park
View at Cape Disappointment State Park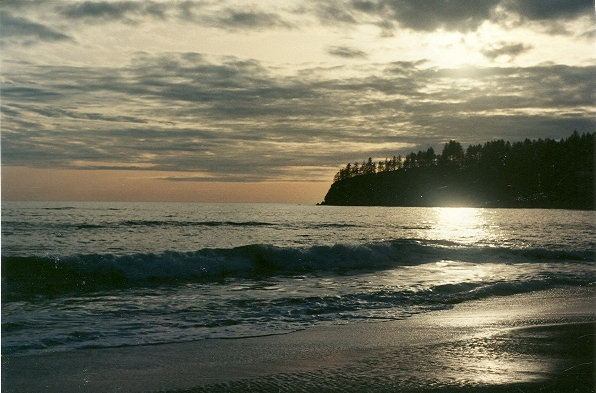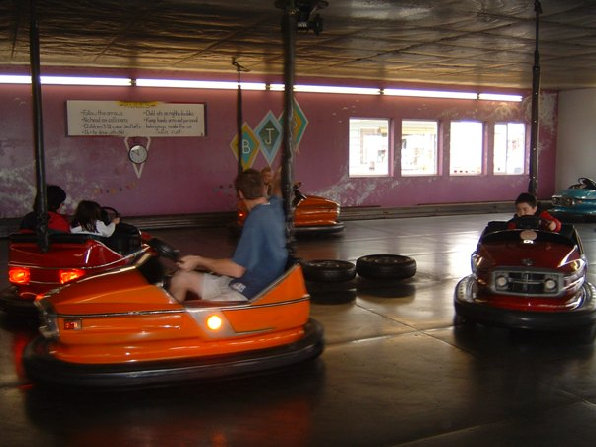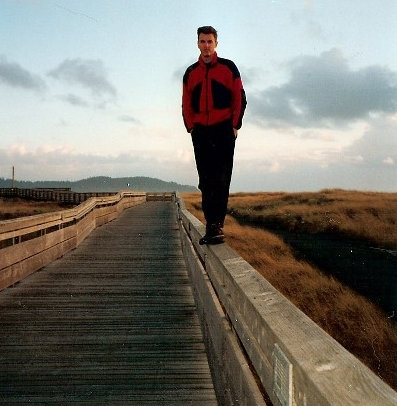 Boardwalk at Long Beach