Long Beach, Washington
Long Beach is the number one beach destination in Washington. It attracts visitors from both the Seattle and Portland areas. A trip to Long Beach could last from one day to an entire week depending on what you wanted to see and experience. The most popular times to visit are during the annual sandcastle contest or the Washington State International Kite Festival which lasts an entire week! Below are some links to places I've enjoyed visiting while at Long Beach.
Long Beach, Washington
By far, the best downtown strip on the Washington Coast, there are numerous stores to walk through. The usual tourism shops and art galleries with a few surprises like the World Kite Museum and Marsh's Free Museum. There are many objects to take touristy pictures with like the frying pan, sculptures, monuments and many wood carvings. You'll find the arcade, put-put golf and the go-cart track all within walking distance downtown.
Rarely is a beach known for its driving but Long Beach boasts the longest beach drive in the world. Watching the sunset from your car on the beach is delightful as most evenings on the beach are chilly. Any car can go out on the sand but depending on which access, the sand getting onto the beach can be soft and cars often get stuck. The coolest place to drive to is Beards Hollow, at the south end of the drive. Of course, there are all the other beach activates at Long Beach like swimming, fishing, sunbathing, clamming, etc.
The premier spot to visit in the Long Beach area, this State & National Park offers miles of ocean beaches, two historic lighthouses, tons of hiking trails, camping and the Lewis and Clark Interpretive Center.
A natural area at the tip of Long Beach with excellent access to Willapa Bay and its top-notch wildlife viewing.
The Downtown Area
The Beach
The biggest park in-town, kids play equipment, tennis, basketball, softball fields, skate park and sheltered picnic area with barbeques.
A small park with a nice picnic area and walking access to the beach.
Good place if you need a picnic area near Ocean Park that is out of the wind but still also has beach access.
The Port of Ilwaco is a working fishing village in a scenic setting on the Columbia River, with an 800-slip marina full of both recreational boaters and commercial fishermen. The quiet community is probably best visited when it hosts an event but it's still interesting at other times.
There are many charter boats offering crab charters, salmon charters and eco tours.

Boating, Fishing & Golf
Fort Columbia State Park is one of the most intact coastal defense forts on the West Coast, the park features a walking tour around historic gun batteries and other fort structures with scenic views of the Columbia River estuary.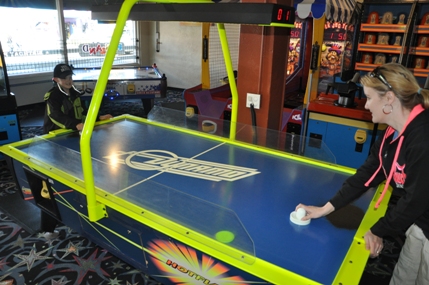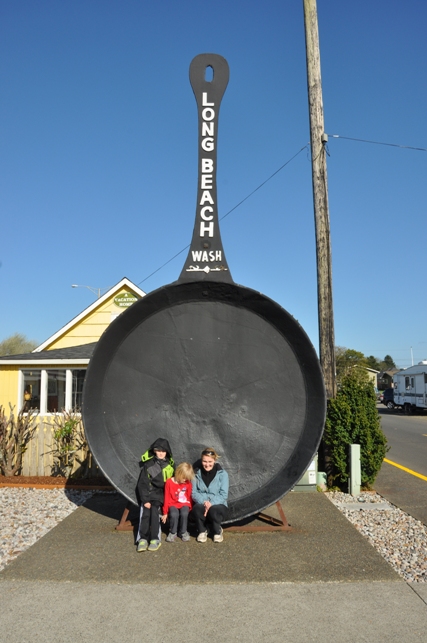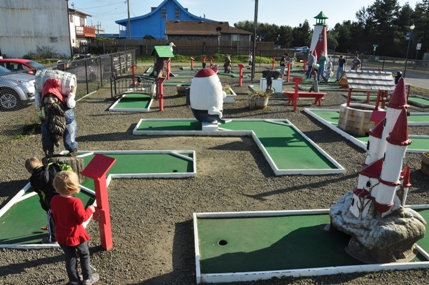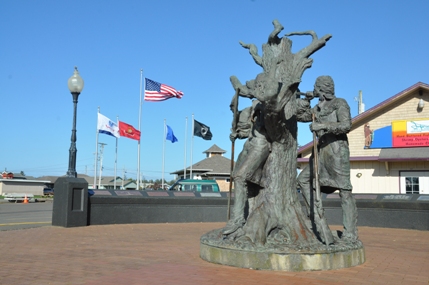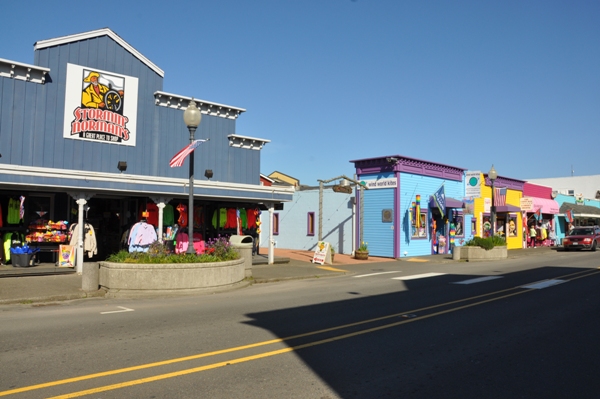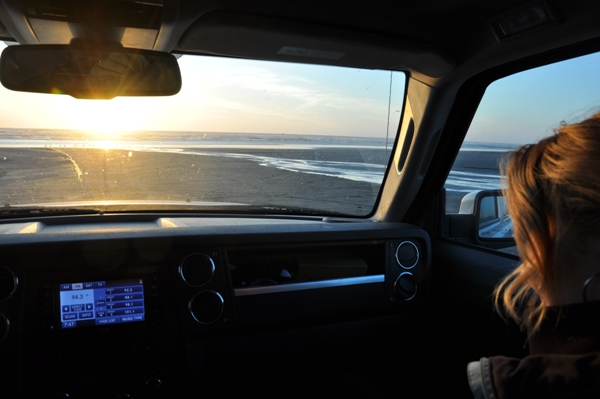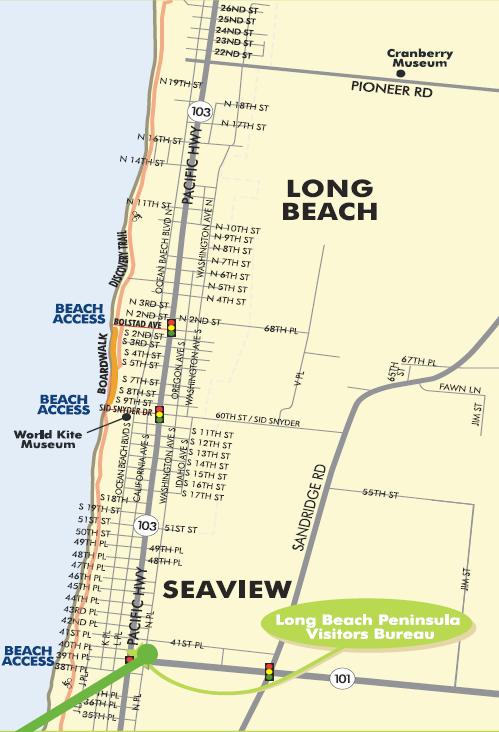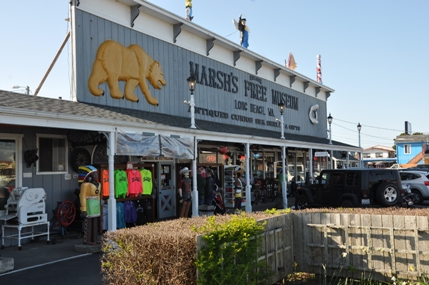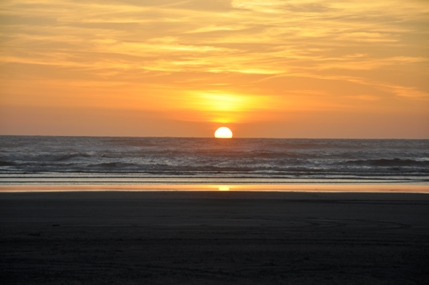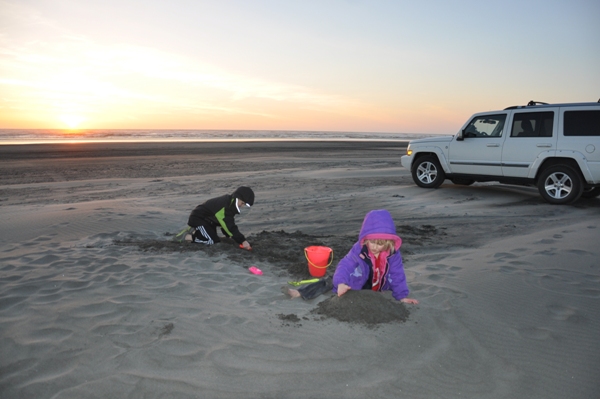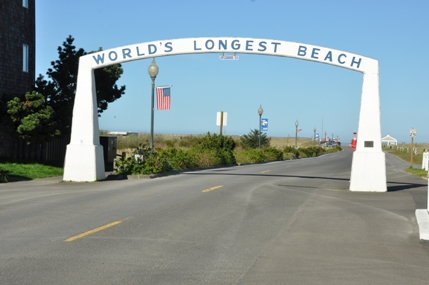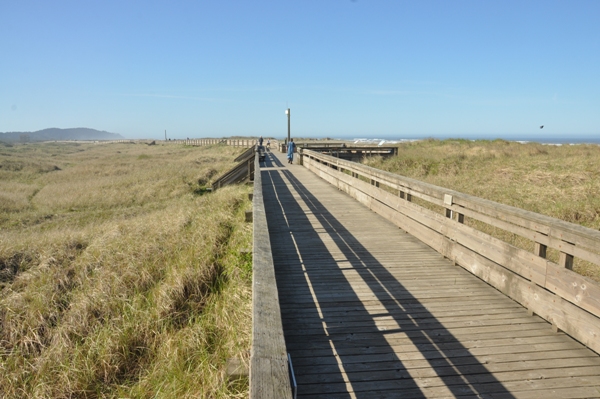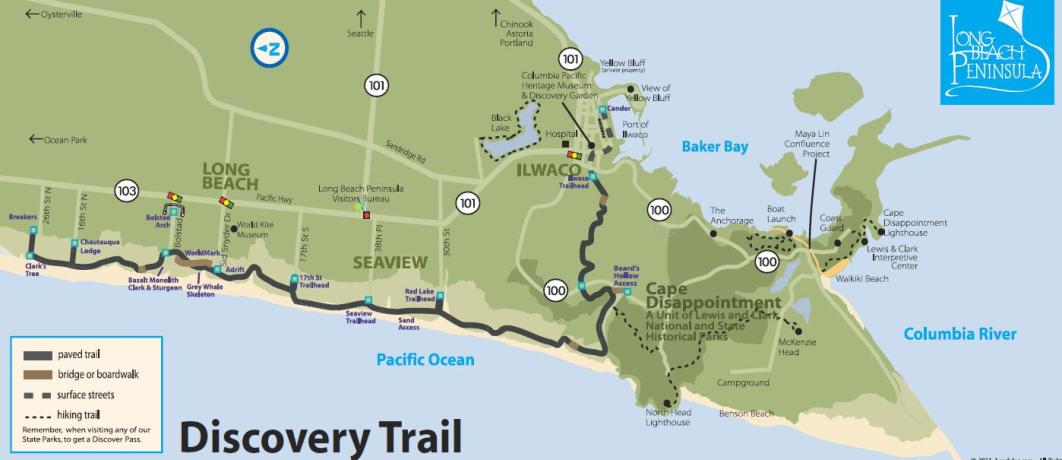 Marsh's Free Museum
Sand Castles & Sunsets
Long Beach Shops
The Frying Pan
Put-Put Golf
Long Beach Arcade
Sculptures
Sunset on Long Beach
Sunset from your car
Long Beach Boardwalk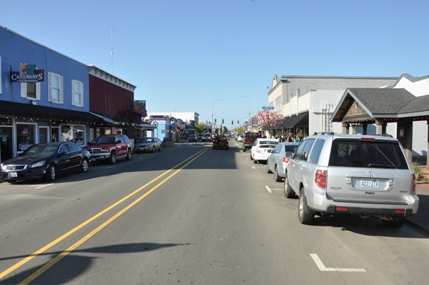 Pacific Highway