Loomis Lake State Park
Loomis Lake State Park is a small State Park providing access to the Pacific Ocean with a few amenities like several sheltered picnic tables and open grassy areas. Loomis Lake State Park was named for its proximity to the largest lake on the Long Beach Peninsula. Loomis Lake is about 3,000 feet east of the parking area. Washington State Parks manages over 350 acres of the eastern shore of Loomis Lake but there is currently no public access to that property, although Fish & Wildlife have a public boat launch there.
Washington State Parks
From the parking area, a paved trail takes visitors about halfway out to the beach to a small ADA ocean-viewing platform. From there, a sandy trail leads to the beach. There is also a horse trail to the beach avoiding the paved portion of the hikers trail. Beach activities are the usual fishing, crabbing, clamming, beach combing, kite flying, sand castle making, wildlife viewing, etc.
Beach Access
Lewis Loomis was instrumental in the development of the North Beach Peninsula. The transportation infrastructure that he helped build contributed greatly to the establishment of many distinct communities in this area. Starting in 1874, he was a founding partner in the Ilwaco Wharf Company which built a pier and freight dock on Baker Bay in Ilwaco. Next, he and others formed the Ilwaco Steam Navigation Company which bought a steamboat for connecting passengers and freight with Astoria, Oregon. During this time a stagecoach was used for transportation up the sandy beach of the peninsula. But Loomis, who was contracted to transport the mail between Ilwaco and South Bend, saw the need for speed. The "Clamshell Railroad" was the third phase in Loomis' vision. The Ilwaco & Railway and Navigation Company was formed in the late 1880's and by the end of the decade, a narrow-gauge railroad stretched between Ilwaco and Nahcotta. Shortly after its completion, Loomis sold his shares and retired to the mansion he had built along the tracks.
Who was Loomis?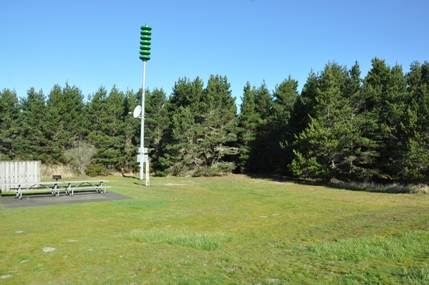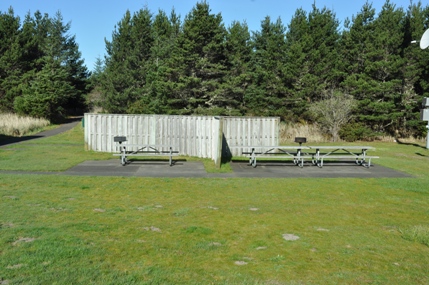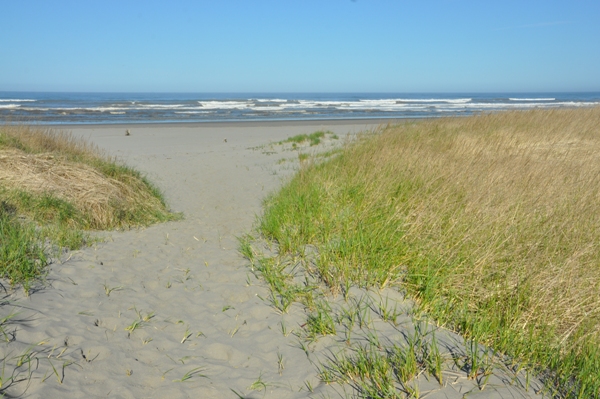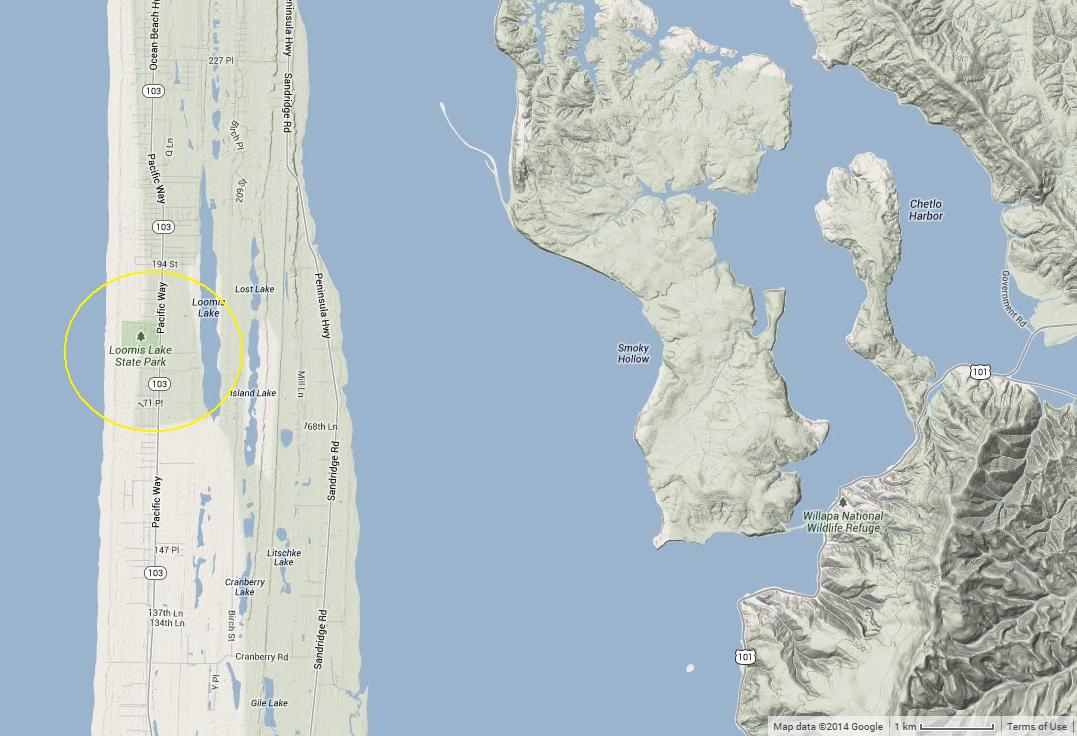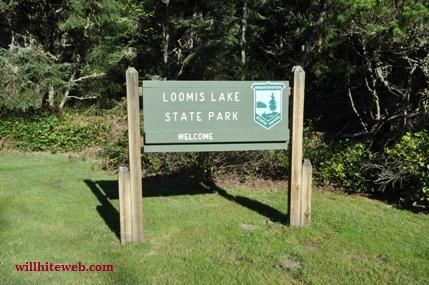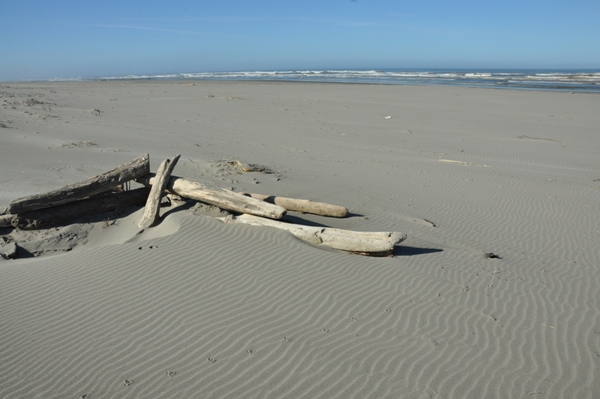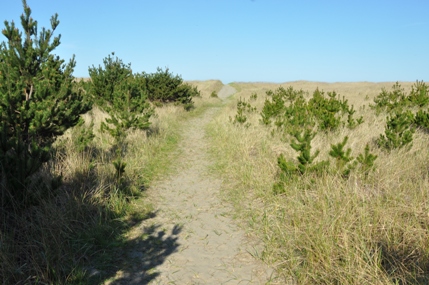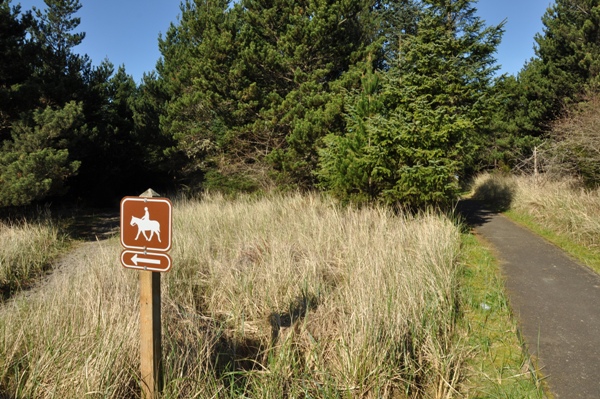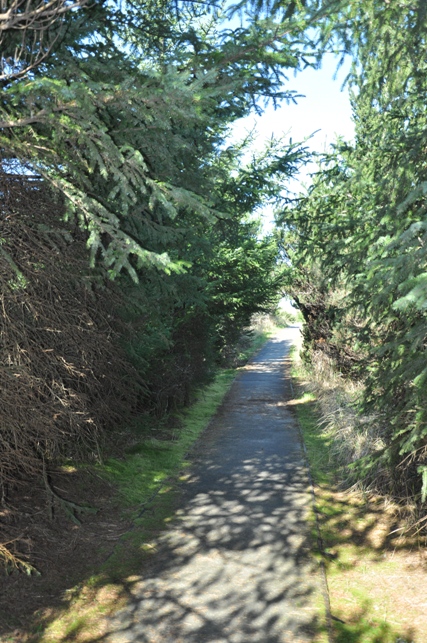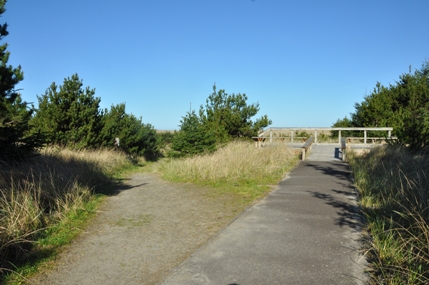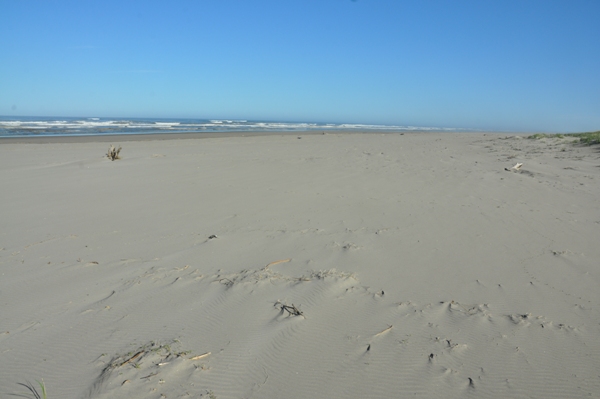 Picnic area
Play area
Horse Trail to avoid the pavement section
Exit dunes, welcome beach
Trail to beach
Viewing platform on right, trail to beach on left