Ocean Shores
WillhiteWeb.com - Washington Sights
The Alantic City of Washington, minus the fun boardwalk, grand hotels, high-end attractions, and decent weather. After all these years, Ocean Shores and its 6 miles of beach still remain a rather small seaside town, just two hours from Seattle. Many activities have come and gone but you can usually find something to do, like horseback riding to renting bicycles. Below is some of places and activities I've done over the years.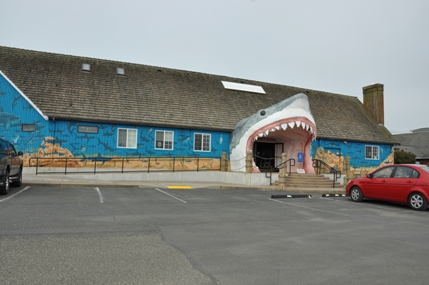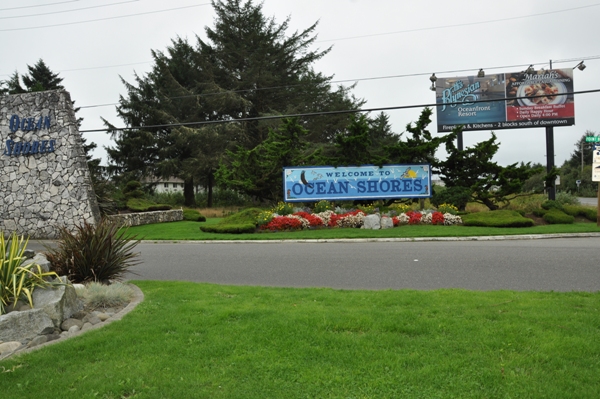 Of the three state parks near Ocean Shores, Ocean City State Park is the closest, at the north end of town. Here you will find excellent camping, picnic spots and beach access.
Visitors can explore the beach, the dunes and the dense thickets of shore pine.
A favorite destination, drive all the way south until you hit the parking area at the end of the spit. Brown Point has viewpoints across to Westport and a long rock jetty sticking out into the ocean.
If you find yourself in Ocean Shores with some extra time, consider driving north to Taholah, on the Quinault Indian Reservation. Paved highway 109 ends there so it's not a road you would otherwise take. This scenic drive has interesting sights along the way.
Chances are the weather will go bad on your trip so why not dream you are in Las Vegas. With slot machines and free entertainment on the weekends, maybe you can take a vacation from your vacation.
Quinault Beach Casino
Brown Point North Jetty
Ocean City State Park
One of the best beach walks when visiting Ocean Shores is to do a hike on Damon Point to Protection Island. It is located in the southeastern corner of the Ocean Shores Peninsula. Damon Point is a huge sand spit going out into Grays Harbor.
Because the location is so close to Seattle, Ocean Shores is often a weekend getaway. You can find many types of accommodations from cabins to hotels, bed and breakfasts to fancy vacation rentals. Many of these accommodations are located close to the beach within walking distance over the dunes.
Overnight Stays
Taking a walk through downtown Ocean Shores you'll find art galleries, antiquing, gifts and collectible shops, food and kite shops.
In Town
Quinault Beach Casino beach boardwalk
Welcome to Ocean Shores
Camping at Ocean City State Park
Typical overcast skies
Classic restaurants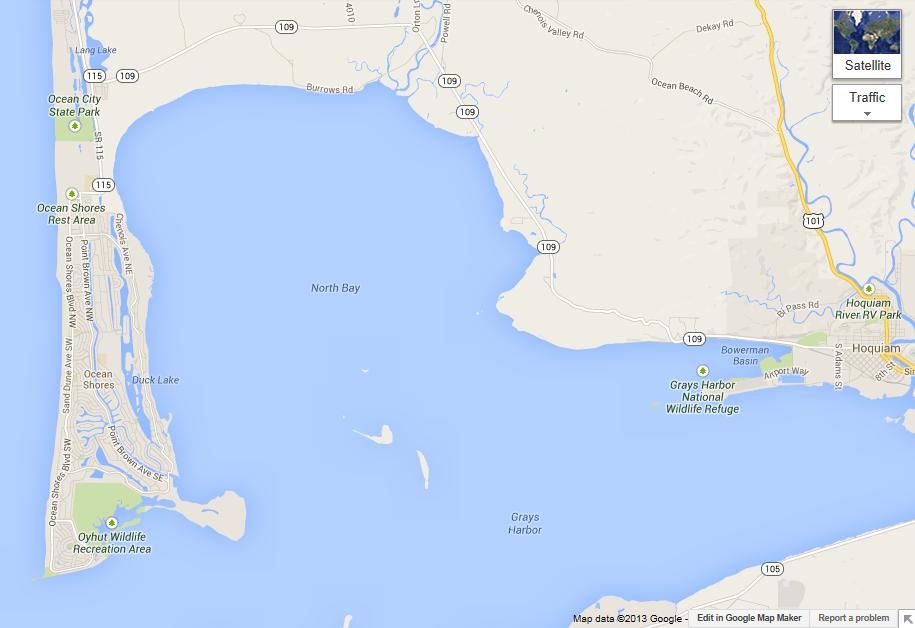 Something for the kids, an arcade, a 36-hole mini golf course, and bumper boats. Also find Playtime Family Fun in Ocean Shores with go-karts and a small arcade.
Pacific Paradise Family Fun Center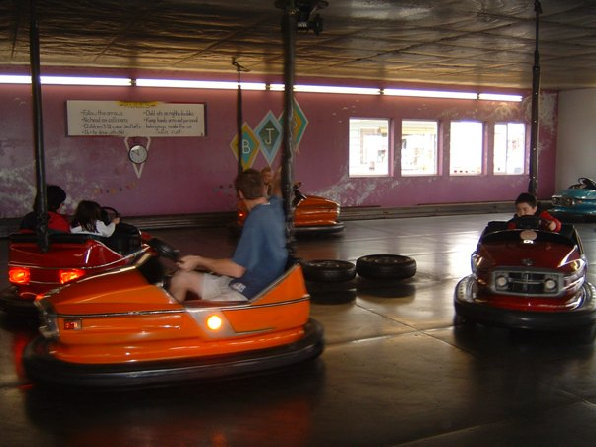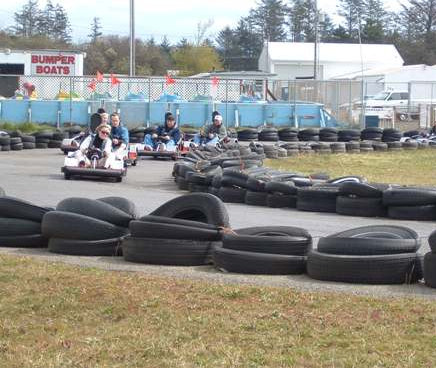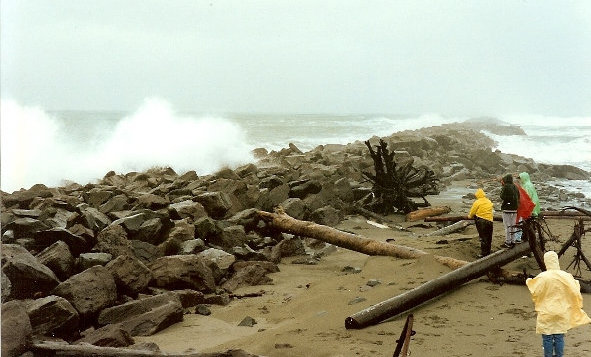 Brown Point North Jetty in a storm
Bumper cars
Go Carts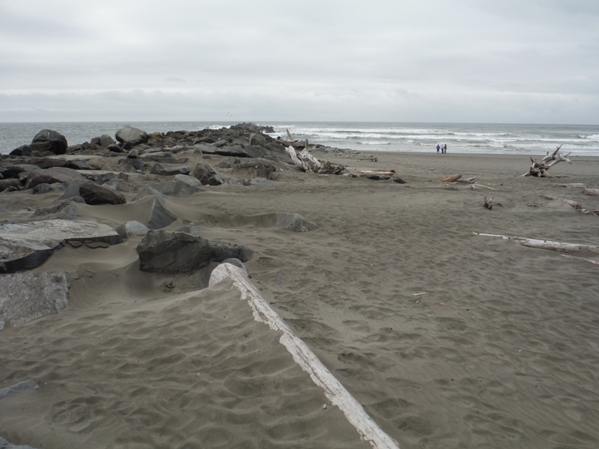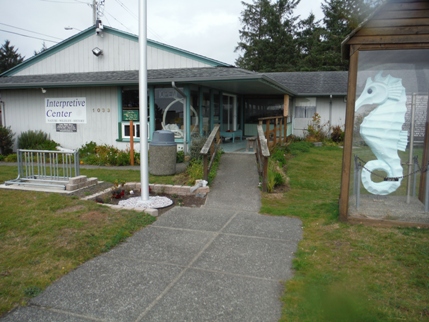 Brown Point North Jetty on a better day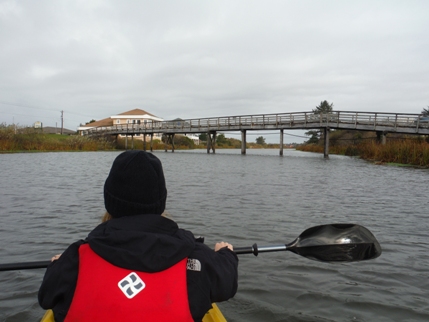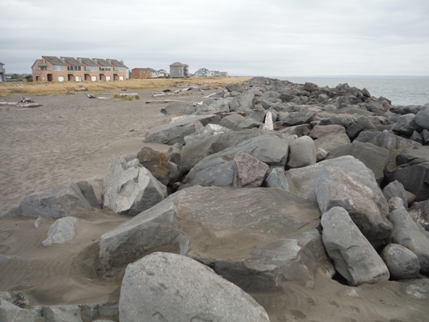 Ocean Shores Interpretive Center
Kayaking the Ocean Shores fresh waterways
Brown Point North Jetty looking into Grays Harbor
There are 23 miles of interconnecting fresh-water lakes and canals to explore.