www.willhiteweb.com - Hiking, Climbing and Travel
The High Divide Trail often makes the top 20 hikes list in the United States. The trail has it all from waterfalls to high alpine lakes, big alpine meadows to huge snowcapped mountains. The best being the often hidden Mt. Olympus, the highest in the Olympic Mountains. This 20 mile loop is often done during an entire week, slowly absorbing the different sights and exploring side trails to nearby lakes and highpoints. The other option is to do it in one long day trip with a lightweight pack. This area is on a limited camping permit between May 1 and September 30. See the park service for details.
High Divide Loop - Sol Duc River Trail
Distance: 18.2 miles
Elevation Gain: 3,020 feet
Highest Elevation: 5,300 feet
Access Rating: Paved
From Port Angeles, drive west on Highway 101, past Lake Crescent to Sol Duc Road. Turn left and follow for 13 miles to the large parking lot and trailhead.
Access:
The trail starts as the Sol Duc River Trail following the river for a mile to the famous Sol Duc Falls. This is a nice old growth forest hike. Now you have an option on how you want to do the loop. If you want to get the elevation climbing out of the way, go right up toward Deer Lake. This will get you to the best views the fastest. Continue along the Sol Duc River Trail if you want to get the 5 miles of valley hiking out of the way first. Most of the route is well signed but a map is very helpful to know were all the little side trails are heading to.
Route: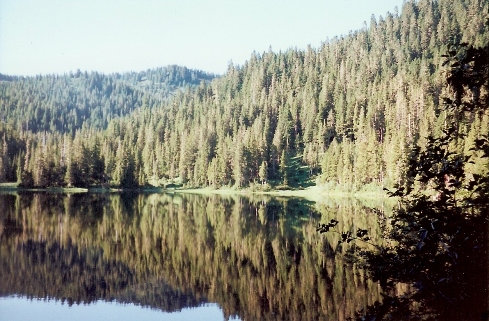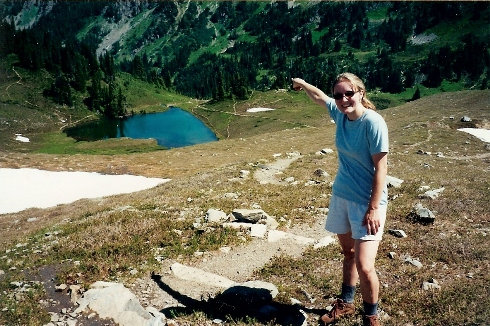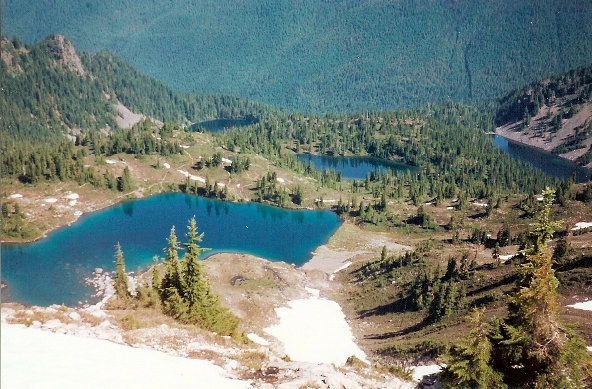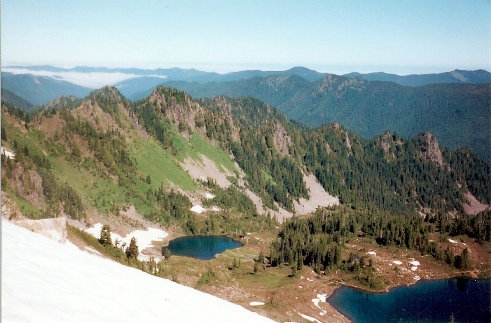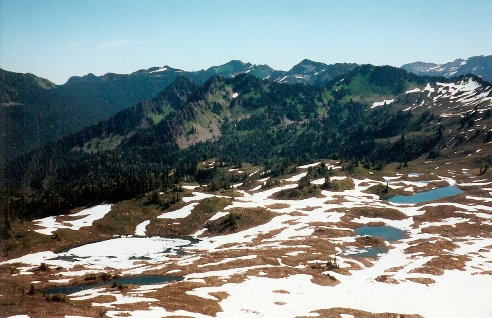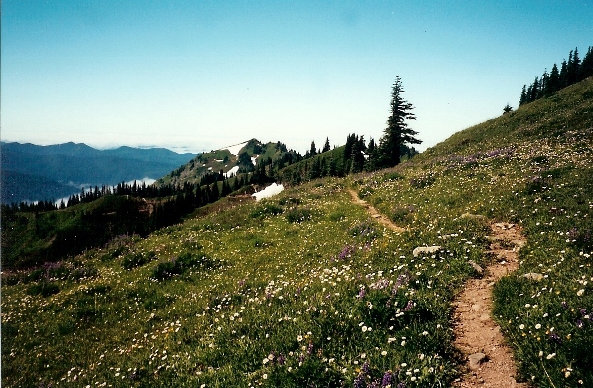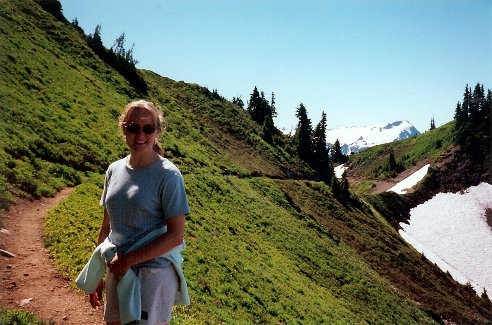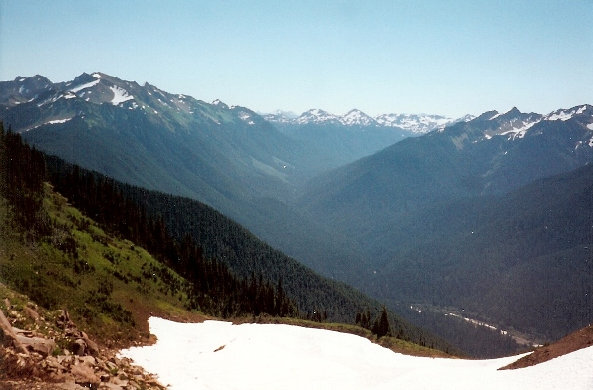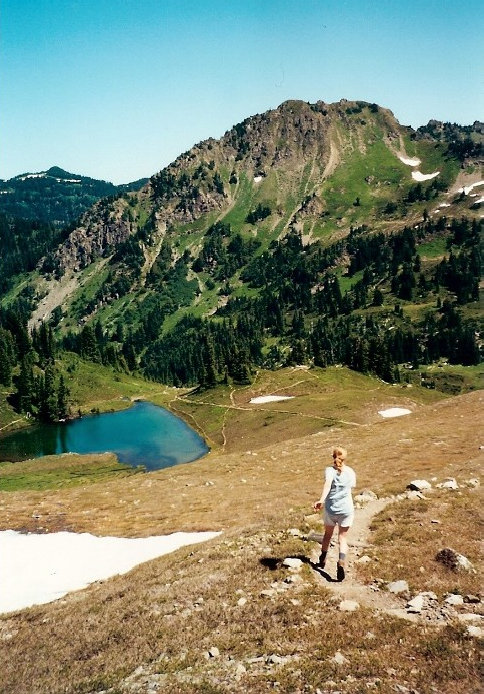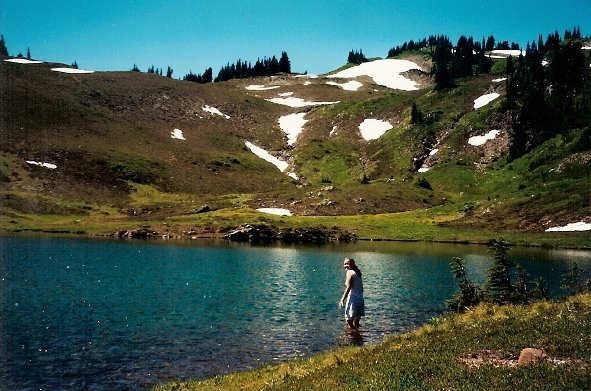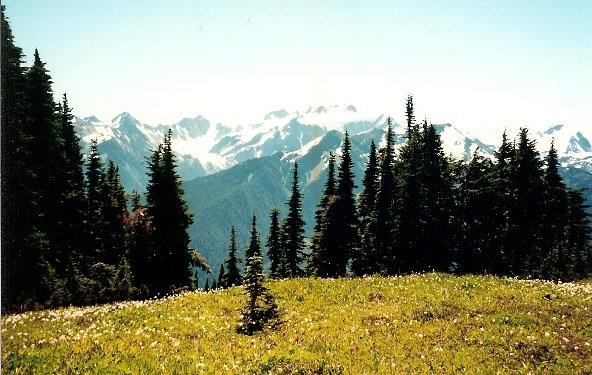 Heart Lake
Dropping down to Heart Lake
Seven Lakes Basin
Seven Lakes Basin
Seven Lakes Basin
Soleduck Park
Deer Lake
In route to Bogachiel Peak
River Valley
Mount Olympus
High Divide Trail