There are no artifacts except a few new ones made to look old. It's just full of writing on plaques with the occasional picture here and there. I've hiked the Chilkoot Trail and watched countless Gold Rush videos, so I didn't learn much. If your new to this history, you'll probably enjoy the museum.
Seattle is an amazing city full of sights and great scenery. All the jokes about the rain is real, if you hit a rain spell which can last for weeks, you may not have a very good trip. The best time is July to September. Even June can be horrible. There are short windows of spectacular weather but weather can't be predicted more than 1 day in advance in most cases outside of summer. I know these things because I spent the first 33 years of my life there before I realized I didn't have to deal with the weather any more. A good vacation to Seattle should include visiting the Olympic or Cascade Mountains. The weather there is even more a crap shoot compared to Seattle as the clouds back up and let loose their moisture. But, if you only have a day or so for the city, you never know, you could end up with sunny skies.
Seattle, Washington
www.WillhiteWeb.com: Travel

Space Needle
Pikes Place Market
Pacific Science Center
Experience Music Project
You've probably seen the market in a movie, probably a thrown fish or two. This crowded market place is full of venders selling fresh seafood, meats, bakery goods, flowers, artsy stuff and musicians. It's quite the spectacle and it's easily located as you walk between downtown and the waterfront.
A visit to Seattle requires a trip up the Space Needle. It is the icon. Go up for the view or even for dinner in the revolving restaurant.
Below the Space Needle, this attraction is full of traveling exhibits and permanent ones made for all ages. It's been around awhile, originally built for the 1962 Worlds Fair.
This is another attraction under the needle. This museum has fun and informational exhibits all related to music. The museum also brings in temporary exhibits and creates new ones each year. If you like rock music, you'll want to give it a visit.
Seattle Waterfront
Tillicum Village
REI Flagship Store
Pioneer Square
This is a unique dinner experience where you can take a boat tour out from the waterfront to Blake Island and Tillicum Village. The island is a State Park and mostly forested. The small recreated village entertains dinner guests and puts on a fine Native American show.
Seattle tries it's best to put on a good waterfront but the presence of a double deck freeway seriously affects the atmosphere. In time, it will be removed and possibly replaced with a tunnel. But, the views out in Puget Sound from the piers are still nice and a stroll along the shops is in order. The Seattle Aquarium is located here as well as the harbor tours, dinner cruises and passenger ferries to outlining communities.
If your into the outdoors, the REI flagship store is a treat. You can test all kinds of equipment here or scale the large indoor rock pinnacle. I worked here for a few years and most visitors found it worth the stop. At one point it was rivaling the space needle for Seattle's top attraction.
Historic Pioneer Square is a neighborhood downtown that's on the National Register of Historic Places. It's where Seattle was born full of restored architectural buildings. These buildings were built after the city burned down in the fire of 1889. One story below ground is what's left of the original city and you can take the Seattle Underground Tour to see it for yourself. Pioneer Square is full of small independently owned shops, a good place for shopping away from the typical retail stores in most cities.
Klondike Gold Rush National Historic Park
Westlake Center
Outside Seattle Metro
Smith Tower and Bank of America Tower
This is the typical mall area in the heart of the city where you can shop at high end retailers. But, there are often outdoor activities around holidays that decorate the area outside making it a fun place to hang out.
The Museum of Flight is for airplane lovers. It's a huge collection of anything that can fly. Located at Boeing Field south of Seattle, there is plenty of room for all the planes in the huge hangers. You'll learn a bit about Boeing as well. There are many flight museums in the world but this one is probably the best.
Near Pioneer Square, Smith Tower was once one of the largest skyscrapers in the world and was the highest west of the Mississippi for 50 years. Now it's just a historic building but one of the few with an observation deck. For the highest view in town, go to the Columbia Tower on weekdays for an expansive view in all directions from the 73rd floor.
A drive around the Olympic Peninsula is an excellent road trip if you have the time. The drive circles you around Olympic National Park where several key sights should be visited. See the link below. You could do it in a day but if you want to stop at unique sights like Hurricane Ridge, the Hoh Rain Forest or an ocean beach town, you'll want to plan for 2 or more days.
The Olympic Peninsula
Where ever you are in the Seattle area, you will see Mount Rainier (if the clouds ever depart). It is an amazing sight, even lifelong residents still marvel at it. It's a good 3 hour drive there, so if you plan to do a hike and drive back to Seattle the same day, start early. The traffic in Puget Sound is awful. It's worth it though, there's nothing like it. If it's your first visit, be sure you go to Sunrise or Paradise.
Mount Rainier National Park
Historic Smith Building
The monorail takes tourists from Westlake Center downtown to the Space Needle
Pioneer Square
Pioneer Square
Pioneer Square
What a view from a city park next to Pikes Place Market
New Years at the Needle
Space Needle
On a pier looking south to the Bainbridge Island ferry terminal and the shipping docks
This is the Seattle Waterfront with the piers on the right and all the roads nearby. In the distance is Safeco Field and Quest Stadium with Mt. Rainier above.
Seattle skyline from the Pikes Place Market park
Pikes Place Market
Olympic Mountains across Puget Sound
Here are my webpages on the best of the public parks in Seattle
Seattles Best Parks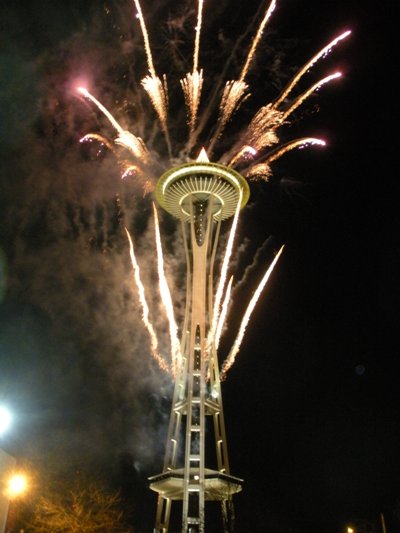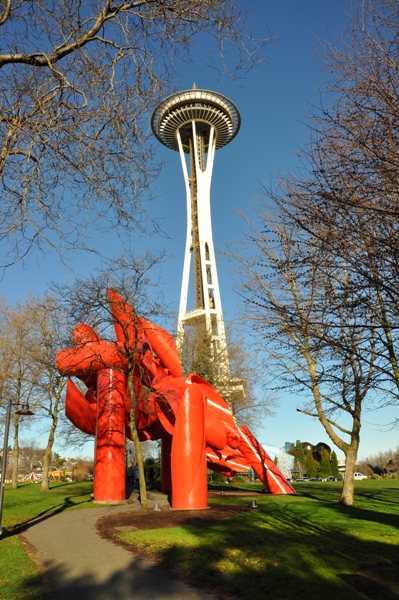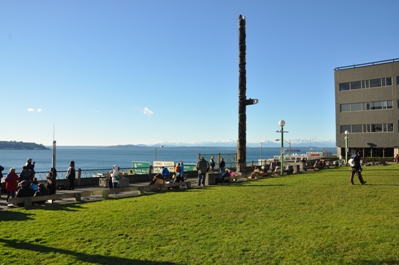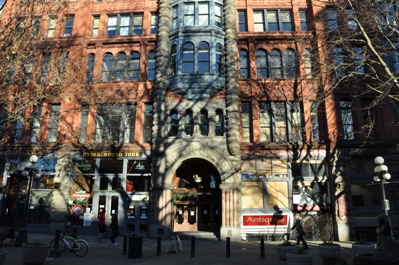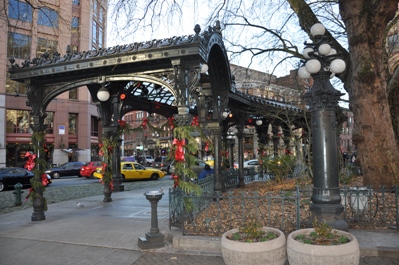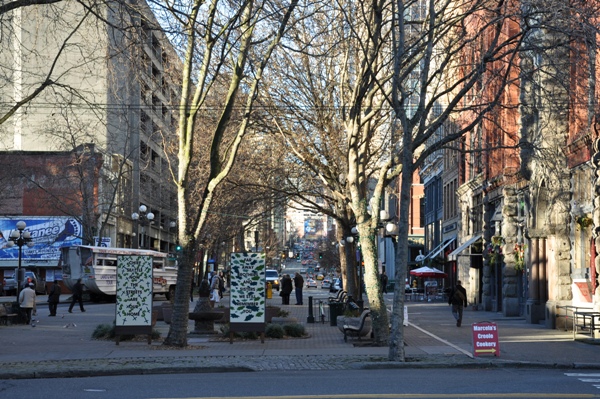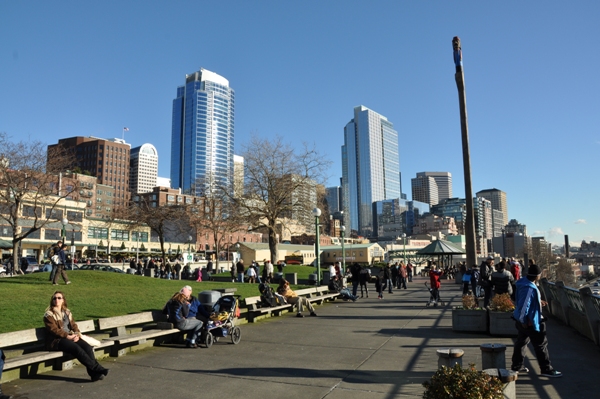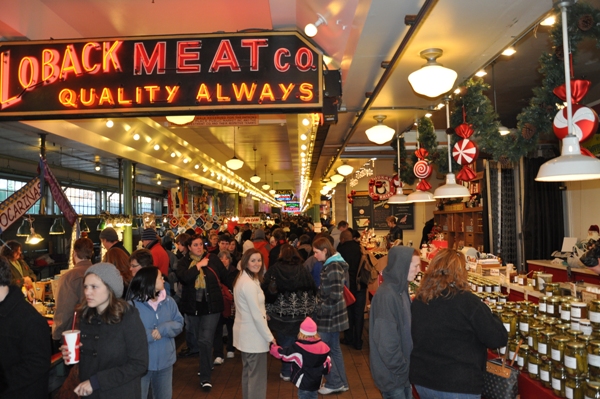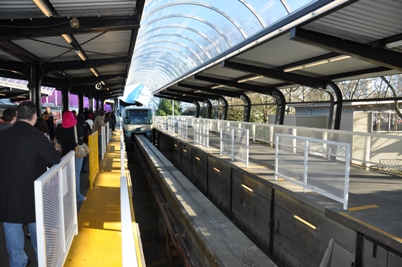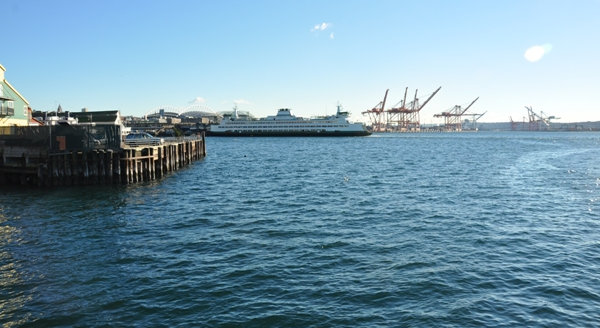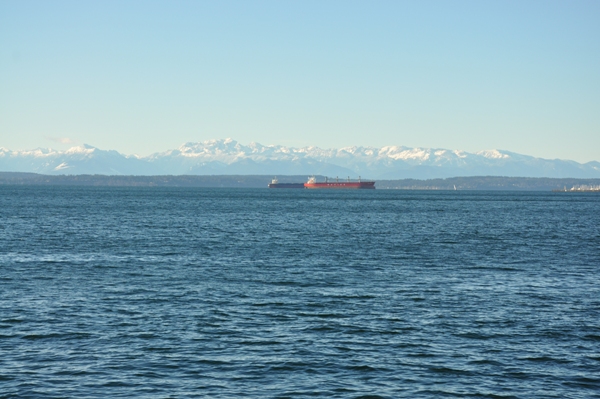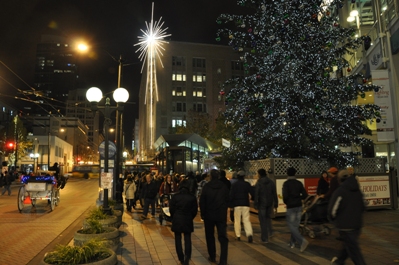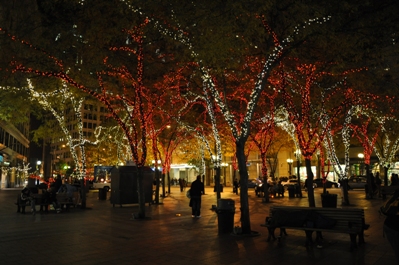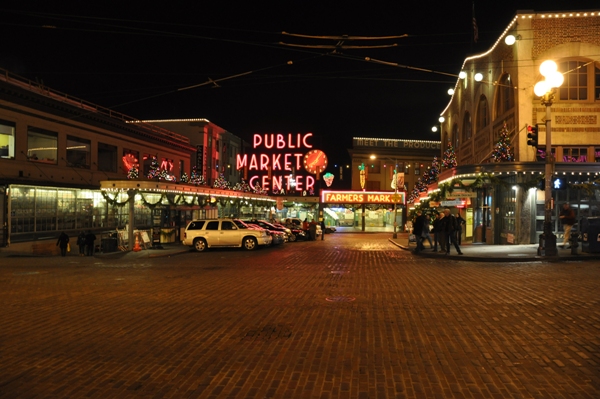 Seattle Holiday Tree
Christmas Lights - Westlake Center
Pikes Place Market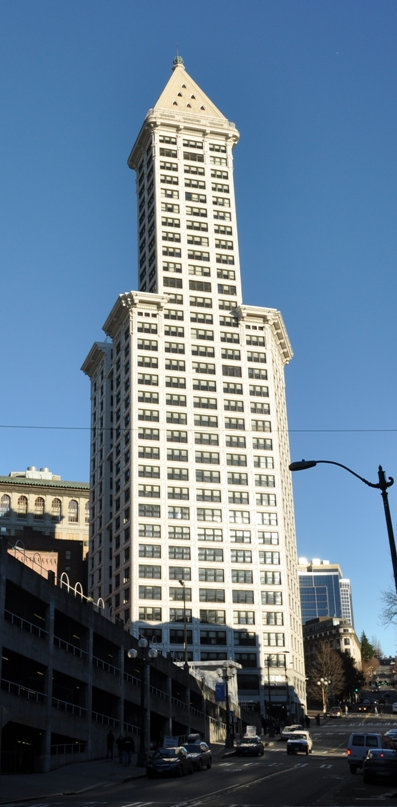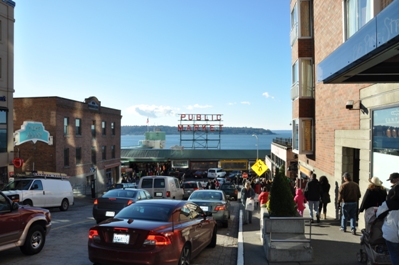 Pikes Place Market during the day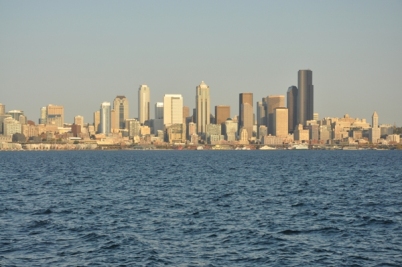 Seattle from Alki Beach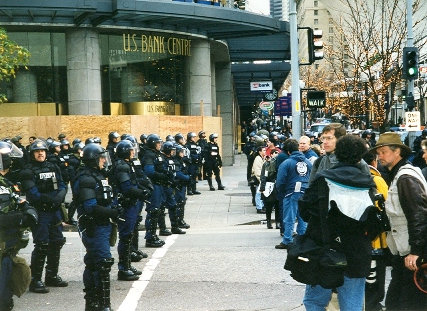 Capitol Hill Sights