www.willhiteweb.com - Hiking, Climbing and Travel
Green Lake Park
Green Lake is one of Seattle's most well known parks. You will often see news crews broadcasting from the shore when it is nice out. Will all its water and open space in a highly populated area, it lures thousands of people each day to swim, run, boat, walk, bike and skate. The main feature is the 2.8 mile bike path that circles the lake. This is where many go to get their exercise or be seen getting their exercise. There are also athletic fields, a kids wading pool for cooling off and a small craft center where you can rent all kinds of boats. The park serves as a natural preserve for hundreds of species of trees and plants, as well as numerous birds and waterfowl.
Green Lake Park History
The lake was given to the City by the State of Washington in 1905. Green Lake underwent a series of changes over the next 15 years- it was diked, dredged and filled until it shrunk by nearly 100 acres! The last fill deposited in Green Lake was from the excavation of Aurora Avenue. In more recent times, Green Lake has suffered from stagnation and pollution problems, as well as algae blooms. Milfoil and swimmers itch (caused by parasites from waterfowl) are still a consideration for those who swim in the lake.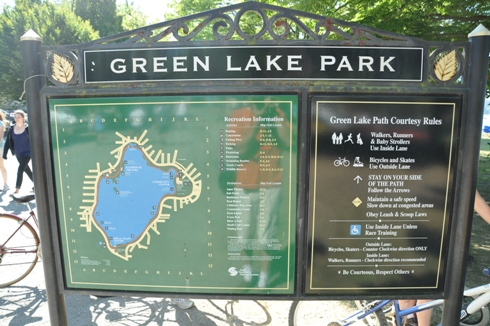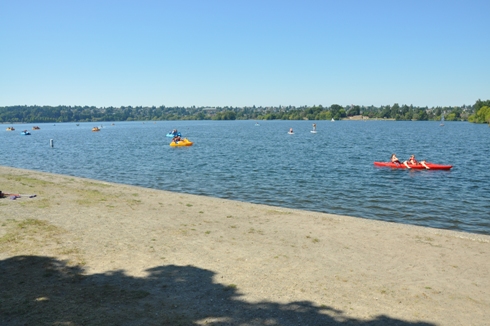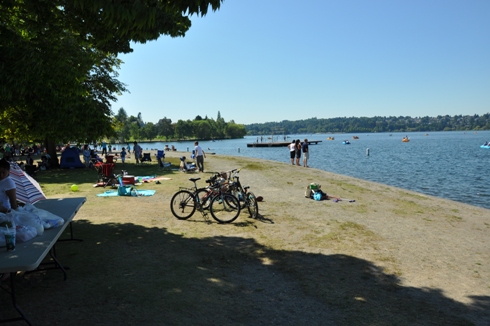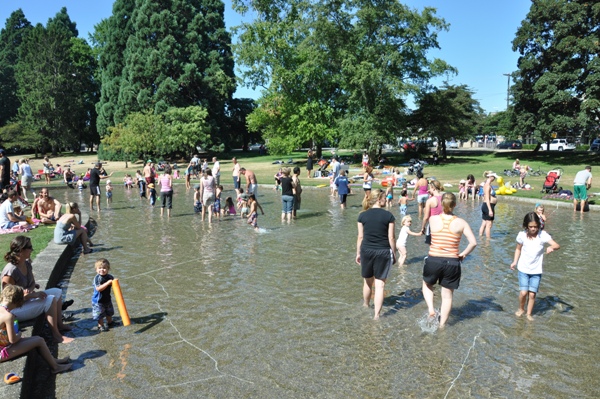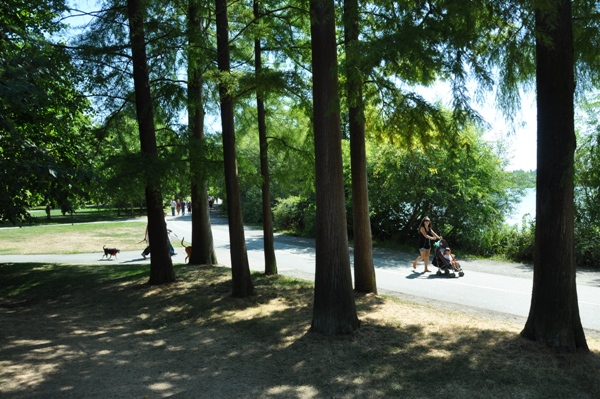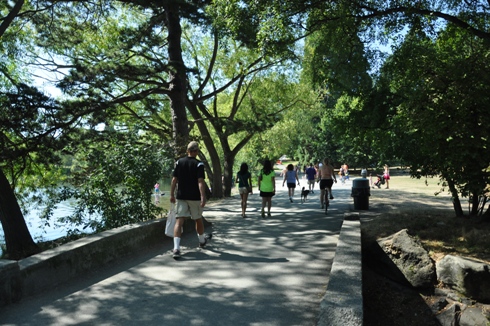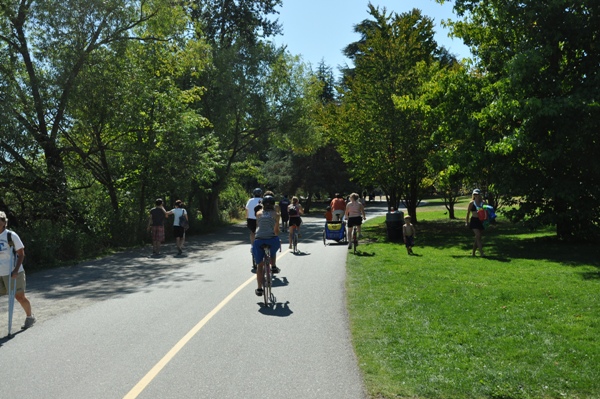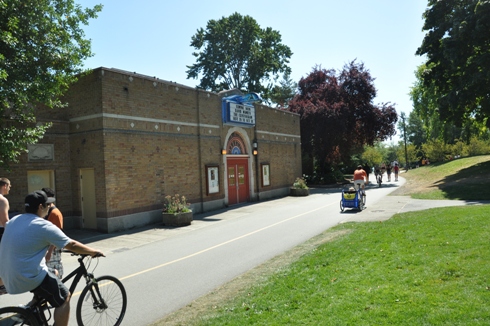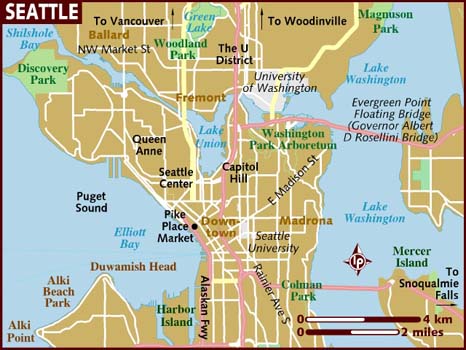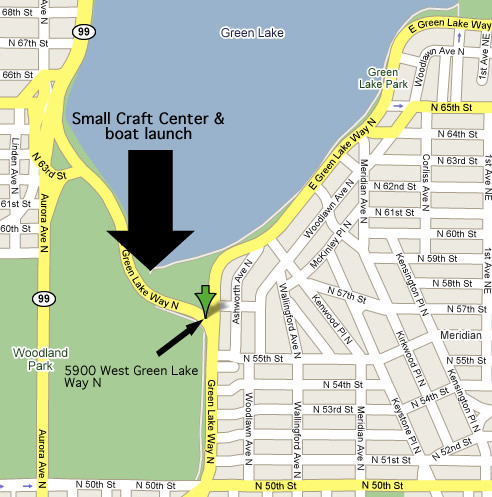 Wading Pool
Theatre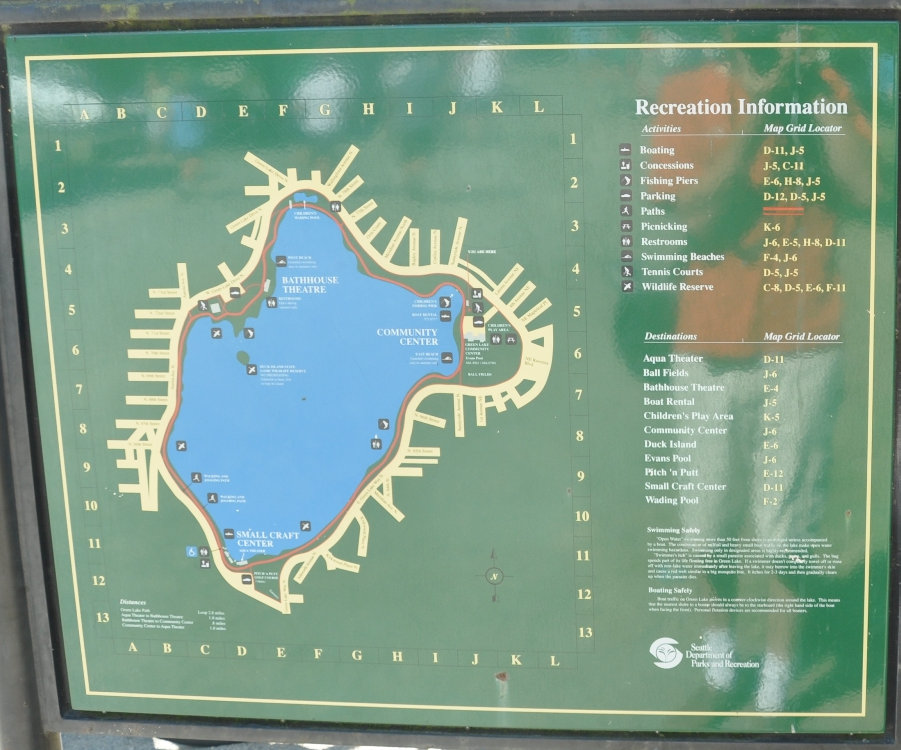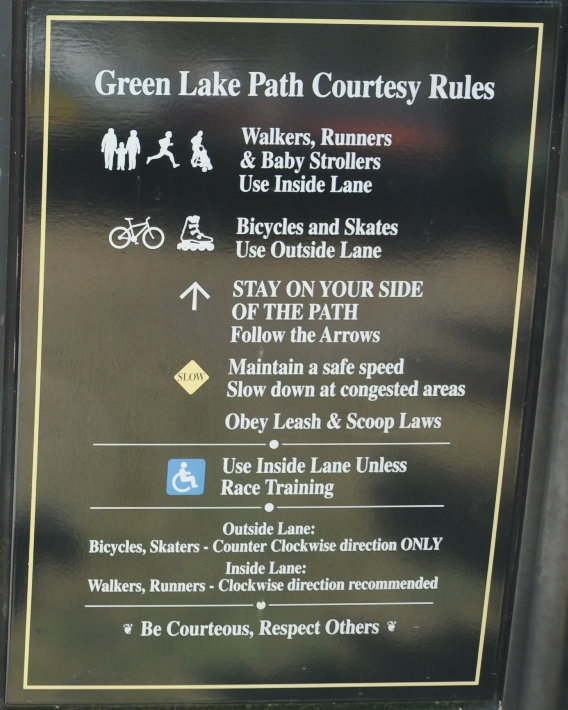 Beach activities
On the bike path
Water activities
Green Lake Park Recreation Guides
Trees, bike path and the lake
On the Green Lake walking path
Recreation Map and Path Courtesy Rules