The Museum of Flight
One of the top attractions for visitors to Seattle is The Museum of Flight, located at Boeing Field, just south of Seattle. The Museum of Flight is one of the largest air and space museums in the world. There are hundreds of historically significant airplanes and space vehicles. Along with the museum pieces are many on-site and outreach educational programs that explain the principles of flight, design and space travel. Each exhibit is loaded full of artifacts and information and some even have flight simulators. Most start with the Great Gallery where dozens of original aircraft are hanging or stationed for viewing. Detailed tours are often given when staff/volunteers with in-depth knowledge are working. One highlight is the 737 airliner theater where you board the plane and watch a program called Time Flies: A Century of Flight. Also the UH-1H Huey in the Great Gallery was flown by B Company, 158th Aviation Battalion during the Viet Nam War. There is a HH-52 Seaguard "The Flying Life Boat", a United States Coast Guard helicopter credited with saving over 15,000 lives. Also the Blackbird is on display, one of the fastest aircraft ever built. The Blackbird cruised at speeds of more than Mach 3 and altitudes of over 85,000 feet. Inside the Great Gallery is the Kids Flight Zone full of activities and exhibits for younger kids. The Museum of Flight Tower is a mock Air Traffic Control tower overlooking Boeing Field. The Lear Gallery holds Apollo 17 Mission Models including a highly detailed scale model of the Apollo 17 mission. The Space: Exploring the New Frontier area allows one to land the Apollo lunar module on the moon or land the space shuttle. One can also climb inside a full size replica of the International Space Stationís Destiny Research Laboratory. Outside you find the Airpark where several significant airplanes are located including Air Force One used by Presidents Eisenhower, Kennedy, Johnson and Nixon. The 707 jet inside is preserved as it was during the time period. Also in the Airpark is a Concorde jet, the worlds fastest jetliner. British Airways donated one of the only 20 Concordes ever built. This supersonic jet is only one of four on display outside Europe.
WillhiteWeb.com - Seattle Sights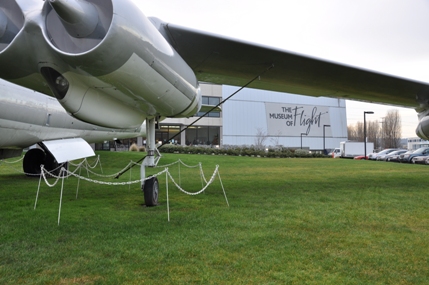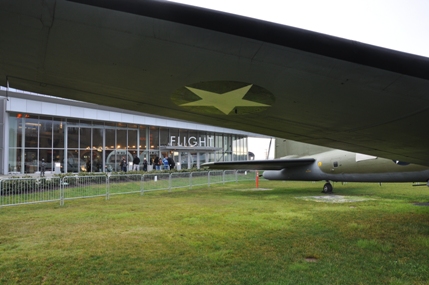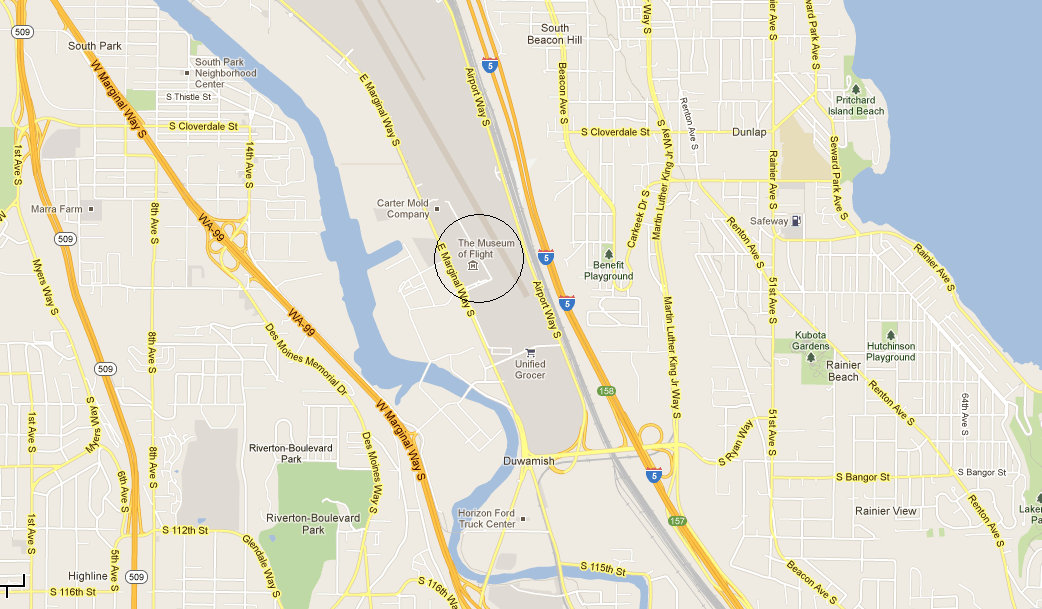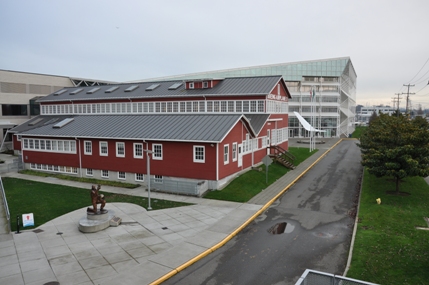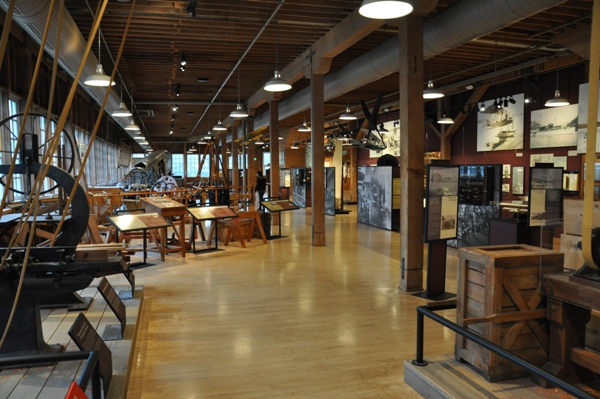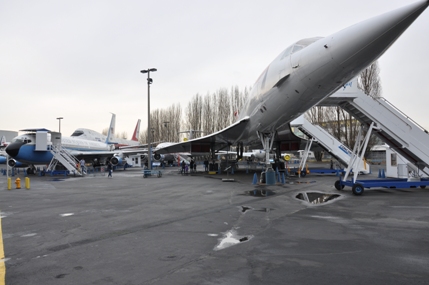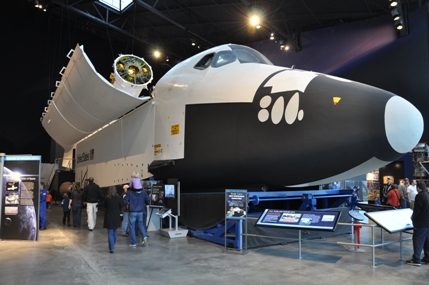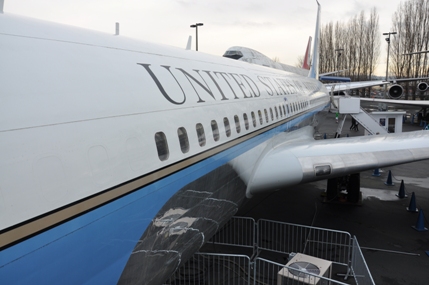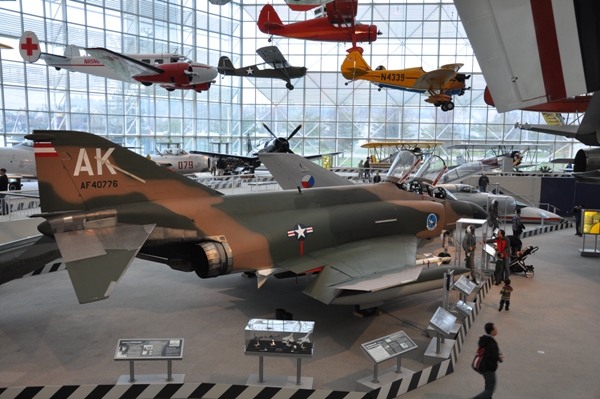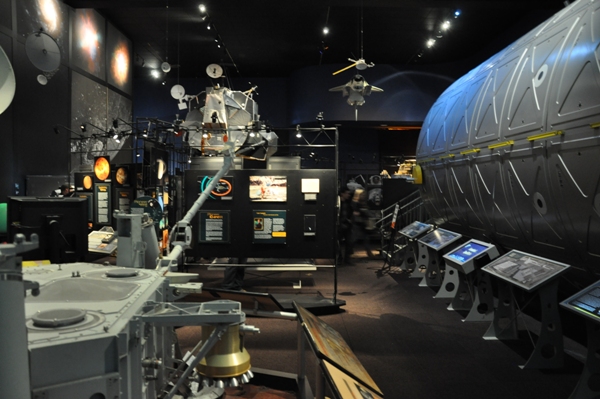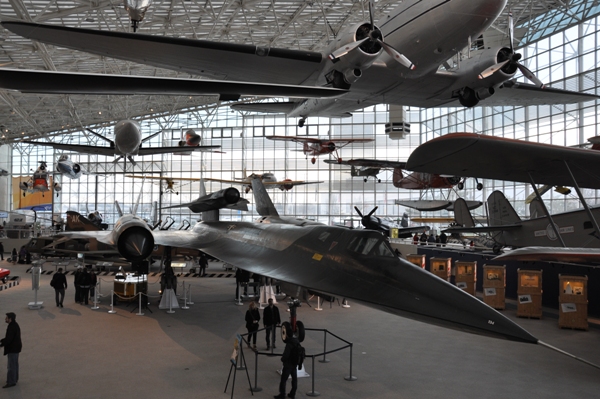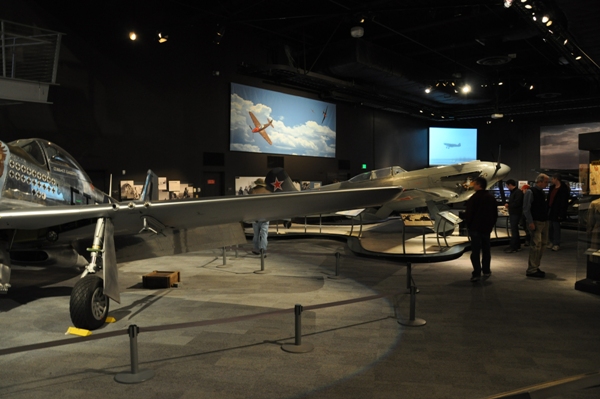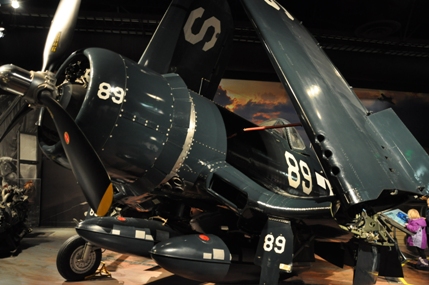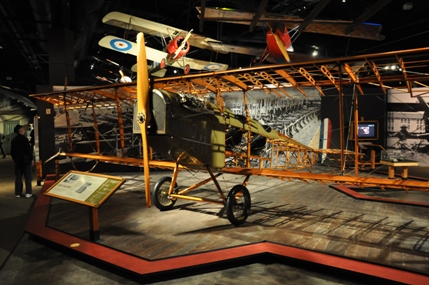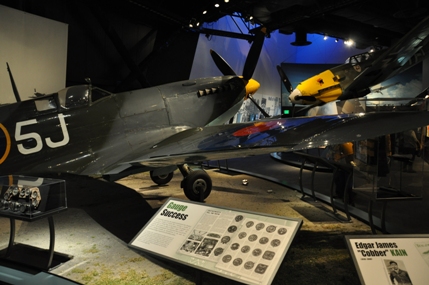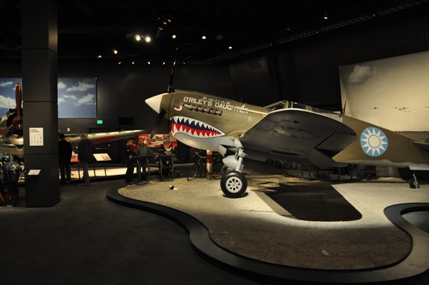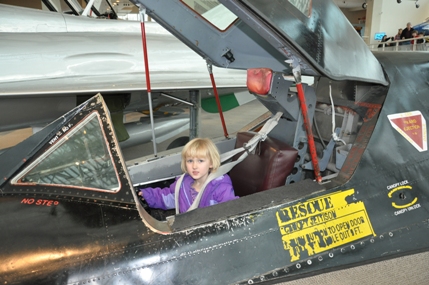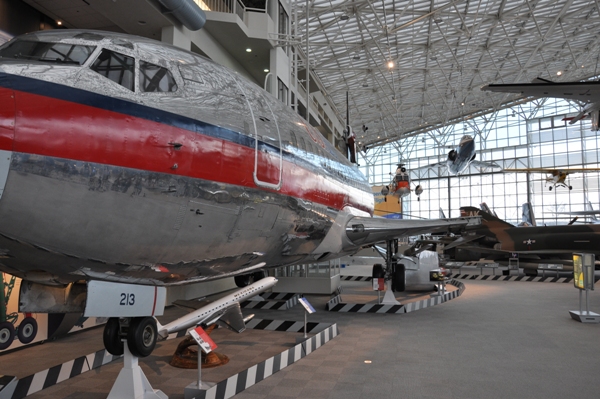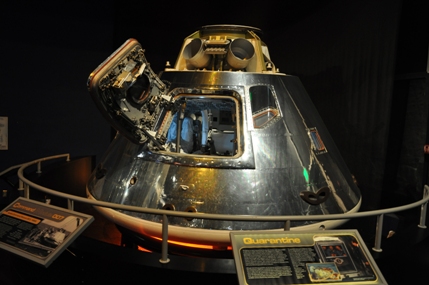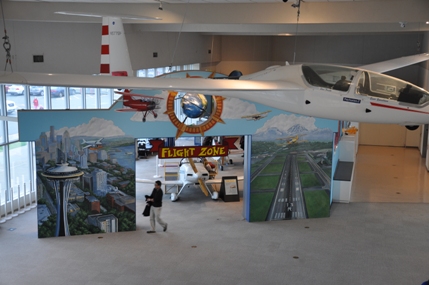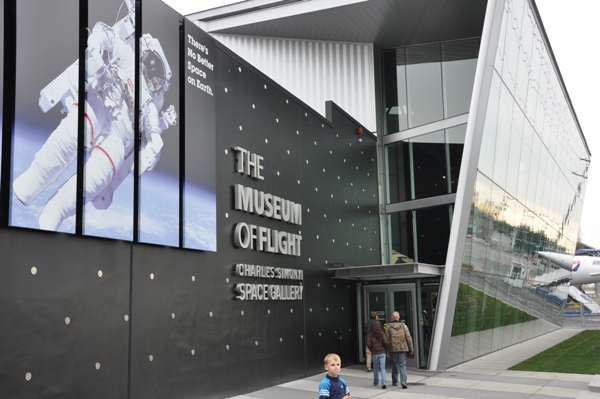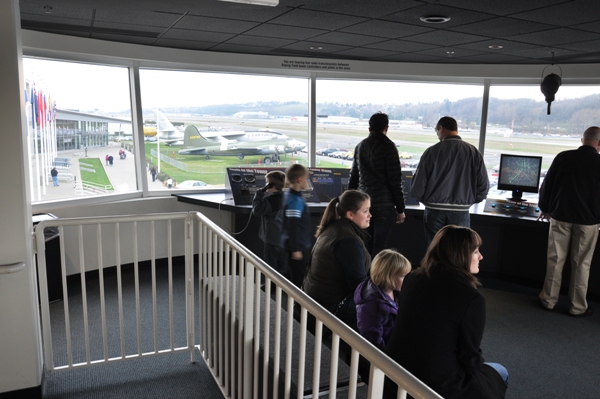 The Red Barn is all about how aviation was born and the original manufacturing facility of The Boeing Co.
Inside the Red Barn
The Museum of Flight is located South of downtown Seattle, at the south end of Boeing Field / King County Airport; Exit 158 off Interstate 5. Free Parking adjacent to the Museum and Airpark. Metro Bus Route #124 (See map below)
Access:
Several cockpits are available for climbing into and taking pictures.
The Perlan Glider was used by Steve Fossett and Einar Enevoldson to set the world altitude record. It is on display near the Museum of Flight's Lear Gallery. You can also see the Kids Flight Zone in this picture.
Personal Courage Wing
Personal Courage Wing
Personal Courage Wing World War II Fighters
Personal Courage Wing
Personal Courage Wing
Great Gallery
Great Gallery & the Blackbird
737 Airliner Theater
Museum of Flight entrance
Aircraft outside of the entrance
Air Traffic Control tower
Charles Simonyi Space Gallery
Training shuttle in the Charles Simonyi Space Gallery
The Concorde
Air Force One in the Airpark
Space: Exploring the New Frontier Exhibit
Space: Exploring the New Frontier Exhibit Apollo 17