www.willhiteweb.com - Hiking, Climbing and Travel
Alki Beach Trail - West Seattle
Walking or biking the route along Alki Beach is a Seattle classic. You wont find any beach at the downtown waterfront so this is where to go for out of town visitors who thought Seattle had water activities. Considering it will probably be cold or overcast, they will probably be disappointed anyway. But, if the weather cooperates, Alki has a 2.5 mile trail from the West Seattle Bridge to near the point lighthouse. A portion of the route is along Alki Beach Park as well as a few other small city parks lining Elliott Bay.
The entire route is a paved designated bike path. At times, foot and bike traffic is separated with two separate paths. The most commercial area is near the beach park where you can go to restaurants and shops. As you get closer to the West Seattle Bridge, the route becomes less scenic.
Cross the West Seattle Bridge from I-5. Take the Harbor Avenue/Avalon Way exit and then turn right onto Harbor Avenue. The trail starts and runs along Harbor Avenue which becomes Alki Avenue. There is street parking in places along most of Harbor Avenue and Alki Avenue.
Access: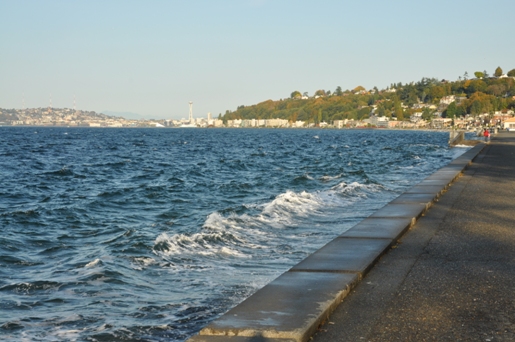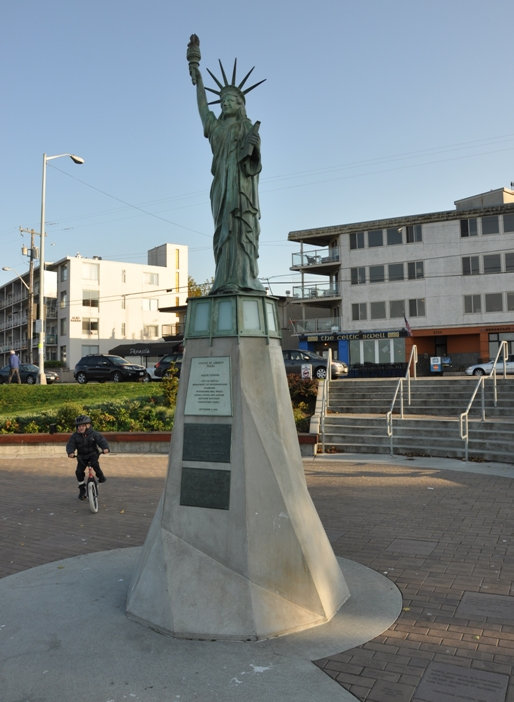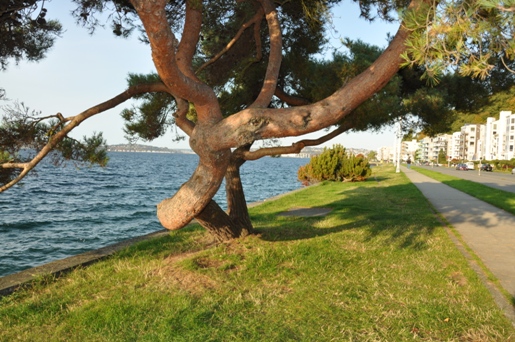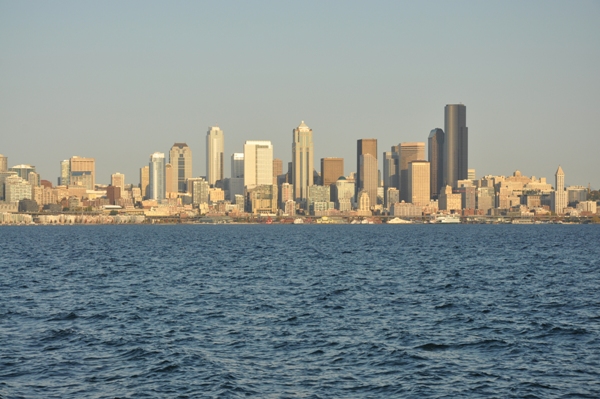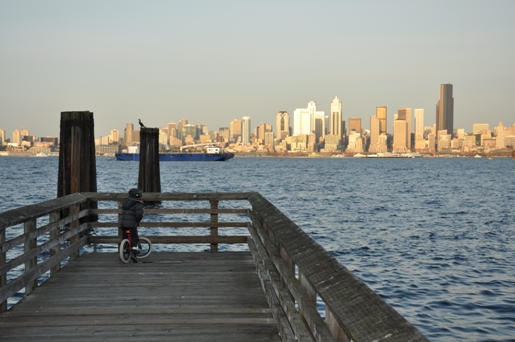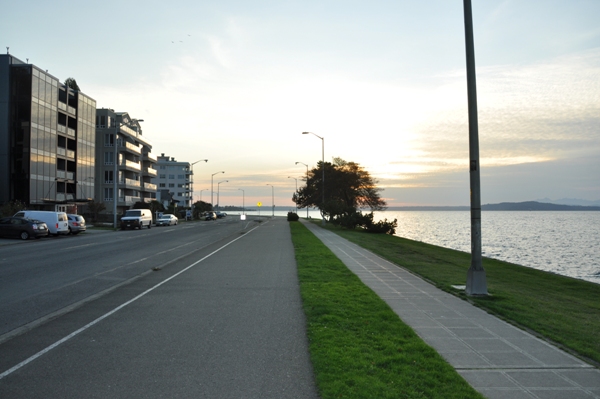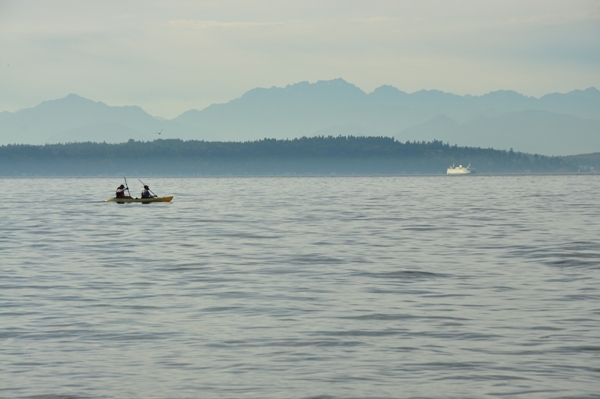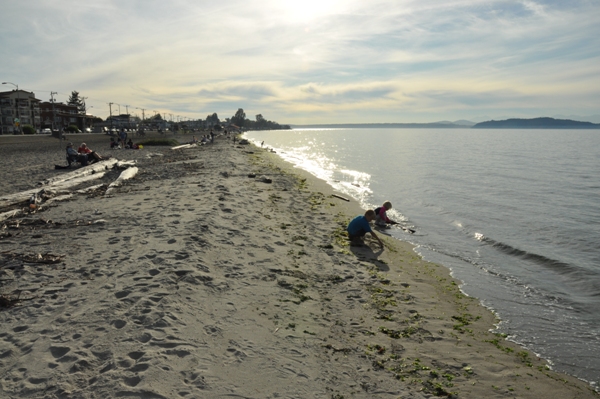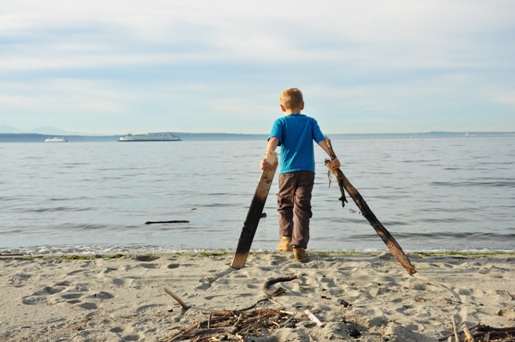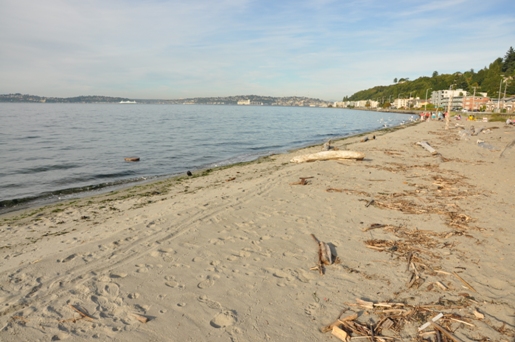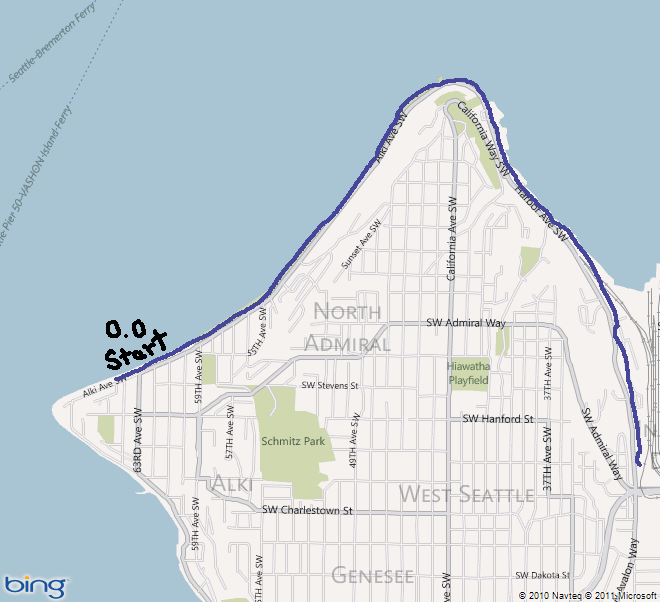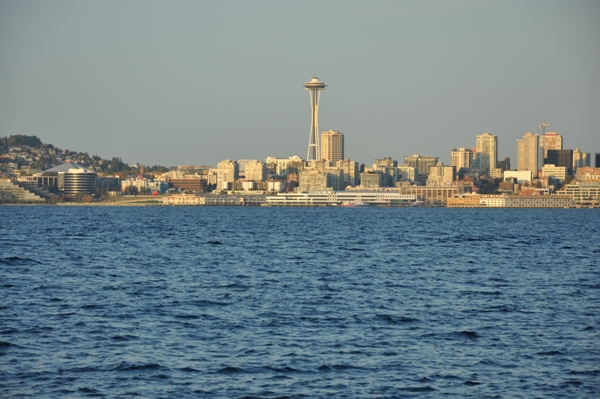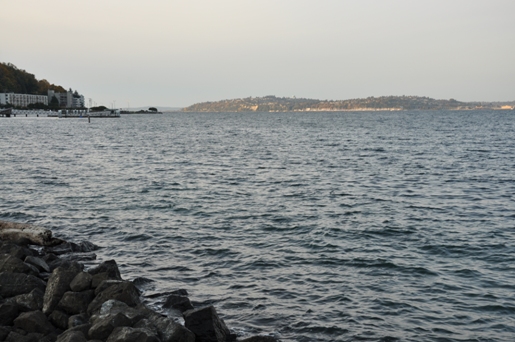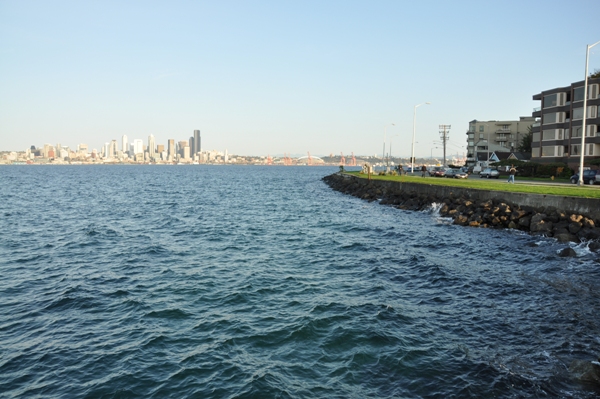 Starting point for mile 0.0 is near Alki Point Lighthouse
Trail heads east here all along the waterfront around the forested point in the distance
Seattle Skyline
Trees along the trail
A pier off Harbor Avenue
Having fun with driftwood
Kayaks, ferryboats and the Olympic Mountains = Seattle
Along the trail
Alki Beach
Alki Beach, the birthplace of Seattle year 1851
Turning south onto Harbor Avenue
The Statue of Liberty
The Space Needle across Elliott Bay
View of Magnolia Hill across Elliott Bay