www.willhiteweb.com - Hiking, Climbing and Travel
Seward Park
Seward Park is a 300 acre peninsula reaching out into Lake Washington. A paved 2.4 mile bike and walking path loops around the entire park with views the entire time. Inside the loop are miles of trails, including one through a stand of old trees, one of only two virgin forests remaining in Seattle. Other things in the park are a kids play area, an amphitheater, a native plant garden, an art studio and several swimming holes.
I-5 Southbound
Take the W SEATTLE BR/COLUMBIAN WAY exit- exit number 163A.
Keep left at the fork in the ramp. Merge onto COLUMBIAN WAY S.
Turn slight right onto 15TH AVE S. Turn slight left onto S COLUMBIAN WAY. Turn SLIGHT RIGHT onto S ALASKA ST. Turn RIGHT onto RAINIER AVE S/WA-167. Turn LEFT onto S ORCAS ST. S ORCAS ST becomes LAKE WASHINGTON BLVD S. 0.14 miles

I-5 Northbound
Take the SWIFT AVE. exit- exit number 161- towards ALBRO PLACE.
Turn RIGHT onto SWIFT AVE S. Turn LEFT onto S EDDY ST. Turn LEFT onto BEACON AVE S. Turn right onto S ORCAS ST. S ORCAS ST becomes LAKE WASHINGTON BLVD S. 0.14 miles
Access:
In 1892 Seattle Park Superintendent E. O. Schwagerl proposed that the city buy Bailey Peninsula as part of its first Comprehensive Plan. Many argued that the peninsula was too far from town, but Schwagerl knew better. Luckily, his opinion was backed by the Olmsted Brothers as they developed a plan for Seattle's parks in 1903. In 1911, the city bought the peninsula for $322,000 and named it after William H. Seward, the Secretary of State who was responsible for America's purchase of Alaska in 1867.

Development of the park was slow at first. In 1917, the lowering of Lake Washington by construction of the Ship Canal exposed the wide grassy meadow that now leads to the swimming beach. The bathhouse was constructed in 1927. The fish rearing ponds were built in 1935 as part of an effort to make Lake Washington a "fisherman's paradise." In 1953, a Greek-style amphitheater was hollowed out on the south hillside and for years was the scene of lavish orchestra, chorus, and dance productions under the direction of Gustave Stern.
Seward Park History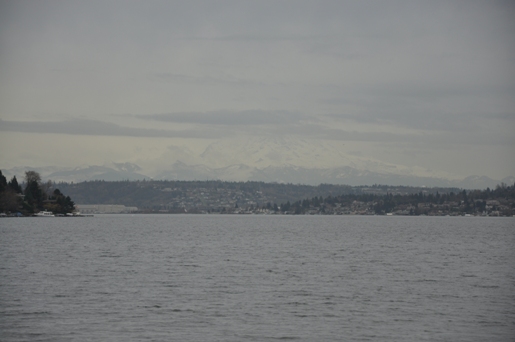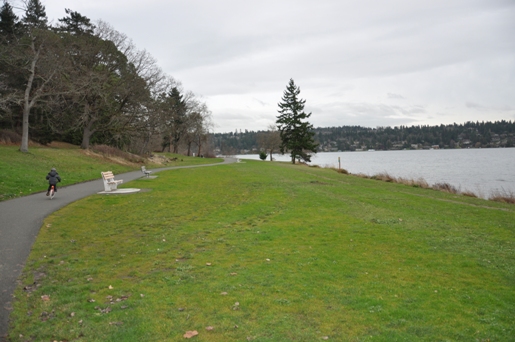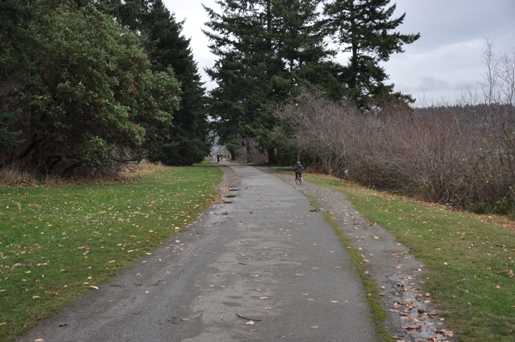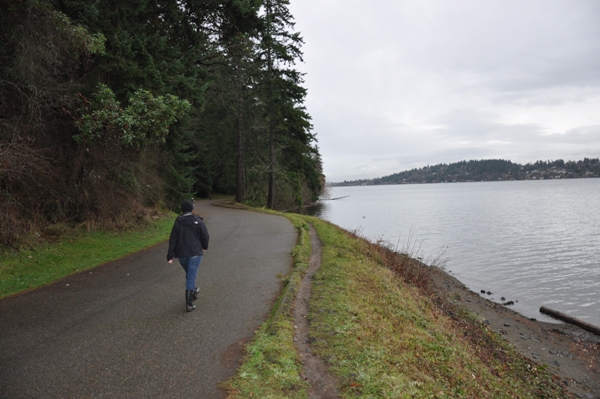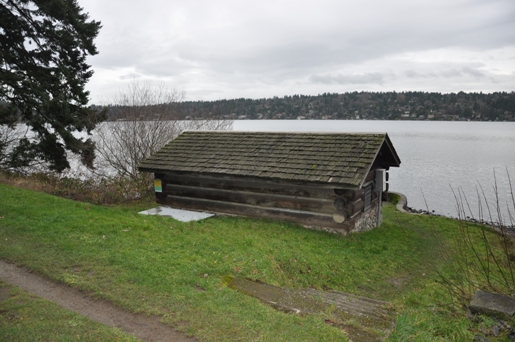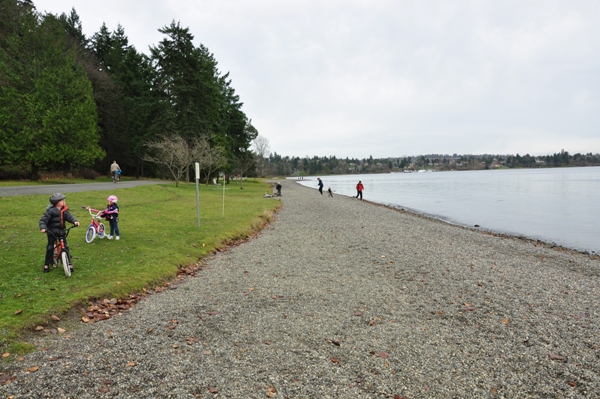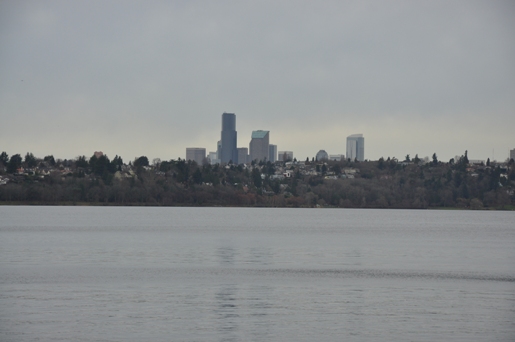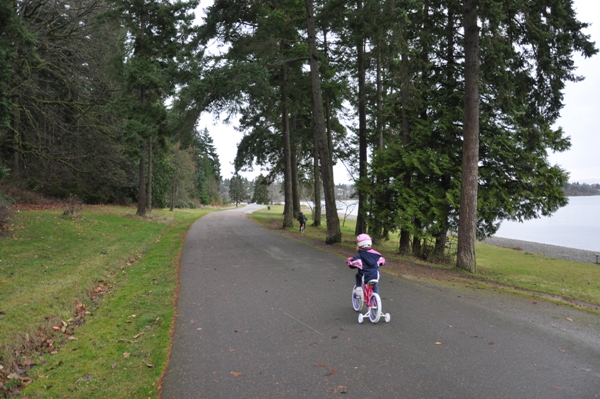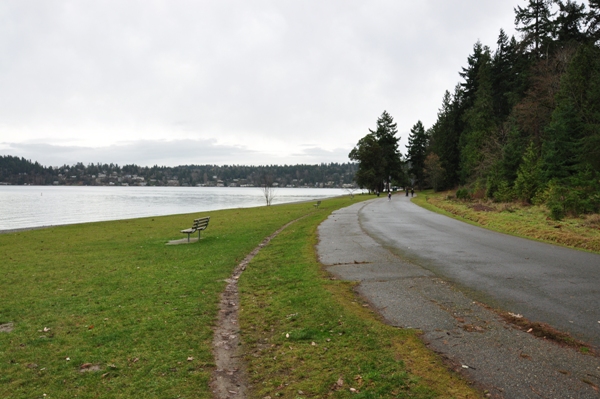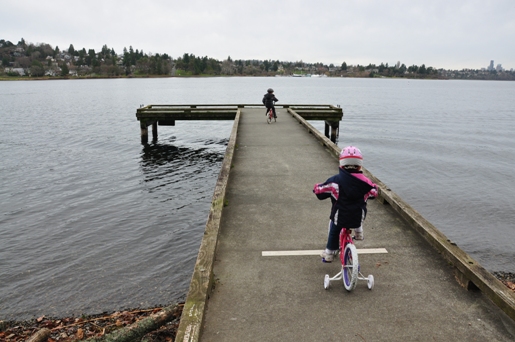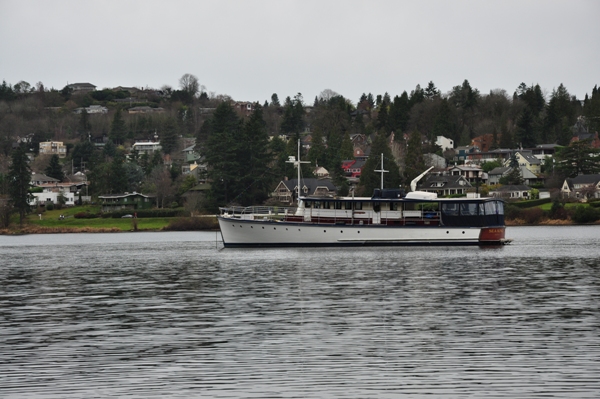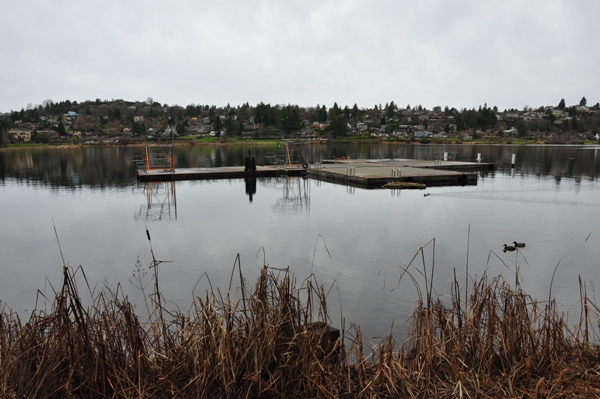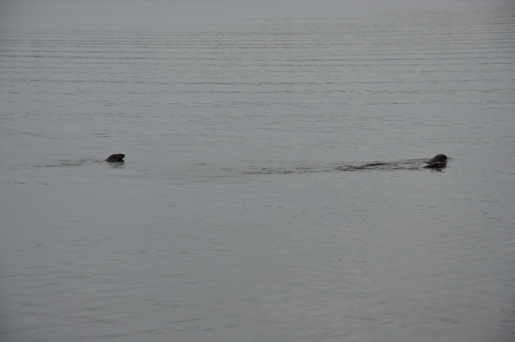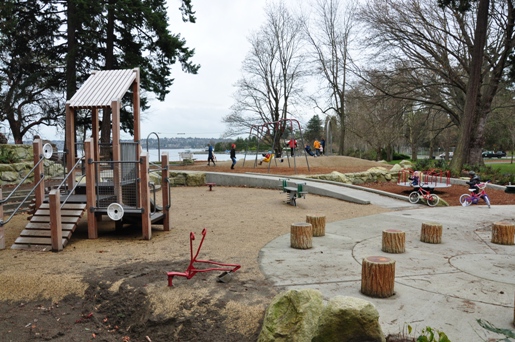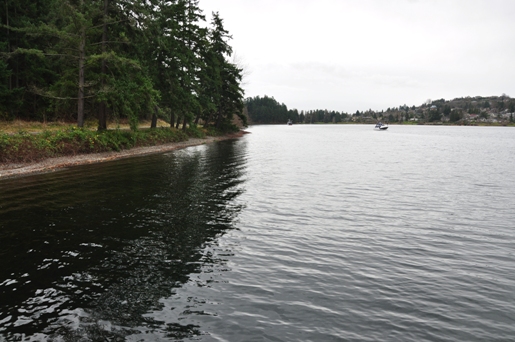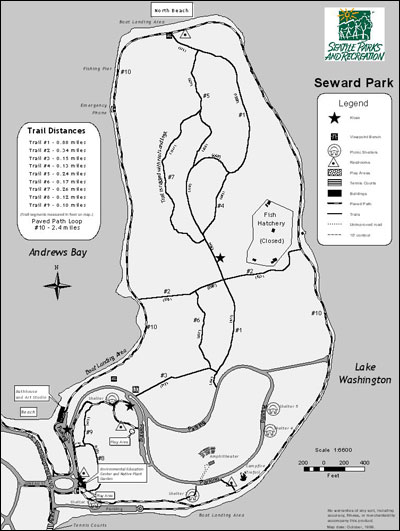 Boat in Andrews Bay
Otters
Kids play area
Swimming in Andrews Bay

I-90 bridge to Mercer Island
Mount Rainier is out on good days