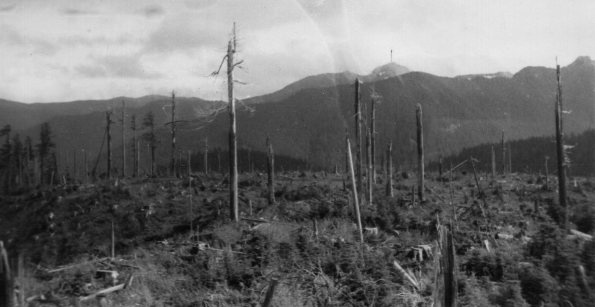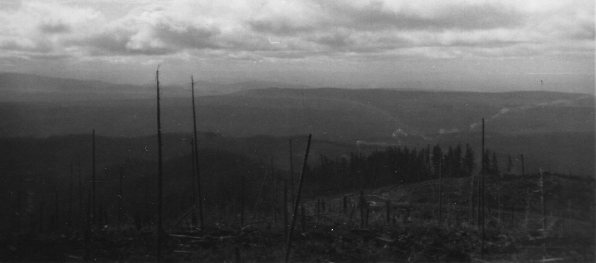 Carbon Ridge Lookout Site
Elevation: 4,160+ feet
Distance: 7.5 miles
Elevation Gain: 2,400 feet from the gate
Access: gravel roads with many potholes
This lookout was built in 1961, replacing the nearby O'ferrall (South Prairie) Lookout. The structure was an 80 foot wooden DNR live-in tower that only lasted 8 years until 1969. Today the site is being used as a weather station. As the pictures show, the summit is quite pleasant, very open and grassy (in 2015). To reach the Carbon Ridge Lookout, you need to pass right by the O'ferrall (South Prairie) Lookout site.
Washington Lookout Sites
Route
The road up is a nice grade for biking but starts climbing steeper as you get within the last few miles. The map should get you all the way there.
Access
To reach the Carbon Ridge Lookout, find your way to Wilkeson. In town, turn left on Railroad Avenue passing the school and coke ovens. When you hit the Sunset Lake Camp sign, turn right on a gravel road. This is FS 7710. Follow this 4.3 miles to a Y, go right and in 0.2 miles is a gate. Park in areas below the gate.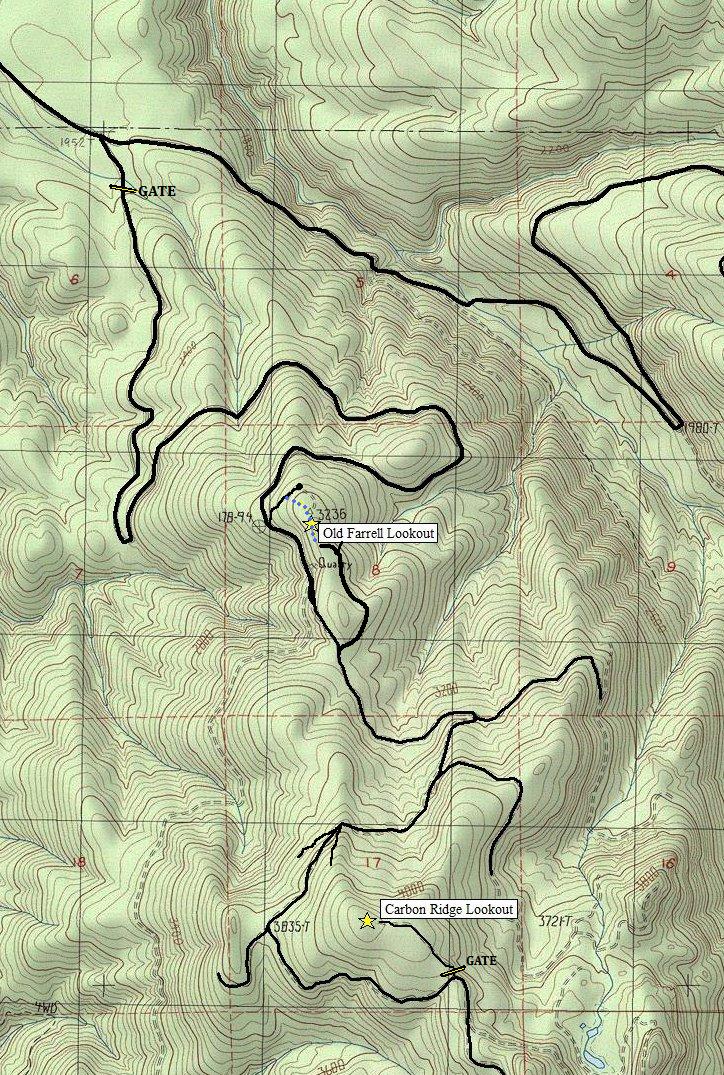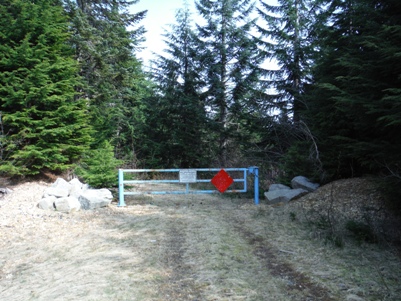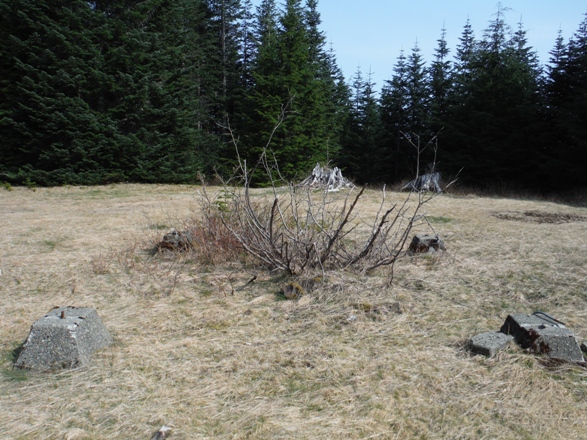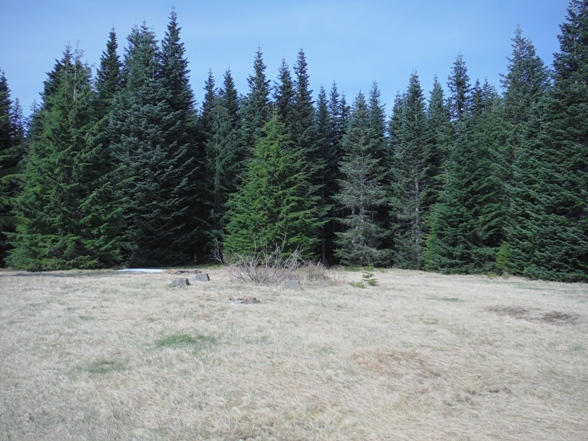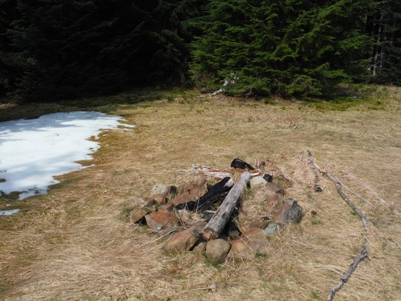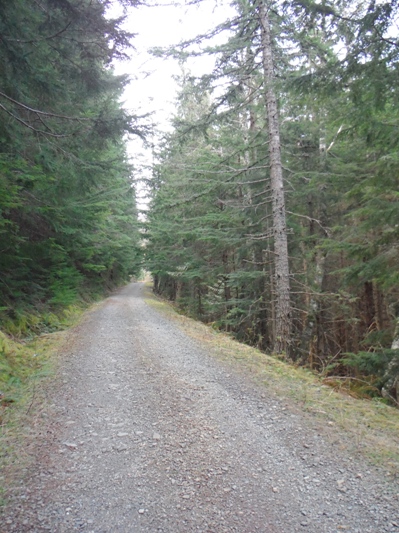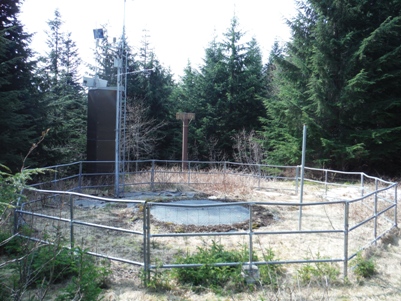 Mature timber as you get closer to Carbon Ridge site
Lookout site is in center of grassy field
The 4 lookout footings
Weather station
Large campfire ring
The old gate just below the summit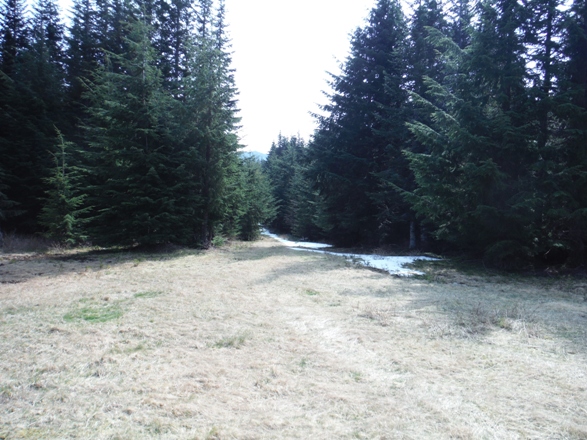 Access road
In February of 1996, I was traversing the ridge on my way to Burnt Mountain when I stumbled across a massive amount of lookout debris. The ridge had just been harvested and there was lots of slash. At some point, I vividly remember looking down and realizing the slash pile I was standing on was a lookout. There were windows, doors, railings....all smashed flat. I believe the lookout had been moved a distance, then crushed...but I can't remember where I saw it in 1996.
Nov. 1959: B&W images taken from area being considered for new site.
Early 1960: DNR making attempts to work with Scott Paper for O'farrell replacement lookout.
September 1960: DNR gets easement from Scott Paper Company for easement to site.
November 1960: DNR gets permit for use of land to build lookout on Scott Paper.
Summer 1961: Carpenters finish building new Carbon Ridge Lookout.
1961: First Lookout, Bradine Shantz Kortenbeck 8-18-61 to 9-22-61
1961: Esther Hensel 9-23-61 to 10-4-61
1962: Linda Metke 6-13-62 to 9-4-62
1962: Esther Hensel 9-4-62 to 10-1-62
1963: Patricia Wilde 5-17-1963 to 9-23-1963
1964: Mrs Lois Burton 6-18-64 to 8-31-64
1964: Ernie Ernberger 9-1-64 to 9-30-64
1965: Susan Areutsen 6-14-65 to 10-15-65
1965: Don Toman (Temp L.O.) 9-11-65 to 9-24-65
1966: Last Lookout, Mrs. Margaret Felsburg 6-16-66 to 9-16-66
December 1965: DNR extends right of way access until September 1970.
June 13, 1969: Tower pulled down by Emmitt Gleason, Don Aden & 2 crewman.
From the DNR file: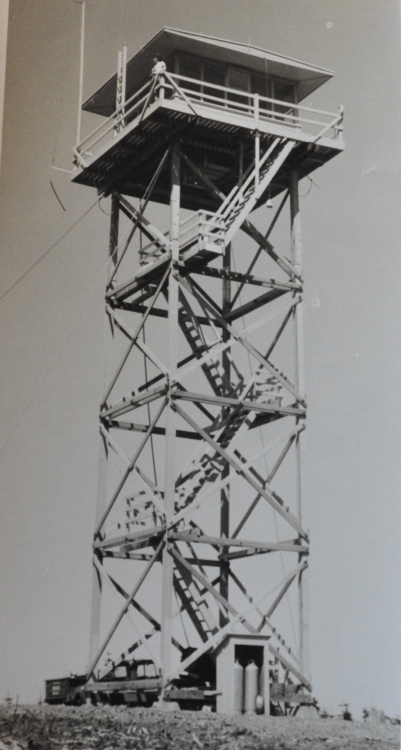 Carbon Ridge Lookout 1962 - Photo by Linda Metke stationed in 1962
These images below had the date Nov. 1959 but documents suggest the DNR still did not have this site secured to build at that time. Yet the images show what looks like rope guylines. I do trust the images are from Nov. 1959 because the O'farrell Lookout was standing in images, it was burned in Fall 1960. Also, in 1960 all the snags within 600 feet of the tower were ordered to be dropped, they are still standing in these images. On closer inspection, it appears not all the images are from the same date, I think a few are after construction.
November 1959 Images (pre-lookout....maybe)
Click on below images to enlarge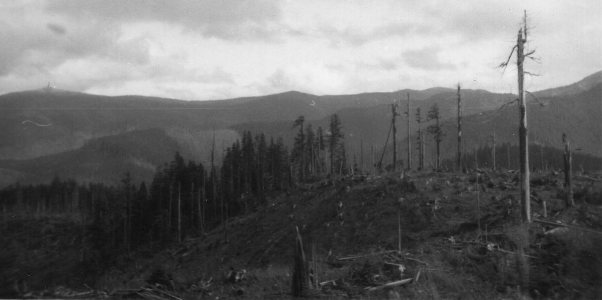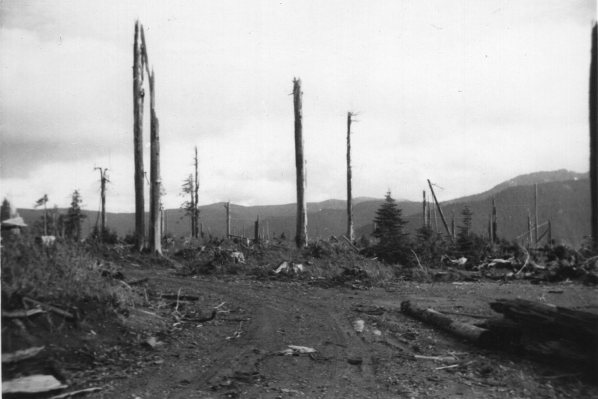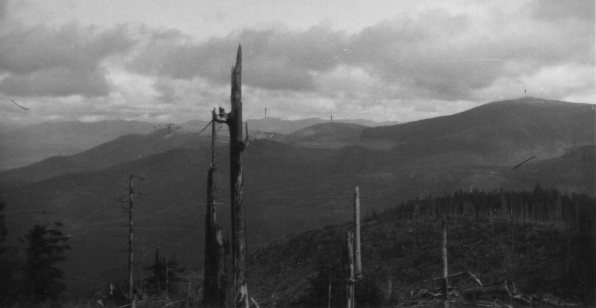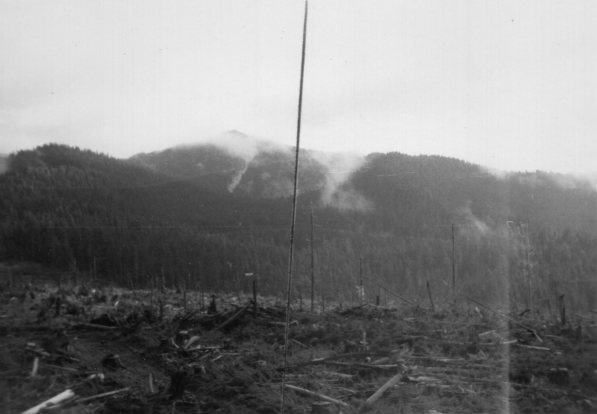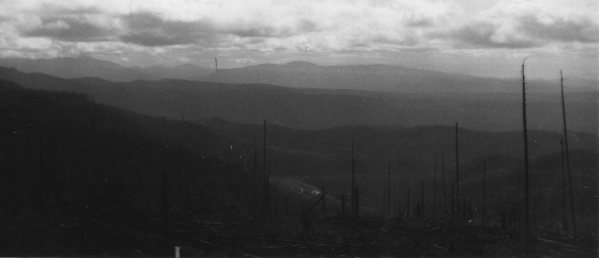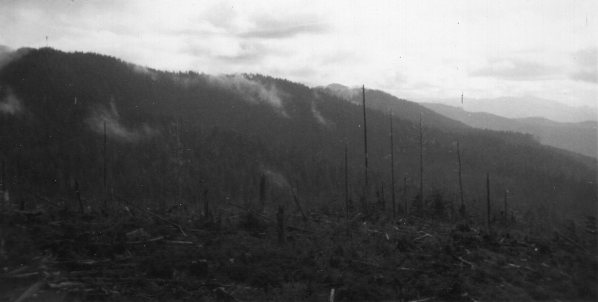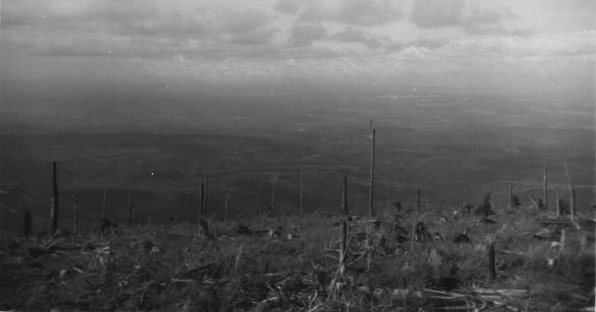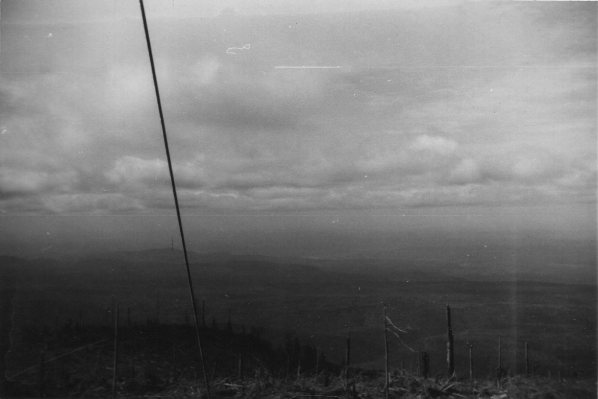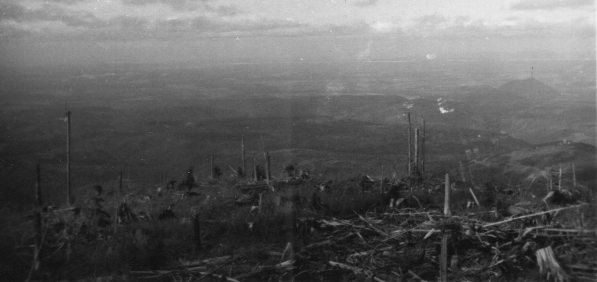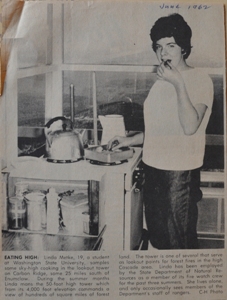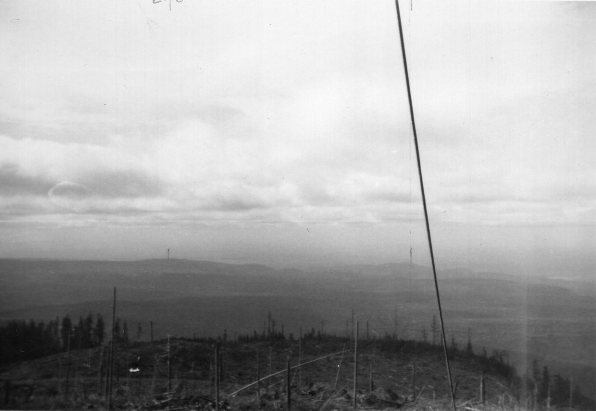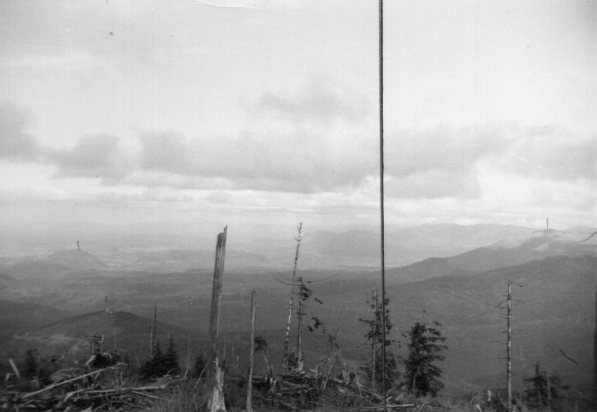 Buckley Mtn.
St. Paul L.O.
Electron L.O.
Wilkeson Quarry
Spar Pole Hill
Electron L.O.