Bald Mountain
Distance: Depends on gate access
Elevation: 3,627 feet on current maps, 3,647 feet on older maps
Access: Gravel Roads
The "Historical Registry of Western Washington Lookouts" suggests this Bald Mountain may have had a lookout site based on a Metsker Map. I've checked the 1948, 1960c, 1962, 1975 maps but did not see the lookout marked, although nearby Huckleberry and Lookout Point were often shown.
Some of the earliest maps show trails going up Bald Mountain. The fact it was benchmarked so early hints to something. I found several large nails anchored into the rocks in the vicinity but nothing else indicating something was there.

For many years, Bald Mountain was truly bald. The large trees on the mountain today are evidence of growing in wide open spaces. The huge branches and knots that start from ground level show the tree grew out as much as up with no competition from neighboring trees. This causes trees to become extremely knotty, and it's probably why they were never harvested. The wood is just not very valuable.
Washington Lookout Sites
Access
The easiest for me was while visiting Huckleberry Mountain lookout site to the south. I followed the ridgeline, which was where the historic trail route through the area passed. The topo map below shows the route. The final section to the summit is an easy bushwhack. In fact, the woods were almost enchanting with large trees, Oregon Grape carpeting the forest floor and the deer were prancing through right next to me.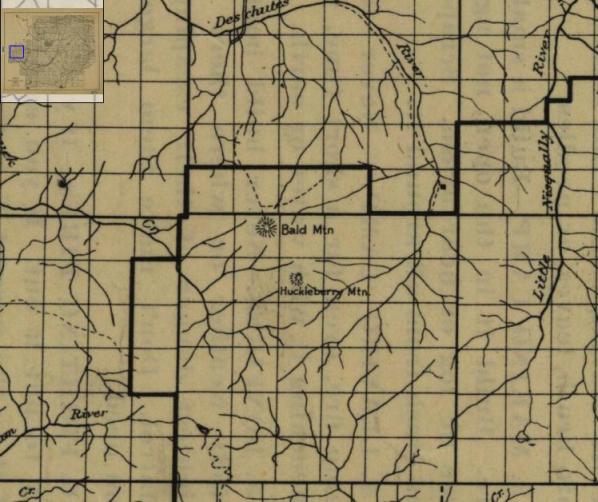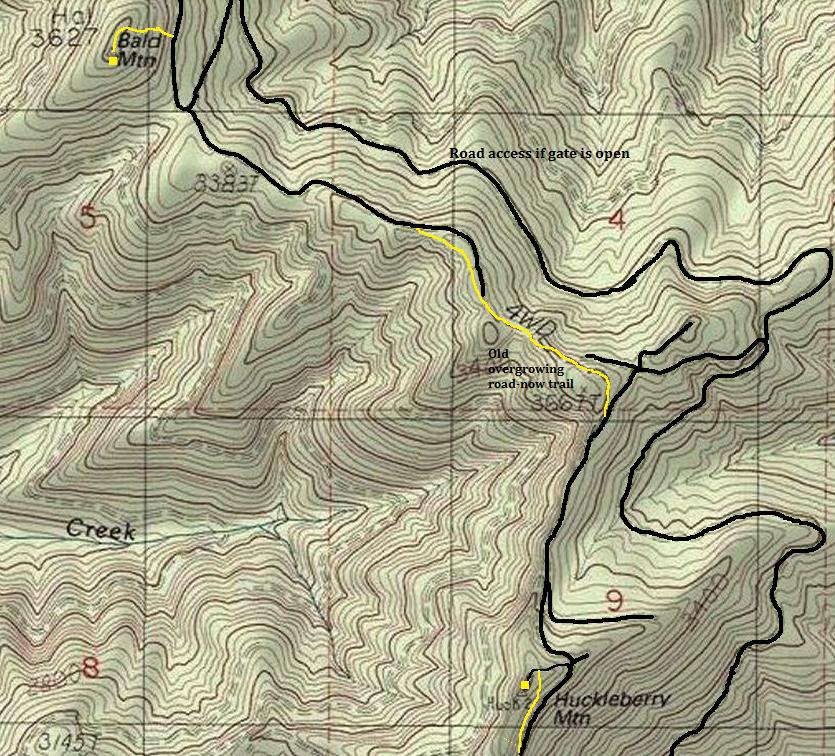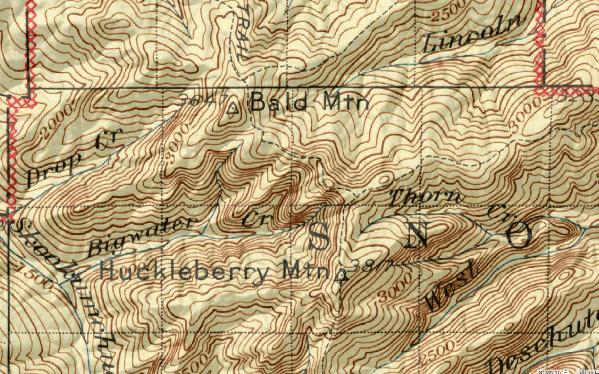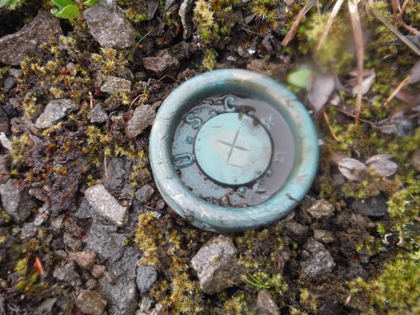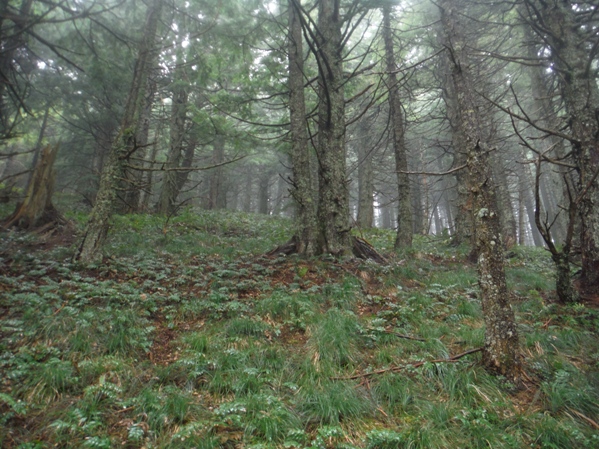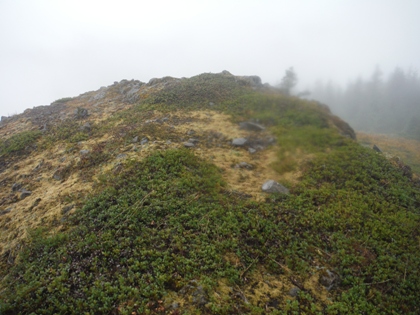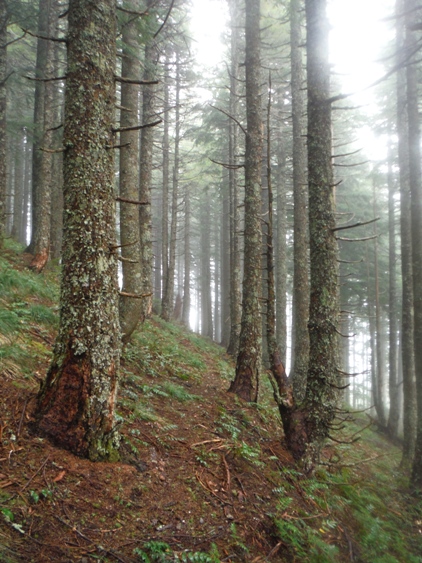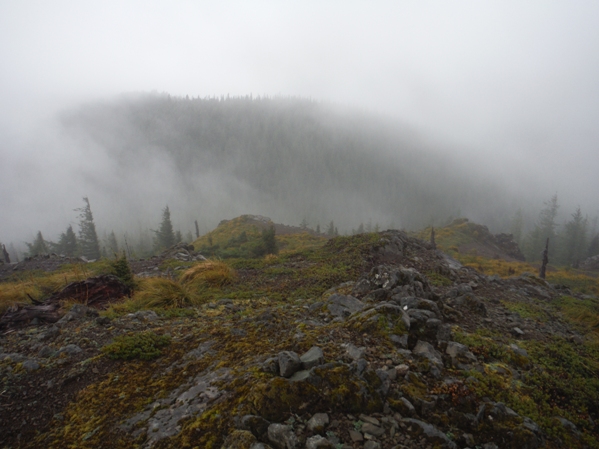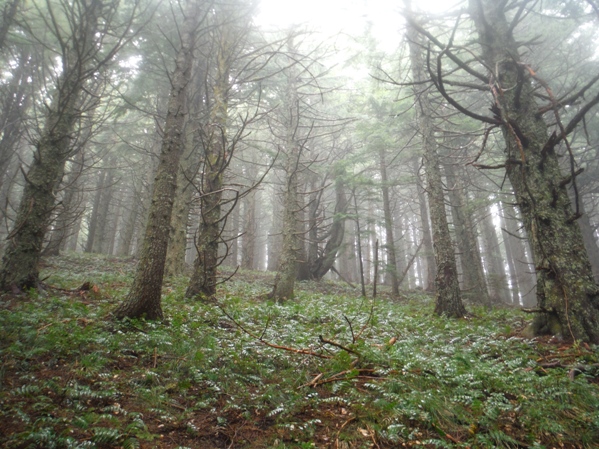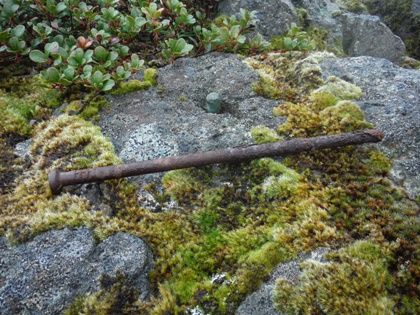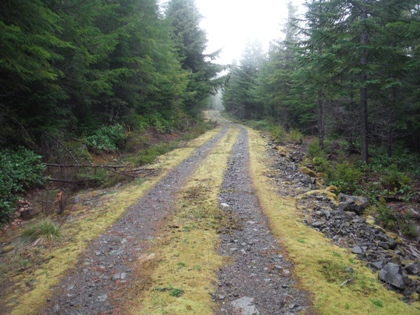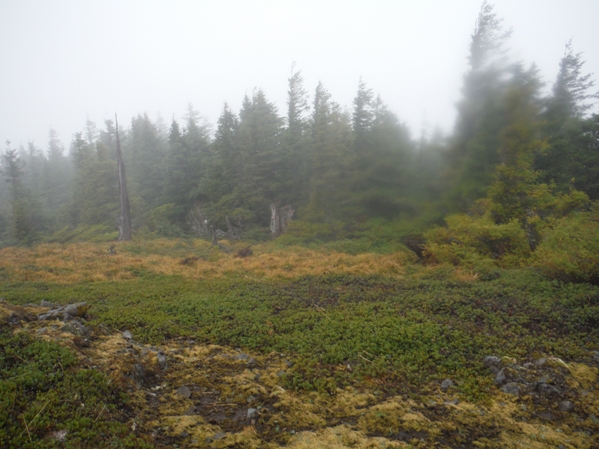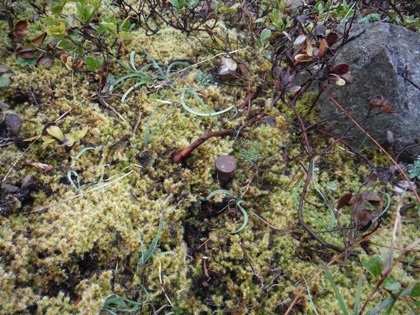 Nail in the rock hiding in the moss
Missing the amazing views to the south
The summit
Loose nail and a broken nail in the rock
Summit benchmark
Trail right where one is on the early maps...or just a game trail
Road section to Bald Mountain
Large but not old trees
Park like off-trail and no bushwhack
Showing route to Bald Mountain from Huckleberry Mountain
1915 Map showing trail to Bald Mountain
For access roads to Huckleberry, see these trip reports: