Lookout Point Lookout
Distance: 0.5 miles
Elevation: 3,415 is likely based on a benchmark on Metsker maps
Elevation: 3,520+ based on today's USGS & the 1937 SNF map
Elevation Gain: 300 feet from gate
Access: Gravel Roads
This site was reported as a tower in the 1930s. One source suggests it may have been used by the Huckleberry Lookout. Lookout Peak was just a few minutes off the old trail that leads to Huckleberry. Although I have not found the lookout site listed on Forest Service maps (just Lookout Mountain), the name "Lookout Point" is shown on the Metsker map in 1960 instead of calling it Lookout Mountain. The top is accessed from an old dozer road leading to the summit but I couldn't find anything on top (although I did not search very long). The summit has several large flat areas, is clear of any large trees and has a big cliff face off the east side. Why it was called "Lookout Point" on "Lookout Peak" is a good question. Many other lookouts referencing a "Point" were not on the summits but a prominent ridge or bump lower on the mountain. This suspicion led me to check several other possible spots on the shoulders of Lookout Peak, but nothing was found but old logging landings. For what it's worth, an earlier 1948 Metsker Map even listed Lookout Point on an extended ridge of Lookout Peak in Section 28 to the SE (shown below).
Washington Lookout Sites
Access:
Forest Service Road 71 will get you very close. It's 12.6 miles to a private gate just as you get to the base. This gate is open at some point during the year, the sign offers a phone number to call for access times. Walk or drive up from the gate to the highest point in the road, then easy cross country will get you to the summit in minutes. The old dozer road comes in from the north if you wanted to utilize it but requires dropping down, then back up.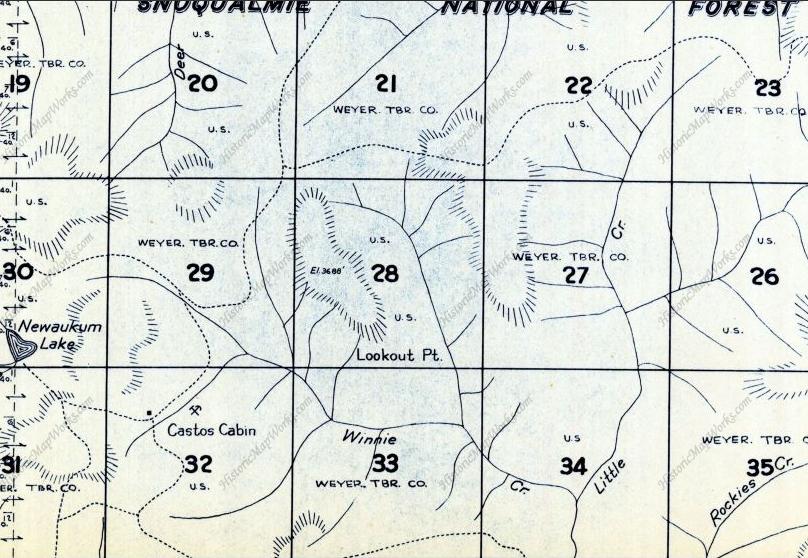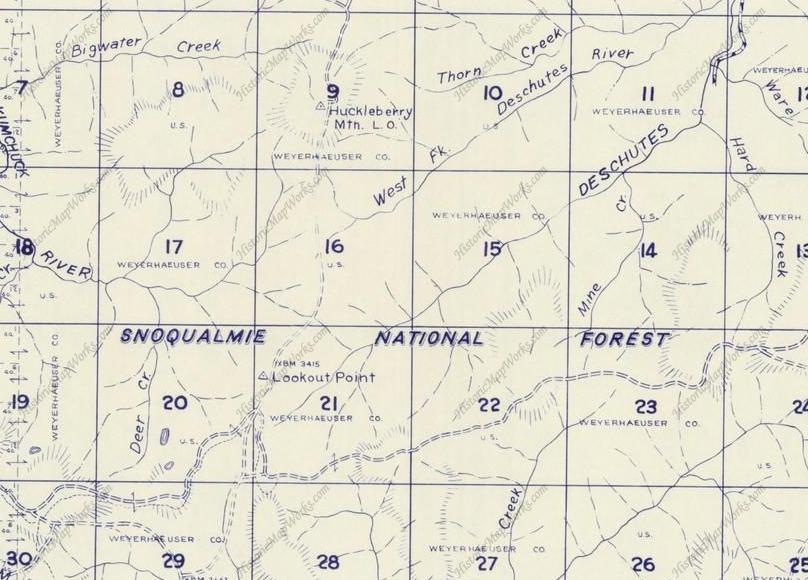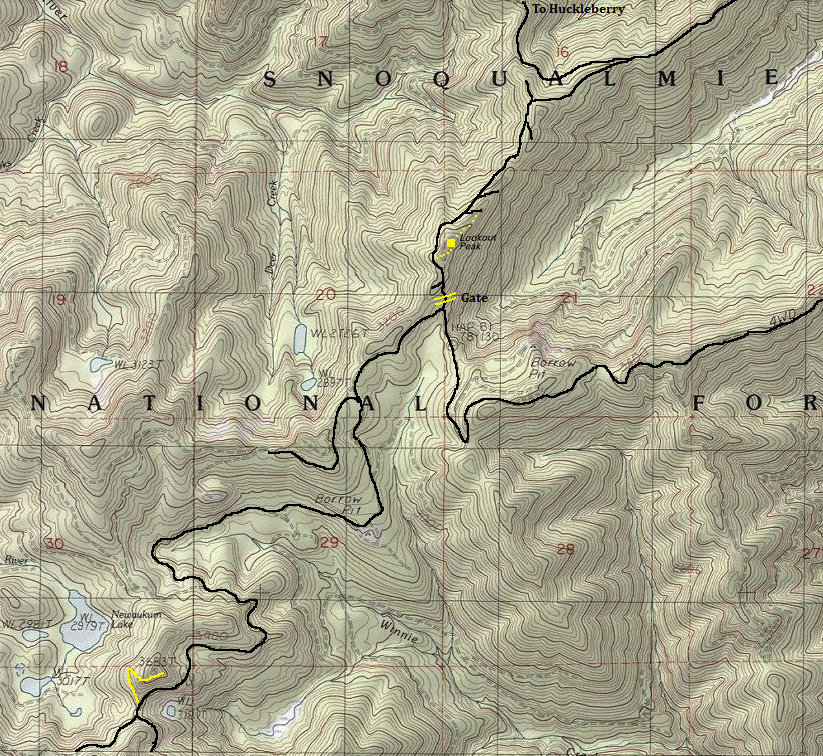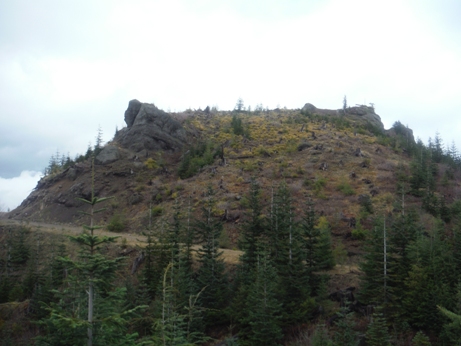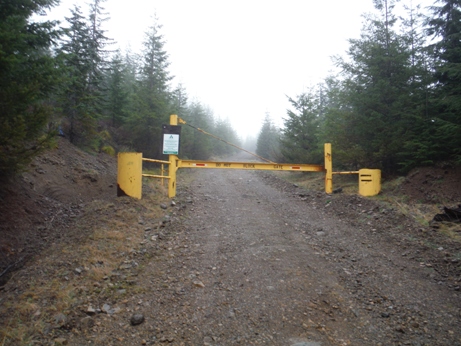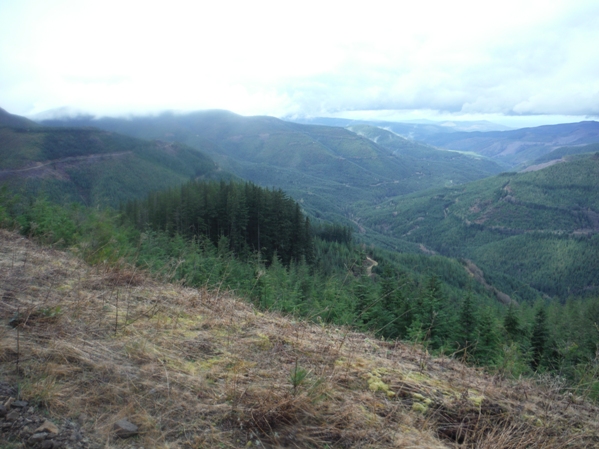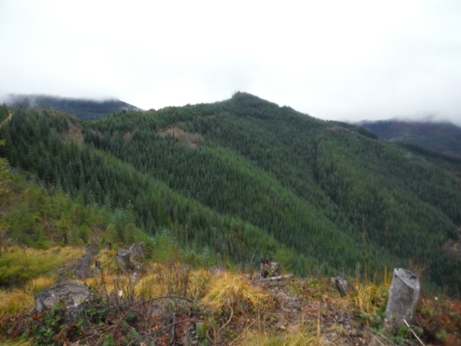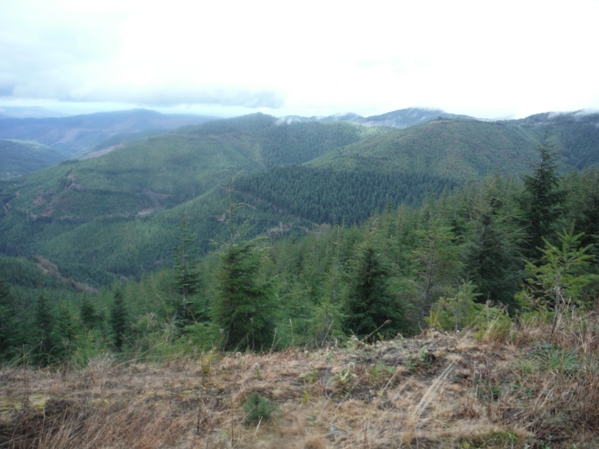 Seasonal Gate
Lookout Peak from a landing to the south
Lookout Peak from a landing to the north
Looking west from the road highpoint
Looking northwest from the road highpoint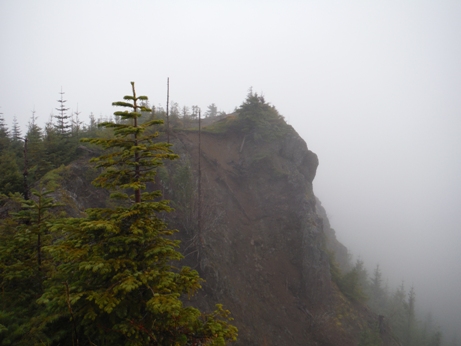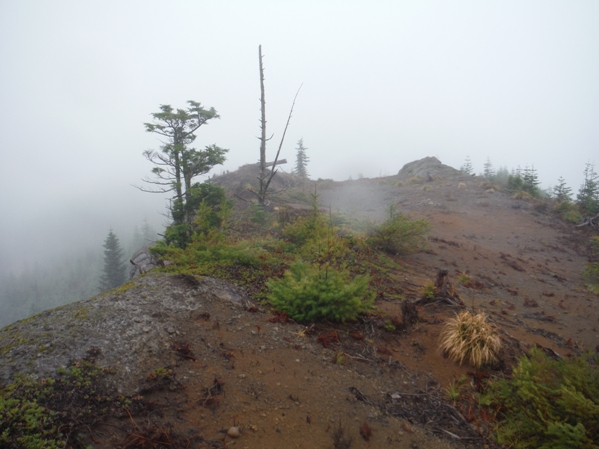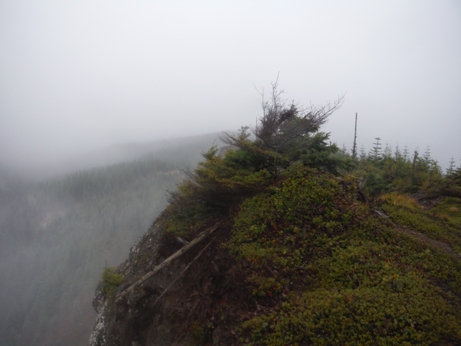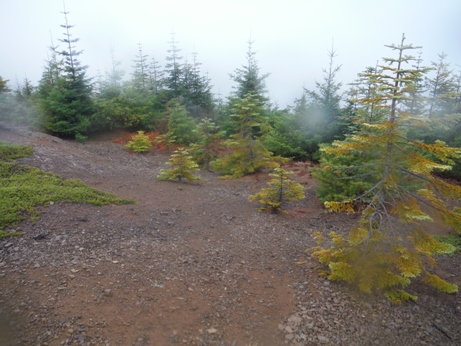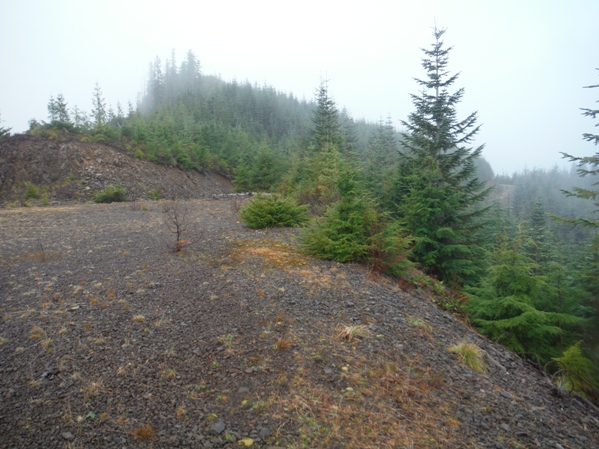 Summit area
Looking up at Lookout Peak from a logging landing on the north ridge
Summit and eastern cliffs
Summit area
Summit area
Area map
1960 Metskers Map showing the name Lookout Point on Lookout Peak.....but doesn't say L.O. (note BM 3415 is not on summit)
This 1948 Metsker Map shows Lookout Point much further south....