Huckleberry Mountain Lookout
Distance: 3 miles, maybe 4
Elevation: 3800 feet, 3,817 on older maps
Elevation Gain: 1,000 feet from the gate
Access: Gravel Roads
Located between the headwaters of the Skookumchuck and Deschutes Rivers, Huckleberry was first used as a camp in 1930. In 1931 the Snoqualmie National Forest built a gable-roof L-4 cab. Later in the 1950's the lookout was staffed by the Washington State Division of Forestry (DNR), but abandoned in 1965. Today there still remains a good amount of debris on the summit, including the Firefinder Post anchored in the rock. Although large trees now block all views, we have the 1934 Osborne Photo Survey panoramics to help us grasp the view and terrain. Although roads were built to the top, the original trail can be followed below the lookout (shown on topo map in yellow).
Washington Lookout Sites
Access
Forest Service Road 71 will get you to a private gate near Lookout Mountain. This gate is open at some point during the year. If open, you can drive nearly to the summit, just a short walk on the final road (5 minutes). If the gate is locked, it's a good distance. I rode my bike most of the way until the final mile which has a short section of off-trail travel. The off-trail can be skipped by biking a long route via road that includes several hundred feet of extra climbing in each direction (see map).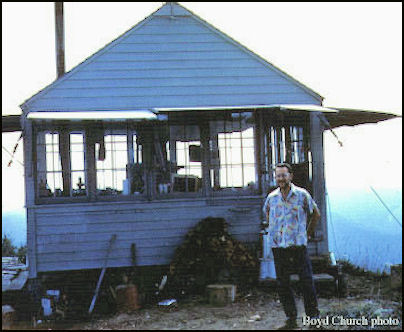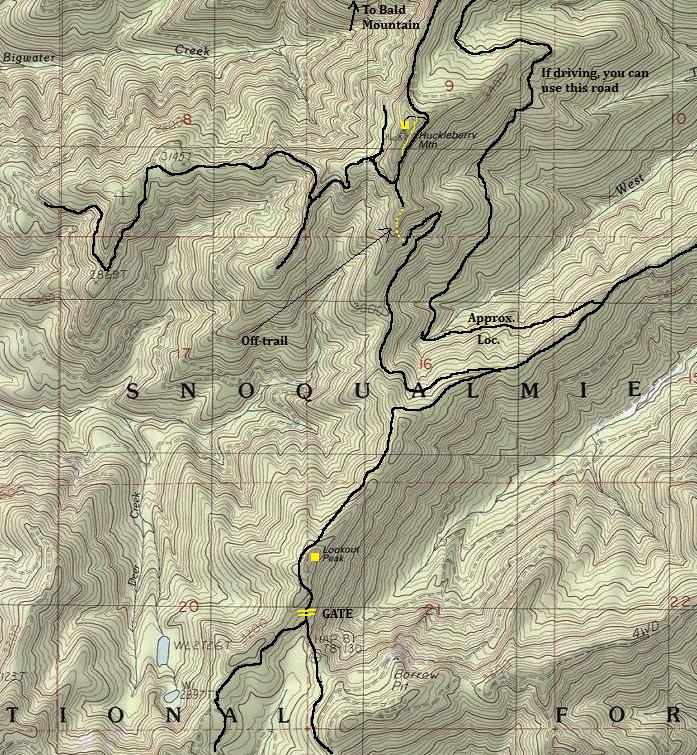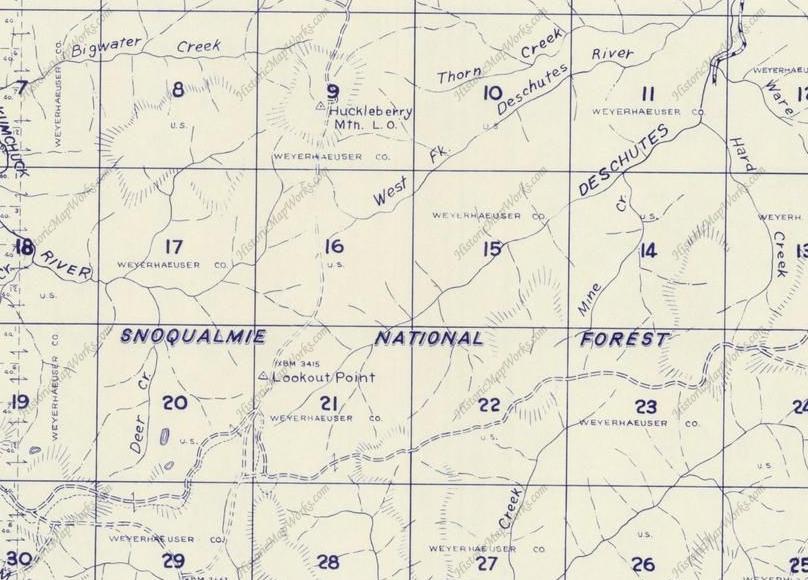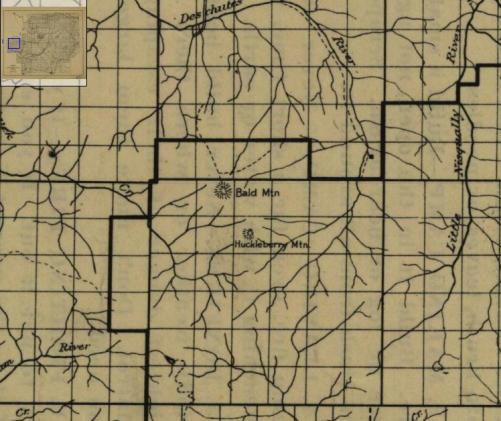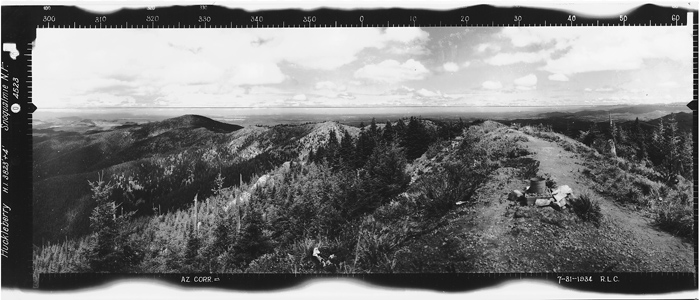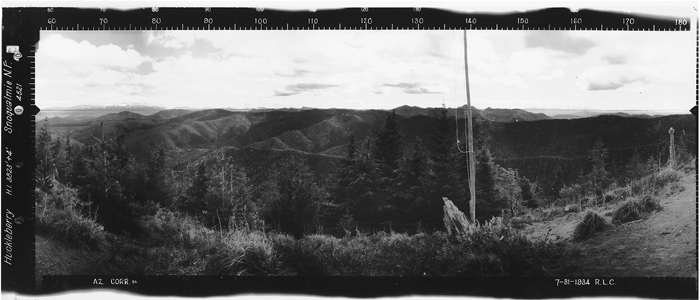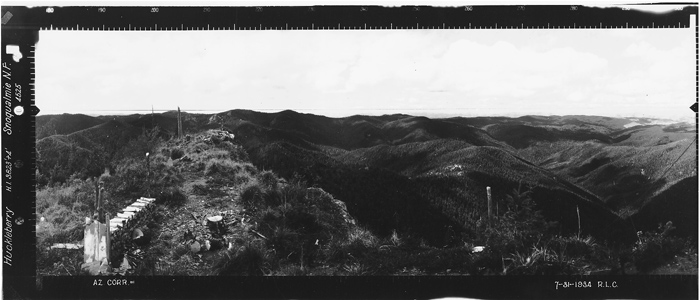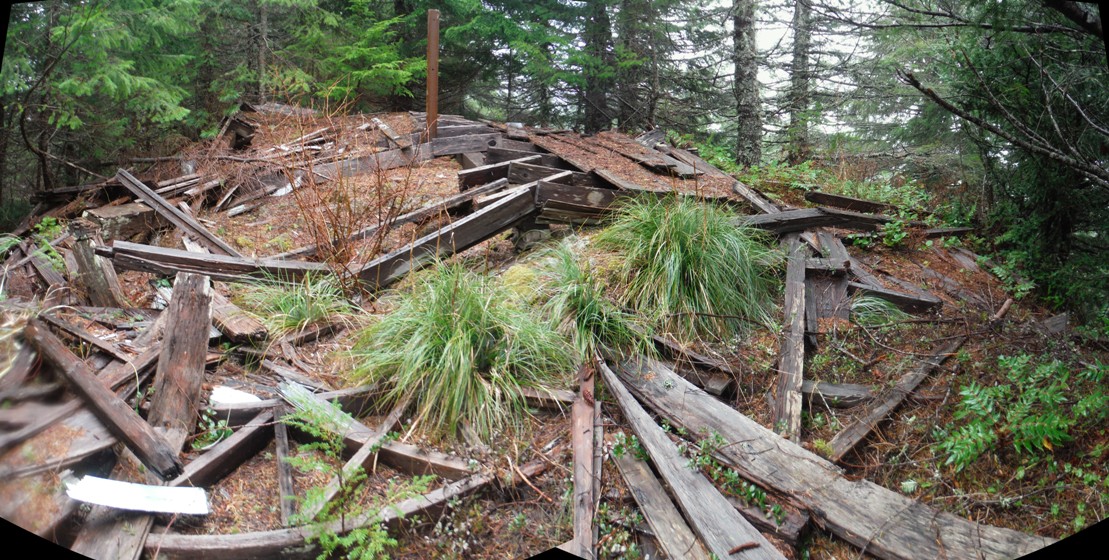 Huckleberry Mountain - Looking North - 1934
Huckleberry Mountain - Looking Southeast - 1934
Huckleberry Mountain - Looking Southwest - 1934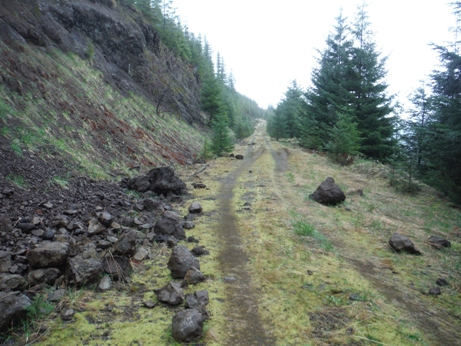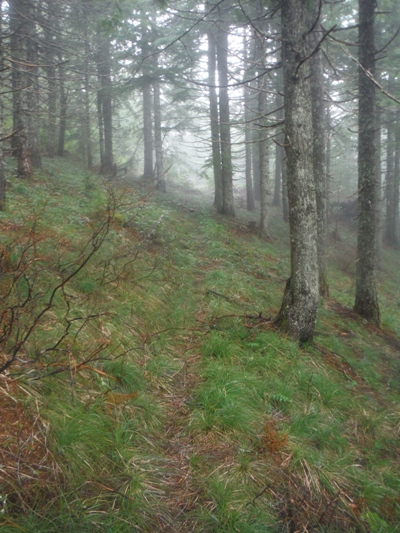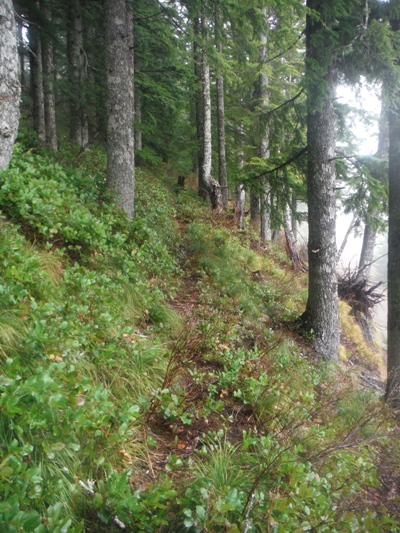 Road hiking or biking to Huckleberry Mountain
Old Huckleberry Mountain Trail below summit
Old Huckleberry Mountain Trail near summit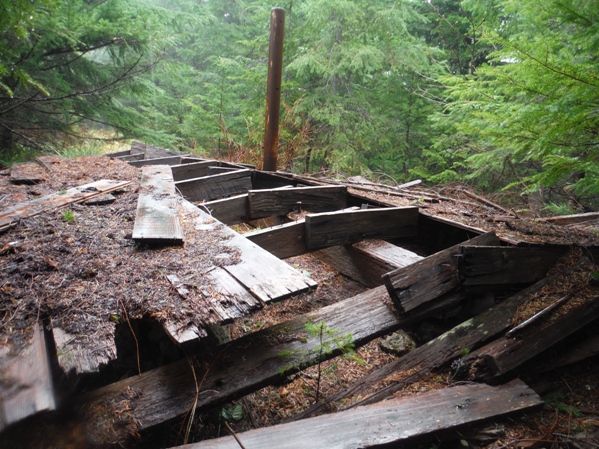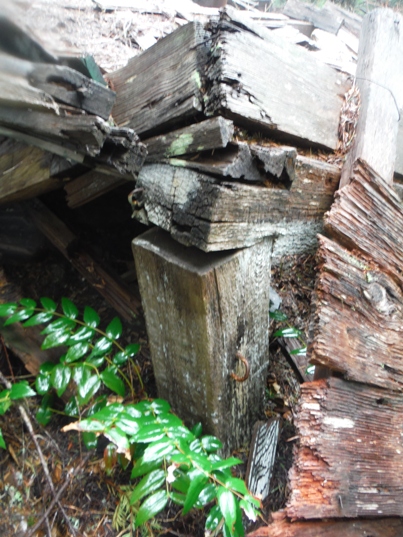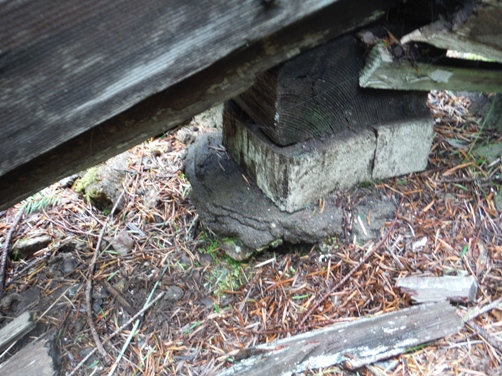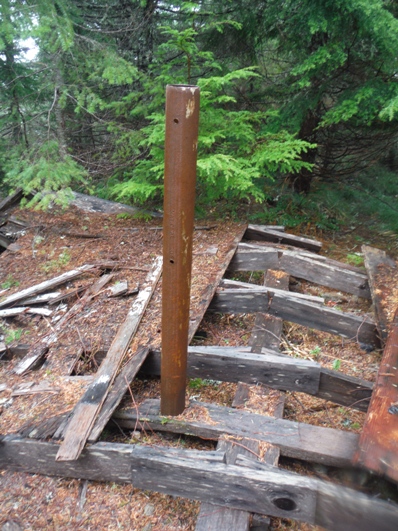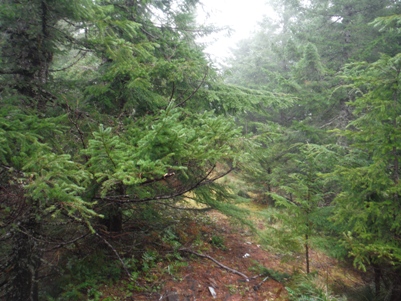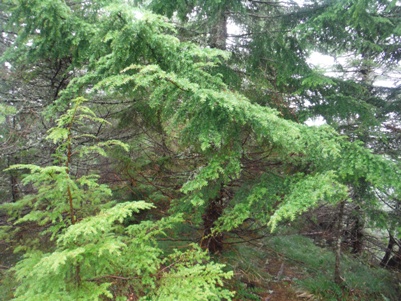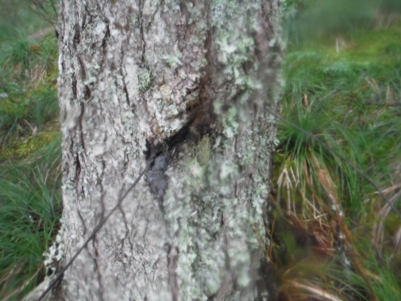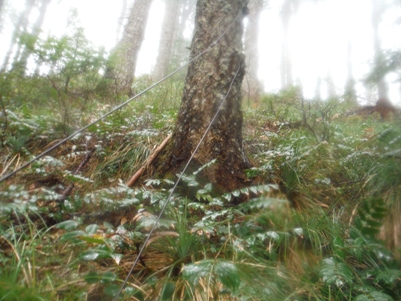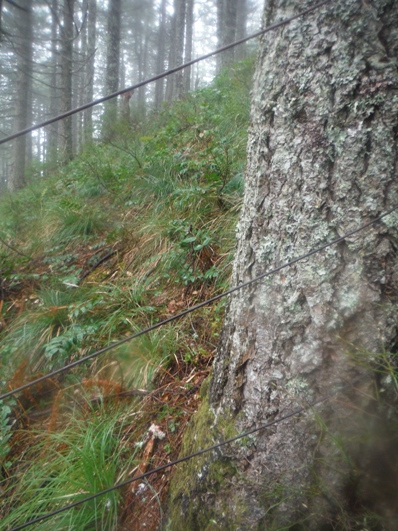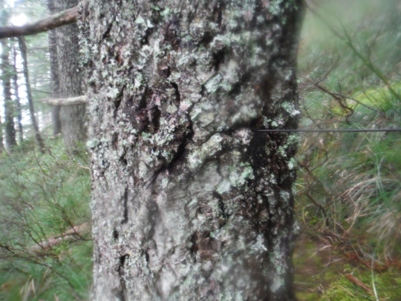 1960
Huckleberry & Bald were on the 1915 map
Abandoned & Forgotten
Footing
Floor ready for repair
Firefinder post anchored in the rock below the floor boards
Road as it approaches the lookout site
Corner in decay
Views long gone
1960 Metskers Map
Yellow line below the lookout is the portion of original trail.
South of the lookout, where the old trail first appears from the road cut, is what appears to be an old fence line made from open wire telephone line (made of baling like wire). Three lines that didn't reach very high off the ground ran up the ridge. Some lines were passing through the center of the trees but these trees are only 30-40 years old, so it was done near the end of the lookout period mid-60's or later. Some lines were at the edges of the bark.
(Bald Mountain on left)