Sun Lakes- Dry Falls State Park
One of the most popular state parks in Washington, Sun Lakes doesn't disappoint with great weather 300 days a year. For many, it is all about the water activities like boating, fishing, swimming, waterskiing, jet skiing and beaching. Other than fantastic boating opportunities, this state park has the most hiking of anywhere in the Grand Coulee, 15 miles of trails. The park sits at the foot of the amazing Dry Falls, which always looks more impressive from below and offer some unique off trail hiking as well. In the fall and winter, the roads to some of the trails are even closed offering an even more remote hiking destination at the cost of a few extra miles of walking. Sun Lakes offers the usual amenities like camping, a kids area, an amphitheater, horseshoe pits, wildlife viewing, photography and picnicking. An easy walk from the campsites in the state park is the amenities of Sun Lake Resort. Sun Lakes Resort is a concessionaire within the park that offers a park store, laundromat, boat rentals, propane, firewood, cabins, a commissary, a nine-hole golf course and a miniature golf.
WillhiteWeb.com - Grand Coulee Sights
The visitors center tells the story of the geological phenomenon of the region. The history of lava flows, Ice Age floods, Native American history and the recent discovery of how Dry Falls was created. There is a short video and a gift shop. Outside has some good viewing areas and interpretive displays.
Hiking trip reports:
34875 Park Lake Road NE
Coulee City, Washington 99115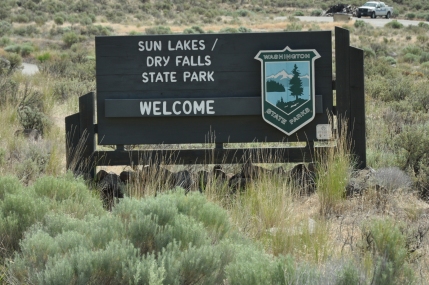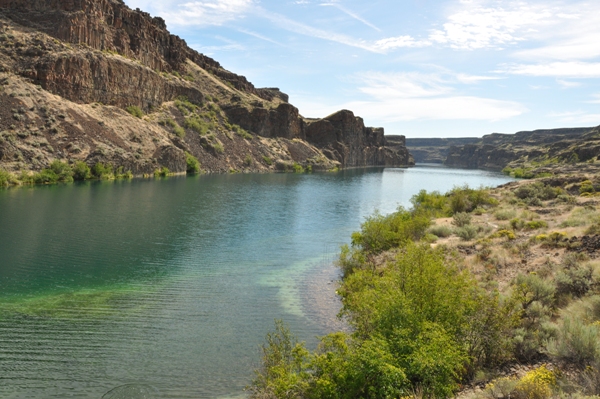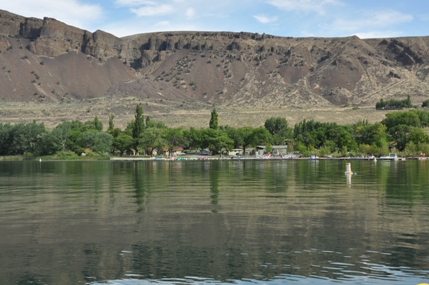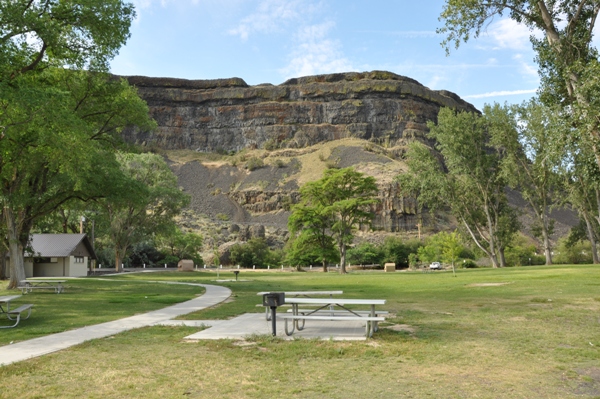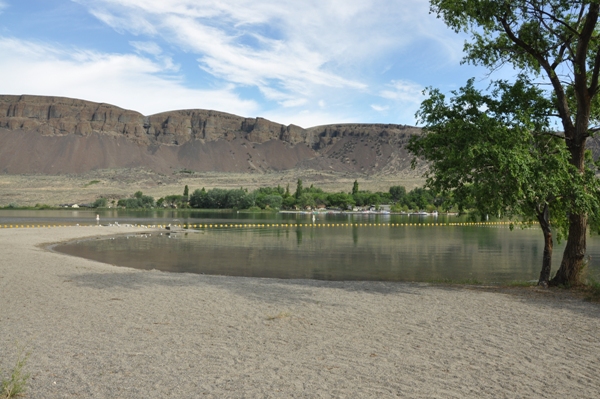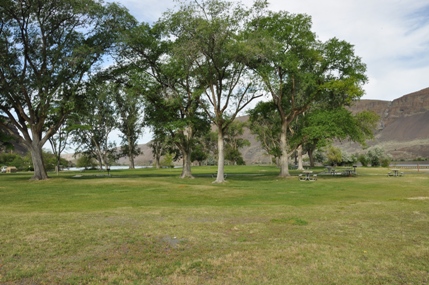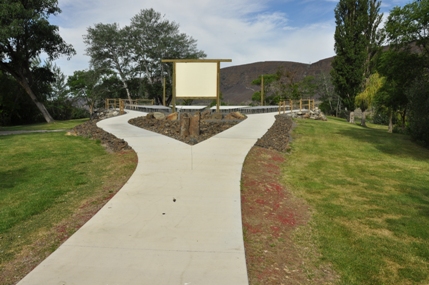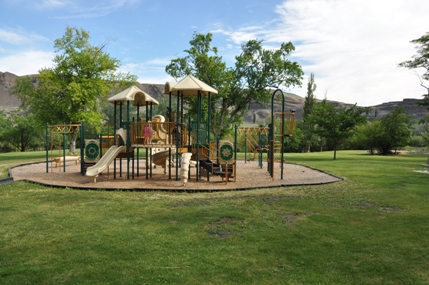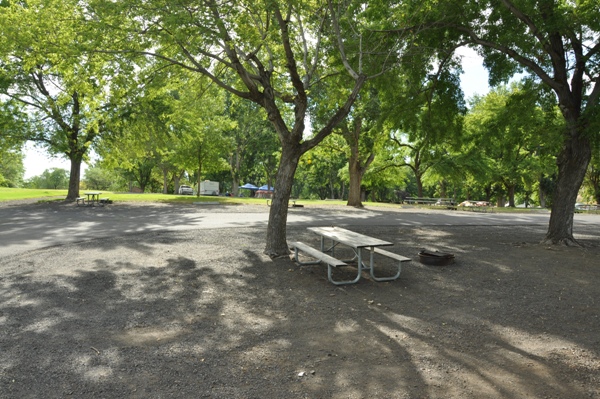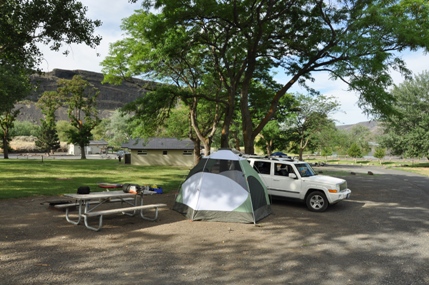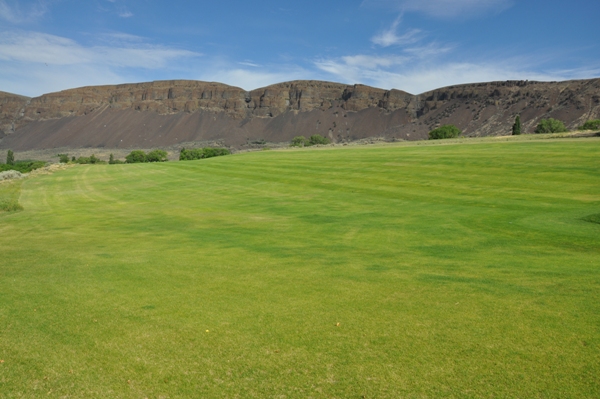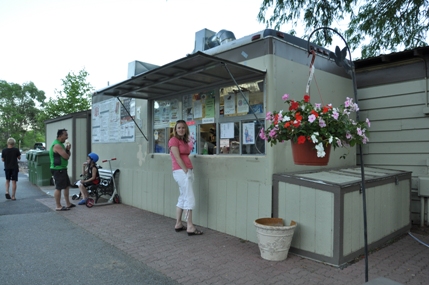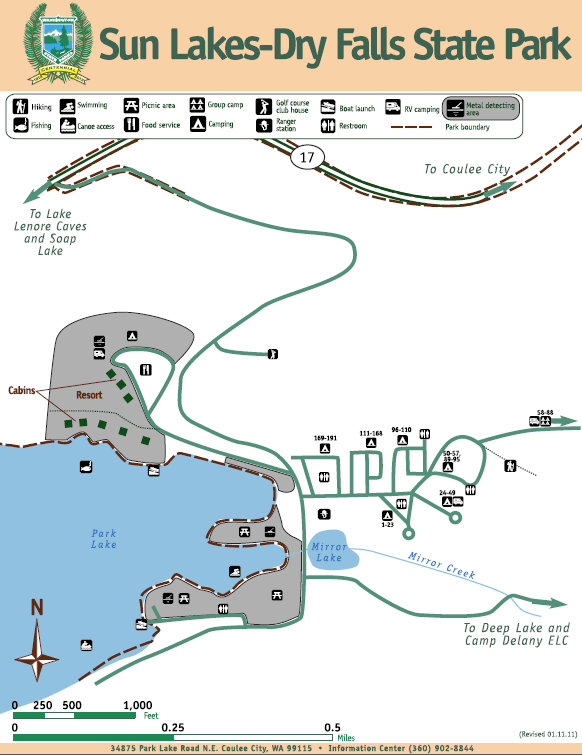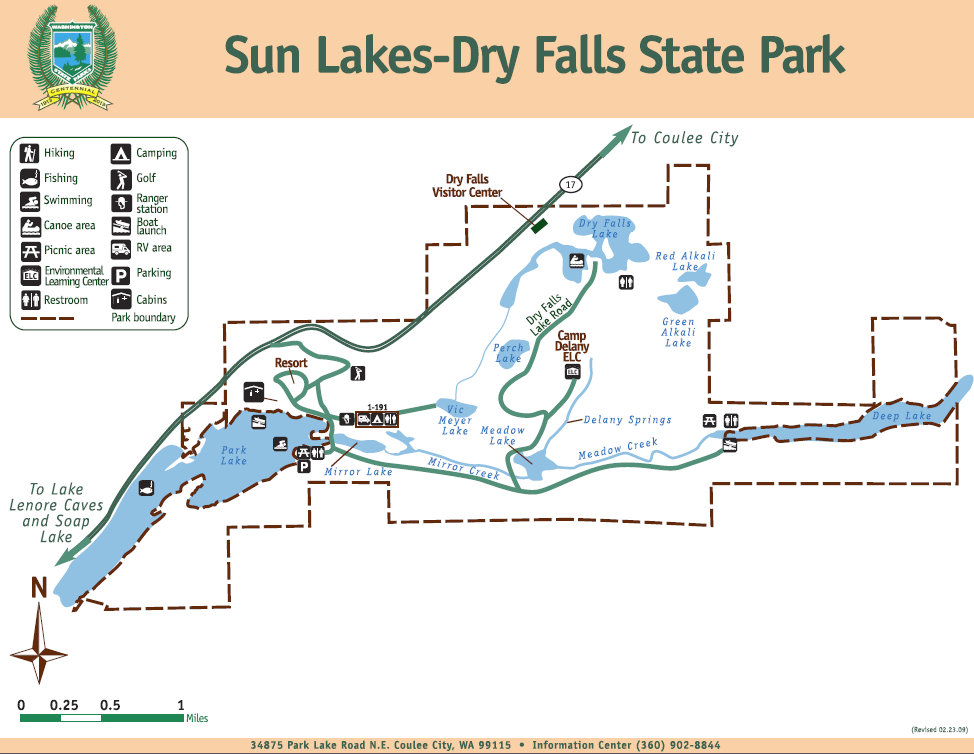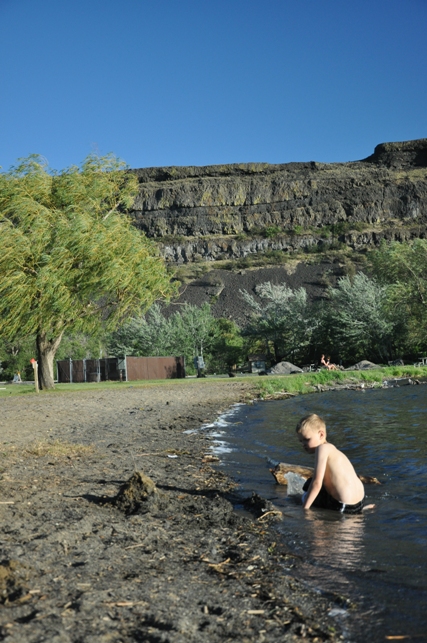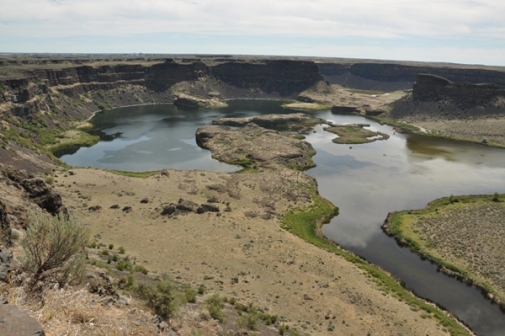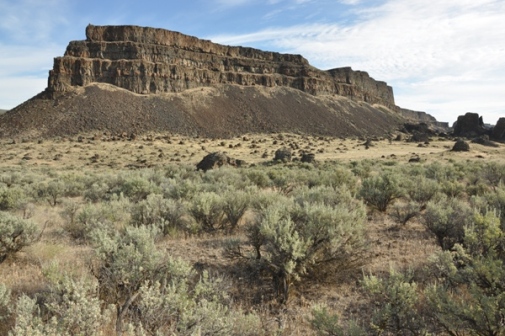 Above: Map showing camping and day use area. Below: Map showing other roads in the park to the hiking trails
Beach area
Sun Lakes Resort concession stand
Sun Lakes Resort golf course
Sun Lakes-Dry Falls State Park Campground
Sun Lakes-Dry Falls State Park Campground
State Park Amphitheater
Kids play equipment
Walking the shore of Deep Lake
State Park day use area beach
Park Lake
Day use area
Sun Lakes Resort from the State Park day-use area
Entrance sign
Picnic area